The Best Sites for Background Checks in 2021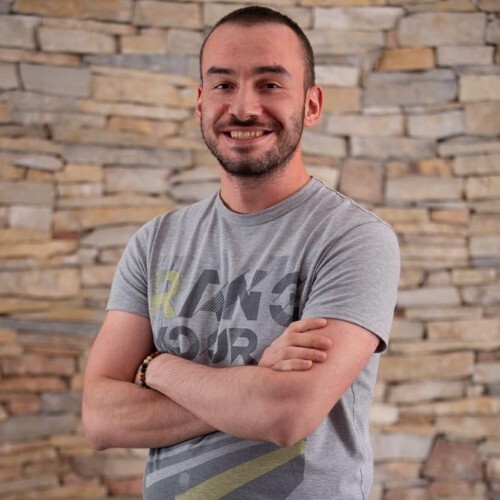 ---
An online background check is the quickest way to find out more about people's past. If you're going on a date with someone you met online, you can use these services to satisfy your curiosity. Does she have a criminal record? Is he married? Does she have a college degree? Has he ever declared bankruptcy?
Background check services might answer these questions.
What they won't do is help you decide whether to hire someone, rent them a home, or sell them insurance - at least not legally. The Fair Credit Reporting Act of 1970 specifies that information used for these purposes must come from regulated consumer reporting agencies. That's why companies that perform background checking put disclaimers like this on the homepage:
"This company is not a consumer reporting agency as defined by the Fair Credit Reporting Act. This site must not be used to determine an individual's eligibility for credit, insurance, employment, housing, or any other purpose covered by the FCRA."
The Best Background Check Website: Top 12 of 2021
Intelius
•

In-depth background check reports

•

Criminal records check

•

Easy to use search options
Instant Checkmate
•

Customized background search

•

Comprehensive criminal and arrest data

•

Accurate reports
BeenVerified
•

Most accurate information

•

Criminal reports included in standard plan

•

Free PDFs
TruthFinder
•

Modern and easily navigable interface

•

Comprehensive background check reports

•

Identity theft protection
US Search
•

Very accurate search engine

•

Well-designed reports

•

Affordable reporting tools
PeopleFinders
•

Very affordable

•

Intuitive interface

•

Excellent mobile apps
InfoTracer
•

Incredibly detailed reports

•

Very good search options

•

Up-to-date databases
Verispy
•

Quick report generation

•

Seven-day trial period

•

No automatic renewals
NetDetective
•

Simple but effective interface

•

Unlimited monthly searches with one payment

•

Good customer support
Spokeo
•

Intuitive interface

•

Affordable

•

Quick results
Publicseek
•

Detailed reports

•

Modern UI

•

Fast searches
PeopleLooker
•

Great for criminal checks

•

Robust mobile app

•

Top-notch security
The Best Background Check Companies: Reviews
How We Determine The Best Background Check Websites
Before we identified the leading background check companies, we created a list of factors we would need to evaluate - explicit compliance with the Fair Credit Reporting Act, whether the service is accredited by the National Association of Professional Background Screeners, search options and user interface, additional services (like criminal record searches and phone-number reverse lookup), and prices.
Many companies claim to provide reliable background check services for affordable monthly fees, but our research indicates they don't always live up to the "affordable" part of that promise.
We found scammers, FCRA violators, and inaccurate information all too common in this industry.
That's why we developed a formal methodology, a set of rules for investigating, evaluating, and documenting candidates for our list of the top background checkers.
FCRA Compliance
We looked at each company's website thoroughly to evaluate whether it follows Fair Credit Reporting Act rules.
According to the FCRA, only designated consumer reporting agencies can provide official reports to employers, banks, and landlords. Other companies that provide background checks must publish disclaimers that tell users they are not consumer reporting agencies.
The information you get from these companies cannot be legally used when screening tenants, hiring employees, issuing insurance, extending credit, or other purposes specified by the FCRA.
Search Options
The next thing to keep in mind when conducting a search for the reliable background check services is how broad and flexible the search options are. Most sites have a search bar that lets you type in a name and surname.
You can filter search results by city and state too. To narrow your results, the site may ask questions about your target: age, number of siblings - details like that.
In addition, you can generally conduct other types of searches. You can type a phone number and get the name of the owner. You can do the same with an email address, or even a car's license plate number.
User Interface
Ideally, a background check service will deliver lots of information about your target quickly and easily. The website would also be easily navigable, with a well-organized interface that lets you conduct your research smoothly.
You should be able to conduct a simple background check of anyone you want without seeking help from anyone. If you're looking for something specific, you can refer to comprehensive guides and articles with detailed information on how to use the services.
We include the readability of generated search reports when we evaluate the user interface. We award higher scores to sites that provide systematically organized information about targets. In some cases, companies offer visual representations of results via graphs.
Additional Services
When we created our reviews, we started by assessing the types of background check services they offer. Most can give you basic information – name, address, phone number, and so on. Only the best do deeper research.
Those companies consult huge databases maintained by federal, state, and local government agencies to gather information about criminal records, for example. It is these background checkers that are able to tell you if a new neighbor has a record as a sex offender.
It is sometimes useful to run a background check on yourself. You can use the report to evaluate and improve your online presence, protect yourself from identity theft, and detect your personal information on sale in the shady markets of the dark web.
Pricing
Reliable online background checks come at considerable cost. Although we looked for the most affordable companies, you may be dismayed at the prices. Most providers don't disclose prices on their websites. You must contact the company for a consultation before you learn what the prices are.
Generally, you can purchase background check services à la carte or you can pay for a monthly subscription. Pricing plans differ based on the types of background checks you want to conduct. Some companies offer complete background checks, while others charge extra for checking criminal and other records.
Security and Protection
Finally, we don't add a website to our list without evaluating the measures and policies the site has adopted to protect the client's privacy and security.
These services let you compile a comprehensive background history of your new neighbors. Imagine the scene when your neighbors discover you have conducted such a check. You haven't done anything illegal, but there will surely be more than enough embarrassment for all parties.
The best companies secure your requests with SSL technology, protect your information within a secure firewall, and adhere to privacy policies that keep your personal information safe and secure.
Quick Breakdown
The Best Background Check Services: 2021 List
Choosing the Best Background Check Service
When people think about background checks, the first thing they have in mind is looking up criminal records. While most of the services we review here include criminal checks, background checks cover much more. As more and more of our lives are conducted online, companies that research background data have an ever-richer store of data to explore. Fortunly's background checker reviews can help you choose the right one for your needs.
Disclaimer
* Consumer Reporting Agency (CRA) as defined by the Fair Credit Reporting Act (FCRA). The sites listed on this page can't be used for employment, credit history or tenant screening, or related purpose.
FAQ
What is a background check?
A background check is a report on your target's past, including addresses, marriages, and other data. The reliable website for background checks would provide a detailed background, property records, credit reports, and data concerning arrests and convictions.
The background report also includes a history of addresses, phone numbers, and even your target's family and friends.
How to do a background check?
Background check sites give you publicly available information about any person living in the US. Even if a person lived for a short time in the US, the company will report whatever information is available.
The information you get is publicly available. You could find it on your own by searching federal and state data sources. But this requires a lot of time and energy. The benefit of using top background check websites is that they perform all those searches for you, providing a complete report on your target's past.
Is it legal to use background check services?
The short answer is that it depends on what you do with the information you get. If you're just checking out your daughter's new boyfriend, or you're curious about whether a new neighbor has a criminal record, the service is completely legal. But if you want to check employment history, there is a problem. According to the FCRA, even top-rated background check companies can't be used when deciding if a person is a good candidate for a job, loan, insurance policy, lease, or scholarship.
What is the most reliable background check?
There are hundreds of background check sites, but not all of them are worth your attention. Legitimate companies provide services in accordance with the Fair Credit Reporting Act. In most cases, these companies are not consumer reporting agencies - which means that they are not legally authorized to provide reports that can be used for hiring people or screening tenants. The best option for employers is to use official consumer reporting agencies.
What is the cheapest background check?
Background checks are not cheap, but some companies provide accurate and fast information for as many people as you like for less than $30 per month.
Some of the biggest and well-known background check companies don't disclose their pricing plans. To find out how much their services cost, you'll need to sign up for a subscription or have a discussion with their sales reps.
Which is better: BeenVerified vs TruthFinder?
Both BeenVerified and TruthFinder are well-established companies that provide reliable search and background checks, but based on your needs you might find one or the other more suitable.
If you are looking for a criminal background check, BeenVerified is a better option than TruthFinder. The company provides detailed information on the target's criminal records. This is an integral part of the basic subscription.
As for TruthFinder, this company offers one really interesting feature - dark web monitoring. You can type your name and find out if some of your personal information is present - or even for sale - on the dark web. The company can also help you to remove your information from suspicious sites and protect yourself from identity theft.
Which site should I use for background checks?
It depends on your needs. If you're looking for the full name, address history, and aliases, you can pick any of the companies from our list. If you seek more specific or detailed information, we suggest you read our reviews and choose the company that fits you best.