The Best Sites for Background Checks in 2022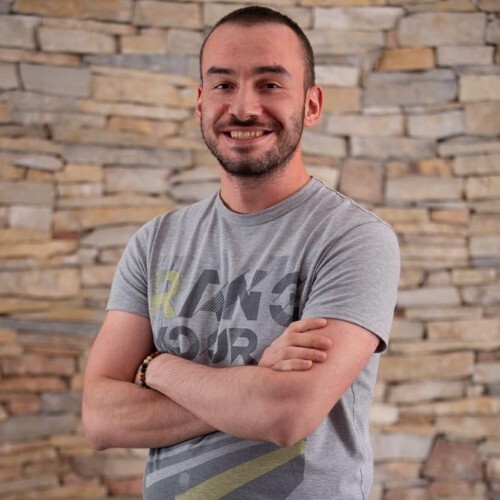 ---
Some or all of the products/services listed on this page are from our affiliate partners from which we receive commissions. This, however, does not influence the evaluations in our reviews. Learn more by reading our
Advertiser Disclosure
.
An online background check is the quickest way to find out more about people's past. If you're going on a date with someone you met online, you can use these services to satisfy your curiosity. Does she have a criminal record? Is he married? Does she have a college degree? Has he ever declared bankruptcy?
Background check services might answer these questions.
What they won't do is help you decide whether to hire someone, rent them a home, or sell them insurance - at least not legally. The Fair Credit Reporting Act of 1970 specifies that information used for these purposes must come from regulated consumer reporting agencies. That's why companies that perform background checking put disclaimers like this on the homepage:
"This company is not a consumer reporting agency as defined by the Fair Credit Reporting Act. This site must not be used to determine an individual's eligibility for credit, insurance, employment, housing, or any other purpose covered by the FCRA."
Intelius
•

In-depth background check reports

•

Criminal records check

•

Easy to use search options
Instant Checkmate
•

Customized background search

•

Comprehensive criminal and arrest data

•

Accurate reports
BeenVerified
•

Most accurate information

•

Criminal reports included in standard plan

•

Free PDFs
TruthFinder
•

Modern and easily navigable interface

•

Comprehensive background check reports

•

Identity theft protection
US Search
•

Very accurate search engine

•

Well-designed reports

•

Affordable reporting tools
InfoTracer
•

Incredibly detailed reports

•

Very good search options

•

Up-to-date databases
Spokeo
•

Intuitive interface

•

Affordable

•

Quick results
PeopleFinders
•

Very affordable

•

Intuitive interface

•

Excellent mobile apps
Verispy
•

Quick report generation

•

Seven-day trial period

•

No automatic renewals
NetDetective
•

Simple but effective interface

•

Unlimited monthly searches with one payment

•

Good customer support
Publicseek
•

Detailed reports

•

Modern UI

•

Fast searches
PeopleLooker
•

Great for criminal checks

•

Robust mobile app

•

Top-notch security
The Best Background Check Companies: Reviews
Intelius Review
Intelius is a Washington-based background check company that has been in operation since 2003. We consider it one of the leading background check companies because it provides a wide range of different types of checking services - from people search, public records, and social media checks to comprehensive background checks. The company offers identity theft protection services too. The company has access to more than 20 billion records containing information about individuals and companies, so you can rest assured that the site will provide accurate, in-depth information on your target. If this is your first foray into background check services, Intelius should definitely be one of the first stops you make. The sheer amount of features and its user-friendly interface make it ideal for first-time users.
The simplicity and power of the Intelius website are impressive. Even if you are using this kind of service for the first time, you won't face any problems. Regardless of the type of check you want to conduct, there are just three ways of searching - by name, by phone number, or by address. If you are not sure which is best, the background search by name is our suggestion. You can narrow down the search by providing additional details as necessary.
Each report includes basic information about the person you check: name, age, birthdate, known addresses, phone numbers, and so on. In addition, you can request specific search reports like the reverse phone lookup, which shows everything about an anonymous phone caller. The full background check is for when you need to know if the person you're researching has a criminal past or bankruptcies. An Intelius background check will tell you everything you need to know.
Intelius also has an excellent background check app for mobile devices running iOS or Android. You can install it easily, use it to conduct background checks whenever you like, and receive information instantly.
Intelius doesn't publish its pricing plans, preferring that potential clients have a conversation with the company's sales team before discussing the bottom line. We learned during our evaluation that the company's comprehensive background-checking plan costs $39.95 per month. It includes detailed information about the person you check - from education history and marital status to criminal records. There is also a $29.99 plan that includes unlimited background checks and reports. Intelius also offers a one-time background check that includes basic personal details, but you'll need to contact the company for the price.
Intelius uses up-to-date federal, state, and local databases when conducting searches. If the person you're investigating is in the United States, there's an excellent chance Intelius can give you detailed reports with the freshest information.
Intelius reports are well organized, too, with plenty of information and graphics to make information clear.
Pros:
20 billion records

Quick searches

Easy to read reports

Great interface

Cons:
Pricy

Lack of pricing transparency
+ Show more
Instant Checkmate Review
Instant Checkmate definitely deserves a place in our review of top background check services. According to countless customer testimonials on the internet, Instant Checkmate is indispensable at helping people get accurate, timely information about connections such as new neighbors, dates, and old school friends. Instant Checkmate has an A+ score at the BBB website, meaning this is one of the background search sites you can trust. Clients count on Instant when conducting personal background checks too, to see what information about them others can find on the internet.
Instant Checkmate stands apart from other background investigation companies because of its detailed criminal reports. This is a somewhat rare feature among background checkers, with many of them being a bit more than glorified phone books.
This company is popular because it lets you conduct a search quickly and easily. The well-organized website lets even less-experienced users conduct searches. The site's instructions are almost superfluous.
This candidate for the top background check website has a modern, easily navigated interface. Just type the search target's first name, surname, city, and state. A single click starts the online background check. If you don't have all the information to conduct the search by name, you can give Instant Checkmate's people search directory a try.
The company offers two online background checks - the "people search" and the "criminal record." The first allows you to find out lots of information about your target: data and place of birth, current address, and more. The second provides a comprehensive criminal record.
A reminder: Instant Checkmate is not the best solution for businesses that look for checking employees. You are legally prohibited from using information from this website when deciding if someone is a good candidate for a job. The FCRA protects consumer rights by ensuring that personal information cannot be used for certain purposes unless it comes from an official consumer reporting agency. The Instant Checkmate website clearly states that the company is not a consumer reporting agency. One of the consequences is that Instant Checkmate does not guarantee that the information it provides is completely accurate or regularly updated.
Instant Checkmate recently introduced the ability to annotate records with information like eye and hair color, political affiliations, religion, and ethnicity.
Instant Checkmate is a great option for online criminal background checks. Searching for criminal arrest, drug screening results and conviction records is a breeze. The website actually starts searching your target's records the instant you type the first and last name. The search takes only a few minutes, during which you can follow Instant Checkmate's progress in searching federal, state, and county databases. You can customize the search to get a list of sexual offenders or vandals in your area if you'd like.
This background check company reviews and reports on your target. The company has a 100% guarantee that the person you are checking will not find out about your search. The company protects your privacy with 128-bit encryption, and it uses Norton security products as an extra layer of protection. Instant Checkmate is a bit pricey, costing $34.78 per month.
Pros:
Easy-to-use

Robust criminal background checker

Comprehensive reports

Record annotation
Cons:
+ Show more
BeenVerified Review
Established in 2007, BeenVerified is a reputable background check company offering services that include people search, reverse phone lookup, email lookup, contact information lookup, and social media handles search. The company reports that more than 100,000 people have used BeenVerified services to research people they communicate with, reconnect with old friends, or improve their own online reputations. Countless Been Verified reviews praise this company for its fast and affordable background checks.
Refreshingly, BeenVerified displays its pricing plans openly on the website. Before you start researching people, you must sign up for BeenVerified and choose one of its pricing plans. The BeenVerified login takes you right to the search console. BeenVerified is among the cheapest background check providers. You can subscribe for $22.86 for a monthly membership or pay three months in advance for $17.48 per month. Each option includes unlimited background reports; phone, address, and email lookups; and court records. This background checker even monitors your completed searches and sends notifications when information is updated.
In addition to fast and affordable service, BeenVerified prides itself on its customer support. Customer support is often overlooked in reviews of background check services. We decided to check how their support staff fares in responding and resolving support tickets. We contacted the agents via phone and asked about the company's services. They were nothing but polite and knowledgeable. Overall, we were more than happy with the quality of their customer service.
We learned that in addition to the monthly subscription, BeenVerified offers one-time services too. For example, if you want to conduct a legit background check of your date, you don't need to pay the full monthly fee. You can purchase a single report on one person. That's a handy feature that is not offered by most of BeenVerified's competitors.
There's a variety of search options. The BeenVerified interface supports standard searches by name, but you can also search by an automobile license plate number, email, or phone number. These searches can result in incorrect information because they are less specific. You'll guarantee yourself the highest background check accuracy if you provide as much information as you know – first name, surname, state, city, and so on. Then the site will list potential matches. There can be dozens of results. Once you specify which is the one you are searching for, BeenVerified will create a report for you.
The background reports you get at BeenVerified are detailed and well-organized. You can easily navigate through the pages and find the information you need quickly. Unlike other companies, BeenVerified doesn't charge more if you want to print your report or download a PDF.
BeenVerified is a perfect choice if you want to conduct a cheap criminal background check. This type of background check is the most common among customers. Companies usually charge additional fees, but we were pleasantly surprised when we saw that the criminal record reports come with the BeenVerified basic subscription. Not only does the company provide police records in each state, but it also allows you to get the list of sex offenders in your area so you can protect your loved ones.
Pros:
Huge user base

Transparent pricing

Very cheap

Quick
Cons:
+ Show more
TruthFinder Review
Any list of reputable background check sites must include TruthFinder. Like the other companies we've presented here, TruthFinder helps people find personal data about their targets with an easily navigated search interface. The benefits of this website are numerous. Not only does the company gather together information from many sources - including social media profiles, email addresses, and databases - but it also provides information that is not easy to find. This includes criminal, arrest records, and insight into property ownership details.
The first question we need to answer is a serious one: Is TruthFinder legit? Is it safe to use? Like other top background check websites, TruthFinder is not registered as a consumer reporting agency. According to the FCRA, the information it provides cannot be used for screening tenants, hiring people, or deciding whether a candidate is eligible for loans and insurance policies. The website is completely safe to use so long as you keep those restrictions in mind. Moreover, TruthFinder guarantees privacy for its clients. You can search for details and historical records about anyone you want, and they will not be notified about it.
TruthFinder allows using its background check service on both desktop and mobile devices. The mobile application can be installed on Android smartphones and iPhones, but you don't need it – you can always access the company's website directly from the browser.
Our testers were impressed with the appearance and usefulness of the user interface. Like other background check websites, TruthFinder presents a visual representation of the search for your target's background information. Clear, easy-to-read progress trackers and reports are hallmarks of top background check sites, allowing you to review the provided information quickly and efficiently. The display shows how far the search-in-progress has proceeded and which data sources are being checked. While TruthFinder conducts background checks in a timely manner, it's useful to see how far the current search has progressed.
You can narrow down the search by providing more information about your target. TruthFinder accesses a huge number of data records to conduct a search. To do an accurate online background check, it thoroughly reviews online profiles, current and historic address info, arrest records, convictions, and much more.
The company offers its services through a subscription plan that costs $27.78 per month. You can conduct basic searches, reveal who is hiding behind unidentified phone calls, and peek at the social media profiles of your dates with this plan. If you pay for three months in advance, you can get the same services at a discount: just $23.02 per month.
TruthFinder differs from the rest of the background check websites in one crucial area. The company provides advanced dark web monitoring services for detecting identity theft, online fraud, and suspicious activities that can jeopardize your safety. If you are a regular client at TruthFinder, you can also manage your personal background report as you wish. Other TruthFinder clients will see only the information you allow them to see.
In addition to dark web monitoring, this background check company has a tool that can help you create a family tree from scratch. Just type your name, add the state and city you live in, and click on the search button to get background results. TruthFinder's family tree maker will give you a list of potential relatives. Specify the relationship between you and the people on the list, and the website will create a family tree. This service is entirely free.
Pros:
Scans numerous databases

Reports include financial data

Dark web monitoring

Phone lookup
Cons:
+ Show more
US Search Review
US Search is owned by PeopleConnect, the company behind the excellent Intelius service that we've also reviewed here. These guys have been around since 1998 and they have a reputation as top background check vendors so it's little surprise that US Search is an excellent website that features cutting-edge background check services. That said, US Search isn't FCRA-certified as a consumer reporting agency.
US Search's search options let you conduct a traditional people search, a reverse phone lookup, a social network search, an email search, or a background check. You can also check property and criminal records. US Search provides inexpensive background checks packed in an eye-pleasing interface. This comes as no surprise, since the company behind US Search also owns Intelius.
The interface is simple and intuitive, with every screen showing the main search option and two related ones (usually search by person, phone, or address) with all of the options you'd expect (first and last name, street address, city, state, and so on). As some background check reviews point out, there is no US Search app for mobile devices. The site is well optimized for both Android and iOS devices, however, and searches are a breeze, just like on the desktop.
The information US Search reports depends on the type of search you select, of course, but the service will inform you about previous residences, relatives, aliases and maiden names, real estate value, felonies, misdemeanors, lawsuits, and more. Like Intelius, US Search bases all of its reports on updated local, state, and federal databases, so you can be sure you're getting the latest info. Like other reliable public records search sites, US Search protects searches with state-of-the-art 256-bit encryption so you can be sure that those you have searched for won't know about it.
US Search offers a five-day trial for just $1.99. After that, you'll need to pay for a subscription - $19.86 per month. Your investment will get you an unlimited number of reports, which is a great value if you conduct background checks regularly.
The background reports are very detailed, and subscribers have access to an excellent dashboard that houses all previously downloaded reports. Even the top background screening companies rarely offer the option of accessing your reports for up to a year from when they were first downloaded as US Search does.
Pros:
Up-to-date data

One-year access to all downloaded reports

Detailed property reports

Unlimited monthly reports with a subscription
Cons:
Expensive detailed searches
+ Show more
InfoTracer Review
A lot of background check reviews mention InfoTracer, and with good reason. The company has been in the business for more than a decade, and it's part of the Accucom family of brands, which also includes CriminalPages, InfoPay, and Everify. While it may not be as well known as some of the other options on our list, InfoTracer offers some of the most extensive background check options on the market, including exotic options such as dark web search and facial recognition.
The site is accredited by the BBB, which has awarded it an A+ rating, making it one of the top-rated people search websites on the market. However, the customer reviews on the BBB website aren't particularly stellar. You should be aware that InfoTracer is not an FCRA-certified consumer reporting agency.
Reports on the site can provide the following public background checks: full name, phone numbers, relatives and associates, marriages and divorces, address history, bankruptcies and liens, court and criminal records, property ownership records, birth records, and even VIN lookups.
With a database of more than two billion records, InfoTracer is one of the largest background check companies. The company has recently added social media account searches to its repertoire. InfoTracer also offers a rare but very handy tool: dark web search. You can use this feature to unearth hidden photos and videos, compromised documents, and other unindexed but potentially useful information.
Speaking of the shadier side of people background search, InfoTracer also offers facial recognition search. While it is legal in most states, it is not permitted in some jurisdictions. Searches are generally done by name, phone, email address, username, physical address, or photographic image. They typically take less than two minutes.
It is common for the market's leading background check services to be optimized for mobile devices, and InfoTracer does not disappoint in this regard. There's an Infotracer app available too. It performs most of the functions you can find on the web interface, barring the advanced dark web and facial recognition search features.
Security is top-notch. The site has DigiCert certification and a Norton Seal, which demonstrate that the site has excellent encryption and is regularly checked for malware and potential vulnerabilities.
In terms of pricing, while it may not be the cheapest online background check option, it is definitely one of the most affordable, especially considering the scope of its search functions. You can pay $2.95 for a five-day trial that provides unlimited searches and unrestricted access to all reports. After that, your best bet is to become a subscriber. This unlocks unlimited searches for $19.95 per month, which is the same amount you'd otherwise have to pay for a single background check after your trial has expired.
+ Show more
Spokeo Review
Some of the popular background check websites often market themselves by pointing out all the horrible things that could happen if you don't use their services. What if your date is a serial killer or your new colleague is a lunch thief? Spokeo, however, doesn't use scare tactics. Instead, it focuses on providing information about people that can help you reunite with family members and old friends.
This lighthearted approach is also evident in Spokeo's visuals. The site is in blue and white, making it extremely pleasant to use. There are no flashy graphics or animations, and the search bar is neatly positioned in the middle of the screen.
Like most of the background checkers we reviewed, Spokeo is not a consumer reporting agency and its services cannot be used for any purposes that require FCRA compliance.
Spokeo's informative reports include personal details, location history, wealth, family members, social media, and criminal records. You begin the search by typing in the name, address, phone number, or email address of the person you're looking for. You'll then be presented with a list of matching results with information such as age, state, and county, which can help you narrow the search.
When compared to other top background checks, Spokeo is very quick. It can take as little as 20 seconds to compile the necessary information and get the report ready. Although the information provided is accurate and up to date, the criminal background check can use a bit more work.
Spokeo's standout feature is that it updates your reports for the lifetime of your account. For example, if new information comes to light that wasn't available when you ran your initial search, your report will be automatically updated.
As is normally the case with background checkers, you'll see the price for Spokeo's services after you've conducted your first search. During our background check reviews, we learned that Spokeo offers monthly and quarterly subscription plans while allowing you to purchase individual reports.
Unfortunately, the ability to buy individual reports is surprisingly rare among background checkers. This can be annoying, as a lot of users just want to find one specific person, not constantly utilize the service. Wasting money on a full monthly subscription never feels good. When you add in that Spokeo is one of the cheapest background check online options around, it becomes evident how it reached this level of popularity.
All in all, Spokeo is a pretty capable background checker. While its criminal checks might be a bit lackluster, it makes up for it with near-instantaneous reports.
+ Show more
PeopleFinders Review
Not to be confused with the similarly named PeopleFinder, the company whose service we're reviewing today has several decades of experience in the world of public records.
Located in Sacramento, California, and offering cheap background checks done online to US clients. PeopleFinders offers us a lot to like. That said, the company is not FCRA-certified, and while it has a Better Business Bureau profile, it is not accredited by the BBB. While this may appear worrisome, this is not a rare occurrence among background checker solutions, especially if they're younger companies.
While it's not one of the accredited background check companies, PeopleFinders still conducts searches of more than 43 billion consumer, court, property, historical and other records.
You can anonymously search using a person's name, email address, phone number, or physical address. Searches take from less than a minute for a reverse phone number search to a couple of minutes if you're looking for a fairly common name in a large city.
Basic people and reverse phone searches will give essential information such as first name, surname, phone number, and residence history. A more thorough (and more expensive) background check can do a whole lot more. You can find out about a person's aliases, relatives and known associates, marriages and divorces, birth and property records, and all sorts of criminal records, too. While you can easily discover the history of your target's foreclosures, bankruptcies, liens, and judgements, there is no information about their social media accounts or usage.
You also get a pretty decent preview of the target's information without paying for a full report.
As a PeopleFinders subscriber, you get access to the phenomenal iOS and Android app called IdentityWatch. It makes report sharing easier, and it automatically scans incoming phone numbers too, running a quick reverse phone lookup on them. If the number matches a list of spam callers, the app will automatically block the call.
PeopleFinders is an excellent public records site when it comes to pricing options. You can purchase basic or detailed background reports individually or sign up for a subscription. Basic reports cost $1.95 each or $24.95 per month, while background searches are priced at $9.95 for a single report or $29.95 per month.
You can also get a time-limited three-day trial. It costs $0.95 with one basic report or $3.95 with a detailed background check. Enterprise plans are available at $72 to $159 per month.
+ Show more
Verispy Review
Verispy launched a general-purpose online background checker in 2012. The company's background check services have gained it a loyal following and notice from large media outlets such as ABC and Fox News. There's a good reason for that. While Verispy may not offer the cheapest or the most comprehensive background check online, the company does offer a very transparent and easy-to-understand pricing model, and it offers an industry-leading seven-day trial period for testing what is quite possibly the fastest search engine on the market.
Let's start with the search options. You can search people by name, phone, or email, and while there's no social media lookup option, the reports are about as detailed as you'll find in any of the top background checks online. In addition to name, phone numbers, and residence addresses, you can find a whole host of information, including arrests and warrants, sex offences, criminal records, liens and judgements, birth records, ongoing and past lawsuits, bankruptcies, marriages and divorces, and more. Background check sites aren't really renowned for providing great criminal background checks, and you certainly shouldn't rely on them completely. However, Verispy is one of the excellent criminal record checkers, as it provides detailed and accurate reports.
The site also features reverse phone searches so you can find out who's been harassing you and vehicle identification number searches using data from federal, state and county databases across all 50 US states. The interface is intuitive and the search engine is one of the quickest ones on the market, typically returning results within less than a minute.
As with most cheap background check sites, Verispy lacks BBB accreditation. It is not certified as an FCRA consumer reporting agency. The company has a respectable B rating on the BBB website and few consumer complaints. While there is no Verispy app for mobile platforms, the site is optimized for both Android and iOS, so mobile searches should be just as easy and quick as those performed from your desktop.
The site's security is excellent, featuring a Comodo SSL certificate that guarantees it is regularly checked for data leaks and is able to provide top-level encryption to ensure the privacy of your searches.
Finally, let's talk about prices. If you're after the lowest of low cost background checks, Verispy may not be your company of choice. The company does offer the longest trial period on the market, however. For $4.95 you will get a week's worth of unlimited access, which can be extended for $24.95 per month. Alternatively, you can pay $19.95 for a single report, which can be accessed for only 30 days, $24.95 for a one-week all-access pass, or $29.95 for 30 days of unlimited access.
+ Show more
NetDetective Review
Unlike most of the services in this review, NetDetective has not been under the ownership of the same company for its whole life. The site has undergone several ownership and name changes, including Urgent Detective, Web Detective, and eDetective. While it may not be the best option for searching public records, the intuitive user interface, quick search algorithm, and very helpful customer-support staff help elevate it above other services.
Search options are fairly limited at NetDetective. On the bright side, the reduced number of options undeniably makes it easier to navigate the site. You can do a background, reverse phone number, or reverse email check. These options are pretty standard among the competitor companies, allowing you to find people based on any tidbit of information you may have.
While there is no support for social network accounts or dark web searches, the full background check is pretty thorough. You get to find out a person's names, phone numbers, email addresses, social security records, birth, marriages, divorces, and death records.
The site is not FCRA-approved as a consumer reporting agency, and its current owners don't have a BBB profile.
The site features fairly standard SSL encryption but has no special seals from cybersec companies like Comodo or Norton. From what we've been able to gather, your searches are protected by adequate if unremarkable 128-bit SSL encryption, so whoever you are searching for should not be able to find out about it easily.
The site's simple interface is well optimized for mobile phones, but there are no apps for Android or iOS devices.
When it comes to pricing, NetDetective likes to keep things simple. Most companies offer several subscription or pay-per-report deals. Here, you get a single membership tier costing $29.95 per month. It gives you access to unlimited complete background check reports. NetDetective also offers a five-day trial at a nominal price.
+ Show more
Publicseek Review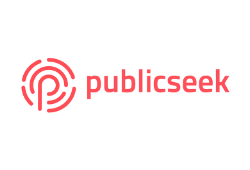 At first glance, Publicseek is just like any other background checker. It's similar to most of its competitors, offering to provide you with detailed reports about people you search for. However, the speed at which it presents you with results and the power of its search engine is what separates it from the competition.
Publicseek has a visually appealing web design, making every visit to the site enjoyable. There's no flashy imagery or aggressive advertising. The search bar is clearly visible, and you can find out more about the capabilities of the checker by scrolling down the page.
When determining which background check site is reliable, the speed at which the site supplies you with a report is one of the key factors to consider. Publicseek is one of the quickest background checkers we reviewed, supplying us with results almost instantly. The search process itself is fairly standard. Like with most popular background check companies, you start by typing in either the name, phone number, email, or address of the person you're looking for.
You'll then be presented with a list of people that match your search, and you can select the person you're inquiring about based on their age and residence. Afterward, the search continues, and you'll be presented with your report in less than a minute. The data is collected from publicly-available databases, which you could theoretically gather yourself. However, the process would take months to complete. Publicseek claims that it scans over 10 billion public records during its searches.
Publicseek doesn't permit you to use its services for any purpose that requires FCRA compliance. That means you cannot use the information to screen potential employees or tenants. Nevertheless, the reports are detailed and include addresses, social media profiles, criminal records, related court documents, weapons permits, hunting licenses, and more.
Publicseek is somewhat pricey. A one-month subscription costs $26.87, which is slightly above what other competitors charge. If you subscribe for two months, the monthly fee will drop to $22.98.
Publicseek is a decent background checker overall, offering quick and detailed reports that won't leave you disappointed.
+ Show more
PeopleLooker Review
Almost regularly counted among the top 5 background checkers, PeopleLooker is a valuable asset when you need in-depth reports about people in your life. The site was only launched in 2020 but has already established itself among the top names in the industry.
PeopleLooker went with the minimalist website design. The background is white, and the search bar is clearly visible on the page. This allows you to focus on running your searches.
When it comes to search parameters, there are no surprises. You can search by name, phone number, email, or physical address. These are the same parameters used by other sites on our list. After you've entered the name, PeopleLooker will ask you for the person's city and state in order to further narrow the search.
The search itself does take some time. During our test, the search took around 15 minutes in total. On the plus side, there are no additional questions to answer during the search. You'll just have to provide your name and email and confirm that you're aware that PeopleLooker is not a consumer reporting agency.
While some of the competitors we reviewed were slower than PeopleLooker, we were still dissatisfied with the time it took to get the results. However, the site does make up for it with the quality of the information it provides. Their reports include public arrest records, criminal records, property information, addresses, relatives, and more. In case you run a search and new data becomes available on that person at a later date, you will be automatically notified, and the report will be updated. PeopleLooker also has an iOS/Android app that allows you to search on the go.
The cost of the service is pretty much on par with what other popular background check companies charge. Of course, pricing only becomes available after you run your first search. A one-month subscription costs $22.86, with the monthly fee going down to $18.28 if you subscribe for three months. A subscription allows you to run unlimited searches and promises faster search results.
We found PeopleLooker to be a very robust background checker with neat features, like report updating and on-site encryption. Furthermore, we found their customer support to be extremely capable. Its qualities don't stop here. PeopleLooker also has a reputation of being the outstanding criminal background check site. We just wish it provided results a bit quicker.
+ Show more
How We Determine The Best Background Check Websites
Before we identified the leading background check companies, we created a list of factors we would need to evaluate - explicit compliance with the Fair Credit Reporting Act, whether the service is accredited by the National Association of Professional Background Screeners, search options and user interface, additional services (like criminal record searches and phone-number reverse lookup), and prices.
Many companies claim to provide reliable background check services for affordable monthly fees, but our research indicates they don't always live up to the "affordable" part of that promise.
We found scammers, FCRA violators, and inaccurate information all too common in this industry.
That's why we developed a formal methodology, a set of rules for investigating, evaluating, and documenting candidates for our list of the top background checkers.
FCRA Compliance
We looked at each company's website thoroughly to evaluate whether it follows Fair Credit Reporting Act rules.
According to the FCRA, only designated consumer reporting agencies can provide official reports to employers, banks, and landlords. Other companies that provide background checks must publish disclaimers that tell users they are not consumer reporting agencies.
The information you get from these companies cannot be legally used when screening tenants, hiring employees, issuing insurance, extending credit, or other purposes specified by the FCRA.
Search Options
The next thing to keep in mind when conducting a search for the reliable background check services is how broad and flexible the search options are. Most sites have a search bar that lets you type in a name and surname.
You can filter search results by city and state too. To narrow your results, the site may ask questions about your target: age, number of siblings - details like that.
In addition, you can generally conduct other types of searches. You can type a phone number and get the name of the owner. You can do the same with an email address, or even a car's license plate number.
User Interface
Ideally, a background check service will deliver lots of information about your target quickly and easily. The website would also be easily navigable, with a well-organized interface that lets you conduct your research smoothly.
You should be able to conduct a simple background check of anyone you want without seeking help from anyone. If you're looking for something specific, you can refer to comprehensive guides and articles with detailed information on how to use the services.
We include the readability of generated search reports when we evaluate the user interface. We award higher scores to sites that provide systematically organized information about targets. In some cases, companies offer visual representations of results via graphs.
Additional Services
When we created our reviews, we started by assessing the types of background check services they offer. Most can give you basic information – name, address, phone number, and so on. Only the best do deeper research.
Those companies consult huge databases maintained by federal, state, and local government agencies to gather information about criminal records, for example. It is these background checkers that are able to tell you if a new neighbor has a record as a sex offender.
It is sometimes useful to run a background check on yourself. You can use the report to evaluate and improve your online presence, protect yourself from identity theft, and detect your personal information on sale in the shady markets of the dark web.
Pricing
Reliable online background checks come at considerable cost. Although we looked for the most affordable companies, you may be dismayed at the prices. Most providers don't disclose prices on their websites. You must contact the company for a consultation before you learn what the prices are.
Generally, you can purchase background check services à la carte or you can pay for a monthly subscription. Pricing plans differ based on the types of background checks you want to conduct. Some companies offer complete background checks, while others charge extra for checking criminal and other records.
Security and Protection
Finally, we don't add a website to our list without evaluating the measures and policies the site has adopted to protect the client's privacy and security.
These services let you compile a comprehensive background history of your new neighbors. Imagine the scene when your neighbors discover you have conducted such a check. You haven't done anything illegal, but there will surely be more than enough embarrassment for all parties.
The best companies secure your requests with SSL technology, protect your information within a secure firewall, and adhere to privacy policies that keep your personal information safe and secure.
Quick Breakdown
The Best Background Check Services: 2022 List
Intelius - Best overall

InstantCheckmate - The most accurate

BeenVerified - Best option for comprehensive checks

TruthFinder - Affordable

US Search - Best option for ease of use

InfoTracer - Best for in-depth reports

Spokeo - Best for low-cost individual reports

PeopleFinders - Best for mobile users

Verispy - The most transparent service

NetDetective - Best customer service

Publicseek - Best for fast results

PeopleLooker - Best for unlimited searches
Choosing the Best Background Check Service
When people think about background checks, the first thing they have in mind is looking up criminal records. While most of the services we review here include criminal checks, background checks cover much more. As more and more of our lives are conducted online, companies that research background data have an ever-richer store of data to explore. Fortunly's background checker reviews can help you choose the right one for your needs.
Disclaimer
* Consumer Reporting Agency (CRA) as defined by the Fair Credit Reporting Act (FCRA). The sites listed on this page can't be used for employment, credit history or tenant screening, or related purpose.
FAQ
What is a background check?
A background check is a report on your target's past, including addresses, marriages, and other data. The reliable website for background checks would provide a detailed background, property records, credit reports, and data concerning arrests and convictions.
The background report also includes a history of addresses, phone numbers, and even your target's family and friends.
How to do a background check?
Background check sites give you publicly available information about any person living in the US. Even if a person lived for a short time in the US, the company will report whatever information is available.
The information you get is publicly available. You could find it on your own by searching federal and state data sources. But this requires a lot of time and energy. The benefit of using top background check websites is that they perform all those searches for you, providing a complete report on your target's past.
Is it legal to use background check services?
The short answer is that it depends on what you do with the information you get. If you're just checking out your daughter's new boyfriend, or you're curious about whether a new neighbor has a criminal record, the service is completely legal. But if you want to check employment history, there is a problem. According to the FCRA, even top-rated background check companies can't be used when deciding if a person is a good candidate for a job, loan, insurance policy, lease, or scholarship.
What is the most reliable background check?
There are hundreds of background check sites, but not all of them are worth your attention. Legitimate companies provide services in accordance with the Fair Credit Reporting Act. In most cases, these companies are not consumer reporting agencies - which means that they are not legally authorized to provide reports that can be used for hiring people or screening tenants. The best option for employers is to use official consumer reporting agencies.
What is the cheapest background check?
Background checks are not cheap, but some companies provide accurate and fast information for as many people as you like for less than $30 per month.
Some of the biggest and well-known background check companies don't disclose their pricing plans. To find out how much their services cost, you'll need to sign up for a subscription or have a discussion with their sales reps.
Which is better: BeenVerified vs TruthFinder?
Both BeenVerified and TruthFinder are well-established companies that provide reliable search and background checks, but based on your needs you might find one or the other more suitable.
If you are looking for a criminal background check, BeenVerified is a better option than TruthFinder. The company provides detailed information on the target's criminal records. This is an integral part of the basic subscription.
As for TruthFinder, this company offers one really interesting feature - dark web monitoring. You can type your name and find out if some of your personal information is present - or even for sale - on the dark web. The company can also help you to remove your information from suspicious sites and protect yourself from identity theft.
Which site should I use for background checks?
It depends on your needs. If you're looking for the full name, address history, and aliases, you can pick any of the companies from our list. If you seek more specific or detailed information, we suggest you read our reviews and choose the company that fits you best.