Making Finance Approachable
Reviews, News and Market Analysis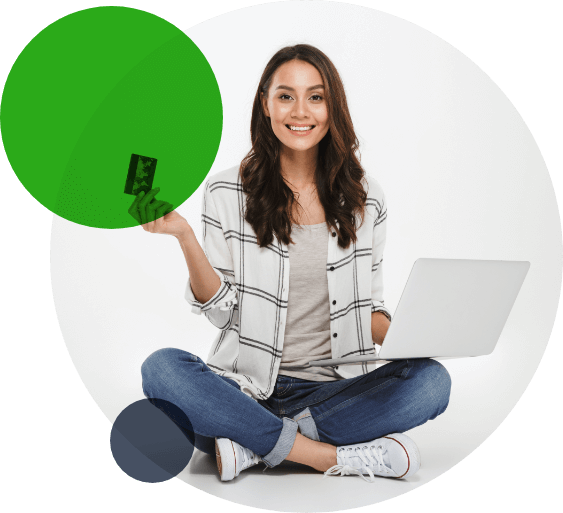 Our Mission
Making finance approachable for everyone
In-depth reviews
Here at Fortunly, our dedicated team works tirelessly to bring you detailed reviews of the top financial products on the market. We look behind the surface and the glitzy advertising to inspect the fine print, revealing any potential hidden fees and unfavorable conditions.
Informative blogs and statistics
Knowledge is power. That's why we regularly publish blog posts and statistics on crucial topics relating to various financial concepts and the overall economy. In these articles, we cover a variety of themes - from explaining how loans and investments work to revealing and compiling data on the latest market shifts.
Guides
Besides providing raw data and demystifying complex financial concepts, we also create practical how-to guides. Through these step-by-step guides, we provide concrete advice for your financial wellbeing, such as how to build your credit, how to start investing, and how to get your first loan.
Find the Best Financial Products for Your Needs
We've done the search for you
In order to make sure our reviews are up to standard, we rely on our tried and true evaluation methodology. Using this, we strive to provide unbiased, accurate, up-to-date assessments of all the products we showcase on our website.
Impartial
When you read a Fortunly review, you can rest assured that it was written in an unbiased, objective manner. While we may receive commissions through our affiliate links, we never pick favorites or skew the ratings we give.
Detailed
The key to writing quality reviews is meticulous research. Our reviewers dedicate hours upon hours to fully examining and testing the products or services they're reviewing. Only through such attention to detail can we be sure to cover every strength and weakness.
Up-to-date
The financial world is constantly evolving, and financial products and services are no different. That's why we always strive to provide you with the latest information about product features, fees, and offers.
OUR GOAL IS TO GIVE YOU CLARITY
Fortunly is a channel committed to demystifying financial procedures and interpreting complex financial terms in a way that the average Joe and Jane can understand.
Economy After Covid-19
How will covid-19 affect the global economy? Will we suffer a new covid-19 recession and economic crash? What will happen to the US economy and will it survive the pandemic? Will the coronavirus vaccine magically put a stop to it? And how will all of this affect the little guy?
Student Loan Forgiveness: Debt Crisis Explained
The student loan debt crisis raises many questions like - where does all of that college debt come from and how did the US manage to accumulate $1.6 trillion in student loan debt? Why does the student loan program keep becoming more and more expensive?
Fortunly's Blog
Tips & Insights