The Best Health Insurance Companies for 2021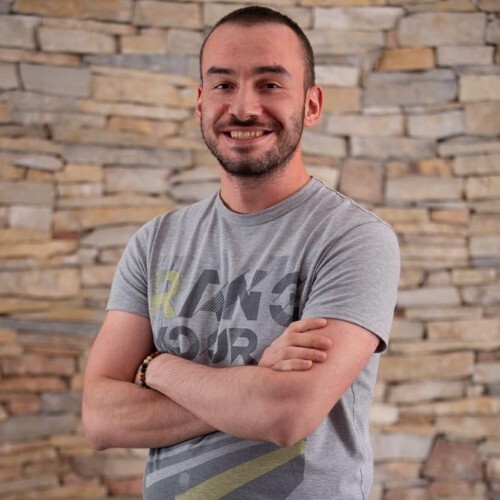 ---
Some or all of the products/services listed on this page are from our affiliate partners from which we receive commissions. This, however, does not influence the evaluations in our reviews. Learn more by reading our
Advertiser Disclosure
.
Few things in life are as valuable as personal health - except perhaps the well-being of loved ones. Since none of us can predict when we might require medical assistance, purchasing the best health insurance policy is essential. Regardless of your present state of health, knowing that you have something to fall back on will help you sleep at night. But no one likes to overpay for an inferior service, especially when the application process is limited to a short window of just a few weeks each year.
Our page is dedicated to preventing that by spotlighting the absolute best health insurance companies in the US and weighing the pros and cons of the available coverage plans. With detailed reviews and a comprehensive guide to the industry essentials, we offer you the opportunity to read, learn and make the right choice.
5 Best Health Insurance Companies
Do We Determine The Top Health Insurance Companies?
The Fortunly platform was built around a few key principles, including transparency. We give a great deal of importance to helping readers understand exactly why and how we rate companies, and what factors determine their overall rating. The review process for health insurers in the US is based on four different categories that determine the quality of service.
Financial Strength
The best health insurance companies need to be able to fulfill their obligations toward customer, which is why a company's ability to pay claims is at the top of our review list.
Pricing
Even though health insurance quotes vary depending on your geographical location and requirements, there is plenty of data available to determine the average premiums for each of the insurance companies we reviewed. Our goal is to direct you to the highest quality of service and the most customer-friendly insurer. This is why health care insurers with lower-than-average premiums will be viewed more favorably, especially when pricing is the only thing separating two great firms.
Product Quality
This section is the core of every review and focuses on the overall quality of the service provided. Every detail, from the number of plans to the size of the network and coverage options, and even the special platform features and tools that aren't found among the competition, are measured against the best that the industry has to offer. The health insurance carriers that emerge with the largest reach, the biggest variety of insurance plans and the best online resources will rate higher than others.
Customer Satisfaction
Last but not least is the category that has a great deal of influence on the overall company rating and has everything to do with customer satisfaction. From dedication to quality user experience, and the helpfulness of the support staff, our health insurance reviews are meant to bring you closer to those firms that best treat their customers. That is why these features and user ratings play a substantial role in our methodology, and can oftentimes be the deciding factor that pushes a company up or down the list.
Quick Breakdown
The 5 Best Health Insurance Companies of 2021
Kaiser Permanente: Best for HMO Plans

Blue Cross Blue Shield: Best for Nationwide Coverage

Aetna: Best for Medicare Plans

UnitedHealthcare: Best for Mobile and Online Care

Cigna: Best for Healthcare Tools.
Reviews Of Health Insurance Companies
A Guide To Health Insurance
The short enrollment period for health insurance policies makes it absolutely essential to be fully informed about all the coverage plans in order to find the best possible deal.
There are also essential points to consider when choosing a plan for you or your family, which is why the section below helps you identify crucial details about health insurance.
Essential Health Benefits
The Affordable Care Act of 2010 introduced a list of 10 essential health benefits that all non-grandfathered health care plans in individual and small group markets had to cover. And while ACA-mandated federal health insurance is no longer mandatory as of January 1, 2019, the essential health benefits still remain a requirement wherever you purchase your plan. The EHBs are as follows:
Ambulatory Patient Services (Outpatient care)
Patients receive this sort of care when health issues do not require admittance to the hospital. It was already covered within the majority of the best insurance plans and includes standard doctor's appointments and in-home visits.
Pediatric Services
This essential benefit includes all care provided to children as well as dental and vision care, along with annual checkups and vaccinations.
Emergency Services
If you end up in a potentially debilitating or fatal condition, the emergency health care benefit ensures you receive the required care, even if the health insurance provider is out-of network. Some states have banned billing in these instances, but if you are out of your provider's network, there are no federal laws that prevent hospitals or ambulance companies from billing you more than what your insurance policy covered.
Maternity and Newborn Care
This includes all maternity and newborn care, from prenatal check ups to delivery and postnatal care. There are also some tests for pregnant women that are covered under the category of preventive care, with no cost-sharing.
Laboratory Services
With this benefit, medical coverage is provided lab work and tests for diagnosing, monitoring or ruling out certain conditions that fall within the category of preventive care. It is covered with no cost-sharing for the patient. Other lab work is covered under the plan's standard cost-sharing guidelines.
Hospitalization
Hospital care includes the full range of services at a hospital or nursing facility, like lab and pharmacy services and surgical care as well as any other inpatient treatment that you receive at these facilities.
Mental Health and Substance Abuse Treatment
This benefit includes both inpatient and outpatient treatment, and predates the ACA that expanded the parity law to apply to both individual and employer-sponsored coverage plans. Any care necessary to diagnose, monitor and treat mental illness falls under this provision, but some plans limit treatment to a set number of days.
Prescription Drugs
All individual and small group health plans are required to cover at least one medication in every federal category and class of prescription drugs. Most insurance companies place covered drugs in one to four different tiers, with tier one drugs having the lowest out-of-pocket costs while tier four have the highest.
Rehabilitative and Habilitative Services
This essential health benefit includes therapy and devices needed for rehabilitation and habilitation in order to help patients gain or regain abilities that were limited or lost due to injuries or illness and other conditions. Examples include physical, speech and occupational therapy but there are limits on the number of sessions per year.
Chronic Disease Management, Wellness Care and Preventive Services
Under ACA, all 50 procedures recommended by the US Preventive Service Task Force are covered with no cost-sharing for the patient. These procedures include screenings, immunizations and other services like support for breastfeeding equipment and contraception. Services for preventing and detecting illness as well as for the management of chronic conditions are also covered.
Common Health Insurance Plans
Every person should seek to get a health insurance plan tailored exactly for their personal needs, but not everyone has the same choices available. Your location may hinder coverage options, quality of service and pricing. But there are ways to mitigate this if you know what to look for with providers. For starters, you should understand what each of the best health insurance plan options offers and what it does not.
Preferred Provider Organization
This is the most flexible plan, which is why it is among the two most popular choices currently available. The reason is that a PPO represents a network of medical professionals and facilities that contract with insurance companies to allow participants free use to any provider within that network. With this extensive coverage you will almost always have plenty of providers to choose from for your medical needs, but this wealth of options does not offer higher premiums than some of the other plans. Also, any service from an out-of-network provider might not be covered by the plan or can cost you more out-of-pocket.
Health Maintenance Organization
The second most popular health insurance plan, HMO provides lower premiums under a network of local health care providers, but it requires you to choose a primary care physician. This means that for any medical procedure, the patient requires a referral from the primary doctor before seeing a specialist. The only time that this does not apply is in the case of emergency situations.
High-Deductible Health Plan
This is the only plan that qualifies you for a Health Savings Account and the one that allows you to lower insurance premiums by paying a higher minimum deductible for medical expenses. A high-deductible health plan is best for younger and healthier people that don't have much need for healthcare coverage and that mostly need it in case of serious emergencies.
Exclusive Provider Organization
An EPO plan does not require a primary care provider and you are also not provided with any out-of-network coverage. It is the best medical insurance plan if you are seeking lower rates than those from HMO or PPO, since doctors are paid a service fee rather than a capitation or a monthly fee.
Point of Service
A point of service plan is best described as a grouping of HMO and PPO plans. It requires you to choose a primary care doctor that you will need to see for any referrals and provides coverage for out-of-network services. The cost will still go up in case you choose an out-of-network service but not as drastically as with an HMO, which is offset by the fact that the list of providers can be much shorter with a POS plan.
Short-Term Medical
This is the best medical insurance plan while you are changing jobs or you are outside enrollment periods. A short-term medical fills this gap before your new insurance takes over, so you stay covered in case of an emergency. The plan usually covers preventive care, doctor visits, urgent care and emergency care, but they are also not required to comply with Affordable Care Act guidelines.
Flexible Spending Account
While FSA is not a health insurance plan, it represents a way for an employed person to pay for some out-of-pocket costs, copayments, deductibles and drugs. A Flexible Spending Account is tax-exempt, so it can be used to reduce your taxes. However, it is limited to $2,650 annually per employer. Note that an FSA account cannot be used to pay for health insurance premiums.
Comparing Health Insurance Plans
It is always advisable to compare key features of multiple plans before committing to a purchase because prices and our personal healthcare needs vary drastically. Healthier and younger people will usually opt to pay lower premiums for a higher deductible, while persons with pre-existing conditions can benefit from a higher monthly premium but a lower deductible. You should always check the maximum sum you are required to pay out-of-pocket as well as the in and out-of-network coverage. Finally, checking the types of benefits and the availability of the overall size of the network of doctors and healthcare institutions is crucial when making a decision.
FAQ
Can you buy private health insurance at any time?
Private health insurance companies have an established open enrollment period during which you can purchase qualified health plans for yourself or your family without complications. This period usually runs from November 1 to December 15, but it is best to check ahead because the dates are always subject to change. While open enrollment is active, the exchanges provide Obamacare-compliant plans 24/7, making it the perfect time to take advantage of the best deals and subsidies that the companies offer.
Which health insurance company has the largest network?
UnitedHealth Group is easily the top health insurance provider in the world when looking at the size of the company's network. With over $226.2 billion in profits in 2018 and 130 million customers worldwide, it towers over the rest of the competition. UnitedHealth Group now employs over 300,000 people and has around 50 million customers in the US alone, leading the second largest competitor Anthem by more than 10 million.
What's better, PPO or HMO?
Multiple factors determine the best healthcare plan option. The preferred provider organization is better-suited for those customers who require regular hospitalization and frequently need a specialist. This is because PPO is flexible and allows you to bypass seeing a primary care physician every time you are in need of specialist care.
On the other hand, a health maintenance organization offers lower premiums and out-of-pocket costs. But you and your family have a primary care doctor that you have to go through for most medical services. Seeing a specialist through an HMO plan requires a referral from the primary care doctor, which obligates you to an additional office visit.
How do I get cheap health insurance?
There are a number of different methods for getting the cheapest and best health plan possible during the enrollment period. First, calculate your annual healthcare spending, including monthly premiums, deductibles and out-of-pocket costs. Familiarize yourself with current rates, in order to be able to spot good deals on the HealthCare.gov website. The site allows you to compare up to three coverage plans side by side and see all the covered prescriptions, making it easier to identify the best choice available.
What should I look for when buying health insurance?
The quality of health insurance in the US depends largely on how much you are willing to spend. Often times, the minimal coverage is not the best deal even if it offers the lowest premiums. Paying a little extra can get you access to more healthcare services that can lower your total costs in the long run.
You should always check if your out-of-pocket expenses count toward meeting the deductible and the exact size of the network of doctors that are covered by the insurer. If one of the best health insurance companies provides low premiums and deductibles but does not have quality doctors in your vicinity, it is better to search for another carrier.