In-Depth Analysis
Axos Bank Review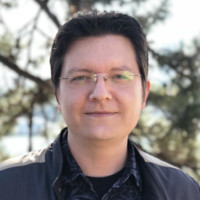 ---
Some or all of the products/services listed on this page are from our affiliate partners from which we receive commissions. This, however, does not influence the evaluations in our reviews. Learn more by reading our
Advertiser Disclosure
.
Founded in 2000, Axos Bank®, formerly known as the Bank of Internet USA, is one of the oldest fully online banks that's still among market leaders.
Axos Bank offers numerous financial services to its clients, but our review, unlike many other Axos Bank reviews you'll come across, will focus primarily on its savings and checking accounts, which come with unique perks your traditional brick-and-mortar bank is unlikely to match. Axos provides its customers with some of the best high-yield savings and checking accounts. Its other banking solutions, such as CDs and Money Market accounts, are also worth a separate mention.
We'll cover in detail all of the options listed above and their benefits, requirements, and fees to help you decide whether this bank is the optimum choice for you.
Axos Bank® Savings Accounts
At the moment of writing this Axos Bank review, it offered two types of savings account: High Yield Savings and High Yield Money Market. Both savings accounts come with a set of unique benefits.
Axos Savings and Money Market accounts earn you 0.61% and 0.25% APY, respectively. These accounts don't have minimum monthly balances or any monthly fees attached to them, and you can request a free ATM card with both options.
Axos Bank® High Yield Savings Account - APY:
0.61%
Minimum balance: $0
Account type:
Savings account
Min. initial deposit:
$250
Min. account balance:
No requirements
Account fees:
No monthly fees
ATM fees:
Unlimited domestic ATM fee reimbursements
Foreign transaction fees:
1%
International ATM fee:
N/A
APY:
0.61% for balances below $25,000
Strengths
Excellent APY
Exceptional online banking security
No monthly fees
Free ATM card upon request
No monthly minimum balance
Digital money management tools
Weaknesses
$250 opening requirement
Balances over $25,000 have 0.25% APY
Axos Bank® High Yield Savings Account
The High Yield Savings account is undoubtedly an excellent offer with its 0.61% APY on balances lower than $25,000 and 0.25% APY for balances above that amount.
Another significant advantage of selecting this savings account is that there are no monthly minimum balance requirements or monthly maintenance fees. To open an account, you'll need to deposit $250.
With this account, you'll also get a free debit card upon request, which is not something you'll easily find elsewhere. You can also rely on an excellent suite of digital money management tools and on the bank's great customer support team, available 24/7.
Axos High Yield Money Market - APY:
0.25%
Minimum balance: $0
Account type:
Savings account
Min. initial deposit:
$1000
Min. account balance:
No requirements
ATM fees:
Unlimited domestic ATM fee reimbursements
Foreign transaction fees:
1%
International ATM fee:
N/A
APY:
0.25% for all balances
Strengths
Access savings with a free debit ATM card
No hidden fees
No minimum requirements
Check writing
FDIC-insured
No monthly maintenance fees
Weaknesses
$1,000 opening requirement
Same APY for all balances
Axos High Yield Money Market Account
The High Yield Money Market account offers a perfect combination of a savings account's APY and checking account's flexibility. With this solution, you can earn 0.25% APY on all balances and access your funds using a debit card.
There are no monthly maintenance fees to cover or a minimum balance to reach the APY. However, the minimum balance required to open this account stands at $1,000, which is a bit high.
Still, your funds will be FDIC-insured, and with this account, you'll also get check-writing privileges. The owners of this account can also use the bank's excellent mobile app to keep track of their finances.
Axos Bank® Certificates of Deposit
Those looking to earn money by saving might be interested in Certificates of Deposit offered at Axos. Its CDs come with 0.20% APY, regardless of the term length, which can range from three months to five years. While this APY is slightly higher than the average for shorter terms, it's below the national average when it comes to longer terms.
Regardless of that, Axos CDs provide you with a set of benefits that might make getting one worth your time. Apart from CDs being the safest way to earn predictable returns, Axos Bank® CDs have no setup or maintenance fees, and you can also make free electronic interest transfers. However, you'll need a minimum of $1,000 to open an account.
As mentioned, available CD terms at Axos range from three to 60 months. The automatic renewal allows a "set it and forget it" approach if you opt for a shorter-term CD. Still, a 10-day grace period applies, which will undoubtedly be useful if you decide to withdraw the money instead of going for another term.
Axos Bank® Checking Accounts
Axos Bank® reviews and analyzes its clients' needs and strives to meet them. That's why the bank currently offers five checking account types. Depending on their banking requirements, customers can choose among First Checking, CashBack Checking, Golden Checking, Essential Checking, and Rewards Checking accounts.
While each of these accounts will bring you a specific set of benefits, they all have some excellent features in common, such as no overdraft fee, free online banking, and ATM fee reimbursement.
In this section, we'll review them one by one.
Axos Bank® Essential Checking Account
Axos Essential Checking is one of the best checking accounts available on the market, as it offers numerous benefits without any fees attached: There is no specific balance required to open this account and no monthly maintenance, overdraft, or insufficient-funds fees. What's more, you'll be entitled to unlimited domestic ATM fee reimbursements.
Not having any fees to worry about is a significant benefit in itself, but the list of perks you'll enjoy with the Axos Bank® Essential checking account doesn't end there. This account also comes with free online banking. It allows effortless peer-to-peer payments, automatically handling your bills free of charge with Bill Pay, and most importantly, activating or deactivating your debit card online.
The security of your account with this bank is exceptional with biometric and two-step authentication. Additionally, you can set up account alerts to help you keep track of your account activity and spending habits.
The Essential account also comes with the free Direct Deposit Express feature, with which you'll get paid up to two days earlier.
Axos Bank® Rewards Checking
Essential Checking is a solid solution, but you might need more from your checking account, for example, the possibility to earn interest. If that is the case, Axos Rewards Checking might be just the account you've been looking for.
This account comes with all the benefits of the Essential Checking account, including no fees whatsoever, excellent mobile banking options, exceptional security measures, and unlimited domestic ATM fee reimbursements.
However, while opening an Essential Checking account won't cost you a dime, Axos Bank® requires a $50 minimum balance to open a Rewards Checking account.
The most significant difference between the two accounts lies in the fact that Rewards Checking accounts earn interest. You can earn up to 1.00% APY for daily collected balances up to $50,000.
To get the maximum 1.00% APY, you'll have to meet several requirements:
Make direct deposits totaling at least $1,500 per month (0.40% APY).
Make 10 point-of-sale transactions per month with a Rewards Checking Visa debit card with a minimum of $3 per transaction (additional 0.30% APY).
Maintain an average daily balance of $2,500/month in an Axos Managed Portfolios Invest Account (additional 0.10% APY).
Maintain an average daily balance of $2,500/month in an Axos Self Directed Trading Invest Account (additional 0.10% APY).
Use the checking account to make full monthly Axos loan payments: (additional 0.10% APY).
Axos Bank® First Checking
First Checking is a specialized account perfect for parents looking to teach their offspring essential money management skills from an early age. This interest-bearing account is designed for account owners aged 13 to 17, with one of their parents acting as a co-owner of the account.
First Checking imposes a $100 daily cash withdrawal limit and a $500 daily limit on point-of-sale transactions that your teen child can make with a free debit card they'll get with this account. While they don't have check-writing privileges, Axos Bank® First Checking account owners don't have to worry about insufficient-fund or overdraft fees. They'll also be entitled to $12 in domestic ATM fees reimbursements each month. This type of account doesn't have any monthly maintenance fees or any minimum deposit requirement.
Axos Bank® Golden Checking
Golden Checking is an account created for older adults, and customers must be 55 years old or older to qualify for it.
Just like First Checking, Golden Checking is an interest-bearing checking account that comes with a free debit card. The APY stands at 0.10% on all balances, and there is no minimum monthly balance requirement. There is, however, a $50 minimum balance required to open an Axos Golden Checking account, but no maintenance fees, overdraft, or non-sufficient fund fees apply. This account will reimburse you up to $8 spent on domestic ATM fees every month.
The additional perk of Golden Checking is a box containing 40 free Colonial Classic checks you can get every six months.
Axos Cashback Checking
Another interest-bearing account, Cashback Checking, is an excellent solution for those who use their debit cards often and appreciate getting cashbacks on their purchases. With this account, you can earn up to 1% ($2,000 max.) cash back per month on signature-based transaction purchases. Note that purchases made at supermarkets, grocery stores, and the like are not eligible for a cashback.
Axos Bank's CashBack Checking doesn't have any monthly or annual fees. Unlike First Checking, it offers unlimited check-writing privileges and a free pack of checks upon request. It also reimburses any domestic ATM fees. There is a $50 minimum deposit to open the account.
Cashbacks are calculated on net purchases and paid on your monthly statement cycle date. To get the most out of this deal, you'll need to maintain an average daily collected balance of $1,500. Otherwise, instead of 1%, you'll earn 0.5%.
Axos Bank® Customer Service
Having an account at a digital bank with no physical branches means you can't just show up there in person and complain if something goes south. With Axos Bank, this is not something you should be concerned about.
The bank's website has an extensive library of helpful resources, mostly how-to videos and knowledge pages, which in most cases are enough to solve your problem. If they don't, and you need to get in touch with customer support representatives, you can reach them 24/7 via phone or the live chat feature available within your online banking account.
And finally, there's also Evo, Axos Bank's virtual financial assistant. Evo is the Siri of your banking accounts and can help you by answering any questions about managing your finances at Axos Bank. Apart from answering questions, Evo can even perform some actions on its own, such as move the money between your accounts at your request or notify you of the upcoming loan payment date.
Should You Sign Up for Axos Banking Services?
With the wide variety of accounts this bank offers, it's safe to say it can cater to practically any customer profile. That being said, it's probably best suited for people who are comfortable managing their finances 100% online via Axos online banking, as it doesn't have any land-based branches.
However, the biggest reason you should consider signing up for Axos is the amount of interest you can earn while paying minimal or no fees. Its checking accounts also earn rewards, and savings accounts have some of the most competitive rates available.
How does Axos Bank® compare to other high-yield savings accounts?
Axos Bank®
Minimum initial deposit:
---
$250
APY:
---
Up to 0.61%
Open Account
Ponce Bank
Minimum initial deposit:
---
$1
APY:
---
0.41%
Open Account
Fitness Bank
Minimum initial deposit:
---
$100
APY:
---
Up to 0.65%
Open Account
FAQ
Is Axos Bank a good bank?
After rigorously checking the claims from numerous reviews for Axos Bank, we can confirm it's an excellent solution for customers with various financial needs. It offers savings and checking accounts with some of the best APYs available and specialized accounts for teens and older adults. On top of that, its stellar customer support team is available at all times to help you solve any issues that might crop up.
How long has Axos Bank been in business?
Is an Axos savings account good?
Axos savings accounts are the biggest selling point of Axos Bank. The reviews are unanimous - not many banks can match Axos Bank's 0.61% APY and zero fees. What further separates these accounts from savings accounts offered by other banks are debit cards you can use to access your funds while earning interest on them.