In-Depth Analysis
Credit Saint Review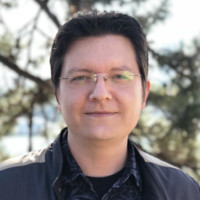 ---
Some or all of the products/services listed on this page are from our affiliate partners from which we receive commissions. This, however, does not influence the evaluations in our reviews. Learn more by reading our
Advertiser Disclosure
.
Is your head starting to hurt? Can you feel your blood pressure rising? These are common side effects of having to deal with credit restoration. But don't worry, you can alleviate the pain by hiring a credit restoration provider.
For truly optimal results, you should employ the services of Credit Saint. Credit Saint reviews your credit reports to locate problem areas that can be remedied. The company's approach to restoring your credit involves tackling each issue separately in order to find the best solution.
Price
$79.99/month
Free evaluation: Yes
Learn More
Fortunly Rating
Fortunly's Rating: Our editorial team determines the rating based on a set of evaluation criteria developed for each product and service category.
PRICE
$99 (one-time payment) + $79.99/month
SPEED OF SERVICE
45-day cycles
GUARANTEES / WARRANTY
Yes
Strengths
Tailored credit repair solutions
90-day money-back guarantee
Expert advice
BBB rating: A
Three pricing options
Disputes all types of negative items
Honest recommendations for pricing packages
Weaknesses
Service not available in all states
Pricey third-tier package
Credit Saint Overview
Credit Saint sits at the top of most ranking websites, and the company takes pride in its success. One of its more commendable accomplishments is the A Better Business Bureau rating. The quality of its service is further highlighted by the many positive Credit Saint customer reviews that applaud the company's effectiveness and knowledgeable customer support agents. Moreover, Credit Saint has a 3.5 score on Trustpilot supported by a collection of excellent evaluations.
Credit Saint's 90-day guarantee is also a good indicator of the company's reliability. Credit Saint offers online monitoring of your progress, three levels of credit repair aggressiveness, and credit consultation with reliable credit repair specialists.
How does Credit Saint compare to other credit restoration services?
Credit Saint
Price
---
$79.99/month (1st fee $99)
Guarantees
---
Yes
Visit Website
Sky Blue Credit
Price
---
$79 per month
Guarantees
---
Yes
Visit Website
CreditRepair.com
Price
---
$99.95
Guarantee
---
Yes
Visit Website
Credit Saint Services
Credit Saint provides some of the most comprehensive credit cleanup services on the market. Credit Saint disputes the following derogatory marks found on your credit report:
Late payments
Identify theft
Charge-offs
Collections
Bankruptcies
Repossessions
Judgments
Liens
Foreclosures
Inquiries
It's highly unlikely that all of these marks appear on a single client's credit report. That's why Credit Saint has three packages designed to accommodate various credit restoration needs.
Aside from helping to remove the aforementioned marks, Credit Saint LLC services also encompass:
Debt validation. This refers to your right to request verification of your debt from the collector. To ensure that your rights are protected under the Fair Debt Collection Practices Act, you must send your request within 30 days of receiving a debt collection notice. The collector has to stop all collection activities until they respond to your debt validation letter. Your request can result in the debt collector simply confirming in writing that the amount being demanded is what is owed or lead to far more aggressive collection efforts. So, weigh your options carefully and heed the advice of Credit Saint's advisor.
Escalated information requests. These can be sent after a credit dispute has been rejected. The requests let your creditors know that you are considering getting the authorities involved. A lot of details go into these letters, and the whole process can take a while. But don't worry, Credit Saint does the heavy lifting for you.
Online access. This is a convenient way to keep track of your credit repair progress. All of your progress reports and detailed analyses are made available on the Credit Saint online account page.
Toll-free support. This is one of the most essential services that Credit Saint offers. Erasing derogatory items isn't enough to ensure a sparkling credit report. You have to build a good credit history as well. The team of experts assigned to you by Credit Saint helps you learn about steps you can take yourself in order to reach your desired credit score.
No-obligation free consultation. Credit Saint offers this service before you have to spend any money. Credit Saint reviews your credit reports that it acquires for you free of charge and explains the best course of action. After the free credit evaluation, you can choose to purchase additional services or try taking the recommended steps on your own.
Free Experian score tracker. Experian is one of the three major credit reporting bureaus, and this service allows you to monitor your credit score so that you know exactly how all of the aforementioned credit restoration services are affecting it.
Find the Optimal Credit Restoration Company for Your Needs:
Credit Saint Pricing Plans
As mentioned, Credit Saint offers three credit restoration packages.
Credit Polish
This package offers a medium level of credit restoration aggressiveness and includes access to Credit Saint's toll-free support and a free score tracker. It also disputes late payments, charge-offs, judgments, collections, liens, and more. It's the cheapest package with a monthly subscription of $79.99 and an initial work fee of $99, which is a one-time payment.
Here's a short overview of what you get with this package:
Challenges at three credit bureaus
Credit score analysis
Creditor interventions
Credit score tracking
Credit Remodel
With this package, Credit Saint credit restoration services will cost you $99.99, while the initial work fee remains the same at $99. It's a more aggressive service bundle because it adds the removal of credit score inquiries from your credit report and Experian credit monitoring to the services offered in the Credit Polish package.
The services included in this package are:
Challenges at three credit bureaus
Credit score analysis
Creditor interventions
Credit score tracking
Inquiry targeting
Experian credit monitoring
Clean Slate
The most expensive package costs $119.99 per month, which is pricey but expected for the most aggressive plan. With this package, the Credit Saint cost for the initial work fee climbs to $195.
This pricing plan includes the following services:
An unlimited number of challenges at the three credit agencies
Credit score analysis
Creditor interventions
Credit score tracking
Inquiry targeting
Experian credit monitoring
You'll find details about the main advantages of each package written in smaller type below the pricing table shown on the Packages page. The Polish package challenges five inaccurately reported items per dispute cycle. The Remodel package covers 10 items, and the Clean Slate package covers an unlimited number of disputes.
Another reason to sign up with Credit Saint is the company's straightforwardness. When you contact them, Credit Saint reviews your case and recommends the package best suited for your needs without pushing the more expensive plans on you.
Credit Saint Discount
When you click to sign up, you'll notice an option allowing you to add a family member and get a small discount. If you do have a family member who needs credit repair services, this option frees one of you of the first work fee.
It doesn't seem like much when compared to some of the discounts offered by the competition, but it can still help your budget, especially if you are signing up for the most expensive plan.
Credit Saint Guarantee
If you don't see any progress with your credit score after the first 90 days of signing up for Credit Saint credit repair services, you'll be entitled to a full refund. But make sure you haven't missed any payments or made any new derogatory trade lines during that time, as that would make your warranty null and void.
Speed of Service
Credit Saint works on cleaning up your credit reports within a 45-day cycle. For the purpose of monitoring the improvements made by Credit Saint after each cycle, you'll receive three credit reports. You then send these to the Credit Saint mailing address or simply email them. Credit Saint will use these to update your overall progress report on your account page.
Repairing your credit can take a while; it isn't an exact science, and there are many factors to take into account. Even though some companies offer 24-hour credit repair, the results are often minuscule. Credit Saint doesn't make any extravagant promises and focuses on the individual needs of every client by providing them with tailored credit repair solutions. This doesn't mean that the company will drag things out. On the contrary, it reviews the state of your credit score on a regular basis and informs you when credit restoration services are no longer beneficial to you.
Credit Saint vs. Lexington Law
Lexington Law is one of the most reputable credit repair companies, helping thousands of clients in the US to repair their credit scores and clean their credit reports. Since 1991, when the company was established, over 10 million negative items have been removed from the consumer reports thanks to the Lexington Law professionals.
Both Lexington Law and Credit Saint provide excellent credit repair services, but they differ in some aspects worth mentioning.
In our Credit Saint review, we explained how its pricing system works. There are three types of pricing plans that differ based on the number of disputes and additional features like Experian credit monitoring.
Unlike Credit Saint, Lexington Law focuses on providing more personalized credit repair services. They range in price from $89.85 to $129.95, depending on each consumer's needs. In this area, we give an advantage to Credit Saint mostly because its pricing plans are more affordable and transparent.
However, the thing we liked more at Lexington Law is its selection of additional features, like TransUnion alerts, identity theft protection, and personal finance tools. There's also a downloadable mobile app, which enables consumers to track their finances whenever and wherever they want.
Credit Saint vs. The Credit Pros
Another credit repair company we compared to Credit Saint is The Credit Pros. It offers credit repair and monitoring services, as well as identity theft restoration. It also claims it'll send as many disputes as necessary to the credit bureaus and an unlimited number of goodwill letters to your creditors. In addition, you'll get access to the online dashboard to monitor your credit score at TransUnion.
However, we think you should skip The Credit Pros, especially if you can afford Credit Saint's services. First off, Credit Saint's credit repair service is customer-oriented. If you're not completely satisfied with it, the company will refund your money. Although The Credit Pros claims it has a 90-day money-back guarantee, we found lots of complaints on various consumer sites regarding the company's refund policy.
Another thing we don't like is the pricing system. At first glance, it seems like The Credit Pros offers more affordable service, considering that the cheapest plan costs only $19 per month. However, this plan provides only a credit monitoring service, not credit repair. Overall, we found Credit Saint a more transparent and more reliable company than The Credit Pros.
Credit Saint vs. Sky Blue Credit
Founded in 1989, Sky Blue Credit is one of the oldest US credit repair companies. It's a fast and efficient credit repair provider, with an A+ score on BBB and dozens of client reviews detailing positive experiences with the company.
Just like Credit Saint, Sky Blue Credit checks your credit score and credit report before it starts sending disputes to credit bureaus. The company will check your records thoroughly and reveal even minor items that can be disputed. In terms of commitment, reputation, and speed of service, both Credit Saint and Sky Blue Credit are excellent options. Sky Blue Credit is definitely one of the best alternatives to Credit Saint.
The only point where the two companies differ substantially is the pricing models. While Credit Saint offers its clients three packages designed for different needs, Sky Blue offers just one, albeit comprehensive, flat-fee plan.
The Bottom Line
Credit Saint is a leading credit repair service with a knowledgeable and dedicated team of experts. The company's most notable downside is the fact that its services aren't available in all states, but hopefully, Credit Saint will remedy this in the near future.
Credit Saint credit repair reviews similar to ours also praise the company's efficient and fast credit repair. You might be tempted to look for cheaper credit repair services, but cheaper providers can't deliver quality credit assistance services and the sort of educational resources that you get with Credit Saint.
FAQ
How long does it take for Credit Saint to fix your credit?
Credit reparation is a long process with lots of factors to take into account. Unlike many other providers that offer one-day credit repair services, Credit Saint is a legit company, and it doesn't promise impossible outcomes. That said, you can expect to see improvements within 45 days.
Does Credit Saint have an app?
Unfortunately, Credit Saint doesn't have a mobile app that you can download on your mobile phone or tablet. This might be one of the company's biggest drawbacks, especially when we compare it to the competition, like Lexington Law, which does have a mobile app. The only way to monitor your credit repair progress is to use desktop Credit Saint to login into your account and review the changes there.
Can Credit Saint get late payments removed?
Credit Saint can help you remove all sorts of derogatory marks, including late payments. The company reviews your credit reports from all three major credit bureaus to check if there are late payments and whether it can remove them.
If a creditor reported you missed the payment due date, but you actually paid on time, Credit Saint sends disputes to credit bureaus to remove the incorrectly reported missed payment.
How long has Credit Saint been in business?
Credit Saint has been in operation for over 15 years. It's one of the oldest and most reputable companies that offer credit repair services. Numerous client reviews say Credit Saint professionals helped them eliminate negative items from their credit reports and boost their credit scores.
How can I rebuild my credit fast?
For starters, you should pay your bills on time. Try making frequent small payments and avoid closing unused credit cards if they aren't too much of a financial burden. Disputing derogatory marks on your credit report is also an option, but that can take time.
If you encounter a problem you can't solve on your own, the best thing to do is to look at the list of the top ten credit repair companies and consult one.
What is the best credit repair company?
For the purpose of this Credit Saint credit repair review, we compared some of the well-known and reputable companies that provide credit repair services. In our opinion, Credit Saint and Lexington Law are among the best companies. Both offer a free consultation, excellent customer support, and efficient credit repair services.
Does credit repair hurt your credit?
If done right, credit repair shouldn't hurt your credit. This is why it's important to do your research before attempting any restoration on your own. In case you don't want to risk it, hire a professional credit repair company to take care of it. Start today: Dial the Credit Saint phone number and ask for a free consultation.
What is credit restoration?
Credit restoration is the process of removing bad items from your credit history. These items - also called derogatory marks - can be found on credit reports issued by the three major credit reporting bureaus. The Fair Credit Reporting Act gives you the right to dispute any information you believe is false that is hurting your credit score.
You can choose to do this yourself or hire a credit repair company to do it for you. Based on numerous customer reviews of Credit Saint, as well as our own research, we strongly recommend this company as your credit repair counselor.
Does credit repair really work?
Credit repair works, but there are no guarantees and no instant solutions. It takes time to build a good credit history and to polish your credit score. In addition to managing your finances responsibly and in order to increase your chances of success, take advantage of credit repair companies, such as Credit Saint, that offer free consultations. Credit Saint reviews your credit reports, and its team of experts gives you advice on how to most effectively repair your credit.