In-Depth Analysis
Harbor Compliance - Reviews by Fortunly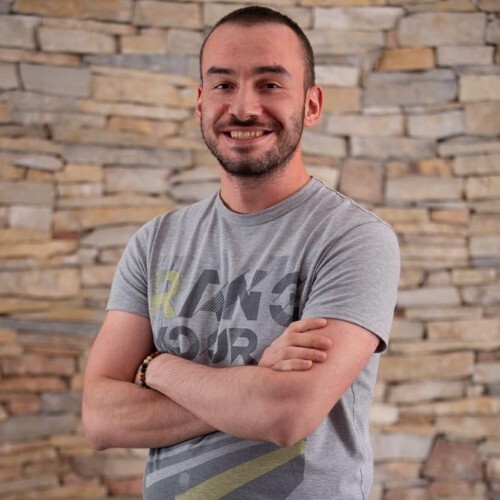 ---
Some or all of the products/services listed on this page are from our affiliate partners from which we receive commissions. This, however, does not influence the evaluations in our reviews. Learn more by reading our
Advertiser Disclosure
.
Navigating government licensing and compliance requirements is one of the more challenging aspects of running a business. But there are services that offer to simplify and handle this process on your behalf. One of these is Harbor Compliance.

As one of the leading providers of compliance solutions, the company's objective basically boils down to equipping business entities with the confidence and peace of mind they need to carry out their day-to-day operations.
And although this isn't exactly the most affordable service on the market, it's fast, and its team of specialists can handle complexity. Moreover, online Harbor Compliance reviews only serve to underscore the company's dedication to assisting any nonprofit organization with everything from formation to maintaining licensing requirements.
Price starts at
$399 + state fees (LLC formation service)
Registered agent: Between $89 and $99 per state for an entire year
Visit Site
Fortunly Rating
Fortunly's Rating: Our editorial team determines the rating based on a set of evaluation criteria developed for each product and service category.
PRICE STARTS AT
$399 + state fees (LLC formation service)
PROCESSING TIME
Single Day Processing
REGISTERED AGENT
$99 per year
Strengths
Single-day processing
Exceptional proprietary software
Excellent customer care
Registered agent
Works with nonprofits and businesses
Nationwide compliance
Many industries supported
Full-service support
Weaknesses
Harbor Compliance Overview
The Harbor Compliance website can get a little overwhelming, but that's only because of the vast selection of services that the company offers. This is a one-stop shop for all your compliance requirements, whether you're running a business or nonprofit.
Aside from business licensing and nonprofit formation services, Harbor ensures fundraising compliance while providing annual reports and a registered agent. Perhaps more importantly, these services are fast. For instance, when you decide to set up a nonprofit and seek 501(c)(3) approval, you'll be contacted by a specialist within one business day of signing up for the company's formation package. As such, anyone on the hunt for compliance solutions and quick results will be satisfied.
Our Harbor Compliance review delves deeper into these and other key components in a bid to help you decide whether this is the right option when you're mulling outsourcing your compliance tasks. Ultimately, it can save you and your employees valuable hours and help you avoid costly mistakes.
Harbor Compliance Vs. Other Similar Services
Harbor Compliance
Starting price
---
$399 + state fees
Reg. agent service
---
$89-$99 per year
Visit Site
ZenBusiness
Starting price
---
$49 + state fees
Reg. agent service
---
End of year renewal for $119/yr
Visit Site
RocketLawyer
Starting price
---
$99 + state fees
Reg. agent service
---
$149.99/year
Visit Site
Plans and Features
Unlike some of its competitors, Harbor Compliance saves you the trouble of drafting compliance documentation on your own. The company pairs you with an agent who gathers your details and then prepares and sends all the paperwork. There is a range of Harbor Compliance packages that are designed to help both businesses and nonprofits maintain their compliance with federal, state, and local licensing requirements.
Annual Reporting
Annual reports are a mandatory but time-consuming part of running a business. This is a compliance requirement that needs both expertise and attention throughout the entire year. By outsourcing this task, you're effectively freeing up your employees and allowing them to get back to business.
The Harbor Compliance Managed Annual Report Service provides timely and accurate report filings. It automates filings to save time while the software tracks due dates. Harbor Compliance charges $175 per state for this service.
Forming a Nonprofit
Forming a nonprofit is the first step to accomplishing a noble goal, but it's also not easy to do it by yourself. Filing for all the mandatory compliance can be a stressful process. Still, the worst drawback is that all these documents can take away your focus from what is essential - the much-needed change your nonprofit was created to bring about.
Harbor Compliance can help you stay on track by providing you with an online formation service, with guarantees on the approval of your 501(c)(3) application. With a 100% successful track record, you can rest assured that the application is in good hands.
Furthermore, it matches you with one of their nonprofit compliance specialists. These are seasoned veterans with more than 15 years of experience who not only prepare and file government applications on your behalf but guide you through the entire process.
The price for this service starts at $1,699 plus filing fees, which might seem costly. However, the price covers a full service compliance package, including articles of incorporation, bylaws, and a Federal EIN. For an additional cost, you can also use Harbor Compliance for your fundraising compliance.
Business Licensing
One of the most time-consuming tasks for any business is ensuring that it's meeting all the licensing requirements. Depending on your industry, there might be just a few licenses you need to obtain and renew. Still, for big corporations, with many special projects or departments, this can be tricky to maintain.
Placing the paper-chasing part of the job in someone else's hands is an ideal solution. Not only do Harbor Compliance's services cover the preparation and filing of the paperwork for you, but you can also rely on them to monitor your licenses closely and renew them promptly. At the same time, it can communicate with government agencies on your behalf while keeping you fully informed about all its activities through the software.
The pricing varies depending on the type of business, so you should contact the team via phone or through the form available on its website to get a custom quote.
Harbor Compliance Registered Agent
All businesses must have a registered agent. This is a person tasked with receiving your legal correspondence from the state and federal government and relaying them to you. It goes without saying that this is an extremely important function. When choosing a person or service to fill this role, businesses search for reliability, efficiency, and speed. Additionally, the ideal service is one that's available nationwide and tailors to multi-state organizations.
That's exactly what the Harbor Compliance registered agent service does. It receives all your time-sensitive legal documents and promptly forwards them to you through its excellent proprietary software. You'll get immediate online access to a local registered agent address and same-day delivery of your documents. This service will cost you between $89 and $99 per state for an entire year.
Customer Service
Harbor Compliance's customer service has a good reputation. The company tailors its approach to individual businesses, ensuring an excellent user experience - a sentiment that's also echoed by online Harbor Compliance reviews.
On Google Reviews, Harbor Compliance currently holds a 4.5 out of 5 and an A+ rating with the BBB. With more than 25,000 customers, this company appears to be doing something right.
The customer support team is available via phone, email, fax, and even mail.
Of course, online reviews should always be taken with a grain of salt, and Harbor Compliance customer reviews are no different. Nevertheless, it's worth noting that the company replied to each review, which speaks volumes about its customer support team.
Ease of Use
So, how difficult is it to get started with Harbor Compliance? It couldn't be simpler. All you have to do is fill in the application form or give Harbor Compliance a call, and the team will guide you through each and every step of the process.
The software itself is straightforward and easy to use, which makes onboarding a very simple and efficient process, once you decide you are okay with Harbor Compliance pricing.
Extra Services and Features
One of the most tempting offers for companies struggling with compliance is Harbor Compliance's proprietary compliance software. It's the perfect solution for companies that already know the ropes of ensuring compliance but are looking for an easier and faster way to do so. It can be divided into a few easy-to-understand categories.
Entity Manager
The Entity Manager part of the software is designed to link to databases of the secretary of state. It's one of Harbor Compliance's advanced features that provides full visibility of your business entity and its compliance status. It automates compliance tracking and is accessible either through the registered agent service or the Harbor Compliance Suite.
License Manager
Keeping your licenses up-to-date isn't always easy, even if you don't have many licenses to keep track of. License Manager hosts a nationwide database of requirements, allowing you to monitor the status of your licenses and renew them when necessary.
Tax Manager
Paying your taxes is essential. That's why the Tax Manager service helps you maintain registrations with all applicable revenue departments to ensure your taxes are in order. This is another key component on our list of Harbor Compliance pros.
Records Manager
Records Manager is the feature every disorganized business person will appreciate, as it allows for storing all kinds of records, from leadership to board meetings.
Summary
If you're looking to outsource the maintenance of your business compliance requirements, Harbor Compliance offers some of the leading solutions in the industry. While a bit on the pricey side, it provides exceptional services. Most importantly, it delivers results and keeps your business safe from potential compliance errors and costly fines.
FAQ
How much does Harbor Compliance cost?
The price depends on a variety of factors, including the state that you're operating from and the business you're in. You can get some idea of the costs from the Harbor Compliance website. For example, setting up a nonprofit will cost you $1,699 plus filing fees, an LLC formation service starts at $399, while the annual fees for registered agents range from $89 to $99 per state.
What does Harbor Compliance do?
Harbor Compliance provides proprietary and purpose-built software to simplify your compliance tasks. It also provides expert services that ensure your business or nonprofit is meeting all legal requirements regarding tax registration, business licensing, entity management, and more.
Is Harbor Compliance reputable?
It is undoubtedly one of the most reputable companies on the market, and online Harbor Compliance reviews confirm customer satisfaction. It's praised for its accessibility, speed, and efficiency when it comes to this tedious task of ensuring business compliance.