In-Depth Analysis
Incfile Review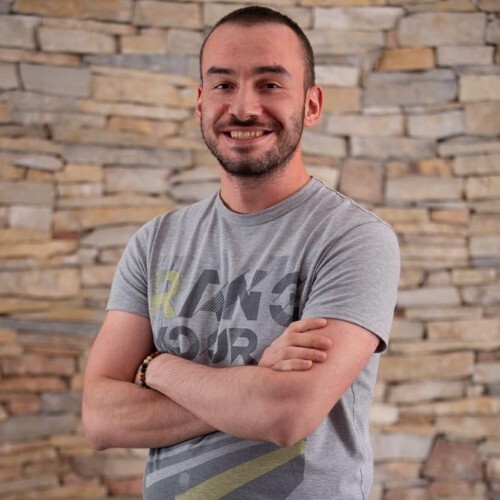 ---
Some or all of the products/services listed on this page are from our affiliate partners from which we receive commissions. This, however, does not influence the evaluations in our reviews. Learn more by reading our
Advertiser Disclosure
.
What's the difference between a lawyer and a herd of buffalo? A lawyer charges more.
Yes, lawyers cost a lot, but they are a necessity when you're opening up your own company…right? Actually, no. There's a much more affordable alternative that can get the job done – online business formation services. And Incfile is among the cheapest and fastest of them.
Incfile can help you with incorporating your business as an LLC, S corporation, C corporation, or nonprofit. Regardless of the entity type you choose, Incfile reviews your order and forwards it to the appropriate state offices within one business day. The best part? They do it for free!
PRICE STARTS AT
$0 + State Fees
PROCESSING TIME: One business day
Visit Website
Fortunly Rating
Fortunly's Rating: Our editorial team determines the rating based on a set of evaluation criteria developed for each product and service category.
PRICE STARTS AT
$0 + State Fees
PROCESSING TIME
One business day
REGISTERED AGENT
Included in all packages
OPERATING AGREEMENT
Depends on chosen package
EIN REGISTRATION
Depends on chosen package
ANNUAL COMPLIANCE
$99 + state fee
WEB DOMAIN & HOSTING
Depends on chosen package
Strengths
Great prices
Comprehensive price packages
A+ BBB rating
Registered agent free with every package
Easy order placement
A great number of additional services available
Reliable company
Weaknesses
Customer service sometimes hard to reach
The platinum package could offer more
Incfile Overview
Incfile is a well-established company that's been doing an excellent job since 2004. You can rely on Incfile to take care of any company changes you'd like to make, deal with compliance documents and IRS filing, and even give you a registered agent.
More than 250,000 corporations and LLCs have put their trust in Incfile to assist them in opening and running their businesses. If you visit the Incfile website, reviews of its satisfied customers are just a click away. Further proof of its quality is that it made it onto Entrepreneur magazine's 360 Best Entrepreneurial Companies in America list in both 2018 and 2019.
Many have opted for Incfile's legal services because of its unique $0 + state fee offer. Although it may seem like an odd, unprofitable move on its part, it shows the level of confidence that the company has in its work.
By doing so, it created a system where each one of the Incfile users reviews the company's performance. Based on this evaluation, users can choose whether to keep working with Incfile.
How does Incfile compare to other LLC services?
Incfile
Starting price
---
$0 + State Fees
Reg. agent included
---
Free (1st year)
RocketLawyer
Starting price
---
$99 + State Fees
Reg. agent included
---
$149.99 a year
Available Packages
The package selection process is quick and straightforward. Once you select the type of legal entity you want to form and choose the state you'd like to register your business in, the website personalizes your package prices and the steps that follow. You'll learn more about this process further down in our Incfile review.
Another thing you should know is that all the package prices are fixed, and the only number that does vary is the state fee, depending on the amount that your selected state charges for filing new business entities. Incfile doesn't charge extra for delivering this fee to your Secretary of State.
Depending on your needs, you can choose among three available business formation packages – Silver, Gold, and Platinum.
Silver Package
As Incfile customer reviews can tell you, this package is perfect for anyone with a tight budget that's considering setting up an LLC, C corp, S corp, or nonprofit since it costs $0+ state fees. No, this is not a scam.
You can also pay to add services to this Silver kit, which could, at times, prove to be the most convenient option. Even with all of that taken into account, it is still a pretty great deal.
Reviews of Incfile will sometimes focus solely on LLCs, which is a result of its popularity among entrepreneurs, but even though the differences are small, we will go over the services offered for corporations and nonprofits as well.
Creating an LLC – Services:
Prepares and files articles of organization
Unlimited name availability searches
Free registered agent service
Business banking account
Statement and resignation of the organizer
Online order status tracking
Next business day processing
Lifetime company alerts
Electronic delivery of your state filing documents
Business tax consultation
Online access to incorporation documents
Business website
In order to make it easier for you and save you the trouble of having to visit other Incfile reviews, we will break down everything for you here. This is what each of these services entails:
Articles of organization are essential for setting up an LLC. When they are filed and approved, your LLC becomes an official business entity within the state. Incfile prepares and sends all the organization documents for you.
Unlimited name availability searches simply means that Incfile will help you with finding a unique name for your company, however long it takes.
You will find many positive customer reviews of Incfile as a registered agent service, and the main reason behind this is that the Basic Silver Services cost 0$ + state fees.
You might want to know that, compared to its competitors, this price is quite a bargain. ZenBusiness is a rare exception with its $99/year offer.
However, Incfile's business formation packages still come out on top as the most overall affordable. It's required by law to have a person or legal entity receive legal documents on behalf of your business, so if you're in need of such a service, finding a good deal for one is vital.
Incfile and Bank of America are both highly credible brands in their respective industries, so it makes sense that they would collaborate to help you set up your own business banking account. Having a separate banking account for your business proves that you and your business are two different financial entities.
The statement and resignation of the organizer is an official document that identifies the members of your business. If you have a registered agent service, they will provide a document in which their representative relinquishes their duties as organizer, thus giving the actual owner full authority.
Online order status tracking is important because, even though Incfile reviews and sends your documents within one business day, state filing times can take a while.
Electronic delivery of your state filing documents means that your documents will be at your disposal as soon as the state returns them.
Online access to incorporation documents is another feature that's included in Incfile's price packages. It is easy to overlook, yet very useful. Losing documents will become a thing of the past for you because all of them will be right there on your dashboard. From there, you can also review your company's information and track your orders.
Incfile offers a 30-minute business tax consultation with a certified tax professional. A great number of Incfile tax consultation reviews have commended Incfile on this service, as it is rarely provided for free by other business formation services, but could often come in handy, especially if you're new to the whole business registration and operation process.
Most companies charge extra for next business day processing, but luckily not Incfile.
Lifetime company alerts are there to ensure that you don't miss any crucial filing dates by having to keep track of them yourself.
After completing your order, you will receive an email asking you if you'd like to make a business website. This option is a result of Incfile teaming up with SnapWeb, a web development service. Keep in mind that upon a closer Incfile.com review, you will find a drop-down explanation of the website offer stating that you are required to pay $20/month if you choose to sign up for this feature.
Creating an S Corporation, C Corporation or Nonprofit – Services:
All of the aforementioned services listed for the formation of LLCs are also provided for setting up S corps, C corps, and Nonprofits. That's aside from an additional IRS Form 2553, included in all S corporation orders.
Gold Package
Anyone who reviews Incfile will tell you the Gold package is the most popular. For only $149/year + state fee, you get everything covered. We would recommend this option to future business owners who want to go a bit beyond the mere essentials and consider themselves in need of a moderate amount of assistance in forming and growing their business.
Incfile LLC review – Additional Gold services:
Employer identification number/Tax ID
Preparing and filing of IRS Form 2553
Operating agreement
Banking resolution
Gold kit
Express shipping
Your Employer Identification Number (EIN) is a number that identifies you as a taxpayer to the IRS. It is a requirement for opening business bank accounts and filing tax returns. Incfile acquires it for you electronically as a free feature within the Gold package.
Filing an IRS Form 2553 means that you are requesting to be taxed as an S corporation, which could entail certain tax benefits. Many Incfile for LLC reviews will mention this form without actually telling you if you need it. We recommend utilizing this service only after you've consulted an accountant.
The operating agreement lays out the entirety of your LLC's organizational structure. Incfile customizes this document for your specific company.
The banking resolution regulates the responsibilities and privileges of your business's members/owners in regard to any banking needs or decisions concerning your company.
With this price package, your document will be delivered in a business formation Gold kit. This kit includes: a binder with your company's name on it, formation documents, 20 member or stock certificates, a transfer ledger, and index tabs.
Unlike most of its competitors, Incfile includes free express shipping in its Gold package. Incfile vs LegalZoom reviews frequently mention this package component as one of Incfile's small but appreciated assets.
Incfile for an S Corporation, C Corporation or Nonprofit – Additional Gold services:
The only difference here would be the corporation organizational meeting minutes customized to your company's requirements. Having Incfile prepare these minutes for you frees your time up, so that you can focus on more important parts of running a business.
Platinum Package
If you're the kind of person that likes to make sure that all of their i's are dotted and t's crossed, you might want to consider the Platinum package. However, with everything that Incfile reviews and handles for you in the Gold package, we can't really see the full appeal of the Platinum option. Its added features are few, but its price is double what you'd pay for the Gold package – $299 + state fee.
We won't divide this section into separate LLC and corporation segments, seeing as the Platinum package is a composite of the above-described service bundles and the extra features that come with it are the same for all entity types. These features are:
Expedited filing
Platinum kit
Business contract templates
Domain name + business email
The expedited filing of your documents is invaluable if you're in a hurry to open up your business and start making a profit.
Yes, ratings of Incfile on Trustpilot and other reputable websites are exceptional, and we don't deny the excellence of Incfile's work, but services such as the Platinum kit just seem like a lot of unnecessary frills. Consider the fact that the Platinum kit is valued $50 more than the Gold, but you only get a binder slipcase and a corporate seal for that money.
Over 25 business contract templates drafted by a business attorney will be at your disposal.
Perhaps the most valuable out of all of these is the domain name + business email feature available for free, for one year, only with the Platinum bundle. Once the year is up, you will have the option of canceling or paying to keep the service.
Further Reading
Find the Optimal Financial Product for Your Business
Customer Service
Incfile customer reviews on Yelp raise a red flag when it comes to Incfile's customer support. Although the majority of them are positive and praise the customer support agents, the negative ones are mainly concerned with how long it takes users to get ahold of anyone on the phone or get an email response.
On the other hand, Incfile's website states that phone support can be reached weekdays from 9 a.m. to 6 p.m. CST and that they reply to emails as soon as possible. So, we aren't sure why representatives aren't delivering.
The reason behind the unsatisfactory occurrences could be the sheer volume of inquiries they receive every single day. Admittedly, this isn't an excuse, but it might encourage you to know that Incfile reviews on BBB are filled with positive user experiences.
Our recommendation would be to stay patient and remember that a lot of phone and email traffic implies a large number of people who find Incfile the best option for business formation.
Ease of Use
Incfile prides itself on giving you a quick and simple approach to placing orders. The process is divided into three steps: choose an entity type and state of incorporation, select a package, fill out the necessary information about your company, and you're done.
Analytic software on Incfile's website, Incfile.com, reviews your choices and automatically adjusts the prices, so you will never be unpleasantly surprised by any hidden costs.
Incorporation (turnaround) time
Each one of Incfile's price packages comes with next-day processing at no additional charge. The rest is up to your preferred state's filing time, which can be bypassed by opting for expedited shipping.
Extra Services and Features
Amendments
Articles of amendment are needed to change the information contained in your articles of incorporation/organization. For Incfile to handle this for you it will cost you $99 + state fees.
Virtual Address
You might not be able to immediately find the virtual address service on Incfile's website, so we suggest looking it up along with Incfile on google; reviews will also be scarce, but don't fret. An Incfile virtual address search will definitely yield results, and the service is solid and offers a virtual mailbox and many other benefits at a low price of $29/month.
Annual Report
All companies are required to submit an Annual report to their Secretary of State. So if you're strapped for time or simply dislike paperwork, Incfile can help you file an annual report for $99 + state fee.
Letter of Good Standing
If you need official proof that your business is registered and in compliance with all of your state's laws, for the price of $49 + state fees, Incfile can obtain a letter of good standing for you.
Business License
In case you don't feel like scouring Incfile BBB reviews to figure out if Incfile's business license research package is for you, we are here to tell you that it is money well spent. Figuring out what licenses your business needs can be a headache, so why not let Incfile do it for you? The package is priced at $99.
Foreign Qualification
A foreign qualification is necessary if you wish to operate outside the state your company was formed in. This does not refer to operating outside of the United States. Incfile can take of foreign qualification for you for $149 + state fees.
Summary
Incfile is a great choice if you:
Are a new business owner
Need comprehensive assistance but are on a budget
Prefer one-stop-shop service providers
Don't like paperwork and need a reliable partner to do it for you
You can always find LegalZoom vs Incfile reviews or compare Northwest and Incfile offers, but rest assured that we've done the research for you. Therefore, even though we've found a few features we aren't crazy about, we would wholeheartedly recommend Incfile for anyone that falls into one of the listed categories.
Incfile Q&A
What is an LLC and how does it work?
A limited liability company is a business entity that offers company owners the protection of not being personally liable for their company's debts or liabilities.
What's better than LegalZoom?
LegalZoom and Incfile are pretty similar, however, you will save a significant amount of money if you choose to entrust Incfile with your business needs.
What is the best registered agent service?
You will find quite a few Incfile registered agent reviews that commend Incfile's registered agent services. Firstly, because it's cheap (the first year is free and you can renew the service for $119), and secondly because it's reliable.
What is the registered agent for an LLC?
A registered agent for an LLC is a person or legal entity that accepts tax or legal documents in your company's name. You can be your own registered agent, but that can be a handful. Consider hiring a service such as Incfile. One of its many selling points is that they have made it extremely easy to place an order with them, and once you've done so, Incfile reviews your order in a single business day.
What should I put for my business purpose?
Your business purpose is a short summary of the reasons behind forming your company. It should state the type of business you plan to do in a few sentences. Don't confuse it with your company's mission or vision and try not to make it neither too vague nor too specific.