In-depth Analysis
Payoff Review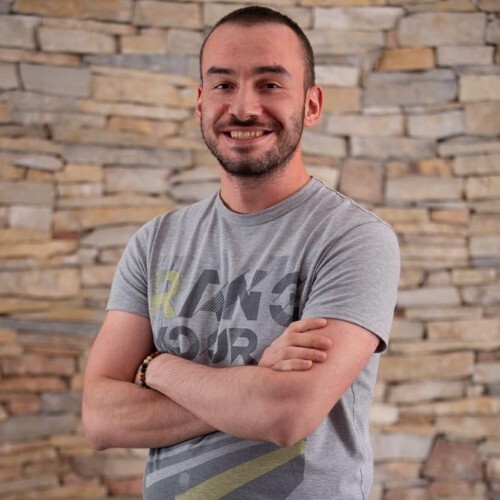 ---
Some or all of the products/services listed on this page are from our affiliate partners from which we receive commissions. This, however, does not influence the evaluations in our reviews. Learn more by reading our
Advertiser Disclosure
.
Taking out loans or a credit card can often be the only way to meet your financial obligations. This solution, unfortunately, is a temporary one since loans and credit cards come with high interest rates you afterward need to repay.
As you'll see from our Payoff review, one way out of this situation is debt consolidation. It involves taking out one loan to settle all liabilities and debts, including personal loan debt. Since taking out a loan is what caused you financial problems in the first place, a new loan might not sound so tempting, but there is a sound logic behind debt consolidation.
All loans and debts have time frames within which they must be offset. With a debt consolidation loan, you can clear those liabilities and afterward make monthly payments to pay off this new debt. The idea is to avoid late payments and keep credit ratings on a favorable level.
There are many providers of debt consolidation services, but judging from numerous positive Payoff reviews, this company really stands out. So should you place your trust in it? We've conducted our own rigorous review to answer that question, and here's what we've found out.
LOAN AMOUNTS:
$5,000 - $40,000
Minimum credit score: 640
Check Rate
Fortunly Rating
Fortunly's Rating: Our editorial team determines the rating based on a set of evaluation criteria developed for each product and service category.
MINIMUM CREDIT SCORE:
640
LOAN AMOUNT:
$5,000 - $40,000
Strengths
Large loan amounts available
Flexible payments
Excellent customer service
Payments can be made directly to creditors
No late or prepayment fees
Offers competitive rates compared to other lenders
Weaknesses
Charges an origination fee
Available to limited locations
Loans can only be used to settle credit card debt
Payoff Overview
Payoff reviews its customers' credit card debt and provides credit loans to help them manage their finances better. Financial structuring is Payoff's forte, as the company's financial specialists work to determine what loans are best for you in terms of loan amounts and repayment plans. The company even performs monthly checks on its users.
The service is essential because it helps users eliminate multiple payments on credit cards. With one loan, you can settle all of your debts, and according to your plan, pay monthly installments to Payoff. Instead of multiple creditors, you get just one.
How Does Payoff Work?
Reviews on Payoff show the process to be quite straightforward. The ease of use is one of the pluses associated with the service. Payoff approves your loan, and with that money, you pay off your credit card debts. You are then required to pay back this loan in the preagreed monthly installments. The payments are charged on a fixed interest rate over a specified period.
Payoff Loan Requirements
There are a few conditions you need to tick off the checklist before you can access Payoff lending. Payoff reviews these factors before offering its services:
A minimum credit score of 640; typically referred to as a fair FICO score
A good debt-to-income ratio; that is a DTI of no more than 50%. The lesser the DTI, the more likely you are to get a loan
A good credit history for three or more years
No present credit delinquencies and no failed payments on credit cards greater than 90 days in the last 12 months
Two open and satisfactory trades with no more than one installment loan within the last 12 months
There's a free-of-charge online test on the company's website you can take to determine the type of loan you need.
Loan Application Documents
Payoff debt consolidation reviews the following documents in the course of your loan application:
A valid means of personal identification, such as a driver's license or a passport
Up-to-date proof of personal income, most preferably pay stubs from the last two months leading to the date of your application
Financial documentation, preferably your most recent mortgage statement or statement of account / bank statement (your last monthly bank statement or mortgage statement)
Should there be a need for any more documentation, a Payoff agent will get in touch with you.
Payoff loan reviews point out that whether your loan application is approved or not, you still get access to a member advocate. A member advocate is a person who initiates sales and service activities designed to retain old client relationships and build new relationships with potential clients. They will be in touch to update you on your application's status and find other ways to serve you better. If your loan ends up not being approved, Payoff sends a notice on the reasons for your failed application.
Loan Approval
Payoff reviews loans in three to six business days, so typically, you can get your loan approved in under a week. Now comes the time for payouts. Payoff works with several lenders: Green State Credit Union, Teachers Federal Credit Union, Technology Credit Union, First Tech Federal Credit Union, US Alliance Financial, and Alliant Credit Union. They are all federally insured and will verify and forward your loan funds to your checking account in three to seven business days after approval.
Loan Terms and Additional Fees
Payoff approves loans of $5,000 to $40,000. These loans come at an APR of 5.99% to 24.99%, and attract an origination fee of 0% to 5%, although this is a one-time payment. According to Payoff loans reviews, the fee is deducted before the loan is paid out, so it would be prudent to accommodate this when applying for the loan. On the plus side, after the origination fee, there are no other application or prepayment fees charged to the loan. And when it's time to pay off the loan, there are no late fees charged on late payments.
The only payment is the preagreed monthly installments. The length of time for repayment is also very flexible, spanning from two to five years, which means you can apply for large loans and not worry about the repayment schedule clamping down on you. However, extended repayment periods equal more interest.
Payoff Features
Let's now take a look at Payoff Inc. reviews on the company's features and additional services:
Customer Support
We've already mentioned the member experience advocate in an earlier section; now, let's dive into Payoff's customer support. The company has a dedicated support center with many customer contact channels and hours. You can reach Payoff on Mondays to Fridays from 6 a.m. to 6 p.m. and Saturdays to Sundays from 6 a.m. to 3 p.m. (PST) via telephone or email. Outside of business hours, you can leave a message for the member experience advocates, who will get back to you as soon as possible.
Payoff complaints are usually resolved within the next day of the report. User satisfaction is not taken lightly. Payoff even covers general issues relating to individuals' financial status. The goal is to ensure financial wellness for all who are subscribed to their services and help them achieve all of their financial objectives.
Member Assistance
In the event of job loss, there are options to help manage payments and finances until there is a new source of income. Additionally, the company has programs for those impacted by natural disasters such as Hurricane Laura and California wildfires, as well as COVID-19.
Payoff App
Unfortunately, while a mobile app would've been perfect for managing debt payments and loans, Payoff doesn't have one, and all processes have to be run on the website. On the bright side, the website is designed for easy navigation, with its simple yet effective layout.
Monthly Credit Check
For the whole duration of the loan, Payoff helps users monitor their credit ratings through the monthly FICO score check. This way, you can see how clearing your debts has impacted your credit score and perhaps find out ways to improve it. Or, you know, start feeling motivated.
Payment Flexibility
Payoff doesn't charge interest on late repayments. You can also defer payments or change the date for repayments.
Payoff Reviews on Better Business Bureau
Payoff's BBB rating stands at A+. There is also a composite score of 3.94 out of 5 as of 2018. Most reviews agree that Payoff is the go-to provider for debt consolidation services, especially if you have credit card debt to settle.
Who is Payoff Best For?
While Payoff welcomes all potential clients, its services are best equipped for:
Individuals looking to consolidate their high-interest credit card debt
Individuals with a fair credit score (640 upwards) and at least three years of credit history
People trying to build their credit scores
How does Payoff fare against other companies providing debt consolidation loans? Here is a quick comparison chart reviewing Payoff's features and terms in contrast with other top companies.
How does Payoff compare to other providers?
Payoff
APR:
---
5.99% - 24.99%
Loan Term:
---
2 to 5 years
Marcus by Goldman Sachs
APR:
---
6.99% - 19.99%
Loan Term:
---
3 to 6 years
Best Egg
APR:
---
5.99% - 29.99%
Loan Term:
---
3 to 5 years
Personal Loans
Most Payoff personal-loan reviews from customers agree that Payoff is not a great option for refinancing. However, if your goal is debt consolidation, to eliminate multiple debt payments and replace multiple creditors with just one, the service is an excellent choice.
Numerous customer reviews also cited how helpful the customer service was and how efficient the online process is in setting up accounts and filling out applications. Additionally, the fact that there are no hidden or extra charges is a big plus.
Payoff Review Conclusion
A simple payment structure, excellent customer service, and help in building FICO credit scores are just some of the Payoff's features that attract customers. Payoff's team of financial specialists, research and clinical psychologists, data and neuroscientists doesn't stop at assisting its customers in debt consolidation; it also helps them better their finances. If you need help getting your credit payments on track so you can save your credit scores, Payoff may just be the right choice.
Further Reading
Find the Best Personal Loan for Your Needs
FAQ
Is Payoff a good idea?
Payoff is an excellent choice for people who want to settle high-interest rate credit card debt. Payoff.com reviews show that those who have tried the service are mostly satisfied with the results, especially with eliminating multiple debts. Missed or late payments on credit cards can affect credit scores, but with Payoff, you can avoid that.
Does Payoff hurt your credit?
No, it doesn't. Instead, it helps you build your credit score and avoid events that could indeed cause it to drop.
Is Payoff legit and safe?
Yes, it is. Payoff reports to the three credit bureaus, so while your credit is building, you can be sure your payments are getting to the right destinations.
What credit score do you need for Payoff?
Payoff reviews indicate that the minimum credit score required for your application to be approved is 640.