In-Depth Analysis
SoFi Review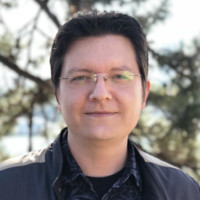 ---
Some or all of the products/services listed on this page are from our affiliate partners from which we receive commissions. This, however, does not influence the evaluations in our reviews. Learn more by reading our
Advertiser Disclosure
.
SoFi – short for Social Finance – is an online lender that can meet your needs whether you're interested in student or personal loans or other financial products.
After thoroughly testing SoFi's features to determine its pros and cons and comparing many SoFi reviews, we came to the conclusion that this company's wide range of services has something for every prospective borrower out there.
Loan Amounts:
$5,000 - $100,000
Minimal Credit Score: 680
Visit Website
Fortunly Rating
Fortunly's Rating: Our editorial team determines the rating based on a set of evaluation criteria developed for each product and service category.
LOAN AMOUNTS:
$5,000 - $100,000
Minimal Credit Score:
680
Strengths
No additional fees
Flexible loan terms
Fully digital features
Free stock and ETF trading
One-on-one customer experience
Mobile app
Weaknesses
High minimum loan amount
No secured loan options
Overview
SoFi was founded in 2011 and has since become one of the largest online lending marketplaces. Its trademarked catchphrase is "Get your money right," and the company will do its best to help you get the funds you need and use them in the most efficient way.
In our research, we came across plenty of reviews of SoFi loans from customers who made use of its versatile funding options. Even though SoFi isn't a bank, its products include lending, banking, credit score monitoring, cryptocurrency, stock, and ETF trading.
How does SoFi compare to other lenders?
SoFi
APR Range:
---
1.87% - 20.69%
Min. Credit Score:
---
680
Lendio
APR Range:
---
4% - 30%
Min. Credit Score:
---
None
Fundbox
APR Range:
---
10.1% - 79.8%
Min. Credit Score:
---
550
Types of Financing Available
Although it is not a traditional financial institution, SoFi does provide loans, refinancing and investing, and banking services through a desktop interface and mobile app.
SoFi's loan types:
Student loans
Personal loans
Small-business loans
Mortgage refinancing
Credit-card consolidation
SoFi Student Loans Reviews
The average student can expect to go $37,000 into debt, so getting the best student loan offer by familiarizing yourself with all of their requirements and benefits is essential. You can get Undergraduate, Graduate, Law & MBA, and Parent loans.
With a parent loan, the parent takes full responsibility for the payments, and any potential mishaps won't affect the student's credit in any way. Cosigning may give the student a lower rate, too. If you are not sure what your rates will be, check out the SoFi student loans reviews for an insight into what awaits you.
You can reduce the student loan's overall cost by getting a rate reduction if you sign-up to make automated payments from your checking or savings account.
In case you don't have enough funds to pay off your student debts, you can apply for a student loan deferment to reduce your loan payments or stop them completely. Another option is to refinance your loan, but you would need to graduate from an approved university and have a job or an offer for a job that would start within the next 90 days.
SoFi student loan refinancing reviews reveal that more than 375,000 customers have used this feature since the company was founded.
SoFi Personal Loans
If you're a borrower with a decent income and a credit score of 680 or more, a SoFi personal loan could be a great option. You would need to be actively employed, starting a job within the next 90 days, or have an alternative source of sufficient income to be eligible for this kind of loan.
A stellar credit history is an advantage, of course, and make sure to read some SoFi personal loan reviews to better acquaint yourself with the lender.
SoFi's personal loans can be used for home improvements, medical procedures, credit-card consolidation, or some other purpose. Becoming a SoFi user also has other advantages we need to acknowledge: In these unpredictable times, you can make use of its Unemployment Protection program if you lose your job through no fault of your own.
If you apply on time and get laid off, SoFi suspends your monthly loan payments for three months. This forbearance can also be extended to 12 months for the whole loan period.
SoFi personal loans reviews can tell you that the company has considerable members-only discounts. They can expect a 0.125% interest rate reduction on one additional SoFi product, so long as it's a different type of loan; the discount applies to both fixed and variable rates.
Members also gain access to career coaching, where a personal coach works with you to make sure that you fulfill your professional goals, as well as offering guidance for writing your resume and learning how to make your own brand.
SoFi customer reviews show that this one-on-one approach makes the customers feel safe and contributes to an altogether better SoFi experience.
Another member perk you would get is something called a Referral Bonus: By encouraging some friends to use SoFi, you can get up to $10,000 in bonuses once they sign up.
Small-Business Loans
These loans are a good match if:
you are trying to build business credit and possibly qualify for some larger loans in the future
you want to upgrade your business with new equipment
you want to scale up your business
you want to hire more employees
Before taking this step, you should define your future goals. SoFi reviews can help you consult previous customers and compare goals to make your decision easier. You should also make sure that you will be able to afford the loan payment, whatever you want it for.
Mortgage Refinancing
SoFi offers multiple options to those struggling with paying off their mortgage. The three common types of refinancing used for this are Refinance, Cash-out Refinance, and Student Loan Cash-out Refinance.
There are also several time frames you can choose between for paying off your mortgage – e.g., 30-year fixed, 20-year fixed, 15-year fixed, and 10-year fixed payments.
Judging from the SoFi mortgage-refinance reviews and the website itself, the thing all these possibilities have in common is that you would have fixed payments and a constant interest rate throughout the whole repayment period. And if you want to see approximately how much those would be before even starting the application process, SoFi's calculator can do that for you. To access it, you would need to make an account on SoFi, but you will not be obligated to use any of its services if they do not suit you.
Sofi Invest
SoFi investing reviews will tell you this feature is a part of the SoFi app, and you can use it to trade stocks, cryptocurrencies, and ETFs. It is designed mostly for beginners, but it operates quickly and gives you a full insight into your account. If you want to stop using it, there are no inactivity or withdrawal fees.
There is no minimum investment amount, either, so you can get started even if you do not have that much to trade with, which is really great for people that are trying out investing for the first time.
The SoFi app reviews your potential income by calculating your initial investment and monthly contribution, too. SoFi automated investing also has no management or administrative fees, and it sometimes offers bonuses to clients, depending on what promotions are currently active.
Only US residents can use the app, and they can talk to a certified financial planner without any additional fees. Arranging a call with one of SoFi's planners means a professional can help you analyze your financial situation and think of options you might not know about to make the best of it.
SoFi Credit-Card Consolidation – Reviews and Benefits
If you are looking for a way to manage your debt more efficiently, you can consider credit card consolidation. This might help you get a lower interest rate or even pay off your debt sooner than expected. Consolidation combines your existing credit card balances with a new loan from another credit card company, so you only have one combined payment to think about, instead of multiple deadlines and interest fees.
This feature works best for customers that wish to borrow large amounts of money under reasonable fees.
Further Reading
Find the optimal financial product for your needs
The Application Process
A serious candidate, prior to applying for a SoFi loan, reviews the company's strengths and weaknesses, as well as their own. For example, there are also some demographic requirements you would need to fulfill, such as being considered an adult by the laws of your state.
Other prerequisites include having a job or some other source of income. In case you have an offer for a job that would start within the next 90 days, that also qualifies you for a SoFi loan. And if you have a credit score of 680 and higher, you should have no trouble getting approved.
Before starting this process, we would advise you to check SoFi's ratings and reviews for yourself to make sure that this is the right company for you.
When applying for a loan with SoFi, you will be asked to provide the following information:
Personal information: full name, address, phone number, email address, Social Security number, passport number, drivers' license number;
Employment information: employer name, employment duration, average monthly income
Come prepared with all the required information, and you shouldn't face any difficulty applying for a loan. The process itself is quick and conducted via SoFi's user-friendly online form.
SoFi, as a company, reviews your information before processing your application, but it doesn't take long for it to get back to you for the next step. Various factors – primarily your credit score, monthly income, and financial history – determine your eligibility for SoFi loans. Once approved, you'll receive a call from a SoFi representative so they can double-check your address. After that, the funds should be in your account within just a few days.
Ratings and Customer Service
As can be expected with a huge number of clients, SoFi's reviews on BBB vary in warmth. Even so, this company receives few complaints, and the ones we did find mostly came from customers who got declined for a loan.
You can reach SoFi's customer service seven days a week through a toll-free number or email. One of SoFi's high-quality representatives will make sure to help you with what you need. If you have specific questions regarding your current status, you can also ask for a specialized one-on-one consultation.
Bottom Line
Whether you're in need of a quick loan for personal use, student debts, or some small business improvements, this company can help you out. When looking for the right SoFi offer, reviews will help you get familiar with the company and its assets so that you can pick the most suitable one.
Considering the fact that they have an online calculator, you can look into various scenarios to make sure that you selected the best one for your needs. As SoFi's motto would say – "Get your money right."
SoFi Q&A
Is SoFi legit?
Although SoFi is not an actual bank, it is a secure financial institution with more than 700,000 members and 7.5 million registered users. According to the reviews of SoFi on the BBB website, complaints mostly refer to the fact that it sometimes takes a long time to get approved for a loan.
Does SoFi hurt your credit score?
If you decide to perform a check when looking into SoFi's rates and terms, don't be afraid - this will not affect your credit score in any way. SoFi will just perform a soft credit check to give you some estimates. However, after you get pre-qualified, the department that deals with SoFi's finance reviews your application in full and does a hard credit pull, which does affect your score.
What credit score do you need for SoFi?
SoFi requires a credit score of 680 or higher. It is also important to emphasize that the minimum loan amount is $5,000, and it can go all the way up to $100,000.
Can you pay off a SoFi loan early?
Yes, you can. However, we would advise you to check your loan agreement to see if it comes with some prepayment penalty or not. SoFi reviews can give you an insight into the experiences of previous customers in this field, too.