In-Depth Analysis
Swyft Filings Review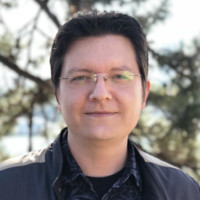 ---
Some or all of the products/services listed on this page are from our affiliate partners from which we receive commissions. This, however, does not influence the evaluations in our reviews. Learn more by reading our
Advertiser Disclosure
.
Specializing in small-business incorporation and management, Swyft Filings reviews and processes its customers' orders in the blink of an eye. If you're hunting for an affordable LLC formation service, fast turnaround times, and reliable customer support, your search may be over.
Price starts at
$49 + state fees
Registered agent: $149/year
FORM AN LLC NOW
Fortunly Rating
Fortunly's Rating: Our editorial team determines the rating based on a set of evaluation criteria developed for each product and service category.
PRICE STARTS AT
$49 + state fees
REGISTERED AGENT
$149/year
EIN REGISTRATION
Included with top two tiers
PROCESSING TIME
Same-day processing
OPERATING AGREEMENT
Included with top two tiers
ANNUAL COMPLIANCE
$99 + state fees
WEB DOMAIN & HOSTING
Included with top tier
Strengths
Cost-effective LLC formation
Fast incorporation
Outstanding customer reviews
User-friendly dashboard
Multiple avenues of customer support
Long list of additional services and features
Useful compliance tool
Renowned company
Weaknesses
Registered agent service comes at extra charge
The application process can be confusing
Swyft Filings Overview
Launched in 2012, Swyft Filings was created with the goal of simplifying and automating the process of business filing while minimizing the costs of company registration.
Thanks to its team of business incorporation experts, Swyft Filings is able to provide top-notch LLC filing services regardless of your business's location and industry. As one of the top business-formation service providers operating nationwide, the company has helped incorporate tens of thousands of small and medium-sized businesses to date.
With pricing plans starting at $49, Swyft Filings offers some of the market's most affordable options for LLC-formation services. To top it off, this provider makes bearing the costs much easier by letting you pay for its services in two installments.
If you need help handling the paperwork surrounding LLC formation, we suggest you check out Swyft Filings' incorporation service.
How does Swyft Filings compare to other LLC services?
Swyft Filings
Starting price:
---
$49 + state fees
Reg. agent included:
---
$149/year
MyCompanyWorks
Starting price:
---
$79 + state fees
Reg. agent included:
---
Depends on the plan
Incfile
Starting price:
---
$0 + State Fees
Reg. agent included:
---
Included in all packages
Swyft Filings Pricing Plans
If you turn to Swyft Filings for LLC-formation services, you'll be given a choice of three pricing plans: Basic, Standard, and Premium. While each package has its own price tag and feature set, you can customize all three by opting out of third-party services and adding features from the à la carte menu. None of the plans include registered agent service, but you can add it for $149 per year.
Basic LLC Package
Priced at $49 plus state filing fees, Swyft Filings' Basic plan comes with LLC formation essentials along with a few additional features. This plan is best suited for entrepreneurs on a budget who just want to get started by incorporating their businesses.
Here's a full list of services offered with the Basic LLC plan:
Name availability verification: Before submitting your paperwork to the state, Swyft Filing verifies the availability of your desired business name. If your chosen name turns out to be unavailable, the company will get back to you with a list of alternatives.
Articles of organization: Swyft Filings' agents prepare and submit all the paperwork required to officially incorporate your new LLC. As soon as your state's secretary of state approves your registration documents, your articles of organization will be issued and delivered to you.
Statement of LLC organizer: Signed by the organizer, this document identifies the initial members of an LLC. Swyft Filings provides a custom organizer statement with all of its packages.
Online access to incorporation documents: As a Swyft Filings customer, not only will you be able to keep track of your order in real-time, but you will also be able to access and download your incorporation documents anytime.
Lifetime customer support: Should you have questions or need assistance, Swyft Filings' professional support agents will be there to help you. Swyft Filings' customer service channels include phone, email, and live chat. We appreciate that the support team is available to its client throughout the whole life cycle of their businesses.
Business tax consultation: Offered as an optional third-party service, this 30-minute webinar outlines important information on business taxes. If you take the consultation, you'll learn about commonly missed deductions, how to pay yourself correctly, how to use business bank accounts, and how to stay in compliance with tax requirements imposed by the IRS.
ComplianceGuard company alerts: As a Swyft Filings customer, you get access to the company compliance feature, which is designed to help you keep track of important filing deadlines and notify you ahead of due dates.
Domain name: The company pays to register a web domain for new customers and provides information on how to set up your business's email and website.
Standard LLC Package
Swyft Filings' mid-tier plan is priced at $149 plus state filing fees. If you decide to step up to the Standard plan, you'll get quite a few business launch essentials. In addition to everything included in the Basic plan, this package comes with the following features:
Federal Tax ID (EIN): An Employer Identification Number is a nine-digit code assigned to your company by the IRS to identify your company the same way your Social Security number identifies you. Should you want to open a business bank account or hire an employee, you won't be able to do it without an EIN. If you'd like to save some valuable time during the process of business registration, we suggest you let Swyft Filings prepare and file your EIN application with the IRS.
LLC operating agreement: Used to outline LLC owners' financial rights and managerial roles, this type of document also helps protect business owners from being personally liable for the company's actions. The operating agreement offered by Swyft Filings comes with the most commonly used provisions and the option to customize the form according to your LLC's specific needs.
LLC banking resolution: Banks often require this document, so Swyft Filings makes sure to provide a customized banking resolution in line with your company's information.
Organizational minutes: This Swyft feature helps you prepare for the organizational meeting, the first meeting that should take place after your LLC is formed. While you're not required by law to hold the organizational meeting or to take minutes, this document can be very helpful if you want to take this step.
Premium LLC Package
Priced at $299 plus state filing fees, the Swyft Filings Premium plan adds a few useful features along with everything from the previous two plans. The top-tier option might be a good choice if you want to give the company's website builder a chance or if you'd like quick access to your incorporation documents after filing.
Here's a short overview of additional products and services that come with the Premium package:
Prompt delivery of state documents: As a part of its top-tier LLC-filing service, Swyft Filings offers immediate electronic delivery of your documents. As soon as the incorporation process is complete, you'll be able to download the documentation using your Swyft Filings account.
Digital LLC Kit: Essentially a digital version of a classic corporate kit, this feature includes 20 customized stock certificates to distribute among your LLC's owners, a digital seal with your company's name, and a ledger to help you document ownership transfers.
Business website and web hosting: This is a third-party feature provided by an unnamed website builder service. Through this Swyft Filings partnership, you get a simple business website created from one of the provider's existing templates and three months of web hosting. You'll have to take care of hosting charges after the promotional period expires.
Further Reading
Find the Optimal Solution for Your Business Needs
Customer Service
Reviews on Swyft Filings often mention the company's polite and knowledgeable customer-service agents. To get in touch with the support team, you can email them, give them a call, or send a message via live chat. The agents are available Monday through Friday from 9 a.m. to 6 p.m. Central time.
We tested all three customer care channels and were quite happy with the service. Support agents took the time to educate us on the services we inquired about and were quick to resolve the issue we reported. In all three cases, we didn't have to wait more than a few hours for the response.
In addition to excellent customer service, Swyft Filings also provides a solid library of educational resources online. From general business tips to LLC-specific advice, the company's website is packed with useful information.
Ease of Use
Application Process
Applying for Swyft Filings LLC service seems simple until you actually start the process.
The instructions are fairly easy to follow. You begin by choosing the entity type and state of formation, and proceed by specifying the service plan and optional features you want.
From there, you'll be asked to provide some information about yourself and your business. Although the application page suggests that the process consists of only five steps, you'll need to go through at least 12 pages and several upsells from Swyft marketing before completing the order. Provided that you have all the information you're required to submit, the whole process shouldn't take more than 30 minutes.
It's important to mention that while you can add the Swyft Filings registered agent service to your order, the application process isn't completely straightforward about it. You won't be able to see this option until you've submitted all the required information.
User Dashboard
After you've completed your order, you'll get access to Swyft Filings' user dashboard. By displaying information on your filing status, compliance alerts, and deadline notices in a user-friendly format, this tool helps you organize your work and keep your business compliant. This is one of Swyft Filings' best features as far as user experience goes.
Incorporation Time
In most cases, Swyft Filings reviews clients' applications and provides same-day or next-day processing. However, you should keep in mind that this only ensures that the company won't take more than a day or two to submit your paperwork to the state. Swyft can't guarantee how long it will take the state to process your paperwork.
Depending on the expediting options offered by your state, Swyft Filings provides standard, express, and rush filing times, the latter two in return for an additional fee. No matter which LLC business filing speed you decide on, you'll be given an estimated timeline for all three options. Overall, Swyft Filings lives up to its name and provides a quick LLC-formation service.
To give you an example of the company's competitive turnaround times, let's say you're forming an LLC in Delaware. With standard processing time, you'll have to wait between 10 and 15 days. Swyft's express option guarantees that you'll get your LLC documents in three business days, while rush service comes with single-day turnaround.
Additional Services and Features
Swyft Filings offers a number of additional features for businesses of all types. Here's a list of some of the most popular services used by LLC owners:
Registered Agent Service
The primary role of a registered agent is to receive and forward any formal correspondence between your business and government agencies. In other words, it ensures your company remains compliant while helping you maintain your privacy. Offered in all 50 states, Swyft Filings' registered agent service is priced at $149 a year.
Annual Report Filing
To confirm the continued existence of your business, most states require the filing of an annual report. The format can vary from state to state, but the reports usually include business and ownership information, capitalization tables, and sales or revenue data. Instead of spending hours figuring out how to file an annual report properly, you can let Swyft Filings handle it for $99.
Amendments
While making an amendment to your filing such as changing your LLC's name can feel like a big deal, the process doesn't have to be complicated. Swyft Filings LLC services include amendments and name change service for $99.
LLC Dissolution
No matter what reason has made you close your business, it's vital to take all the required steps to ensure that your company's affairs are in order so you can move on. Swyft Filings charges $149 plus state fees for LLC dissolution services.
Business Licenses and Permits
When registering a business, sometimes incorporation isn't enough. Before you can start operating legally, you may need to obtain multiple business licenses and permits. For a fee of $99, not only will Swyft Filings help you figure out which licenses you need but the company will also prepare and file applications for each one.
Money-Back Guarantee
This isn't an additional feature, but rather a type of protection that comes with all services provided by this company. In our opinion, Swyft Filings' refund policy is one of the best in industry. Thanks to the 100% satisfaction guarantee, you get peace of mind in knowing that your money can be refunded for any valid reason and at any time without a cancellation fee.
The Bottom Line
If the combination of low prices, solid features, quick turnaround, and a 100% money-back guarantee sums up everything you've been looking for in an LLC service, you should definitely consider Swyft Filings. Starting at $49, this company offers some of the industry's most affordable limited liability company formation services.
To top it off, many Swyft Filings reviews suggest that this provider has one of the industry's best customer support teams.
One of the company's few drawbacks is that its LLC formation plans lack a registered agent service. Given that most of its competitors offer this feature at no extra charge with their LLC services, Swyft Filings' $149 annual fee seems pretty hefty.
Swyft Filings Q & A
Is Swyft Filings legit?
Yes, it is. Launched in 2012, Swyft Filings has helped form tens of thousands of business entities. According to Swyft Filings reviews on the BBB website, this provider's services make registering and running an LLC accessible to everyone.
Will Swyft Filings sell or share my information with third parties?
To provide services such as tax consultation, a business website, and web hosting, Swyft Filings has partnered with third-party entities. These agencies will get your information only if you decide to use their services. If the fact that Swyft Filings' website doesn't provide the names of these companies concerns you, we suggest you simply opt out of these additional features.
How quickly does Swyft Filings process LLC formations?
Swyft Filings' LLC setup speed is faster than the industry average. While exact incorporation times can vary depending on state requirements, the processing on Swyft Filings' end never takes longer than a day or two. Also, in accordance with the expediting options offered by your state, Swyft Filings provides standard, express, and rush filing times.
How do I cancel Swyft?
This LLC service provider offers one of the market's best refund policies. If the service you've received doesn't live up to your expectations, all you have to do is reach out to the company's agents. After receiving your refund request, Swyft Filings reviews your complaint and refunds 100% of their fees with no additional charges.