In-Depth Analysis
TD Ameritrade Review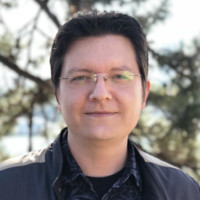 ---
Some or all of the products/services listed on this page are from our affiliate partners from which we receive commissions. This, however, does not influence the evaluations in our reviews. Learn more by reading our
Advertiser Disclosure
.
With its abundant selection of investment choices ranging from stocks, ETFs, and mutual funds to forex trading and more, TD Ameritrade is rightfully considered one of the foremost investment brokers in the digital world.
We're not talking about a simple platform you visit to buy stocks online. All kinds of accounts are available here, accommodating your specific financial goals. With TD Ameritrade, you'll get your hands on various investment options alongside an excellent ROI ratio.
Expert advice and educational resources are all there as well, helping you reach these goals. Online TD Ameritrade reviews confirm the company's competence in the field and keep the broker's ratings consistently high.
Deposit Minimum:
$2,000
Broker-assisted trades: $25.00
Visit Website
Fortunly Rating
Fortunly's Rating: Our editorial team determines the rating based on a set of evaluation criteria developed for each product and service category.
Broker-assisted trades:
$25.00
Withdrawal times:
2 business days
Account Management Fee:
$0
Futures/Forex trading:
$2.25 per contract; OTC, unlisted online stock trades: $6.95
BBB Rating:
B (not yet accredited)
Strengths
Wide array of investment products and accounts
Zero-commission policy
Top-rated digital tools
Knowledgeable support
Beginner-friendly investment systems
Weaknesses
Digital tools may be confusing for some beginners
Company Overview
As one of the most well-known stock brokers online, TD Ameritrade receives excellent feedback across the board, from professional online critics right down to TD Ameritrade employee reviews.
Formerly known as just Ameritrade, the company has been around since 1971. In 2006, it acquired a rival company, TD Waterhouse, owned by the Toronto-Dominion Bank. Last year, the Charles Schwab Corporation bought the company, while the bank retained 13% of ownership rights.
These key changes in management gave wings to the company. Combining different investment products with a seamless electronic system, the platform now offers many modern trading options for account holders of all levels. The expertise is backed up by years of experience and extends all the way to the education and support teams.
TD Ameritrade reviews thus remain consistently good, and the recent online awards and accolades are just another proof of the establishment's hard-earned achievements in the industry.
Top Features
The company's main strengths go head-to-head with those of other industry leaders, equipping you with everything you need to conquer the trading world:
Investment products – The most popular and profitable investment choices are integrated here: stocks, options, ETFs, futures, and different cash solutions, all helping you boost your trading activities with ease.
Digital services and platforms – TD Ameritrade brokerage tools and platforms such as thinkorswim Mobile App and TD Ameritrade Mobile App let you keep an eye on your investments and market trends wherever you are.
Zero commission fees – No TD Ameritrade commission fees apply for the online stock, options, and ETF trades, regardless of the recurrence or your account balance.
Data analysis, financial advice, and investment guidance – Top-shelf support and advisory services help you manage your funds and reach optimal financial solutions.
Investor education – Designed by a team of experts, additional educational tools are intended for both experienced traders seeking to expand their knowledge base and those new to the game.
Features for Improved Trading Performance
In this review, TD Ameritrade proves that time is of the essence and delivers features that give its traders an extra edge.
Its 24/5 trading system enables extended schedules – 24 hours a day, five days a week. The overnight trading possibility means unlocking more international markets and opportunities.
Moreover, TD Ameritrade's order execution technology employs advanced routing, crucial for securing the best prices. Executed market orders receive 96.9% better prices than the National Best Bid and Offer (NBBO), with net price improvement per order currently at $1.78 per 100 shares.
Investment Products
TD Ameritrade's vast selection of trading choices deserves a special mention, so let's take a closer look at the main products and some of their most useful attributes:
Stocks – TD Ameritrade stock order is routed through a dedicated system to receive the best price and timing.
Options – Comprehensive thinkorswim cross-device platforms help strategize your options trading. You can follow live broadcasts or the latest stock market analysis.
ETFs – These securities come from TD Ameritrade's top providers and are curated by Morningstar, a billion-dollar financial services company leading in investment management and research.
Mutual Funds – NTF mutual funds are added to the bunch, ensuring that your trading costs remain low.
Futures – Hundreds of charts give you insight into futures market trends and price changes.
Forex – TD Ameritrade Forex reviews recommend the company's thinkorswim services as an efficient way for monitoring foreign currencies.
Managed Portfolios – TD Ameritrade's team will help you choose the right portfolio, whether it be low-cost automated or fully tailored to your specific needs.
Cash Solutions – The cash management service include:
☑ A single account for all activities
☑ No monthly maintenance or ATM fees
☑ Interest-earning balance
☑ Unlimited check writing
☑ Free online bill payments
☑ FDIC-protected IDAs
Bonds & Fixed Income – The Bond Wizard tool helps find fixed-income investments like bonds or CDs.
Annuities – High-ranking insurance carriers provide both fixed and variable annuities.
The company also makes room for IPOs, dividend reinvestment, margin trading, and a collateral lending program, ensuring that TD Ameritrade ratings and customer satisfaction remain high.
Types of Accounts
In addition to numerous investment choices, TD Ameritrade's users can cherry-pick from its diverse selection of account types:
Standard
This flexible basic account incorporates the following categories:
Individual
Joint Tenants with Rights of Survivorship
Tenants in Common
Tenants by the Entireties
Community Property
Guardianship or Conservatorship
Retirement
Businesses, employees, and others can find the right pension plan here, such as:
Roth IRA
SEP IRA
Rollover IRA
SIMPLE IRA
Solo 401k
etc.
These accounts are very popular, with TD Ameritrade Roth IRA reviews all commending the no-fuss setup process.
Education
Primarily aimed at students, these accounts are used for college savings and educational expenses, but also include options for minors:
529 Plans
Coverdell Education Savings Accounts
UGMA/UTMA Custodial Accounts
Specialty
Ranging from traditional trusts to specific small-business plans, these accounts are suited for both your personal and professional needs:
Trust
Limited Partnership
Partnership
Limited Liability
Investment Club
Sole Proprietorship
Corporate (profit or non-profit)
Non-Incorporated
Small Business Plans
Charitable
Managed Portfolios
The following goal-oriented accounts are accompanied by continuous monitoring and investment guidance:
Essential Portfolios
Selective Portfolios
Personalized Portfolios
Prices and Fees
Reviews of TD Ameritrade brokerage system praise the platform's zero-commission policy for online trading activities. That said, do note that this applies only to US exchange-listed stocks, ETFs, and options trades. To illustrate, for over-the-counter (OTC) online stock trades, i.e. those not listed, you'll incur a $6.95 fee.
On the bright side, no TD Ameritrade inactivity fee is imposed, nor will the company charge you for account maintenance, regardless of the type. Furthermore, no trade minimums or platform and data fees apply, and TD Ameritrade checking reviews mention that the online reorders of 100 checks are free of charge as well.
Naturally, there are still some services for which you'll need to pay, especially if you have additional requests. TD Ameritrade fees for options, for example, are $0.65 per contract, but you'll need to throw in an extra $25.00 if you opt for broker-assisted trades. Futures and forex activities are charged $2.25 per contract in addition to regulatory and exchange fees. When it comes to bonds or CDs, the amount charged will depend on the net yield.
Mobile Platforms and Features
Our TD Ameritrade app review proved to be as stellar as the rest of TD Ameritrade's services.
To maintain high industry standards, the featured tools are all designed and backed by experts in the field. The thinkorswim mobile, desktop, and web platforms encompass a full-featured dashboard for your charting, data, and up-to-date news, with no thinkorswim fees to worry about. You can engage in overnight stock trading, monitor options statistics, or further your investment skills by consulting the company's educational resources.
In addition to the thinkorswim cross-device trading platforms, TD Ameritrade Mobile App is there to help track your investment activities, manage price alerts and charts, or stay updated with the latest analyst reports.
Other TD Ameritrade platform reviews confirm the apps' good streaming and research capabilities, although some users have trouble with locating tools, as well as with switching between the systems to access the entire selection.
Education, Support, and Practice Tools
If you are not sure how or where to invest your funds, you can always lean on TD Ameritrade's dedicated support and development sectors. With advisors, interactive educational courses, articles, and videos for various levels of expertise, you won't need to look elsewhere for financial tips and tricks.
Speaking of different trading proficiency levels, many TD Ameritrade reviews, ratings, and online recommendations applaud the platform's adaptability to investors with little or no trading experience. If you are thinking about entering the trading world, this would be the place to start.
Another useful tool for beginners is the company's virtual trading simulator. Once you open a TD Ameritrade account, you'll also be registered for the paperMoney practice account and start learning the (trading) ropes without risking any real funds. The account's virtual money balance is $100,000, which you can access through the thinkorswim platform.
Finally, TD Ameritrade and thinkorswim reviews may have not mentioned Trade Desk, so we'll do the honors. This specialized support team of seasoned floor traders brings to the table invaluable help and advice on almost all aspects of the industry. The consultants are at hand around the clock to back you up and answer your queries.
Research Partners
The TD Ameritrade's third-party research partners equip you with high-quality data, reports, and market analysis, helping you make the right decision at the right time. Among industry leaders at your disposal, the names such as Morningstar, Dow Jones, and Thomson Reuters pop out.
The varied investment research tools include:
Market Edge
ETF Market Center
Stocks Overview
Stocks Charts
Screeners
Premier List
CD Center
Bond Wizard
Market Java
How does TD Ameritrade compare with other leading online brokers in the industry?
TD Ameritrade
Account Minimum:
---
$0
Broker-Assisted trades fee:
---
$25.00
Interactive Brokers
Account minimum:
---
$0
Broker-Assisted Trades Fee:
---
$30
E-Trade
Account Minimum:
---
$0
Broker-Assisted Fee:
---
$20-$25
TD Ameritrade Customer Reviews and General Feedback
Most online ratings are excellent, with an average of 4.5 out of 5 stars. Published on reputable business and finance review sites, these reviews come from experienced professional traders. The most common positive comments among TD Ameritrade's users focus on traits such as the versatility of the platforms and accompanying tools.
4.5 stars and above:
Investopedia
StockBrokers.com
NerdWallet
Bankrate
Investor Junkie
Business Insider
ForexBrokers.com
Those interested in joining the company will be glad to know that TD Ameritrade institutional reviews are also highly rated, with Glassdoor giving 4.1 stars to this establishment.
Of course, you'll also run into negative reviews that affect the overall ratings. Most of the posted complaints come from account holders experiencing technical or navigational issues, while others seem to be made by unsatisfied former employees. ConsumerAffairs appoints 3.7 stars to this online broker, while Trustpilot and Yelp bring the ratings further down, with only 2.5 stars out of five.
In short, these ratings vary greatly depending on the source. For example, different TD Ameritrade mutual funds reviews praise its extensive array of transaction-free mutual funds, while those found on Yelp uncover the issues such as conflicts at work, lost investments, or difficulties with the website's features. Unfortunately, the overwhelmingly negative reviews on Trustpilot don't fall far from the Yelp tree, either.
In the sea of all kinds of online sources, it's hard to make comparisons. Still, we've concluded that the majority of reviewers favor and choose to stick with TD Ameritrade. One of the things that seem to keep them around is the platform's exhaustive consultancy sector. TD Ameritrade customer service reviews are therefore primarily positive, bringing services such as financial advisory to the foreground. The company also holds a perfect score and the 'Best Broker for Stock Trading Platform and Research' title on NerdWallet.
Further Reading
Explore the Best Investment Platforms on the Market
Overall Impression
While getting acquainted with all the different features can seem a bit confusing at first, we've found that even the users with no previous trading experience get around the platform quite well. With a little help from TD Ameritrade's expert staff and sources, you'll be trading your securities confidently and wisely in no time.
Apart from more than enough tools and professional support to help navigate this complex trading system, you'll be greeted with zero-commission fees and countless investment opportunities.
Strengths: Variety and Accessibility
The platform's broad-spectrum digital tools and services complement the wide range of advanced trading options – a match made in heaven. On top of that, no hidden fees will lurk around every corner, waiting to drain your account.
You can follow up on your investments from virtually anywhere. For on-the-go trading or market monitoring, just download the TD Ameritrade or thinkorswim software from your phone's app store and you're ready to go.
FAQ
Is TD Ameritrade good for beginners?
TD Ameritrade is a good place to start your trading journey. Every step of the way, you'll have different sources to assist you in navigating through your investment decisions, as well as professional guidance, should you need it. This includes not only traditional customer support services but a dedicated team of experienced floor traders as well. The site's library collection is also always available, offering free content for all levels of trading experience. Another major plus that many TD Ameritrade reviews put a spotlight on is the broker's paperMoney simulator that gives you risk-free virtual money to test your trading skills.
Can you make money with TD Ameritrade?
You can profit from your trading activities with Ameritrade. Various factors need to be considered in the process, though. The good thing about this company is that TD Ameritrade rates and fees remain competitive, helping you maximize your investments. The platform also provides a multitude of tools completely free of charge to help investors on all levels. With that in mind, it's safe to say you stand to benefit from this online broker's services. TD Ameritrade reviews regarding this topic stay favorable as well, with most users agreeing it's a good time to invest in TD Ameritrade products.
How much money do you need to open a TD Ameritrade account?
Although officially there are no minimum requirements for opening an account at TD Ameritrade, the first deposit needs to be at least $2,000.
Is there a monthly fee for TD Ameritrade's services?
There are no fees, monthly or otherwise, for account maintenance or inactivity. Several other services are also free of charge, such as ATM withdrawals. Feel free to check the dedicated section of our TD Ameritrade review for more information on the company's pricing list.