The Best Accounting Software Choices for 2021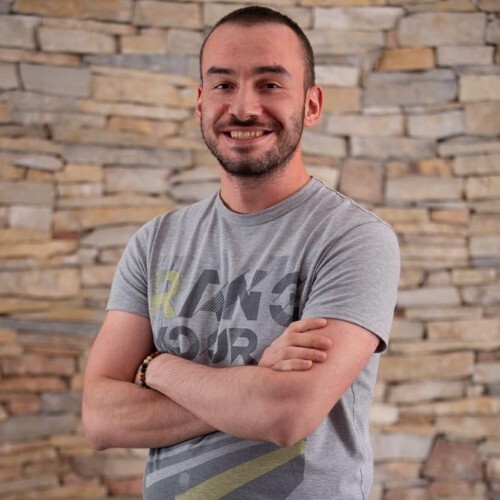 ---
If you're a business owner, you have no choice but to get serious about keeping track of your income and expenses. Accurate financial data doesn't only save you time and trouble when tax season comes; it also helps you get a sense of the state and progress of your business at all times.
Money management may seem daunting and complicated, but the good news is you don't have to be an accounting expert to keep your finances in order. The only thing you need is the best accounting software. You're looking for a program that's easy to use, has all the features that will make the financial aspect of your life easier, and doesn't come with a hefty price tag. We're here to help.
Top Accounting Software Options
QuickBooks
•

Numerous accounting features

•

Desktop- and cloud-based software

•

Scalable pricing
Xero
•

Unlimited users

•

700+ business integrations

•

Suited for large businesses
Wave
•

Free of charge

•

Cloud-based software

•

Great support materials
Zoho Books
•

Competitive pricing packages

•

Simple and easy-to-use software

•

Outstanding customer support
FreshBooks
•

Top-notch customer service

•

Multitude of business integrations

•

Easy to use
Kashoo
•

Great customer support

•

Unlimited users

•

Easy to use
Patriot Software
•

Easy-to-use solution

•

Invoice an unlimited number of customers

•

Unlimited users with permissions
FinancePal
•

Additional business services on offer

•

Free mobile app

•

Third-party integrations
Sage Business Cloud Accounting
•

Great user interface

•

Numerous integrations

•

Good value for the money
Accounting Software Reviews
How do We Determine the Best Accounting Software?
Before you make a purchasing decision, it's important to establish a set of relevant criteria and make sure that a certain product meets all the requirements of your business. The accounting software market is very competitive nowadays, so to help you make the smartest choice, we've determined the most important aspects to take into account when choosing the best money management software. Here's how we identify and evaluate our top accounting picks.
Pricing and packages
We can all agree that keeping expenses down is a high priority for most businesses, so weighing cost against functionality is of the utmost importance. Let's say you've just started running your own business and you need the best accounting software for startups, but you're on a tight budget. You're in luck because this review is about to open your eyes to a number of affordable options in the accounting software market.
Most accounting software providers offer their services on a monthly or yearly subscription basis. Pricing plans and packages are usually tiered to match the requirements of different types and sizes of business. By default, free and lower-priced plans come with a limited set of features, while more complex functionalities have a higher price tag.
Features and benefits
No free accounting software, online or on-premises, will do you any good if it isn't equipped with all the features your business requires. There's nothing worse than realizing you need to turn to another provider because your software of choice doesn't suit all your needs. Functionality is just as important as cost, so these two factors need to be evaluated side-by-side.
A decent accounting software solution should provide all the basic services such as invoices, estimates, expense tracking, bank reconciliation, reports, and managing contacts and items. Higher-level plans usually come with a number of benefits and add-ons, such as budgeting, payroll, tax support, and ample integrations.
User experience
For most people, the best business accounting software solution is one that doesn't come with a steep learning curve. If you're a newbie in the accounting world, make sure you choose software that doesn't use accounting jargon, uses a simple interface, and offers multiple channels of customer support. And even if you're a pro, you'd still be better off with neatly-designed business software that can be navigated easily.
Nowadays, most accounting choices are offered as cloud-based or online, which means there are no installation requirements. However, any accounting software provider worth its salt needs to give its customers a smartphone-compatible option, too.
Customer service
Customer care departments are a vital part of any online company that offers its services to a large number of customers. For some people, poor customer support is a deal-breaker. As for accounting software, any decent provider should offer support via a range of different channels. These usually include phone, email, live chat, contact forms, social media, blogs, help centers, and other knowledge bases.
Quick Breakdown
The 9 Best Small Business Accounting Software Options:
FAQ
What is the most widely used accounting software?
QuickBooks by Intuit is one of the most popular choices in the accounting market. Other commonly used options are FreshBooks, Xero, Zoho Books, Kashoo, FinancePal, Patriot Software, and Wave.
What is the best accounting software for small business?
If you're a small business owner in need of affordable accounting software with a robust set of features, you should consider cloud-based small business accountant options offered by Xero, QuickBooks, FreshBooks, Wave, Zoho Books, FinancePal, Patriot Software, and Kashoo.
Is there a free accounting software?
Although even the best free accounting software options will never be as robust as the ones that charge fees for their services, there still are a few good choices to consider. One of the most popular free cloud-based accounting solutions is Wave. This provider offers the best accounting software for small business owners in need of a solid set of basic features and unlimited users, items, and projects.
What are the benefits of using accounting software?
The biggest advantage of using the right accounting software is that it can save you lots of time and money. Accounting tools can do wonders for the overall efficiency of your business by automating tasks, managing your cash flow, and minimizing all kinds of errors.
How do I choose the best accounting software for my business?
The right accounting option for your business will be the one that ticks all the boxes on your list of requirements. When shopping for an accounting solution, make sure to evaluate the price of the product, the features and functionalities it offers, whether it's easy to use, and what kind of customer service it provides.