Best Crowdfunding Sites in 2021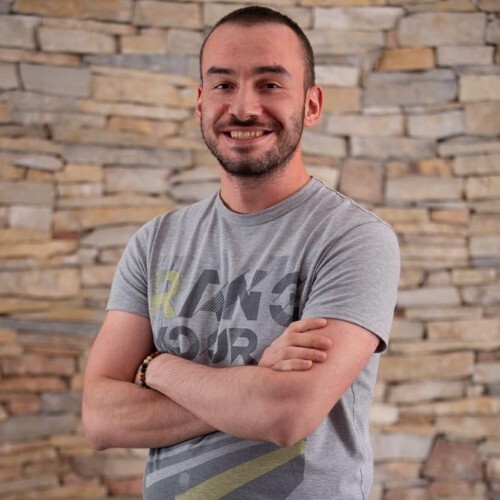 ---
There's no better place to find investors for your upcoming project than the internet. There are thousands of people out there who would be willing to participate in your campaign and get some exclusive (or symbolic) rewards in return.
All you need to do is make the first move and set it all up. To help you break the ice, we've come up with a list of the best crowdfunding sites on the market. These platforms are easy to use, offer plenty of features, and won't drill a massive hole in your pocket. Here are our top picks for you.
6 Best Crowdfunding Sites
Kickstarter
•

Excellent marketing potential

•

Suitable for creative projects

•

All-or-nothing goals
Indiegogo
•

Support for more than 200 countries and territories

•

Fixed and flexible goals

•

Post-goal donations
Krowdster
•

Database of proven backers

•

Detailed analytics

•

Pre-launch setup
GoGetFunding
•

Ongoing or deadline-based campaign

•

Fixed or flexible goals

•

Personal and business ventures
Kickbooster
•

Pre-launch landing page creation

•

Referral marketing program

•

Pledge manager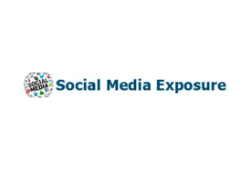 CrowdFunding Exposure
•

Good Facebook and Twitter reach

•

Guaranteed Google placement

•

Press release services
Our Methodology for Evaluating Crowdfunding Sites
To help you find the right website to raise money for projects we've created a set of criteria that would filter out all the bad and mediocre crowdfunding platforms. That way you get only the best platforms that are worth your time, money, and effort. Here are some of the most important factors we took into consideration.
Ease of Use
People in search of the best crowdfunding platform aren't usually high-profile marketing experts or miraculous copywriters with exceptional attention-grabbing skills. These are just normal people who want to present their projects in the best light possible.
That's why it's important for the website to acknowledge this and offer a simple, user-friendly experience. We assess how quick and easy it'll be for you to create your campaign and start earning some money.
Features
At this point we get into the specifics. What kind of goals does the platform offer? How does the rewards system work? Does the platform specialize in certain areas or is it open to different projects?
Is there fraud protection of some sort? We dive in deep and compare crowdfunding sites to make sure you get the best deal for your money.
Promotion
Now that you've set everything up, added videos and rewards, and described your project, it's time to turn your attention to the marketing side of things. How easy is it to promote your work?
Is the platform inherently a fertile land for organic marketing? Some companies use their reputation to ensure increased visibility, while others rely on tools. We sum it all up and turn the results into numbers for the final score.
Support
One thing that almost all of the best fundraising sites have in common is outstanding customer support. That's why this is also one of the most important elements in our crowdfunding reviews.
You'll want a good, knowledgeable team by your side to help out with the details and any problems that might come to the surface. There's nothing worse than a company that will leave you hanging at the first sign of trouble.
Fees
The final element on our list is often the first item that many users consider - the fees. How much you will pay for the crowdfunding services depends on the type of website you're using. The industry standard for the best crowdfunding websites is around 5% from the gathered amount along with payment processing.
Of course, marketing-based sites will cost a bit more but offer you an array of options to ensure you get noticed. We'll tell you all you need to know about the prices so you'll know what to expect right away.
Quick Breakdown
The 6 Best Crowdfunding Sites in 2021:
Crowdfunding Websites - Detailed Reviews
Fortunly's Guide to Different Types of Crowdfunding
What is crowdfunding? In the online context, it's a method of raising funds for your project with the help of other people on the internet. Sounds simple enough, right? Well, it's actually a bit more complicated than that. There are several types of crowdsourcing that vary according to the nature of the project, the reward system, and the goals. Let's shed some light on the issue.
There are dozens of different crowdfunding websites out there. Some of them specialize in certain projects, so you can narrow down your search. For example you can look for the best crowdfunding sites for charity, platforms that are most suitable for business startups, or those that are perfect for creative work.
If you're thinking of launching your own campaign, take a few minutes to see if you can find the crowfdunding platforms that are more suitable for your type of project. For example, MightyCause is an exceptional platform focused on charity, while iFundWomen aims to help out female-led startups.
Depending on what kind of project you're setting up, you can offer various incentives to your supporters. If you need help settling a debt, you can organize it to work essentially like a credit union, receiving repayable loans from the community or friends and family. The best equity crowdfunding sites, for instance, will offer backers a share in the company or a slice of the profits in exchange for their investment.
The most common practice for creative campaigns, though, is the reward system, where supporters get special prizes and exclusive content as a thank you.
Another thing to keep in mind is the crowdfunding goal. Various websites might offer you different options, but it usually comes down to two choices - fixed or flexible goals. With fixed goals, you set a funding goal and you only get the funds if you reach it. This "all or nothing" concept can be stressful but is more appropriate for projects that need specific amounts.
However, the top crowdfunding sites will often brag about their flexible goals, allowing you to collect as much as you've earned without limitations. Of course, the problem here is that you might not be able to deliver on all your promises with a smaller budget. In any case, it's something that you should consider from the very start.
FAQ
Which is the best crowdfunding site?
While the answer might depend on the type of project you're working on, you can't go wrong with popular platforms like Kickstarter and Indiegogo. Kickstarter is often dubbed the best crowdfunding site because it can provide you with a lot of exposure completely free. Investors, reporters, and curious individuals regularly search the platform for fun, new, exciting projects. On the other hand, Indiegogo lets you choose between fixed and flexible funding options, both of which have their unique benefits.
Which crowdfunding site has the lowest fees?
Despite the fact that the platform still charges for payment processing, GoFundMe fees for the actual service are 0% in most countries. Kickstarter and Indiegogo both take 5% of the total amount plus processing fees, while GoGetFunding offers a slightly better deal at 4%. Snowball can also be found on the list of crowdfunding sites with no setup fees, but you only get a single donation with very limited features.
What percentage do crowdfunding sites take?
The answer depends mainly on the business plan of the company. Most reputable fundraising websites offer a fixed amount of about 5% along with payment processing fees at another 3% per donation. Some of the best crowdfunding platforms won't charge you the fixed part, or may offer special deals for microdonations (payments that are below a specific threshold). Before you decide whether the best crowdfunding sites are worth your time and money, make sure you understand exactly what you're getting. Paying a bit more to get extra exposure on a high-profile website might be a solid investment.