The Best Debt Settlement Companies in 2021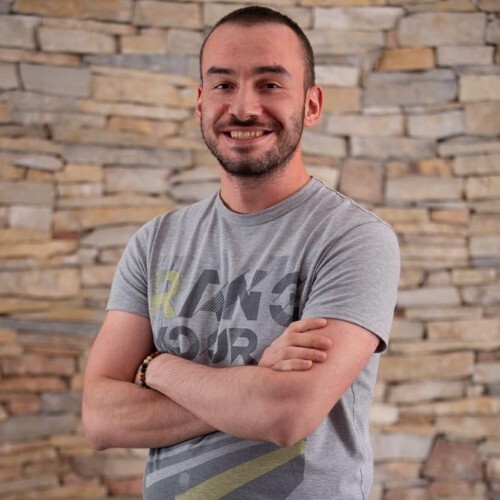 ---
Benjamin Franklin famously said he would rather go to bed supperless than rise from it in debt. But for many people, being debt-free is nothing more than wishful thinking. In fact, Americans are more in debt now than they've ever been, which in turn has created large industries that help people relieve, reduce, and eliminate unmanageable debt.
To put it in perspective, debt settlement companies in the US are now serving hundreds of thousands of customers and saving them billions of dollars in the process.
That's not to say that all these firms that are popping up are legitimate. As is the case with all businesses that deal with money, the potential for fraud in this industry is extremely high. At Fortunly, we believe it's time to shine some light not just on the potential scams, but also on companies that can legitimately help debtors out with their problems.
The result is this comprehensive list of the top debt relief agencies. We've included all the necessary information to help you make an informed choice and start living a debt-free life once again.
9 Debt Relief Companies Reviewed
How Do We Rate Debt Settlement Companies?
One of the main principles on which Fortunly is built is transparency. We believe we should provide our readers with a detailed look into the review process through which we choose debt settlement programs and explain the key features that we examine to determine our final list. We use our structured review plan to weigh each company's strengths and features against industry standards. As such, we promote customer-friendly practices and help improve the market by pointing out flaws and failings. When it comes to debt settlement, the key things we focus on are as follows.
Quality of the product
This section of the review provides insight into what features, minimum requirements, and types of debt settlement the company offers. We also look for other important things like fees, BBB ratings, accreditations, and the number of states the company operates in. By piecing all these factors together, we get a sense of the overall quality of the product.
User experience
It's not enough that debt solution services offer you attractive plans for settling with debt collectors, especially since the competition within the industry has never been stronger. This means companies now need to have user-friendly platforms that work on multiple devices, while also providing quality customer support and consultation. We look for those companies that provide the best user experience to their customers and penalize those that lag behind.
Customer reviews
Last but not least, we value customers' opinions when determining how great a company is. This is even more pronounced in the case of debt settlement. That's because this process can take a long time and users' impressions can change throughout the process. The companies with the best customer ratings earn an extra degree of trust.
Quick Overview
The Top Debt Settlement Companies in 2021
Debt Settlement Companies Reviewed
Fortunly's Guide To Debt Settlement
How Debt Settlement Works
Debt settlement is a process between creditors and debtors in which the two parties mutually agree on a sum that is less than what is owed. This option is usually not available for all debt types, but only for unsecured debt and can either be done on your own or via debt settlement agencies. The DIY method is not easy and you need to have a deep understanding of the subject to be able to properly negotiate with creditors, but you could also save money if you do it well.
The second option is to hire a professional agency, which will then negotiate with creditors on your behalf. During the debt settlement negotiation process, all your payments are made to the debt settlement company and usually withheld from the creditors until all the debtor's accounts are in default due to non-payment. This way, the debt settlement company gains leverage to force the creditors to accept a lump sum that's less than what you owe. The process can last from two to four years, and if an agreement is reached, you'll no longer be indebted to the creditor.
It is important to note that debt settlement is not the same as debt or credit consolidation, which is a process in which you take out one loan to pay off multiple others after securing a lower interest rate on the entire debt load.
Type of Debts Eligible For Settlement
As we mentioned above, debt settlement is usually reserved for unsecured debts, which are debts that aren't secured by assets and on which lenders do not have the right to any collateral. This means secured debts like mortgages and car loans aren't covered by settlement companies. There are also exceptions within unsecured debts; federal student loans, in particular, are almost impossible to settle. The types of unsecured debt that are covered by the top debt settlement companies are:
Credit card
Medical
Utility bills
Personal loans
Auto possession balances
Private student loans
Cell phone bills
Mortgage "short pay" balances
Apartment leases
Debt Settlement Risks
While debt settlement can prove to be the best option for some debtors, it's certainly not without its risks and consequences. As such, it's important to consider all the good and the bad that can come with the decision, whether you do it yourself or through a debt settlement company.
Debt settlement hurts your credit score
This is an unavoidable consequence of the debt settlement process and should be the first thing you consider, particularly if you have a good credit score. Because your account status is marked "settled in full" and not "paid in full" after the debt settlement process, this notation will stay on your credit report for seven years, making it hard to rebuild your credit score during that period.
Debt settlement will hurt less if your credit score is already low and you have existing accounts that are in collection. Basically, the lower your credit score already is, the less risk you have on settling your debt.
There will be additional fees
While laws prevent debt solution services from charging you any upfront fees, you can expect them to charge you a percentage of the eliminated debt, depending on the company. These fees aren't applied to your debt reduction, so you should always consider how much money you're really saving once all the costs are finalized.
Having to pay a fee on the eliminated debt is a much better option, of course, as paying some 25% on $1,000 of eliminated debt is world's apart from paying the same percentage fee on your original $10,000 debt. As such, it's important to find a company and an offer that suits your needs best.
Forgiven debt can be taxed
In addition to your post-debt settlement fees, you should keep in mind that the Internal Revenue Service (IRS) will expect you to include the forgiven debt on your tax return. The IRS treats a debt reduction as income, so you'll need to pay income taxes on whatever the reduced amount was. The only way you can avoid this is if your forgiven debt amounts to less than $600, but the majority of settlements will exceed this number, and the creditor will be required by law to notify the IRS of the amount of reduced debt.
Creditor collection calls may increase
One of the most stressful parts of debt settlement is the aggressive calls you'll get from credit card companies in their attempts to collect overdue bills. This means that for months and months, possibly even years, you'll have to deal with constant collection calls and, potentially, in-person visits. These calls are among the top reasons why people seek debt reduction services in the first place. That's why it's important to plan in advance. You should know how much time you'll need to save enough money to settle your debt or face being targeted by creditors for a long time.
It may not work out
Finally, you should always keep in mind that, in some cases, creditors will simply refuse to negotiate credit card debt. Not all debts get settled, and even though the data on this is not clear, one thing is for sure - plenty of debt settlement applications fail. This can prove to be even more damaging because some creditors do not simply deny the requests, but also pursue legal action, which may result in wage garnishment or lien.
Alternatives to Debt Settlement
Debt settlement can certainly prove to be a great choice for many people, but for some, there are alternative ways to ease debt. We've already mentioned the "DIY" method, which can work for knowledgeable debtors or those who are indebted to creditors who aren't willing to work with debt settlement companies. But there are other methods worth considering.
Debt Consolidation
Often mistaken for debt settlement, a debt relief program - otherwise known as debt consolidation - is a process in which your debts are consolidated into a single loan with one monthly payment and one interest rate. This can prove to be useful for some people with numerous existing debts because they will have a streamlined road with (hopefully) a lower interest rate on the consolidation debt. The downside of this approach is that you may end up paying more due to extended repayment terms, so it's crucial to consider what effect debt consolidation will have on your potential savings.
Debt Management Plans
A debt management plan (DMP) is primarily used to pay off credit card debt by using the services of a credit counselor. To find a reputable one, you can check the US Justice Department's list of credit counselors by state, or consult the National Foundation for Credit Counseling. When meeting with your credit counselor, you'll review your entire financial plan and set up a strategy, after which the counselor will negotiate with your creditors to possibly lower the fees or even reduce the overall debt owed.
Once you agree to a DMP, you must close all your credit cards and give the agency permission to manage your accounts, while sending the counselor a single monthly payment that he or she will disburse to the creditors. Even the most efficient debt management programs usually last between three and five years, and in that time you can't obtain new debt. These services aren't available for secured debts such as federal student loans, mortgages or auto loans. If you need help dealing with those types of debt, your debt counselor can give you guidance.
Bankruptcy
The last option is bankruptcy, which is often considered to be exactly that - a last resort. Bankruptcy has severe negative implications and impacts your credit score even more heavily than debt settlement, but it's not always necessarily the worst option between the two. Bankruptcy allows you to start afresh by forgiving debts that cannot be paid, while providing some measure of repayment to creditors based on your assets that are available for liquidation. Based on our reviews, you can see which firms can help you with bankruptcy.
The bankruptcy option most commonly used to dispose of unsecured debts is called chapter 7 bankruptcy, through which an individual liquidates nonexempt assets to repay some or all of their debt. Nonexempt assets include things like high-value heirlooms, collections, second homes, cash, stocks, and bonds. If you do not possess any valuable assets and only own exempt property like clothing, tools, or a personal vehicle, you cannot repay any part of your unsecured debt by liquidating those items. Chapter 7 is positive in the way that the whole process usually moves much more quickly than a debt settlement, which in itself is not guaranteed to be accepted by creditors.
Choose a Trustworthy Debt Relief Company and Avoid Debt Settlement Scams
While we will always try to give you all the important information regarding the ethics and honesty of debt settlement companies, like providing you with their Better Business Bureau and customer ratings, the fact is that there are some things that you should always be aware of when determining how legitimate a company is.
First things first, you should be the one who initiates contact. Companies that are hunting for potential clients can often be shady and there is always a better option out there for you. This also applies to those debt settlement firms that ask for upfront fees or guarantee results. Remember, no one can promise you that a creditor will accept the requests for settling your debt.
Only when you're sure that the debt settlement company of your choice fulfills these conditions and discloses to you all the necessary information regarding the process should you consider using its services. And even then, it's of utmost importance to personally stay in touch with your creditors to make sure that the debts are being settled and paid off.
FAQ
Are debt settlement companies legitimate?
Debt settlement is a legitimate business that is regulated by the government, but there are certainly some shady companies out there. No debt settlement company can guarantee you that creditors will write off a portion of your debt to them, and no agency should ask you to pay them anything upfront. To make sure you're dealing with a legitimate firm, always ask for the terms of your deal in writing and choose accredited brands with high customer satisfaction rates.
What percentage should I offer to settle debt?
Most of the top companies in the debt settlement business advertise savings of 50% or more, but even when that's the case, it doesn't include the service fee you pay to the agency. Realistically, after all costs, you can expect to save around 30-40% depending on how good a deal you get.
Can I buy a house after debt settlement?
A debt settlement program will likely damage your credit score, making it quite hard for you to find a good deal on a home loan. Data from the Federal Housing Administration says you can only qualify for a loan with a 3.5% down payment if you have a FICO credit score of at least 580. If not, the down payment will be 10%, which is why it's important to start rebuilding your credit score before you can become eligible for a better deal.
Luckily, there are quite a few ways you can improve your rating, but it will probably take months or even years to do so. One of the commonly used methods to build up a good credit score is to make small credit card purchases and pay the balance in full as soon you receive the billing statement. You should also consider switching to cash purchases, as well as saving up cash for the down payment, so you don't have to borrow as much for your home loan. Finally, if you have any other active debts, paying them off will go a long way toward improving your credit score.
Can I apply for a credit card from the same bank after settlement?
Banks that have written off a debt for a customer are rarely going to issue them another card or a loan. You should always keep that in mind when opting for a debt settlement plan, because not only are your credit card accounts unavailable during the process, but the process also locks you out of that bank's system for life.
Can I settle business or commercial debts?
Settling business accounts is possible in the same way that you settle your personal credit card accounts, but it differs in that it directly affects your company. Defaulting on a business loan will probably lead to headaches if you're planning to keep the business going, as vendors and suppliers will start requiring cash payments to continue working with you. Some banks also treat business accounts differently, so settling a credit card debt might turn out to be much harder on business accounts. Debt resolution companies can certainly help you resolve the situation.
Can I be sued during debt settlement?
The law allows creditors to file lawsuits against clients who aren't paying off their debt, and choosing the option of debt settlement may increase your chances of being sued, or at least receiving threats of litigation. Still, there are so many account delinquencies each year that lawsuits to collect are not as common as you may think. In case litigation threats actually lead to a lawsuit, any potential savings you'll get on settled debt will be minimized, while a court-determined payment plan may damage your ability to save money and settle other debts.
How much tax do I pay on a settlement?
While you are required to report any debt settlement greater than $600 as income, not everyone ends up owing tax on their settlements. The IRS can allow for a write-off of income from forgiven debts, up to the amount by which you were insolvent at that time. This is not possible only if you had a positive net worth at the time of settlement, which is highly unlikely. Still, it is recommended that you consult a tax attorney or advisor from one of the reputable debt settlement companies to see what options can be applied to your specific circumstances.