Best POS System Options for 2021
---
Whether you're running a successful restaurant, opening a new hotel, or trying to take your retail clothing store online, you need a reliable point of sale system. These omnipotent software solutions help you deal with your inventory, your customers, payments, and a host of other aspects you probably never thought about.
Simply put, you need one right away. We've compiled a list of the most reliable and feature-rich services on the market so you can find the best POS system for your business needs.
4 Best Retail POS Systems
Square POS
•

Free plans without subscription

•

Specialized POS systems

•

Customizable interface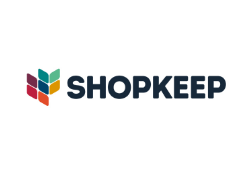 ShopKeep POS
•

Numerous customization options

•

Detailed reports

•

Elegant interface
QuickBooks POS
•

Accounting tool in all packages

•

Supports Windows devices

•

No subscriptions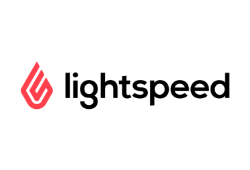 Lightspeed POS
•

Specialized POS systems

•

Cloud-based software

•

Offline mode
Our Methodology for Evaluating POS Systems
There are hundreds of POS systems on the market offering a wide variety of features and pricing plans. To help us find the best product, we've reviewed a number of important factors related to both hardware and software. Here is everything we had to take into consideration.
Ease of use
First, we focus on the interface. The best point of sale system needs to be simple and fast. If it takes you hours to teach your new employees how to use it, then it's not a good system. We make sure that the providers on our list offer high-quality, well-optimized software because we know that every second counts when you're running a business. We also check the software's compatibility with various devices. Is there a dedicated point of sale app and will it work on both systems? Can you just install it yourself or do you need to hire a professional?
Hardware
The next item that helps us find the best POS system for retail concerns hardware. The companies in this niche usually include special deals for POS terminals and other devices you might need. We assess the offer and let you know if it's worth your money. More often than not, providers offer affordable software but make up for it with costly hardware. On the other hand, some providers offer free hardware or simply use your existing equipment. We'll make sure you make the best possible choice.
Inventory management
One of the main purposes of POS software is to keep track of your inventory and allow for easy management of items. Whether you're browsing through POS systems for small business ventures or trying to run a large corporation, you need to have a reliable inventory management system. With the right software, you'll be able to synchronize your items on all devices, set up alerts when stocks are running low, or automate the process of distribution. A high-quality inventory management system is at the heart of every good POS.
Payment processing
Another crucial feature that a point of sale system is built on is payment processing. You should expect the best retail POS system to accept numerous forms of payment to accommodate a wide range of customers. Are they paying with cash or a credit card? Is it swipe, dip, or tap? Can your business handle payments even when the internet or power go down? These are all the questions we try to answer in our reviews to find the ultimate product for your business.
Price
Finally, we turn our attention to the price as one of the biggest factors for numerous businesses on the rise. Essentially, it's all about finding the right balance. There is no point in searching for the best restaurant POS system with the most intricate features if you can't afford it. Also, what's the point in subscribing to an extremely cheap service if it lacks half the features you actually need? We'll tell you exactly what a good deal is and why. It's up to you to see if it works with your budget.
Quick Breakdown
The Best Retail POS Systems of 2021
The Best POS Systems: Reviews
Fortunly's Guide to Point of Sale Systems
POS systems are a constantly evolving technology, so it can be hard to keep track of all the innovations and new standards that come into play. Let's explain some of the most important elements and clear up any misconceptions.
Essential Features
Here is a list of some of the most common features you should expect from your POS.
Bulk product import: Anyone who has ever dealt with data entry and product import knows how frustrating it can be. That's why it's important to make sure that your best POS for a small business includes the bulk import feature.
Product variants: It's equally important to look for an inventory management system that will enable you to create product variants. Not only is it better for item categorization, but it will also help your customers make choices.
Customer database: Speaking of customers, make sure you also have a solid customer management system with a searchable database. It can benefit your business in a number of ways, including special promotions and loyalty programs.
Permissions: Your employees need to be kept in the loop but on a need-to-know basis. Reliable POS software for a small business should include user accounts with different authorization levels that you can control from your end.
Payment flexibility: One of the main functions of your POS is to process payments, which is why it's paramount that you find a system with as many payment options as possible. Online; in-store; dip, tap, and swipe; cash; and cancellation fees - see if the options correspond to your specific business needs.
Customizable reports: Various POS systems will offer you reports about your purchases, guests, or even employees. However, you'll want to find the software that will allow you to customize and organize those reports in the most efficient way possible.
Cloud or Traditional POS?
If you compare POS systems, you'll notice that some of them are based on cloud technology. How is that different from traditional POS and why does it matter? There are a couple of things to consider here.
Accessibility: Since the entire system is stored in the cloud, you can access it remotely anytime you want from any authorized device. These systems often don't require special hardware, so it's more affordable in the long run.
Synchronization: Thanks to the fact that it's all synchronized, you can offer your customers a comprehensive experience that connects various locations and integrates numerous features.
Updates: Even the best point of sale software relies on regular updates to keep up with market demands. Traditional systems usually require professional help and are only updated annually. Cloud-based POS can be updated remotely on a regular basis, whenever there is something new.
The Future of POS Systems
What can we expect from POS systems in the coming years? There is a good chance that we'll see omni-channel software solutions that will combine all of the different systems into a single and comprehensive online buying experience. Experts predict that you'll be able to find the best POS system for bars, restaurants, retail stores, and salons in one place.
Another upcoming trend to keep an eye out for is the growing popularity of unattended POS systems. Self-service is in high-demand, and software developers are working towards exploring these options. Whether they'll be ordering their food by pressing a few buttons on the iPad (tableside ordering) or making a purchase and tracking the items on-site, customers want autonomy, and they're bound to get it.
FAQ
What is the cheapest POS system?
One of the cheapest options on the market today is Square POS, which charges only a percentage from your every transaction. Another affordable system is Epos Now, with a monthly subscription starting at $39. There is also TouchBistro, the best POS system for restaurants starting at $69 per month, and the mobile-focused POS Lightspeed, which charges the same monthly fee. Many of these companies will often provide you with a free trial or special starting discounts, so you can check it out before making long-term commitments.
What POS system do most retailers use?
It depends on the retailer, but most smaller businesses go with Square POS because it doesn't require a fixed monthly payment. Instead, it takes a percentage of your transactions. Numerous retail owners also go with Shopify. The light version of its best retail POS software is available for free with every Shopify plan, and the cheapest one starts at $29/month. Another popular solution is Vend, a cloud-based software with an abundance of excellent features created specifically to help out retailers.
What are the different types of POS?
POS systems can be quite different, depending on the needs of a specific business. Some offer unique features tailored for restaurants, coffee shops, and liquor stores, while others focus on general retailers, salon owners, and clothing stores. There is also a difference in the system compatibility and hardware. The best POS system for iPad only works with iOS devices and usually provides the iPad at an additional charge. Others can work with any system you have and don't require any investments in infrastructure.
What makes a good POS system?
A good POS system will have a user-friendly interface that is easy to master and bug-free. A big part of its value lies in reliable inventory management. You should be able to synchronize your items on all devices, process payments, set up alerts, automate distribution, and monitor your progress. Top point of sale systems often don't stop there. You can also make use of detailed analytics to see how your business is doing, offer special promotions through loyalty programs, or keep an eye on your staff thanks to employee management.
Can I create my own POS system?
In theory, yes. However, it's a time-consuming process that requires advanced technical skills. There's a good chance that you won't be satisfied with the final result even after putting in a lot of work. Subscribing to the best POS system is way more cost-efficient in the long run. Generally, a good system will pay for itself in a few months, so you should give it a try. Numerous automation and monitoring features will allow you to focus on improving your business.