The Best Credit Card Processing Companies for 2021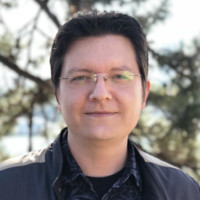 ---
Cash is out. Credit cards are in. Unless you're selling peanuts at a football game or managing a lemonade stand, you can't expect your customers to carry coins and bills to pay for your product. This is especially true when it comes to the sale of luxury items, machinery, or other types of expensive services.
Most customers don't bother carrying much cash, and depriving them of the option to pay with a card means losing business. So if you want a successful business, you need credit card processing services.
But with so many companies on the market, how do you find the one you can trust with your clients' money? That's where we come in. For a list of the best credit card processing companies that will handle payments with great care, simply read on.
6 Best Credit Card Processing Companies
Square
•

Great processing fees

•

Free mobile app

•

Added features integrated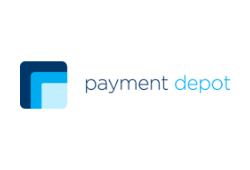 Payment Depot
•

All major credit cards accepted

•

Great virtual terminal

•

Excellent customer support
Helcim
•

Transparent fees

•

Great customer service

•

Integration with third-party companies
Intuit QuickBooks Payments
•

Over 1,200 apps that you can integrate with QuickBooks

•

Great fees

•

Excellent eCommerce platform
TSYS Merchant Solutions
•

Customized payment plans

•

Great virtual terminal

•

Open API for developers
Flagship
•

Customized payment plans

•

Great merchant portal

•

No cancellation fee
How We Chose the Top Credit Card Processing Companies — Methodology
Each of the financial products we review is carefully examined by our staff. In order to find the best credit card payment processing companies, we analyzed businesses, conducted several surveys, and compiled a list of important features that every card processing system needs to have to deliver an adequate experience.
Through our own experience and the experience of other small, mid-sized, and major businesses, we've come to understand what different companies need in a fully-optimized payment system. Before making up your mind about the best companies for credit card processing, check out an outline of our method and focus throughout the search process.
Transaction Fees
Even the cheapest credit card processing involves some sort of transaction fees. This is how companies earn their money. It's standard practice for them to expect compensation for the service they provide. However, how they go about getting paid and how much they ask for is where things can get a little fuzzy.
Credit card processing is a cutthroat industry, and businesses often resort to questionable practices to get ahead of the game. That's why hidden fees, small print that hits you when you least expect it and costs that you simply didn't feel like you signed up for, are commonplace.
However, we've also noticed the best credit card processing companies in the USA avoid such practices. These businesses won't try to trick you into paying more than you agreed to, and they won't put a significant dent into your company's profits as you attempt to establish a payment system.
Transaction fees are some of the most common, and we've done our best to find firms that offer fair prices and clear terms right from the start.
Another thing we took into consideration is how a company collects its transaction fee. Some firms will have flat-rate charges for each transaction, while some ask for a percentage of each transaction. Neither is better or worse, and your pick depends on your own business. For example, if you sell mostly expensive items, then flat rate credit card processing is the perfect choice.
If you sell a lot of small, cheaper items, then you should probably look for a company that takes a percentage of the transaction.
We outlined how each of the firms on our list collects transaction fees.
Monthly Fees
Monthly fees are another fairly frequent thing to expect. Sometimes companies will offer lower monthly fees in exchange for higher transaction fees. Other times you'll have low transaction fees and a pricey monthly fee. Again, neither of these is bad.
The best wireless credit card processing companies with higher transaction fees could be perfect for businesses that get less than $5,000 in card sales on a monthly basis and mostly receives cash. If you own a high-volume business, you might want to find a company that offers lower fees.
Equipment
This is another cost you'll have to consider when choosing the best credit card payment processing payment companies for you. To process cards, you'll need specialized card processing equipment, and this can often amount to several hundred dollars in costs.
Some major credit card companies will rent out the needed systems or give you discounts on purchases. Others will make the equipment available for free. Be wary of those who give you equipment for free — this usually means they'll have higher transaction fees or monthly fees than the rest. You'll have to do some calculations to figure out whether this type of company will boost your profits in the long run.
eCommerce Support
What's a retailer without a webpage and an online payment method? Practically invisible. If you want to accept credit cards online, you need credit card processing companies for small businesses that take eCommerce into account. Most of the companies we examined offer great brick-and-mortar equipment, but we've also found plenty that give you online payment options that you can incorporate into your website.
Mobile Payments
The world is becoming more mobile with each passing day. People want to shop for things on the go, and the best rated credit card processing companies generally make sure that all their online payment systems allow for complete mobile optimization.
The satisfaction of your customers is likely to take a hit if they can't make purchases through your website with their handheld devices. To gain their trust and present yourself as a fully-professional, modern company, you simply need a mobile payment option.
We've made a selection of companies that make this possible.
Terms and Conditions
We always examine the small print for you. Credit card payment processing is often complicated to explain, and a lot of companies feed off this. They work with small business owners who are not familiar with the costs, adding unnecessary fees that go unnoticed until you start using their credit card systems.
We made a credit card processing comparison chart, and we've noticed that a lot of companies simply don't disclose all of the features and elements to customers. We decided to exclude those names — every business owner deserves to know exactly what they're signing up for, regardless of their financial knowledge. Every company on our list fully checks out and can be trusted completely.
Ease of Use
If you have to organize a seminar just to train your employees to use a payment system, you are allocating time and resources that could be used in a far more effective manner. Credit card payment processing should be easy and straightforward — if users can't figure it out quickly or require special training, we'll be sure to point it out.
This is particularly true for brick-and-mortar stores or businesses that need to instal a lot of payment terminals. The best processing credit card companies offer easy-to-use equipment that doesn't require constant servicing to function.
Additional Features
We will point out any special features that these merchant credit card processing companies have to offer. These special features often separate one company from another and can be very helpful if you need something more specific.
For example, the best credit card processing companies for healthcare would need to have a comprehensive dashboard to track a multitude of payments and customers that are common in healthcare environments.
Things like virtual terminals, good point-of-sale (POS) solutions, or web hosting will all be marked in our reviews, so you can easily pick the company that provides the exact features you need to run everything successfully.
Customer Service
Customer service is extremely important with merchant processing services. You'll want to look for companies that offer 24/7 assistance and can be contacted by phone. If there's a hitch in CC processing, you need someone that you can contact immediately.
In addition to researching our list of credit card processing companies, we also made sure to check out the BBB rating with the Better Business Bureau, while examining online reviews from regular customers who interacted with these companies and their processing systems.
Further Reading:
Quick Breakdown
Top Credit Card Processing Companies for a Small Business
Payment Processing Companies: In-Depth Reviews
What is Credit Card Processing?
Understand the Procedure Before Picking the Best Credit Card Processing Companies
One of the most frequently asked questions we get is how do I choose a credit card processing company? At Fortunly, we believe that complicated financial processes should be translated into simple language that anyone can understand.
Since we know that there are plenty of people who aren't sure how credit card processing works and why they need it, we've decided to introduce a little guide to help you understand everything before you pick credit card processing companies from our best list.
How does credit card processing work?
Here are the basics: when a customer swipes their credit card or enters their credit card data through an online system, the card info makes its way through a processing company and card networks before reaching the cardholder's bank. Once the bank system gets this information, it approves the transfer (or denies it in case the card gets rejected). The info then flows back the same way it came. Once that process is complete, the payment goes through.
But how exactly do mobile credit card processing companies and other types of independent sales organizations (ISOs) work? To help you understand, we'll show you the exact steps that happen when a customer pays with a credit card.
Step 1: The consumer uses a physical credit card to pay for specific goods and services .
Step 2: The customer's payment info is collected by the merchant, either on a physical location like a brick-and-mortar store, or through an online gateway on the merchant's website.
Step 3: Once the customer's info is in the system, web credit card processing companies step in. The companies collect the info and pass it onto the card network. They essentially facilitate communication between the merchant, the card network, and the cardholder's bank.
Step 4: The info collected by the card networks is passed it onto a bank. The most common card networks are Visa and Mastercard. It doesn't matter what kind of processing company is involved, the process is the same. Whether you work with credit card processing companies for nonprofits or simple retail stores, these steps are the only way to get payment information passed along the right route.
Step 5: The information has now finally reached the bank. The bank immediately checks whether the customer has enough funds in their account to complete the transaction. They often run automated security checks to verify that the attempted purchase is legitimate. If the transaction isn't fraudulent, the bank allows it to go through. Transactions are most commonly denied due to insufficient funds, a customer's credit limit, or fraud.
Step 6: Following the approved transaction, the info makes its way in the opposite direction. It goes to the credit card network, and then a credit card processing business takes the info back to the merchant. Online credit card processing and physical processing work the same. If the transaction is handled in person, the card swiper will usually display an "Approved" or "Denied" message. The purchase is now complete, and customers get what they paid for.
It might take a few days for the funds to clear because this is a separate process, but once they do, the transaction is fully settled.
Who is involved?
There are five parties involved in a credit card transaction.
The consumer: The consumer has nothing to do with credit card processors. The customer simply wants to pay for goods or services using a credit card instead of cash.
The merchant and their bank: The merchants are the ones that have to find the best credit card processing for merchant account companies. A merchant can be a small business, a medium-sized enterprise, or a large company. As long as they've got something to sell and they have customers, they're merchants.
The merchant company doesn't process any payment info on its own — the bank does that. Merchants have their own banks that hold account information and can withdraw and deposit funds as needed. When a consumer uses their card to pay for something, that money is wired to the merchant's bank.
With the rise of fintech, a lot of merchants have been pulling away from banks and opting to work with ISOs instead.
The credit card processing company: You need a processing company if you want payments to go through. That's why we're making this list in the first place — you can't run a company without choosing the best credit card processing for your small business. Processors are basically the middleman between the merchant and the cardholder's bank, and they take a fee for the service they provide.
They make sure that all of the information being sent through electronic channels is completely secure, and that all of the parties get the data they need to process a payment in full. To act as a facilitator, a credit card processing company charges either a set fee, or a percentage of the transaction.
The card network: Credit card networks and associations work with the processing companies to transport and analyze the data and take it from the consumer's card to the merchant and the cardholder's bank. This is especially important with credit card processing companies for large sales volumes because of their numerous daily transactions.
Card networks set assessment fees and interchange fees. Interchange fees are the costliest part of card processing, and they are passed onto the bank that issued the credit card. Credit card networks collect assessment fees.
The cardholder's bank: This is the bank where your customer opened their account, and they are the ones that issued the credit card that's being used in the transaction. Even if you find credit card processing for small business with no monthly fee, you'll still have to pay for a percentage of the transaction to the card processing company.
The fact that they verify your information and pass it onto relevant parties, provides an invaluable intermediary service that keeps your data safe.
The main role of a bank is to check whether the customer has enough funds in their account, whether they've reached their credit limit, and whether it's really them using the card. The dimensions of a credit card make it vulnerable to theft, which is why each bank has security systems and ID verification put into place. The best small business credit card processing companies will also have their own security systems put into place.
A word on ISOs
ISOs are third-party companies that work independently from a financial organization or a bank. They allow you to set up your business so it accepts credit cards, and are partnered with banks. These partnerships allow them to create systems that accept different credit cards and determine transaction fees as well as markups on processing transactions.
When it comes to credit card processing companies, the best are usually focused on being completely transparent with their clients. There are no surprise fees or hidden costs that will unbalance your profit projections.
FAQ
What is the best credit card processing company?
It depends on your sales volume and your business needs. In general, Square and Helcim are one of the best companies we've reviewed, but it might not be the perfect choice for everyone. For example, the best credit card processing companies for dental offices could be Payment Depot because of their flat rate fees and subscription plans.
If you need online credit card processing, then QuickBook Payments could offer you some excellent features that integrate well with numerous other software such as QuickBook Accounting.
How do I choose a credit card processing company?
We conducted credit card processing comparisons to help you out in this endeavour. Check out all the fees and added features that you can expect from each company, analyze your own business needs, and you'll find the best way to accept credit cards for small business, mid-sized enterprise, or a large corporation. When you compare credit card processing companies, you can contact their representatives and ask for more details.
What credit card processing is the cheapest for small businesses?
Square and Helcim offer some of the best rates, but you can also negotiate very affordable fees with TSYS Merchant Solutions, especially if you're a high-volume business.