A Guide to the Best Credit Cards for a 600 Credit Score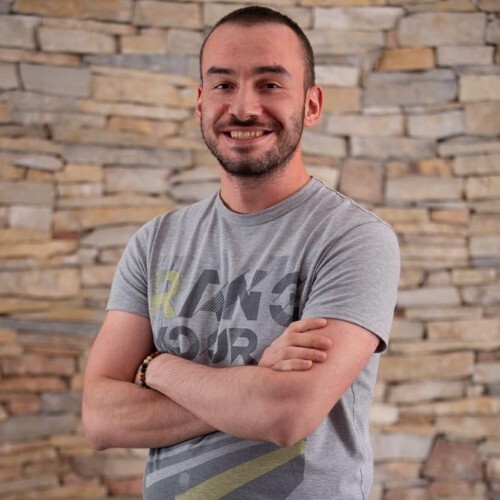 ---
Some or all of the products/services listed on this page are from our affiliate partners from which we receive commissions. This, however, does not influence the evaluations in our reviews. Learn more by reading our
Advertiser Disclosure
.
Are you new to credit or need to rebuild your profile? If your current FICO score sits in the 600 to 650 range, chances are that you are struggling to qualify for the premium rewards cards with huge sign-up bonuses. Still, your credit score is high enough to make cards created for poor-credit consumers seem unattractive.
After extensive research, we were able to pinpoint the needs of the consumer demographic you belong to and compile a list of the best credit cards for a 600 credit score. Choose any one of these cards, use it wisely and responsibly, and you'll see a boost in your credit score in no time.
Top-Rated Credit Cards for a 600 Credit Score
Choosing the Best Credit Cards for a Credit Score of Around 600 — Our Methodology
Before we dive into the advantages and disadvantages of our top picks among the most sought-after fair-credit credit cards, we'd like to introduce you to our methodology. It contains the most important factors we suggest you take into account when choosing the best option for your credit situation and spending style.
Eligibility Requirements 
Given that this article focuses on evaluating the best credit cards for a specific credit score range, we made sure to focus on options that accept consumers new to credit or those that need to rebuild their profiles. The issuers of the best credit cards for fair credit don't just glance at your credit score when evaluating your application - they also take your overall financial situation into account.
APR
Even the best credit cards for fair to poor credit are notorious for their high annual percentage rates. The APR is always variable and charged both on balance transfers and purchases. Very few issuers (if any) offer 0% intro APR on both transaction types. We recommend you try and pay off your balance in full each month to avoid these high rates.
Fees
Low-interest credit cards for fair credit are hard to find, as are cards without any additional fees. Still, it's important to keep in mind that different cards charge different types of fees. The most important costs to keep an eye out for include annual membership, balance transfer, cash advance, foreign transaction, late payment, and returned payment charges.
Credit Limit
A credit line (or a credit limit) is the maximum amount of money that an issuer is willing to extend to a client on a particular credit card account. Banks and similar financial institutions set credit limits based on the information provided by the credit-seeking applicant. Credit cards for fair credit with high limits are very rare - starting lines that you can get approved for are usually between $200 and $300. If you sign up for a secured credit card, the security deposit you'll need to put up will probably match your credit limit.
Pre-Qualification
The pre-qualification process is the initial evaluation of a consumer's ability to qualify for a credit card. Not only is pre-qualification used to determine an applicant's eligibility, but it's also a great way for the consumer to overview the likely APR, fees, and other terms they may qualify for without losing any credit score points.
Rewards and Bonus Offers
Credit cards for a credit score under 600 usually don't have generous rewards rates and welcome offers. Still, not all fair-credit cards make you give up on rewards while helping you build or rebuild your credit. While bonus points and miles are mostly reserved for premium cards, there's a selection of cashback credit cards for those with modest credit histories.
Further Reading
Quick Breakdown
Credit Cards for a 600 Credit Score - Our Picks:
The Best Credit Cards to Apply for with a 600 Score — In-Depth Reviews
How Can You Improve Your Score by Using a Credit Card for Fair Credit?
You probably know that your credit score is one of the most important indicators of your financial health. Checking your score is the first step lenders take when evaluating how responsibly you use money. The higher your score, the smoother your approval process for good rates on insurance plans, mortgages, business loans, and credit cards.
If you're a credit newcomer or rebuilding your profile, there's a number of ways to improve your credit score - just keep in mind that the process takes a bit of time and effort.
Getting a new credit card is one of the steps we suggest you take on your credit-building journey. Say your score is around 600 and you're unsure whether you can apply for a credit card with fair credit. The good news is that not only are there credit card options for low- and average-credit applicants, but these financial products also help you move up to good or even excellent credit, as long as you use them responsibly.
So, how do easy-to-get credit cards work towards building your credit profile? The mechanism is pretty simple: The card issuer reports details about your account to the three major credit reporting agencies - Equifax, Experian, and TransUnion - which they then use to form the basis of your credit score.
However, even the best credit cards for people with fair credit won't do you any good if you don't understand the key elements of your score and how your financial decisions affect them. Here's an overview:
Payment history. Considering that payment history is one of the most important factors in your credit score, paying your bills on time every month is essential. The benefits of doing so are quite obvious - you get to avoid costly late fees, as well as the APR on any outstanding amounts. So, if possible, we suggest you pay off your balance in full every month. That way you won't be charged interest on what you owe and credit cards for a fair credit score usually come with high APRs.
Credit utilization. After payment history, the credit utilization ratio is the second-largest factor in your scores. It's defined as the amount you owe, expressed as a percentage of your available credit. For example, if you have a credit limit of $500 and $200 on your balance, your credit utilization is 40%. We suggest you try and stay under the 30% benchmark. This might be hard to achieve, as the utilization rate is directly dependent on the credit limit, and even the best credit cards for average credit usually keep that pretty low. Still, paying your bill in full each month also helps keep this factor in check.
Credit mix. Credit scoring formulas are quite complex and take many factors into account. You should keep in mind that they tend to reward consumers who prove that they can handle different types of credit. What this means in practice is that, ideally, you should have both installment loans and revolving accounts in your credit mix.
Credit history length. If you're searching for credit cards for a FICO score of around 600, it probably means that you are at the beginning of your credit-building journey. However, given that the length of your credit history is one of the factors credit score calculations take into account, the sooner you can find the right card, the better.
FAQ
What credit card is good for a 600 credit score?
Is your credit score around 600? While it's highly unlikely that you'll be approved for a prime card with your fair credit, there are still excellent options to choose from. We've done the research and come up with a list of the best credit cards for a 600 FICO score:
Capital One Platinum Mastercard review - Best unsecured credit card.
Capital One Secured Mastercard - Best for the lower end of fair credit.
Credit One Bank Visa for Rebuilding Credit - Best for cashback rewards.
Avant Credit Card - Best for foreign transactions.
Discover it Secured Credit Card - Best for intro APR.
Can I get approved for a credit card with a 600 credit score?
The simple answer is - yes, you can. However, given that your score of 600 plants you firmly in the fair credit range, you'll have a hard time qualifying for top-tier cards, as those usually require good to excellent credit. We suggest you check out some of the best credit cards for fair to good credit such as Capital One Platinum, Capital One Secured Mastercard, Credit One Bank Visa for Rebuilding Credit, Avant Credit Card, and the Discover it Secured credit card.
What credit cards build credit fast?
If used properly, each legitimate credit card that you can get approved for can help you improve your credit score. When comparing credit card deals, make sure that you pick the card whose issuer will report your account details to all the major credit reporting agencies. Also, pay your bills on time and keep an eye on your credit utilization ratio to improve your score more quickly.
Which credit cards give you instant approval?
Getting instant approval on credit cards for a 600 credit score is quite rare. However, most fair-credit cards grant you the opportunity to check your eligibility without damaging your score and get an idea of your likely credit limit, APR, and fees before signing the contract.