Best Identity Theft Protection Services of 2021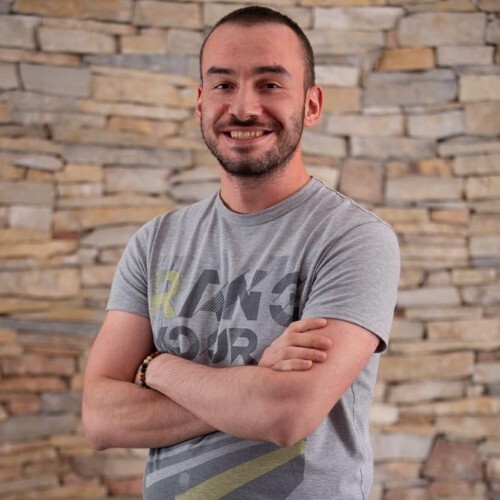 ---
The internet is fertile ground for scammers, and one of their favorite activities is identity theft. Your personal data can be misused, sold on the black market, or even used as blackmailing material. The only way to stop this from happening is to find the best identity theft protection company that will ensure your accounts and your ID numbers stay safe.
There are dozens of options on the web, all claiming to be the most reliable and affordable choices. We've gone through all of them, compared their services, and handpicked the best ones. Take a look.
The 8 Best Identity Theft Protection Companies of 2021
How We Evaluate The Best Identity Theft Protection Companies
There are dozens of companies on the internet claiming to offer the best protection against identity theft, but do they really live up to people's expectations? To find out whether that's true, we've put all of them through our filter and handpicked the top ones. Here are some of the main elements we looked at.
Monitoring
First off, we check to see the quality and the range of the promised monitoring services. Does the company keep track of all your financial accounts? Can it dive into the dangerous waters of the dark web to find stolen information? Will it keep an eye out on social media and photo leaks? Does it also offer the best credit card identity theft protection?
These are all important questions that give you a good idea about the quality and depth of the service. Some ID protection companies focus solely on credit monitoring service, while others only search the web for your personal details. We demand an all-inclusive package.
Restoring and Blocking
Logically, the service can't just end with detection. What happens after your leaked data is discovered? We need to make sure that the company won't leave you hanging. What kind of reactions and remedies can you expect? Does the company offer valuable advice or act upon it? We also understand the importance of prevention that is often at the very heart of the best identity theft protection service.
Because of that, we appreciate it when the provider takes some extra steps to prevent scammers from stealing your information in the future.
Interface
Since you're not personally searching for your data online, you can only know as much as the software will tell you. This is precisely why the site's interface plays such an important role. We take a look at the platform, its compatibility with devices you have, and ease of use. How efficient is the alert system and how much information does it provide?
You can tell a lot about the company simply by looking at its website design, especially in this niche. The best identity theft protection companies that make it onto our list really give you that professional vibe right away.
Customer Support
The thing with customer support is - you don't care about it until you actually need it. So, it's good to know that the agents are just around the corner, waiting to respond to your emergency. We check to see how many methods you have at your disposal and assess the quality of the service.
Sometimes, the companies will include plenty of information on the website with a comprehensive help center, so you can find the answer yourself. A solid FAQ section can often answer the majority of basic questions.
Price
The best identity theft protection plans usually aren't too expensive, but since it's a monthly subscription, it can add up. Our reviews will let you know if there are any hidden fees or additional costs covertly included in the deal. Most of the time, we include the prices at the very end because, at that point, you already know what you're getting.
You'll be able to determine by yourself if the promised services are worth the money.
Quick Breakdown
Best Identity Theft Protection in 2021:
Fortunly's Guide to Identity Theft
Before you can choose the best identity theft protection services, you need to get acquainted with the concept itself. As the saying goes - know your enemy. We live in a world where you just can't afford to be in the dark when it comes to online protection.
What is identity theft?
Identity theft is broadly defined as the deliberate use of someone else's identity usually for financial purposes. While this type of crime is older than the internet, it really took off in the online era. Nowadays, we all share way too much personal information with the world, which makes us compelling, easy targets for scammers and criminals. It makes sense then that, according to experts in identity theft, the best protection starts with ourselves. Once you're aware of the problem, you're already on the road to solve it.
There are plenty of reasons why scammers might want to steal your identity. First off, it gives them direct access to your bank account and your funds. Secondly, it gives them the means to apply for a loan or receive various other benefits in your name. Worst-case scenario, they can sell your personal information on the dark web to various criminals who might blackmail you or commit serious crimes using your credentials. Unfortunately, the possibilities are endless.
Types of identity theft
There are dozens of different identity theft types, both online and offline. We'll give you a short breakdown of the most important ones so you can decide what is the best identity theft protection accordingly.
Financial Identity Theft - This is the most common occurrence that happens when the scammer uses your identity to access your existing funds or to create a new bank account. Besides stealing your hard-earned cash, they can also apply for loans and leave you in serious debt if you don't spot it right away.
Criminal Identity Theft - If they get hold of your personal ID, criminals can use it as a cover for numerous illegal activities both online and in real life. They could leave you with a permanent criminal record without you even realizing it. Imagine your next job application being rejected because of the criminal background you never knew you had.
Employment and Tax Identity Theft - When it comes to employment identity theft protection, the best course of action is to monitor tax records in your name. Someone might use your identity to apply for a job, leaving you to pay taxes. Similarly, the scammer can also collect your tax refunds at any point.
Child Identity Theft - Online fraudsters don't go by any moral code, which is why you might also face the problem of child identity theft. Because children are even more careless with their personal information, their details can be easily abused. For this reason, it is always a good idea to search for the best family identity theft protection to look after the entire household.
Medical Identity Theft - At first glance, someone using your identity to get medical care doesn't sound too bad, but it's actually a pretty big deal. You might be held responsible for the misuse of the system, or you could be treated with someone else's medical history. This is a potentially life-threatening problem that shouldn't be taken lightly.
FAQ
Who has the best identity theft protection?
Identity Guard is often named the best value identity theft protection for a number of reasons. Even the cheapest subscription plan relies on IBM's AI technology called Watson that can go through heaps of online data and successfully locate potential threats. You get real-time alerts through a well-optimized app and a dedicated case manager.
If you compare Identity Guard vs LifeLock you might also opt for the latter simply because it includes credit monitoring from one bureau with its cheapest plan. At slightly higher prices, LifeLock also offers VPN services and secures your devices from future threats.
Are identity theft protection services worth it?
Identity theft can be a serious problem that affects your life in a number of ways. Investing a small portion of your monthly budget in the best ID theft protection service might save you heaps of money in the long run. The thing is, this type of threat will only get more complex and sophisticated as time goes by.
Scammers keep finding new ways to abuse your personal information, so you need a reliable partner to keep an eye out at all times. Some services will only help you find the leaked info, others will help you patch the holes, while the best ones usually offer the full package.
Who does Dave Ramsey recommend for identity theft protection?
According to financial expert Dave Ramsey, the best identity theft protection on the market is offered by Zander Insurance Group. The company has fairly affordable subscription plans with free service for children included in the family package. It covers all types of identity theft and does the recovery work for you.
However, despite its claimed proactive approach, Zander doesn't provide any security tools within the package. In addition to that, you don't get automatic credit monitoring, you have to check it yourself. Zander is a good low-end choice but falls short of being the best ID theft protection out there.
Which is better, LifeLock or Identity Guard?
If you make a LifeLock versus Identity Guard comparison, you will see that both services have their advantages and flaws. We lean towards Identity Guard simply because it uses IBM's Watson system to search for your personal information, and it's available even with the cheapest subscription plan.
LifeLock, on the other hand, includes credit monitoring from one bureau within its cheapest package, which might make it worth your while. When it comes to prevention, Identity Guard gives you a safe browser extension and an anti-phishing mobile app. LifeLock, on the other hand, includes a VPN as part of its costlier best identity theft protection family plan subscriptions.
How do I protect my bank account from identity theft?
Make sure you password-protect all your applications, especially financial ones. If possible use different passwords for all of them to minimize the damage if someone manages to come in. A password manager might help you out with this task. Don't visit suspicious websites or click on phishing links. In most cases, your antivirus or even your browser will let you know when something is unsafe.
Don't give out your personal information to people or companies you don't know. Besides all these steps, you will also need the services of the best identity theft protection company the internet has to offer. Fortunately, there are plenty of affordable options on the web that will provide you with all the security you might need.