IN-DEPTH ANALYSIS
Bitbuy Review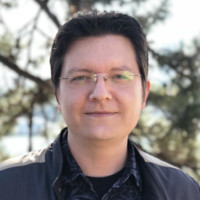 ---
Some or all of the products/services listed on this page are from our affiliate partners from which we receive commissions. This, however, does not influence the evaluations in our reviews. Learn more by reading our
Advertiser Disclosure
.
Bitbuy is a Canadian cryptocurrency trading platform that offers users a secure destination for buying and selling digital currencies. The platform was the first to be regulated as a crypto marketplace in Canada, and today it provides tools for both advanced users and beginners.
In this Bitbuy review, we'll take a closer look at the platform and its features to find out what exactly it has to offer to Canadian cryptocurrency traders.
Trading Fees:
0.10% - 0.50%
Mobile trading app: Yes
Visit Site
Fortunly Rating
Fortunly's Rating: Our editorial team determines the rating based on a set of evaluation criteria developed for each product and service category.
TRADING FEES:
0.50% (Express Trade account); 0.10%-0.20% (Pro Trade account)
OTHER FEES:
Deposit fees; withdrawal fees
WITHDRAWAL TIMES:
1-3 business days
SECURITIES:
Bitcoin, Bitcoin Cash, Ethereum, Litecoin, Dogecoin, and many others
Strengths
Easy to use
Two types of accounts
Powerful mobile app
Low trading fees
Supports numerous cryptocurrencies
Business trading program
Weaknesses
High deposit balance
Tradable assets are limited to digital coins only
Overview
Bitbuy is a Canada-based digital currency trading platform. The company was founded in 2016. Its main goal is to provide traders with a safe and convenient trading environment for buying and selling the most popular cryptocurrencies, including Bitcoin, which dominates over 40% of today's cryptocurrency market. In addition, you can trade other popular currencies such as Ether, Litecoin, and Dogecoin.
Bitbuy has a reputation for being one of the most trusted exchanges in Canada, with low fees, fast transactions, and a reliable customer service team. The company is headquartered in Toronto and chaired by its founder Adam Goldman. The Bitbuy trading platform is easy to use and can accommodate both beginners and experienced traders while offering specially designed services for businesses.
Even though this Bitcoin trading platform is only accessible from Canada, it's already traded more than $4 billion and has over 400,000 users. The company is not accredited by BBB, but it holds an A- rating on this website. The overall score on Trustpilot is 3.6 based on 231 reviews. The reviews praise the platform's UI, well-organized documentation, as well as the Bitbuy customer service team.
How Does Bitbuy Compare to Other Crypto Trading Platforms?
Bitbuy
Trading Fee:
---
0.10% - 0.50%
Wallet App:
---
No
Visit Site
Coinbase
Trading Fee:
---
0% - 0.60%
Wallet App:
---
Yes
Visit Site
Crypto.com
Trading Fee:
---
0.036% - 0.40%
Wallet App:
---
Yes
Visit Site
Bitbuy Trading Options
On Bitbuy, there are two types of trading accounts that you can sign up for: Express Trade and Pro Trade. Express Trade tailors to beginners, while Pro Trade is meant for more experienced users. On top of that, there's a trading solution for businesses that we'll also discuss in our Bitbuy Canada review.
Express Trade
Express Trade is a crypto trading platform by Bitbuy, available for both desktop and mobile devices. Designed for less-experienced traders, the Express Trade platform is simple and easy to use, and it includes all the features that you need to get started in the world of cryptocurrency trading. It's designed to simplify and speed up the purchase of market orders in real time.
Express allows you to trade some of the most popular digital currencies, like Bitcoin, Bitcoin Cash, Litecoin, Dogecoin, Ether, and many others. Users can fund their account through Interac e-Transfer or a wire transfer.
If you're new to Bitbuy or cryptocurrency trading in general, we recommend that you start with an Express Trade account. Once you've gained some experience, you can upgrade to a Pro Trade account. New users can simply submit their information for automated verification. Bitbuy will review the information, and you can get verified in seconds.
Pro Trade
Pro Trade accounts have advanced functionality such as limit orders, margin trading, and short selling. It is safe to say that the Pro Trade platform is on par with other top-rated cryptocurrency trading platforms.
With the Pro Trade account, you can set limits and market orders, meaning you can buy or sell a security at the best available price. You can track live bids, check your order status, and get in-depth market insights. The Pro trading platform provides real-time trading market data. It is the best option for more experienced traders who want to benefit from lower fees, advanced trading rolls, and more versatile crypto pairs.
Furthermore, the Pro Trade platform offers a rich selection of Bitbuy coins. Here are some of the most popular pairs:
BTC/CAD
ETH/CAD
AAVE/CAD
LINK/CAD
LTC/CAD
BCH/CAD
XRP/CAD
XLM/CAD
EOS/CAD
XRP/BTC
Bitbuy Corporate solution
Bitbuy Corporate is a great solution for businesses that are interested in crypto investing. With a business account, you can add cryptocurrencies to your balance sheet and manage them efficiently.
You'll get a dedicated account manager to guide you through the whole process. There is also no limit on the number of transactions you can make. You will get professional support in creating and testing the best strategies and executing orders. The Bitbuy crypto coins that you can add to your balance sheet include Bitcoin, Litecoin, Ether, and many others.
The Bitbuy Corporate solution is perfect for businesses of all sizes. Over 1,500 businesses in Canada trust Bitbuy to help them with their currency needs. Whether you are a small business owner looking to make your first trade or a large corporation looking to take advantage of volume discounts, the Bitbuy corporate solution is a good option.
How to Open an Account?
To open a Bitbuy account, simply head to the website and hit the "Get started" button in the top right-hand corner. From there, you'll be asked for your email address and to create a password. You'll then need to verify your email address by clicking on the link in the verification email that Bitbuy sends you.
Bitbuy reviews your application instantly. After verifying your email, you will be asked to provide your phone number. The next step is entering personal information, such as your name, date of birth, and address. Once you've provided the personal information, you will be asked about your risk profile and financial profile.
After completing your profile, you will be able to choose from the different account types that Bitbuy offers. Once you have selected your account type, you will be able to deposit funds into your account and begin trading. If you have any questions, you can always contact the Bitbuy customer support team.
Bitbuy Features
The main advantage of trading with Bitbuy is simplicity, which is possible thanks to several useful tools and features:
Crypto Wallets
Bitbuy is a crypto-exchange platform that doesn't have an in-house e-wallet. However, the platform integrates with Ledger Nano S, which is one of the most popular Bitcoin e-wallets. Ledger Nano S allows you to store your bitcoins offline in a secure environment. It also supports other cryptocurrencies such as Ether, Litecoin, Dogecoin, and Zcash. If you are looking for cold storage for your cryptos, Ledger Nano S is the way to go.
Mobile App
The Bitbuy app for mobile devices is a great way to buy and sell cryptocurrencies. Available for both Android and iOS phone, the app is user-friendly and has all the features you need to make successful trades.
You can download the Bitbuy app from the Google Play Store or the App Store, depending on your chosen OS. Alternatively, you can scan the QR code on the Bitbuy website. Once you have installed the app, sign up for an account using your email address and create a password.
API
The Bitbuy API allows users to access certain features, which enables third-party developers to build applications that can interact with Bitbuy in a variety of ways. For example, it can be used to develop a tool that would allow users to track their Bitbuy account balance and transactions from within their own personal finance tracking application.
Bitbuy's API is available to individuals and businesses that need to automate their trading or account management processes. This includes things like placing and canceling orders, checking account balances, and retrieving the transaction history. The API is also available in multiple languages.
Bitbuy Private Wealth
Another great service that you get with Bitbuy is called Private Wealth, a premium service that gives users direct access to a dedicated team of investment professionals. These experts provide guidance and advice on how to grow and manage your Bitbuy cryptocurrencies.
Bitbuy Private Wealth allows over-the-counter trades - the transactions that occur directly between two parties without going through an exchange. Institutional investors and large businesses often use this type of trade. This means that you'll need to deposit at least 25,000 Canadian dollars to start trading.
Bitbuy Referral Program
Finally, you can benefit from the Referral Program, which offers a great way to earn some extra money by referring friends and family to the Bitbuy platform. When you refer someone to Bitbuy and they sign up for an account, you'll both earn $40 if the person you referred deposits at least $250. There is no limit to how many people you can refer.
Fees and Costs
Bitbuy fees vary depending on the type of account you have, as well as the type of trade you're making.
The Express Trade account comes with a 0.50% flat fee on all buys and sells. If you have a Pro Trade account or you use the API service, the fees are lower. The maker fee is 0.10%, while the taker fee is 0.20%.
When it comes to depositing fees, it is 1.50% for Interac e-Transfer and 0.50% for a bank wire transfer. The withdrawal fee is 1.50% for Interac and 1.00% for wire transfers. You need to deposit at least 50 CAD with Interac e-Transfer or 20,000 CAD with a wire transfer to start trading.
How Does Bitbuy Compare with Coinbase?
The Bitbuy vs. Coinbase comparison is relevant because both trading platforms are excellent for crypto traders, and both operate in Canada. Both platforms offer users the ability to buy and sell Bitcoin, but there are some key differences between the two exchanges.
On Bitbuy, users only pay between 0.10%-0.20% per trade, while Coinbase charges between 0% and 0.6%.
Another difference relates to the accepted payment methods. Bitbuy allows members to use Interac e-Transfer and bank transfers, while Coinbase offers bank transfers and ACH transfers.
Lastly, Bitbuy has a higher account minimum than Coinbase. While Coinbase allows you to trade with only $2, Bitbuy requires a minimum deposit of $50.
Security and Privacy
If you are wondering if Bitbuy is a legit trading platform, the answer is yes. Bitbuy is licensed by FINTRAC and registered with the Ontario Securities Commission. In order to ensure the safety of user funds, Bitbuy adheres to a self-imposed mandate to store more than 95% of all client assets in cold storage. This refers to the practice of storing cryptocurrencies offline to avoid being hacked. Bitbuy also uses 2-factor authentication to add an extra layer of security to user accounts.
Bottom Line
Bitbuy is a Canadian cryptocurrency trading platform that allows users to buy and sell Bitcoin, Ether, Litecoin, and other digital currencies. But before signing up, make sure to weigh all the Bitbuy pros and cons.
The advantages of using Bitbuy include an unprecedented level of simplicity that beginners are sure to appreciate, as well as industry-leading security features and many more advanced tools that will help you trade efficiently. One of the notable downsides at Bitbuy is the high minimum deposit balance, which might discourage some traders from using this platform.
FAQ
Is Bitbuy legitimate?
Yes, Bitbuy is a legitimate cryptocurrency exchange platform. Based in Canada, Bitbuy has been operational since 2016 and is one of the leading exchanges in the country.
Is Bitbuy better than Coinbase?
It depends on what you are looking for. If you are looking for a platform with more features and options, Bitbuy would be the better choice. However, if you are simply looking to buy and sell cryptocurrencies, Coinbase would be a better option. You can turn to our Bitbuy review for a more thorough comparison.
Is Bitbuy regulated in Canada?