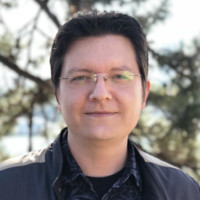 ---
Some or all of the products/services listed on this page are from our affiliate partners from which we receive commissions. This, however, does not influence the evaluations in our reviews. Learn more by reading our
Advertiser Disclosure
.
The key to success in any business is the ability to maintain a steady cash flow. The majority of businesses crash and burn simply because they run out of money. Kabbage is an online lender that understands you don't always have the luxury of waiting for weeks to get a loan. That's why there is no shortage of Kabbage reviews on the internet praising the company's loan approvals.
Loan Amounts
$2,000 - $250,000
APR Range 24% - 100%
Visit Website
Fortunly Rating
Fortunly's Rating: Our editorial team determines the rating based on a set of evaluation criteria developed for each product and service category.
LOAN AMOUNTS
$2,000 - $250,000
MIN. CREDIT SCORE
560 (Recommended)
FEES
No origination fees or prepayment penalties
Strengths
Automated application process
Loans available within 10 minutes
Modest loan requirements
Suitable for low credit scores
No prepayment penalties
Free loan calculator
Payments through Kabbage card
Free business revenue analysis
Weaknesses
Higher rates
Front-loaded fee structure
No long-term financing
Kabbage Overview
Kabbage was launched in 2009 and backed by a number of investors including SoftBank Capital, Reverence Capital Partners, and Thomvest Ventures. In 2012, it was named one of Red Herring's Top 100 North American companies while receiving praise from reputable publications like Fast Company and Forbes.
The company funnels financial assistance directly to small businesses and recently introduced Kabbage Payments and Kabbage Insights. Payments, which was eventually integrated into the Funding section, helps users with invoicing and facilitates online payments. Insights is a free automated tool that allows you to keep track of revenue and cash flow.
Many of the users applauded the speed of approval in their Kabbage loan reviews. The company uses an automated system that processes all your information, and if you are eligible, your loan is approved within ten minutes. Officially, there's no credit score requirement, but you're advised to have a score of at least 560.
However, Kabbage's flexible criteria comes with a price – high interest rates. The lender has some of the highest rates in the business, and APR can reach an astounding 100%. Most of the Kabbage complaints are about this very issue.
Kabbage primarily deals with lines of credit. You pay interest only for the amount you draw, and each time you take it, it's considered a separate loan. You can choose to repay it in 6, 12, or 18 months. The company also established a Kabbage card, so you can pay directly at the point of sale.
How does Kabbage compare to other business lenders?
Kabbage
APR Range
---
24% - 100%
Min. Credit Score
---
560
LoanBuilder
APR Range
---
24.83% - 49.94%
Min. Credit Score
---
620
OnDeck
APR Range
---
9% - 98%
Min. Credit Score
---
600
Types of Financing Available
Kabbage Line of Credit
Instead of handing out one-time loans, Kabbage gives its clients access to ongoing lines of credit. You gain access to a pool of funds of up to $250,000, and you take the amount you need. The Kabbage line of credit reviews reveal that every time you withdraw any funds from the account, it's considered a new loan by the issuer – Celtic Bank.
You get to choose whether you want to repay it in 6, 12, or 18 months. But the availability of options depends on the applicant, and not everyone gets the same payment terms.
Kabbage gives you quick and easy access to funds through their loan card. You can use it to pay at any point of sale directly from the borrowed funds. In addition, the Funding service is tied to their Payments system, which makes the whole process even faster.
Kabbage Paycheck Payment Program
Today's Kabbage loan reviews highlight the company's fair treatment of borrowers who can't pay Kabbage due to the economic fallout from the coronavirus pandemic. Many reached out to Kabbage customer service agents and were informed that their payment periods were extended with no additional fees.
Kabbage, which was originally focused on short-term loans for small businesses, pivoted to processing Paycheck Protection Payment loans through the US Small Business Administration after the government passed the Coronavirus Aid, Relief, and Economic Security Act. The company put all other loan applications on hold in April and now focuses solely on PPP loans.
Kabbage cash reviews suggest that this is a great channel to get the government funds in the shortest time possible. PPP loans can be up to 2.5 times your average monthly payroll during the year preceding the application.
The maximum amount you can get from Kabbage is $2 million. Loans that meet the forgiveness criteria don't have to be repaid. The payment for the first six months is deferred, but the interest rate keeps accumulating.
Further Reading
Find the best financial product for your business
Application Process
The main reason why Kabbage is able to approve loans so fast is its reliable automated application process. There are three steps:
Basic business information
You provide business information in accordance with the Kabbage loan requirements. The clearer you are in your application, the faster the process.
Financial review
The lender requires access to your financial statements and bank accounts (in a read-only mode), and the company will also do a hard pull of your information to make sure everything is in order.
Identity verification
Finally, they'll need to verify your identity through official documents. If you're approved, you get access to the funds in about ten minutes or less. The entire application process is free, and you are in no way obliged to take the funds being offered.
Kabbage funding reviews also reveal that applications for over $200,000 need to be done manually, which might take a couple of days.
What information do I need to apply?
Documentation requirements depend on who the applicant is, but you should have the basics covered:
Business name, type, and industry
Contact information
Bank and credit card statements
Tax returns
IDs with pictures
Access to online accounting apps
Although Kabbage is a reliable, registered lender that won't abuse any of the information you provide, make sure to give read-only access to all your financial programs. Most of these popular apps like Quickbooks or Xero already have modes created specifically for these purposes.
In-depth presentation of features
As you've probably noticed from the Kabbage reviews online, this lender doesn't provide long-term deals. The most you can ask for is $250,000, and the maximum loan term is 18 months. If your application is approved, the cash is deposited into your bank or PayPal account, and you can use the Kabbage card to access the funds directly.
There's no actual minimum credit score required, but you're advised to have at least 560. Ultimately, the biggest drawback is the Kabbage interest rate. The fees can take a sizable chunk of your monthly budget, so it's important to know what you're getting yourself into.
One thing you don't need to be concerned about is the company's reputation. Kabbage reviews on BBB are overwhelmingly positive, and the lender holds an A+ rating. Kabbage got similar feedback on other consumer review websites, including TrustPilot where it has an excellent score based on over 6,500 reviews.
Loan amount and APR details
The minimum amount you can borrow from Kabbage is $2,000, while the maximum goes up to $250,000. This is a decent figure for a short-term line of credit. As part of our Kabbage loan review, we feel it is important to advise you to avoid borrowing the maximum amount because anything over $200,000 requires manual processing.
Before choosing the loan, think whether you really need that extra $50,000 that will slow things down by at least one day.
The biggest concern is the APR range. It depends on a number of factors and can be anywhere from 24% to 100%. Although there's no origination or prepayment penalties, Kabbage's interest rates are front-loaded. That means you get all the heavy rates up to 10% in the first few months, so you pay off most of the interest early on.
Eligible and non-eligible businesses
Even though most of the Kabbage business loan reviews mention the number 560, there is no actual minimum credit score requirement. Obviously, the loan was created to attract as many businesses as possible, especially those that can't get approved elsewhere. This doesn't mean that your score doesn't matter. It just means that you might have to accept higher Kabbage loan rates.
Kabbage does a hard pull of your information and checks your revenue consistency, cash flow, and the business owner's consumer credit. It even checks your social media activity to create a full picture. Your business needs to be active for at least a year and have an annual revenue of $50,000 or $4,200/month in the last three months.
One question that always comes up in Kabbage lending reviews is whether you should reapply if you are rejected. The answer is a simple no. With your first application, you've created an account with this lender. As such, your business will constantly be checked for eligibility, and you will be contacted if anything's changes.
Repayment Terms
Since there are only short-term Kabbage business loans, you can expect higher interest rates. These range from 1.25% to 10% for the first few months and later drop to around 1%. The rates are determined by various business performance factors.
Kabbage customer reviews recommend using the company's loan calculator to figure out your monthly fees. While the tool is completely free and fairly precise, it only offers an estimate. So treat it more like a recommendation than anything else.
The Bottom Line
There is no doubt that Kabbage's main virtue is speed. Thanks to the automated process, you get a great value loan within minutes without having to endure a lengthy and complicated application process. It's money in your pocket when you need it most. The most common complaints found in reviews of Kabbage business loans are about the APR.
Although many of these grievances are legitimate, this is still a reliable service with few requirements.
FAQ
Is Kabbage legitimate?
Kabbage is a reliable, legitimate company that has been in the business since 2009. The loans you get from this lender are guaranteed by Celtic Bank, one of the top 10 SBA banks in the US. For more about the company's reliability, you can check out Kabbage business loan reviews on websites like TrustPilot, BBB, and Glassdoor.
Does Kabbage run your credit?
Yes. Even though there's no minimum credit score required to apply, Kabbage goes through your statements and examines your cash flow. All of this is done automatically for loans under $200,000, while anything above that sum requires manual handling. If you provide all the necessary information and go through all the checks, you can expect to receive your line of credit in about ten minutes.
What is the interest rate on a Kabbage loan?
According to online reviews of Kabbage loans, interest rates range from 1.25% to 10% in the first few months and drop to around 1% for the remaining payments. There are no origination fees or prepayment penalties. The APR ranges from 24% to almost 100% in certain cases. You can use the company's free loan calculator to check it out for yourself.
Does Kabbage do a hard pull?
Yes. Kabbage does a fairly detailed check of your account taking various factors into consideration. Since it is a hard pull of information, you can expect your credit score to go down by a couple of points, but this shouldn't be a cause for concern. It will come back to normal within two years.
What credit score do you need for Kabbage?
Kabbage reviews on the web suggest you should have a minimum credit score of 560. However, if you're slightly below that point, you can still apply without any restrictions. Kabbage takes numerous factors into consideration and doesn't demand a minimum score. The application is free, and even if you get rejected, you will be automatically notified if you become eligible at some point.