In-Depth Analysis
National Debt Relief Review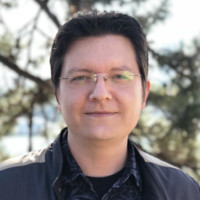 ---
Some or all of the products/services listed on this page are from our affiliate partners from which we receive commissions. This, however, does not influence the evaluations in our reviews. Learn more by reading our
Advertiser Disclosure
.
Debt. Just hearing or seeing this word generates a lot of stress and anxiety for many Americans. It is one of the main concerns of cash-strapped people under the weight of financial problems. These strange economic times don't seem to help either.
National Debt Relief is here to help you resolve your financial crisis and get you back on your feet. In this National Debt Relief review, we'll provide you with all the details you need to decide whether this is the right service for you.
Min. Debt Amount
$7,500
Services Fee: 15% to 25% of the total debt
Visit Website
Fortunly Rating
Fortunly's Rating: Our editorial team determines the rating based on a set of evaluation criteria developed for each product and service category.
Services Fee
15% to 25% of the total debt
Minimum Debt Requirement
$7,500
Average Debt Relief Duration
24 to 28 months
Strengths
Applies to major types of debts and loans
Easy-to-use system
Saves you time and effort
Can consolidate different debts and manage them into one regular low installment
Weaknesses
Cannot handle legally-bound debts
Mortgages, utility bills, home loans, and auto loans are not eligible
Overview
National Debt Relief was founded in 2009 with a mission to break the chains of debt of Americans experiencing financial difficulties. Its expertise in debt settlement and relief solutions covers a wide range of debt types. Applicants are given the convenience to make the payments they can afford. National Debt Relief manages the debt and makes negotiations on the applicants' behalf to minimize the total.
National Debt Relief is a trusted name in the industry compared to many other nationwide debt reduction services. It's been duly accredited by the Better Business Bureau since 2013. The company is also a member of the American Fair Credit Council and the International Association of Professional Debt Arbitrators.
How Does National Debt Relief Work?
So, what is debt relief, and how can you benefit from it?
It's a service for reducing debt until it's paid off; payments are made more affordable or consolidated into a single, more manageable, measured payment.
National Debt Relief is already a top choice among the US debt consolidation and debt relief providers. The debt relief services they offer aim to reduce the debt's impact on one's current finances. Clients are offered to pay off debt on a minimum budget while keeping a sufficient sum for personal expenses.
National Debt Relief upholds the national standards and policies for debt relief services. Their terms adhere to national guidelines while protecting the rights of debt-weary applicants. The company is committed to its debt settlement process, and it leads negotiations with creditors for you. Other debt relief companies may have stricter terms, but National Debt Relief keeps it as light and basic as possible.
Once you apply for the service and get approved, the company will negotiate a lower settlement amount until the creditor accepts it. Meanwhile, you need to collect enough money to be deposited into an escrow account. It will be under your control and used with your permission to fund the settlement.
An applicant must have a monthly payment available for this escrow account to be discussed upon application. No extra National Debt Relief fees apply. The minimum debt requirement is $7,500.
Applicants must also be in a state of financial hardship. This will validate the plan as the applicant becomes confirmedly unable to afford the payments. Creditors will know the applicant is unable to pay in full, and from there, it will be easier to negotiate a National Debt Relief's settlement offer since, for the creditors, a partial payoff is still better than no payoff at all.
National Debt Relief Services
Debt Relief
The National Debt Relief program aims to help Americans who are currently in debt and have difficulties repaying it. National Debt Relief becomes a negotiator on their behalf. Clients get a chance to make the payments they can afford and finally settle their debt.
Credit Card Debt Relief
With all the high interest rates and fees, card debt freedom usually has a higher price. The company accepts debts from major credit cards: Visa, Mastercard, Discover, American Express, and others. It negotiates with the card companies for a more favorable payment scheme for its clients.
Debt Settlement Services
National Debt Relief will negotiate on your behalf to lower the debt total. It's their flagship feature discussed in many National Debt Relief reviews. The applicant will then make payments to an account that covers the settlement.
Debt Consolidation
This option gives you the opportunity to replace multiple creditors with just one and pay off your debt by making a single monthly installment with a lower interest rate.
Debt Relief Coverage
National Debt Relief covers the following types of debt:
Major credit card debts
Debts on department store cards
Gas cards
Unpaid bank loans
Unpaid loan installments
Finance company debts
Repossession balances
Unsecured business debts (closed businesses)
Bank, overdraft, and associated fees
Cell phone debts
Credit union debts (non-federal or military)
Veterinarian expenses above $500
Abandoned timeshare properties
Judgments (less than six months)
Back rent at a previous residence
As you can see, the National Debt Relief program is quite extensive. The majority of these debts are unsecured debt payments that may have high interest rates, penalties, and other fees attached to them. An added headache is when a credit collection agency gets involved.
Most of the debts listed here will benefit from a faster and earlier settlement or a full payment. Otherwise, miscellaneous fees tend to eat away the client's remaining funds.
Financial Education and Advice
In addition to providing debt relief, the company tries to educate its clients by offering specific advice and financial consultations, and this National Debt Relief review would not be complete without mentioning this important aspect.
National Debt Relief wants its clients to learn from their experiences of dealing with debt to avoid future repeats and possible steep fees that will cost them even more time and money. Insightful financial guides and advice articles are available on the National Debt Relief portal. These guides may also help with avoiding unseen debt traps.
The online client portal also features a blog with financial insights and articles on fund management, how to settle debt, taxes, loans, emergency funds, and savings resources.
National Debt Relief Calculators
On the company's website, you'll find a number of financial calculators designed to reflect your unique financial situation and fit your specific needs. The available calculators include the Accelerated Debt Payoff calculator, Consolidation Loan Investment, Cost of Debt, Credit Card Minimum Payment, Credit Card Optimizer, Credit Card Payoff, Home Equity Debt Consolidation, How Much Do You Owe, Personal Debt Consolidation, and Roll Down Your Credit Card Debt calculators.
For the full description of each of these handy tools, visit the National Debt Relief website.
Coverage Limitations
A typical review on National Debt Relief agency debt consolidation may not highlight some of its coverage limitations on certain debt types. Specific debts with preexisting conditions are not covered by the program, namely:
Secured debts
Unpaid utility bills
Current house rent
Home loans
Government loans
Unpaid IRS debts
Taxes
Child support
Speeding tickets
Gambling
Bail
Insurance
Warranty contracts
Lawsuits
Most of these are tied into certain regulations, laws, and legal issues that prevent them from being eligible for debt relief services.
Pricing
If you were hoping to find a price list of the company's services in this section, we'll have to disappoint you. No National Debt Relief review and its price list are displayed as there is a consultation period first. Fees generally depend on the amount of debt: 15% to 25% and they are charged after the debt is settled.
After the consultation, National Debt Relief will offer an agreement to the client with the steps to be taken, terms, and costs. Once the client agrees, they stop dealing with their creditors, and the company handles negotiations for a more realistic, lower settlement. National Debt Relief afterward informs the client of the results, and their escrow account is then charged the settlement total.
National Debt Relief Reviews and Complaints
Choosing a debt settlement company can be stressful. Not only are you burdened by debts, but you also have to be timely and practical. Then you need to compare notes on pricing and effectiveness to choose the right one.
At this point, various customer reviews detailing each debt relief service's pros and cons become indispensable. So, how does National Debt Relief fare in terms of customer satisfaction?
Overall, the company has been receiving praise and high marks from its users. It has a proven track record and some competitive industry performance reviews to boast about.
The Better Business Bureau review of National Debt Relief displays a collection of customer interactions with the company. The majority of these are positive and highlight the exceptional customer service and understanding of the clients' financial situation. All complaint cases are marked closed: Another vital customer service metric that shows the company's commitment to resolving all issues its users may encounter; it's an indicator of their quality services.
Customer reviews aren't included in the BBB Rating. However, these are also important as they indicate that customers feel respected despite the challenging financial situation they are in. National Debt Relief BBB review gives the company an A+ rating and a 4.22/5 score.
Moreover, National Debt Relief's score on Trustpilot is 4.7/5, based on more than 33,000 customer reviews. Such a high score indicates that, as long as it's within your budget, availing of the service makes sense. When choosing between steep fees, lowered credit scores, the uncertainty of the unpaid debt situation and one agreement with National Debt Relief, clients usually pick the second option.
National Debt Relief reviews are full of positive customer comments on the company's knowledgeable, kind, and efficient customer support representatives. If you wish to contact its debt relief experts, you can write them an email or call them Monday to Friday, from 8 a.m. to midnight EST, or on Saturdays, from 10 a.m. to 10 p.m. EST.
Debt Settlement Pros and Cons
Of course, debt relief services come with fees of their own which should be taken into consideration when weighing in on the pros and cons of debt relief. Another substantial disadvantage is definitely a hit on your credit score. Debt relief can also be a bad idea for clients who can't follow the program and regularly pay the monthly installments.
The pros, on the other hand, include a lower settlement amount, avoidance of further (and possibly legal) creditors' action, and more time to pay off (a lowered version) of the debt. The service may already be needed when more money and time are being lost to bad debt.
The goal of this review of National Debt Relief is not to persuade or dissuade you from availing of this company's services. Instead, we strive to give you all the necessary details so you can pick the best alternative in your unique financial situation.
Comparison Review on National Debt Relief
National Debt Relief
Fees:
---
15% - 25%
Minimum Debt Amount:
---
$7,500
Guardian Debt Relief
Fees:
---
20% of original debt
Minimum Debt Amount:
---
$7,500
CuraDebt Debt Relief
Fees:
---
20% of total debt
Minimum Debt Amount:
---
$5,000
Your Way Out of Debt
Time is usually essential when dealing with debt, especially expensive ones from credit cards and certain loans. Debt relief services may be your best option before the situation worsens. We advise you to get a free consultation and check if National Debt Relief's program fits your budget and if it can end your debt situation on favorable terms.
The BBB National Debt Relief ratings and debt reduction services reviews paint an encouraging picture: Once you sign up, expert help and experience will be on your side.
One thing is certain: You cannot procrastinate on debts, especially not on those with interest and fees – they have a tendency to expand mercilessly. Instead, check any BBB customer review of National Debt Relief or similar providers to find one with a proven track record and take the first step on the road to clearing your debts today.
Reviewed by Fortunly
Explore Options for Getting Out of Debt
FAQ
Is National Debt Relief legit?
Yes. As pointed out by numerous National Debt Relief reviews, including ours, the company is a member of the American Fair Credit Council and the International Association of Professional Debt Arbitrators. Additionally, the company's BBB rating stands at A+.
Does National Debt Relief ruin your credit?
Adverse effects on your credit score are probable but temporary. The credit score will drop when National Debt Relief takes over your debt case. At this point, you will stop dealing with the creditors and other parties involved with your debt. Payments will halt momentarily as negotiations are carried out. This produces a bad credit score. Most other debt relief programs, as the reviews usually note, will have the same effect on your FICO score. What's important is that once the debt is settled, your credit score will improve.
Do debt relief companies really work?
Yes. By negotiating a debt reduction and managing your debt until it's paid off, debt relief companies work toward making you debt-free again. How effective a debt relief provider will be in managing your debt depends on various factors, including the amount and type of debt involved. Searching for a national debt relief program + debt reset program review online can help with options.
Does National Debt Relief charge a fee?
While government debt relief programs may have lower or even zero fees depending on the situation, National Debt Relief charges percentage fees after the debt issues are resolved. These fees are disclosed and agreed upon at the initial signing of the agreement. Typically, clients who complete the program realize approximate savings of 50% before fees and 30% after the deduction of the fees. That means the average National Debt Relief percentage fee amounts to 20% of your debt, even though it can be as low as 15% and as high as 25%, according to our National Debt Relief review.