Top 40+ eCommerce Statistics of 2021
---
Top 40+ eCommerce Statistics of 2021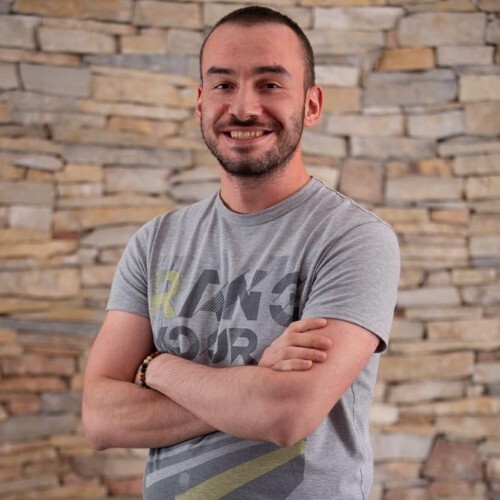 ---
The internet was born on New Year's Day, 1983, when ARPANET deployed TCP/IP as the communications protocol for distributed computing.
It's a pretty fair bet that the first online sale was consummated by Valentine's Day, just six weeks later.
It wasn't until the installed base of smartphones hit critical mass, however, that the eCommerce industry truly exploded. The unprecedented rise of mobile devices worldwide has disrupted the shopping habits of an entire civilization. The smartphone's convenience, speed, and ease of access have proved irresistible to consumers around the globe.
eCommerce statistics reveal a confluence of retailer push and consumer pull. Online buying and selling is rapidly becoming the new standard in consumer shopping. Volume - whether measured in transactions or dollars - has attracted increasingly serious and powerful competition for online retailers. And it has opened the door to unprecedented innovation.
This page summarizes Fortunly's research into the current state and promising future of eCommerce.
Key Statistics About eCommerce - Editor's Choice
More than 80% of online shopping carts are abandoned before checkout on mobile devices.
American consumers spent around $7.4 billion on online shopping during Black Friday 2019.
eCommerce sales are expected to surpass $735 billion by 2023.
It is estimated that 95% of all purchases will be made online by 2040.
eCommerce businesses lose more than $75 billion per year because of bad customer service.
eCommerce sales are expected to reach $4.8 trillion on a global scale by 2021.
Around 80% of US customers said that free shipping would make them more likely to make an online purchase
Credit cards are the most popular payment method for shopping online, followed by electronic wallets and debit cards.
There are more than 2 billion online shoppers worldwide.
(Statista)
That's about 25% of the world's population, which speaks for itself about the size of the global eCommerce market.
Amazon is the largest eCommerce retailer in the world.
(Forbes)
The San Francisco-based online shopping giant generates the highest revenue among all world's eCommerce platforms. In 2018, Amazon annual sales were $77 billion. Second-biggest? Chinese e-retailer JD.com, with global sales of $61 billion.
During the first half of 2019, 83% of online American adults purchased a product at least once through Amazon.
(Big Commerce)
Nearly half (49%) of the money spent online by American consumers goes toward Amazon purchases. Amazon's eCommerce percentage of retail sales is approximately 5% of all consumer purchases in the United States. The market capitalization of Amazon is almost $1 trillion.
Consumers say their main motivation for shopping online is the ability to shop 24/7.
(KPMG)
Current eCommerce stats show that the number-one reason people choose online shopping over brick-and-mortar stores is the ability to shop at any time of the day or night. A global survey of 18,430 consumers shows that being able to compare prices, save time, and choose from a wider variety of products and services are also top motivators for digital buyers.
Global eCommerce sales are expected to reach $4.8 trillion by 2021.
(Shopify Plus)
At the beginning of the next decade, there will be about 2.1 billion shoppers buying goods and services online. Trends like this one confirm that global eCommerce growth is nowhere near slowing down.
The average online shopper will buy a product within 20 days of searching it on Google, or within 26 days of viewing it on Amazon.
(WordStream, Jumpshot)
Statistics on retail eCommerce sales worldwide show that more than a third of users will buy a product or a service within five days of a Google search.
Up to 82% of online shopping carts are abandoned before checkout.
(PYMNTS.com, Baymard Institute)
According to a 2016 survey, online shopping-cart abandonment rates are 61% on desktop, 71% on tablets, and 81% on mobile devices. Here's another illustration: In 2014, about $4 trillion in goods and services was simply left in online shopping carts and never purchased. The average abandonment rate in 2019 was 65.79%.
About $260 billion in lost eCommerce sales could be recovered through checkout optimization.
(Baymard Institute)
Research on cart abandonment shows that large online retailers can increase conversion rates by up to 35.26% just by offering a better checkout design. This eCommerce statistic suggests that consumers reward a high-quality user experience with higher sales.
An eCommerce consumer report by Narvar shows that during Q4 2017 and Q1 2018, 42% of shoppers returned at least one item bought online.
(Narvar)
Research suggests that returns are an extremely important part of customer experience. Narvar reports that 76% of survey respondents said they would use the same service again if returns are easy and transparent, and 69% would do the same if the eCommerce site returned their money immediately after the return.
50.5% of U.S. online consumers would like to see at least three product photos before purchasing.
(Splashlight)
eCommerce statistics show that customers value both the quantity and the quality of product visuals. More than a quarter of consumers would like to see a minimum of 6 photos showing front, back, side, 360-degree, and close-up perspectives of the product.
79% of U.S. customers say that free shipping would make them more likely to make a purchase online.
(Walker Sands)
A 2018 report by Walker Sands suggests that free and fast shipping positively affects consumer purchases across all online retail channels. The report reveals that 42% of respondents said that same-day shipping would make them decide to make an online purchase.
American consumers spent as much as $7.4 billion on online shopping during Black Friday 2019.
(Adobe)
That's a $1.2 billion increase compared to the previous year, which marked a record-breaking holiday for American retail e-business.
eCommerce as a percentage of retail sales in the United States is lower than in China, the United Kingdom, South Korea, and Denmark.
(Statista)
In 2016, nearly a fifth of China's retail sales occurred online, compared to 8.1% in the United States.
As testimony to the vigor of U.S. eCommerce market size growth, sales are expected to surpass $735 billion in 2023.
(Statista)
eCommerce statistics from 2018 show that sales of physical goods amounted to $504.6 billion. Three years from now, the projected revenue from apparel and accessories online sales will exceed $138 billion.
It is estimated that 95% of all purchases will be made online by 2040.
(Nasdaq)
Mobile eCommerce stats show the importance of supporting mobile devices in online shopping. The portion of eCommerce sales made using smartphones and tablets will continue to grow, and overall online sales will rise to 95% from just 18% in 2018.
61% of U.S. consumers have messaged a business in the last three months.
(Facebook Business)
Data from Facebook Business shows that messaging is increasing across all platforms as mobile devices become the dominant platform for contact between customers and retailers. Consumers in the United States and around the world expect eCommerce stores to provide faster responses via chat than traditional methods like email.
More than 80% of U.S. consumers say that Instagram helps them decide whether they want to make a purchase.
(Facebook Business)
Facebook says 83% of people use its Instagram service to discover new products or services, and that 81% of them do product research on the platform. Social media is redefining the meaning of what is eCommerce, and Instagram marketing is quickly becoming an integral part of the online shopping industry. If the current trends are any indication, it is set to become the number-one eCommerce spot in the social media platform world.
About 80% of American citizens are online shoppers.
(Pew Research)
Of U.S. consumers surveyed, 15% said they shop on a weekly basis, while 28% shop online at least a few times a month.
eCommerce sales statistics show that the number of online shoppers has steadily risen since 2000. Back then, only 22% of consumers had made a purchase on the internet.
55% of U.S. consumers don't trust the companies they're buying from as much as they used to.
(HubSpot Research)
The trust between businesses and customers has eroded. People are now inclined to turn to friends and family for shopping advice. Most say they do not trust advertisements and sponsored content on social media networks.
67% of customers are willing to switch to a different brand because of a single bad customer experience.
(Forbes)
The global eCommerce industry is rapidly shifting toward customer service as the most important factor for any type of business or a brand. Considering the abundance of online retailers, it is no surprise that the percentage of consumers willing to switch brands due to poor customer support is growing rapidly. In fact, this number rose by almost 30% since the 2016 report.
Businesses lose more than $75 billion per year because of poor customer service.
(Forbes)
Losses due to bad customer service have risen by over $13 billion since the last report in 2016. This has led many CEOs to prioritize customer service - even over product quality.
eCommerce sales represented 14.1% of all retail sales worldwide in 2019.
(Statista)
Due to eCommerce growth, online sales are expected to account for 17.5% of all retail sales by 2021. The figure will reach 22% by 2013, researchers say.
Credit cards are the most popular payment method for shopping online, at 42%.
(Statista)
Statistics from previous year show that credit cards still reign as the preferred choice for online purchases, but electronic wallets like PayPal are closing in at 39%. Debit cards rank third at 28%, followed by cash on delivery with 23%.
China is the biggest eCommerce market, with $672 billion in online sales.
(Business.com)
When looking at eCommerce market size by country, the United States comes in second place with $340 billion in sales. The United Kingdom ($99 billion) ranks third. The fourth and fifth places on the are reserved for Japan at $79 billion and Germany at $73 billion.
65% of consumers compare product prices on their smartphones while visiting physical stores.
(KPMG)
People are becoming much more informed now that smartphones are so widely used and the internet is accessible almost everywhere. Statistics on online shopping like this one show that it's hard to get away with higher prices, strict return policies, and poor service. Losing customers over such issues represents a big issue for businesses - especially since researchers say shoppers are increasingly unlikely to give retailers a second chance.
85% of consumers research products online before making a purchase.
(Salesforce)
Most - 74% - of consumers' research efforts take place at company websites. Other popular options are email (43%) and social media (38%). Younger generations are increasingly turning to voice search: 40% of consumers aged 18 to 36 use digital assistants like Amazon Echo and Google Home to conduct eBusiness research.
About 2.63% of visits to U.S. eCommerce websites turn into a purchase.
(Invesp)
Conversion rates for online stores in the United States have dropped by 1% since 2014, reflecting both a rise in competition and an increased level of consumer product-comparison research. Global sales statistics generally follow this same trend. The U.K. eCommerce market is experiencing a reverse effect, climbing from 3.65% in 2014 to 4.31% in 2018.
If page-load times on mobile are three seconds, 53% of users are likely to bounce from the website.
(Think with Google)
Loading speeds are incredibly important for eCommerce websites, and every second greatly affects user bounce rates. In fact, mobile shopping statistics from Google show that if your load times go from 1s to 5s, the bounce rates increase by 90%, and if they reach 10s, the rate will jump by 123%.
About 59% of millennial consumers check Amazon before other eCommerce services.
(KPMG)
As millennials and members of Gen Z become the main consumers in the U.S., shopping habits and venues will evolve. This is evident in the case of Amazon, where 9% of millennials have already made a purchase. Online shopping statistics show that Gen Z consumers are right behind them at 62%.
Amazon Prime has attracted more than 100 million users globally.
(Reuters)
Amazon's subscription-based service has been a huge success. It has garnered the attention of shoppers and gamers, and in the process massively increased Amazon's annual sales. The eCommerce giant's offer of faster shipping and interesting promotions has seen an increase from 20 million to 100 million users in just a few years.
Mobile retail eCommerce sales amounted to $2.3 billion in 2019, and are expected to reach $2.9 billion in 2020.
(Statista)
eCommerce growth statistics show that mobile retail sales are becoming a huge part of the market. These sales amounted to $967 million in 2016, but are projected to reach $3.55 billion by 2021. That is a jump of more than 300% in just five years.
86% of American citizens would like to receive promotional emails at least once per month.
(Marketing Sherpa)
Email is an incredibly useful eCommerce tool for keeping customers aware of new products and promotional deals that are available with your business. In fact, 15% of the U.S. residents surveyed in this study said they would like to receive promotional emails on a daily basis, while 60% of them say once a week is better.
80% of consumers would stop doing business with a company because of a poor customer support experience.
(HubSpot Research)
Statistics on digital buyers from 2018 are a clear indicator of how important customer support is to any online business. Consumers want to get help as fast as possible, to be contacted by friendly and helpful staff, and to have their issues resolved with a sense of urgency. If online sales sites don't provide sufficiently good support services, it is likely that they will lose potentially faithful customers to the competition.
In 2018, holiday retail sales passed $1 trillion for the first time in history.
(eMarketer)
Consumer confidence in the economy has been on a record high during the past year, leading to a 5.8% increase in holiday sales over 2017. Strong eCommerce sales helped contribute to record-breaking sales, especially on Amazon, which accounted for more than 40% of all online sales.
68% of consumers would prefer to learn about new products via video content.
(HubSpot Research)
Video marketing has quickly become key to successful eCommerce sales. Perhaps that's why 87% of businesses now use video to market their products. Research on global eCommerce trends reveals that only 15% of consumers prefer text-based articles and 4% choose infographics as their favorite marketing medium.
On average, men spend 68% more on eCommerce purchases than women.
(KPMG)
Data on the demographics of online shoppers indicates that both sexes make purchases at about the same rate. However, male shoppers spend substantially more money. This can be attributed to the fact that male shoppers dominate the markets for expensive products like luxury goods and electronics. In fact, 72% of all electronics purchases are made by men.
Baby Boomers spend an average of $203 per online transaction, more than any other generation.
(KPMG)
Older generations make up a big percentage of retail sales online, in some regards even outpacing younger shoppers. Baby Boomers are the most likely to spend money on healthcare products, household appliances, and wine - products that have higher prices.
55% of consumers abandon their shopping carts due to high "extra" costs like shipping and other fees.
(Baymard Institute)
eCommerce return rate statistics suggest that about 34% of digital shoppers immediately abandon their shopping carts if the website demands that they create an account before shopping. Another 26% say they abandon the page if they face an overly complicated and long checkout process.
75% of consumers expect shipping to be free even on orders under $50.
(National Retail Federation)
This figure represents a 7% increase compared to the previous survey, and shows that international markets are increasingly demanding. More consumers than ever expect free shipment of their orders - including 88% of Baby Boomers. Overall, 65% of U.S. consumers will first check free-shipping requirements before even beginning to add items to their shopping carts.
75% of online grocery shoppers keep purchasing products from the first store they try.
(Think with Google)
U.S. online grocery shopping is strangely lagging behind other economies and eCommerce markets like the U.K. and South Korea, where customers already buy over 10% of their groceries online. Only 2% of groceries in the United States are purchased online, but the market is set for a huge expansion, especially now that Amazon has bought Whole Foods.
Internet user penetration level in the US is projected to be 88.7% in 2020.
(Statista)
As consumers get more connected, penetration levels for eCommerce marketing continue to rise. In fact, projections indicate that the internet penetration rate might rise by 5% in the next three years, reaching 93.7% by 2023. This will bode well for online shopping retailers big and small alike.
Final Words
Online shopping is more than an emerging industry. It is already one of the most important ways for large and small business to reach customers. If eCommerce market-size projections are to be believed, digital shopping will only continue to grow more important. Technical innovations like drone-based delivery systems and autonomous vehicles will accelerate the trend.
Consumers are pushing both the smallest and the biggest online retailers to offer better service and more generous offers. Today's customer has more power than any in history, and the power is growing as the number of online shoppers increases.
If the eCommerce statistics we compiled here indicate one thing, it's that consumer satisfaction is what makes or breaks any online business, no matter how big or small.
About author

G. Dautovic
I have always thought of myself as a writer, but I began my career as a data operator with a large fintech firm. This position proved invaluable for learning how banks and other financial institutions operate. Daily correspondence with banking experts gave me insight into the systems and policies that power the economy. When I got the chance to translate my experience into words, I gladly joined the smart, enthusiastic Fortunly team.
Leave your comment
Your email address will not be published.