20+ Mortgage Statistics to Be Aware Of
---
20+ Mortgage Statistics to Be Aware Of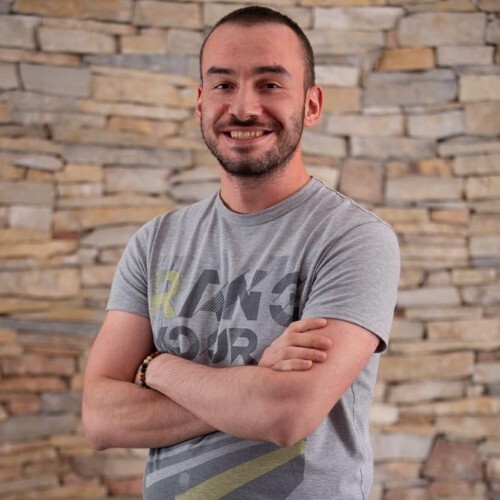 ---
Becoming a homeowner is essential to the American Dream. Your house is more than a place to live. Owning a home is the tangible culmination of years of hard work.
It was once common to accumulate sufficient savings to pay cash for a home, but stagnant wages and rising real estate prices have made that impractical for nearly all Americans.
That is where mortgages come in.
A mortgage is probably the biggest loan you will ever take out - and it's a necessary part of achieving the American Dream. So take a hard look at the mortgage statistics and trends on this page. As a prospective homeowner, you need to be as informed as you can be. Especially after everything that has happened over the past decade.
Although most segments of the economy have recovered since the Great Recession of 2008, the mortgage industry is still grappling with changes.
Nowhere is this more evident than in the rising influence of nonbank mortgage lenders. Big deposit-taking banks have seen a significant drop in their share of mortgage originations, while independent mortgage lenders have been resurrected. These big and small nonbanks have increased market share, catapulting themselves to the very top of the industry and bringing change on an unprecedented level.
We have researched this new world of lenders and compiled the most relevant, interesting U.S. mortgage statistics here on one page.
It was never as important to be informed about all of this as it is now. We hope the statistics here will help you understand the current state of the mortgage industry - and even save you money on the purchase of a home.
Watch our latest video on the best debt payoff methods:
Essential Statistics About Mortgages - Editor's Choice
Percentage of homeowners with mortgages: 63.
Number of homes sold in the United States each year: more than 6 million.
Current American mortgage debt: $10.3 trillion.
Portion of homes purchased with mortgages as opposed to cash: 78%.
Total American homeowner equity: $15.1 trillion.
The average new mortgage balance in the United States is $260,386.
(U.S. Census Bureau)
Home prices vary by state and other factors, but overall, U.S. mortgage stats show that the average balance has been steadily rising over the years. In fact, it increased by over $55,000 since 2007. The rise is mostly due to the higher home prices, especially in states like California, New York, and Colorado.
63% of homeowners in the U.S. have mortgages.
(U.S. Census Bureau; Chamber of Commerce)
For most Americans, buying a new house with cash is not an option - especially a first house. It would take decades to amass that amount of money, especially since housing prices are sharply increasing in many states, such as Idaho, Utah, Tennessee, Georgia, and Arizona. That is why all mortgage industry statistics forecast a rise in home loans in the future. For young people especially, mortgages are the only reasonable path to home ownership.
By the end of 2018, individuals in the United States owned $25.6 trillion in real estate.
(Federal Reserve Bank of St. Louis)
The rising value of real estate indicates a healing market that is recovering from the Great Recession. In fact, this number has risen by over $4 trillion in the past five years and looks to keep increasing in the future. But of course a new recession could derail those projections.
64.4% of homes in the US are owner-occupied.
(Federal Reserve Bank of St. Louis)
Mortgage loan statistics show a drop of almost 5% in owner-occupied home ownership compared to 2004 data. The data highlights ongoing concentration of real estate wealth among fewer owners as well as the tightening of credit standards following the Great Recession. Consumer doubt is also a factor: Some people are still wary of going into debt after the last banking crisis.
The average down payment for a house in the United States is about 6%.
(SmartAsset)
Finance experts and mortgage lenders have always recommended that you make a down payment that's worth 20% of your new home's purchase price. This advice has morphed from realistic to aspirational in modern real estate circles. Many homes are now purchased with 1% down payments. Mortgage origination statistics point to rising home prices as a big factor, and as a result there is no sign that this trend will reverse any time soon.
More than 6 million home sales occur in the United States every year.
(Statista)
Statistics show a steady increase in both new and existing houses sold in the U.S. since 2011. In that year, the total number of house sales was 4.75 million, and 2019 estimations suggest a total of 6.44. That is a 26.2% increase in less than a decade. It signals the recovery of the country's economy since the global financial crisis ended in 2009.
Independent mortgage lenders account for 44% of lending by the top 25 American loan originators.
(The Economist)
Mortgage industry statistics point to a great shift toward non-bank lenders. The transition has led to a resurrection of independent lending companies. These non-banks have risen from 9% market share in 2009 to near parity with banks. Five out of the 10 largest mortgage lenders in 2019 were non-banks. The largest is Quicken Loans.
Total mortgages amount to $10.3 trillion.
(Statista)
While a big increase in total mortgage debt may seem like a bad thing, it is in fact a sign of a recovering economy. For years, mortgage debt statistics showed a fall due to industry stagnation after 2008's financial meltdown. Rising mortgage debt, especially on new mortgage loans, indicates that the economy is finally recovering, and that people increasingly believe it's safe to invest in a house.
Americans have over $15.1 trillion in homeowner equity.
(Federal Reserve Bank of St. Louis)
Because real estate holdings have risen to a total value of $25.6 trillion, Americans now have the highest level of equity in the history of the nation. For reference, the previous record was set in 2005, when total home value hit $13.41 trillion before collapsing in the financial crisis. This time the economy is much more stable and the rise of equity promises more security for homeowners.
The mortgage delinquency rate in the US is 2.67%.
(Federal Reserve Bank of St. Louis)
The mortgage debt statistic that best illustrates the economy's ongoing recovery is the delinquency rate. In January 2010 the rate hit an all-time high of 11.54%. It has been dropping ever since, and is now at a historic low. This figure suggests that Americans manage mortgage debt well.
The median credit score among new mortgage borrowers is 758.
(Federal Reserve Bank of New York)
Banks are making it increasingly hard to get a mortgage loan. The current baseline of 758 is quite high compared to 2006's 708, but it is not the highest it's ever been. In fact, the highest credit score requirement was in 2012 when the average was 781.23. Lenders have been gradually easing qualification requirements since then.
In 2018, 78% of home buyers had mortgages.
(SuperMoney)
Mortgages remain the overwhelming number one choice when it comes to financing a new home. Yes, people find the process of getting a mortgage stressful. But they also understand the value of owning property. So they apply anyway.
Fintech lending has grown annually by 30%.
(Federal Reserve Bank of New York)
Fintech lenders allow home buyers to submit documents and process applications online instead of one-on-one with lending agents. They are quickly becoming more popular. In 2010, the fintech share of the mortgage market was just 2%, or $34 billion in loan originations. Mortgage statistics from 2016 show growth to 8%, or $161 billion. With continued service improvements and reduced technology costs, lenders have every reason to accelerate deployment of fintech solutions in the future.
Fintech lenders reduce processing time by about 10 days.
(Federal Reserve Bank of New York)
Choosing a fintech lender can reduce processing time by 10 days, or 20%, on average. You can save even more time depending on the kind of loan you seek. For example, homeowners who are refinancing their property see an average 14.6% reduction in loan processing time. Processing time for ordinary home-purchase mortgages are reduced an average of 9.2 days.
The average U.S. mortgage interest rate is 3.84%.
(Federal Reserve Bank of St. Louis)
Mortgage rate statistics show that interest rates have fluctuated between 3% and 4% since reaching a historic low in 2012. The rate nearly reached 5% in the last quarter of 2018, but has since trended downward. The highest historical mortgage interest rate was in 1981, when it reached an astronomical 18.63%.
In 2018, millennials accounted for 45% of home-purchase mortgages.
(Ellie Mae)
Young people seem pretty wary about home ownership and big loans, but the proportion of homes sold to young people is increasing steadily. The percentage rose by 2% since the previous year. America counts about 70 million millennials among its population. The group is the most important demographic for today's lenders.
66% of homebuyers would prefer to handle their mortgages entirely online.
(Fannie Mae)
Technology is changing the way the mortgage industry operates. Accustomed to a digital world, younger buyers expect faster services, and that's what fintech solutions deliver. Still, most say they would prefer to be in touch with a human for the most critical steps in the process.
92% of new mortgage borrowers do online research before speaking to a lender.
(The Mortgage Reports)
This illustrates how important the internet has become in the mortgage industry. Ten years ago, only 57% of people reported doing online mortgage research. Most of the research done by borrowers concerns best rates, followed by loan options and lender trustworthiness.
Processing speed is the most important factor while applying for a loan online.
(Ellie Mae)
Mortgage loan statistics show that 29% of people taking out loans online prioritize speed. Other important factors include security at 28% and simplicity by 20%. Other factors rate much lower, making it clear that borrowers prioritize these three factors above everything else.
Only 7% of banks can handle loan products digitally from end-to-end.
(American Bankers Association)
The slowness of banks to switch to automated processes is one factor behind the rapid growth of non-banks. Digital lending services have experienced rapid growth over the past six years. Digital lending is expected to grow to $122 billion by 2020, making digitization a top priority for banks.
Mortgage fraud has increased by 37% since 2010.
(Frank on Fraud)
Mortgage fraud statistics show an increasingly worrying trend, as fraud on new mortgage applications spiked by a staggering 12.4% in a single year from 2017 to 2018. This is mainly due to income fraud, experts say: Buyers react to higher prices by falsifying income levels in hopes of qualifying for a mortgage.
35% of older Americans see their homes as collateral for a reverse mortgage loan.
(Dataman Group)
Older citizens have taken out more than a million reverse mortgages since they were legalized in 1990. Reverse mortgage statistics show that both affluent and middle-class homeowners find it handy to be able to take cash out of their homes. Some use it to upgrade their lifestyle, while others seek to improve debt management or pay retirement expenses.
Extrapolating the Data - Our Conclusions
The mortgage industry of 2020 is characterized by disruption and change on a large scale. The massive shift to non-bank lending and the emergence of digital services are allowing new players to deliver faster, better service. Customers are coming to expect an easier time when dealing with mortgage loans, and they are increasingly flocking to online lenders that promise to streamline the process.
In addition, mortgage statistics and trends combine to suggest that Americans are feeling more confident about taking out mortgages and buying property. The effects of the 2008 recession are still with us, but the market is clearly recovering. More importantly, buyers believe and feel that it is recovering.
Combine buyer confidence with record-high equity levels and a streamlined lending system and the scene is set for a new industry boom in coming years.
About author

G. Dautovic
I have always thought of myself as a writer, but I began my career as a data operator with a large fintech firm. This position proved invaluable for learning how banks and other financial institutions operate. Daily correspondence with banking experts gave me insight into the systems and policies that power the economy. When I got the chance to translate my experience into words, I gladly joined the smart, enthusiastic Fortunly team.
Leave your comment
Your email address will not be published.