The Ultimate Guide to the Best Online Payroll Services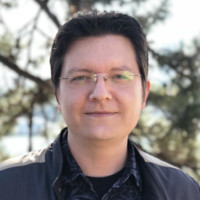 ---
Managing payroll and human resources can be a daunting task. That is why outsourcing these practices to the best payroll companies is essential to helping businesses grow. Payroll is a key component of corporate finance.
With each new employee, businesses are faced with a pile of confusing paperwork. The employer has to worry about benefits, salaries, and taxes. There is no room for error unless the company is prepared to risk hefty fines. Handling this sort of responsibility yourself can be overwhelming.
We've identified the industry's top online payroll services. They can help you ensure your growth.
6 Best Payroll Companies
Gusto
•

Automatic filling

•

One month free trial

•

Unlimited payrolls
ADP
•

Quick payroll

•

Two months of free trial

•

New-hire reporting
Paychex Flex
•

Financial wellness program

•

Mobile friendly

•

Three-month free trial
Intuit QuickBooks Online Payroll
•

1 month free trial

•

For small businesses

•

Vacation tracker
Paylocity
•

1 month free trial

•

For small/midsize/enterprise businesses

•

Web Pay Payroll
Paycor
•

2 minute demo

•

For small/midsize businesses

•

Employee's compensation service
How We Review Payroll Companies
Payroll software can be used for anything from calculating and paying wages to filing taxes. Over time, companies gradually recognized its influence on employee satisfaction and the broader business reputation.
To find a perfect solution for your business, we decided to create a detailed review of some of the best payroll companies that guarantee correct calculations and eliminate human error. The extensive research helped us unveil key features every company needs to consider before choosing the best service for their business.
User Experience
The key is simplicity. Selecting software that is time-consuming and too complicated to master is always a bad idea, no matter how big or small your business is. The payroll software needs to be accessible and user-friendly - not just for HR, but for employees too so they have a simple time recording hours, changing deductions, or requesting vacation days. By choosing the right software, companies will not only save time but also ensure a stress-free workplace.
Industry Features
Different industries require different approaches and different types of paperwork for labor costs and tax payment. Make sure the payroll company offers all the features related specifically to your business.
For example, restaurants require unique payroll features because employees earn tips. Even hiring a new contractor has its own specific documentation. If your business finance software provider cannot fulfill these requirements, your company should reconsider its choice.
Pricing
Pricing is always a great sign of what services are actually being provided to customers. Depending on the size of the business, number of employees, and specific requirements, prices for online payroll services vary. Most companies that provide these services offer several pricing packages. Most also offer a free trial period.
Besides the monthly/annual fee, there is also a per-employee fee that is added to your overall payment. Nowadays, most companies will provide much more than business finance. It is up to each individual company to decide if the price fits their budget and needs.
Tax Guarantees
One of the most important things to look for in corporate payroll services is the tax guarantee. Most entrepreneurs choose software integrations to avoid fines. Errors with these sort of payments can cost the business more than the originally required amount.
For this reason, most business owners place their trust in more automated services, avoiding the process of uploading and submitting forms themselves. By avoiding manual work, it is more likely to ensure a tax guarantee.
Supported Devices
The 21st century gave birth to many innovative changes, leaving everyone expecting the highest level of user accessibility to any type of program. It can be very frustrating when you cannot access the online payroll software from various devices.
So make sure to check if the offered online service is compatible with your preferred device type and the operating system your employees use. Whether you need the program to run on an iPhone, Android, Windows, or Apple, it should work seamlessly.
Customer Support
People in this line of work will probably tell you that having the right customer support for your payroll processing is crucial. Due to the complexity of the service, many issues can occur, especially when employees are filing the forms manually and file taxes online by themselves.
Even with the best payroll companies, complications can still arise. As such, it is of the utmost importance to find a company that will provide you with instant support if anything goes wrong.
Quick Breakdown
The 6 Best Payroll Services for 2021
FAQ
Payroll is a list of company employees who are entitled to receive pay and the amounts they should be paid during each pay period. In addition, it refers to the company's records of all current and previous payments made to employees. It also includes individual wages, bonuses, and all tax information.
There are several ways to do a payroll run. To make a payment, you need completed forms for each employee and an overview of personal allowances. For each new employee, the employer needs to file a new hire report as well.
The person in charge of business payroll is also required to register for Employer Identification Numbers. That's followed by choosing the payroll schedule, calculation of withholding income taxes, and payment of the same ones.
Then you need to file tax forms, documents and prepare your annual filings at the end of the year. However there are many details when it comes to payroll runs, so make sure to get assistance to address any doubts.
How to do payroll yourself?
Payroll is quite complex. However, if you choose to take that burden on yourself instead of hiring one of the payroll companies, you should be very well prepared. Before paying your employees, you need to prepare for payroll calculation and processing. You will need a system to help you calculate the pay and write up the paychecks.
In most companies, payroll functions are usually covered by either the accounting department or the HR department. Payroll functions are number-driven tasks and require expertise in tax laws and accounting. But it is also considered a human resources function because it deals with employees.
Is there any free payroll software?
There is some free payroll software on the Internet. However, keep in mind that these are mostly limited in terms of the number of employees and available features, and cannot offer you the level of quality on par with the premiere online payroll services.