The Best Privacy Policy Generator Tools for 2022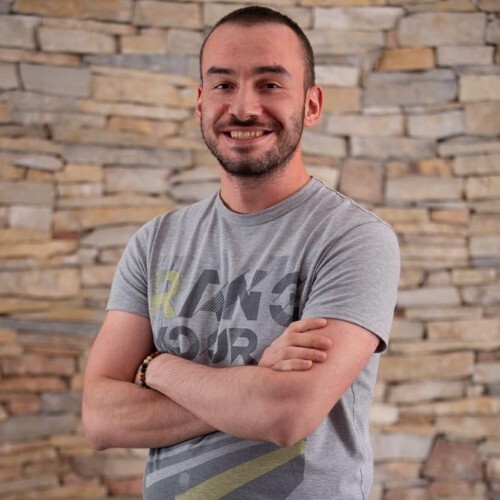 ---
Some or all of the products/services listed on this page are from our affiliate partners from which we receive commissions. This, however, does not influence the evaluations in our reviews. Learn more by reading our
Advertiser Disclosure
.
Internet users are increasingly concerned about keeping their personal information secure. These days, almost every website, app, and store collects user information while user tracking is at an all-time high. That's why sites are legally required to have a privacy policy page explaining to visitors what kind of data is being collected and how it's being used.
If you find yourself overwhelmed by all the legal terminology in these policies, you can turn to websites and apps that are dedicated solely to generating privacy policies for you. We've simplified your search for the best privacy policy generator by compiling the ultimate list of free and paid tools.
TermsFeed
•

Free basic website policy

•

Very easy to use

•

Flexible pricing for websites and apps
Privacypolicies.com
•

Seven policy generators

•

Free and premium policies

•

Transparent pricing
Freeprivacypolicy.com
•

Multiple free policies

•

No subscription

•

Intuitive UI
WP Legal Pages
•

25+ templates

•

Templates in six languages

•

Intuitive interface
Termly
•

Automatic updates and audits

•

Affordable pricing

•

Multilingual
GetTerms.io
•

10+ templates

•

Bilingual policies available

•

Intuitive interface
Shopify
•

Quick policy creation

•

Free to use

•

No registration required
iubenda
•

Flexible pricing

•

Forms in eight languages

•

CMS plugins available
The Best Privacy Policy Generator Tools - Detailed Reviews
How We Evaluate the Best Privacy Policy Apps
There's no shortage of privacy policy generators online, but most of them aren't very good.
That's why we've developed a methodology to determine which of these platforms are worth your time. We relied on the criteria below to identify the best privacy policy generators, test them, and rank them.
Ease of Use
We like policy generator sites that are neatly designed and have a streamlined UI. The process of creating the policy should also be straightforward, with the option to pick and choose what to include in the custom policy. The user shouldn't have to dig around to find any options like choosing which platform the policy will be used on. The pricing shouldn't be hidden, either. It's also a plus if the site updates the price while the user selects add-ons for their policy. In short, the user experience should be flawless and intuitive.
Generator Tools and Features
Aside from being user-friendly, the best privacy policy generator sites let you tinker with a lot of options so you can create a unique policy. We look at all the settings, like the option to specify the platform where the policy is used, as a lot of users need policies for mobile apps and social media platforms. A good feature set should include custom answers and text boxes for those situations when predetermined choices simply aren't enough. Extra features like a translator are a big plus.
Policies Covered
One specific feature we'd like to point to is the sheer number of supported policies. Whether you're making a privacy policy for a website, app, or some other platform, you'll need to specify how user data is being used.
The policies are region-specific. For example, you'll need your website to be compliant with the General Data Protection Regulation - GDPR for short - if your business is operating in Europe or collecting personal information from European citizens. Generating privacy policies without being fully transparent and including all the required details can lead to legal problems and even site takedowns.
Pricing
Finally, we look at the privacy policy generator pricing to determine the value it provides for the customer. Most create a privacy policy for free, but will charge you for any specifics on user privacy, tracking, and if the policy is going to be used for a commercial product. We look at the monetization model, whether it's a flat fee or an aggregated price based on chosen features, as well as whether the customer needs to sign up for a subscription or just pay a one-time fee.
Quick Breakdown
8 Best Privacy Policy Generator Software for 2022:
Benefits of Using a Website Privacy Policy Generator
Why would anyone use, let alone pay for a service that generates a privacy policy? Couldn't we just write one ourselves? Maybe we could just grab a free template or copy someone else's policy and slap it onto our website.
The first problem with that approach is that a policy needs to be a custom fit for the platform. It needs to meet certain criteria depending on what's being collected through the site or a service. It needs to be written in a certain manner. Examples of privacy policies are just that - examples.
Convenience
It doesn't matter whether you're running a blog or an online store, or publishing a completely free mobile app - even a cheap privacy policy generator is better than doing everything on your own. While it's possible, writing a policy is one heck of a task, especially if you're not familiar with legal terms that these documents require. That's why most people turn to the best privacy policy generator software tools for this kind of task
Covering all the Bases
There are a lot of policies, rules, and regulations in effect today. Websites are now required to disclose how they're using the data collected from their visitors. A privacy policy for websites needs to include precise information about what is collected, how the data is processed, and who visitors can contact if they wish to remove their data from the system. Today, GDPR and COPPA compliances are some of the more basic legal requirements, which is why it's easier to just let the app write out your policy.
Saving Money
While most of these services don't come free, they're still more affordable than hiring a lawyer or a team of people to write the policy for you. In fact, you can usually get a free basic privacy policy at any of these websites, with optional upgrades if you need it to be more comprehensive. The pricing structure differs from site to site, with some letting you pick and choose premium add-ons, while others charge a flat fee. Whatever option you choose, your policy will be instantly delivered to your email address.
FAQ
Can you create your own privacy policy?
Yes, absolutely. You can either write one completely from scratch or adapt an existing one and tailor it to your website. But it's far easier to use one of the best online privacy policy generator sites to avoid what can undoubtedly be a complicated process.
What is a good privacy policy?
A good privacy policy should inform users about what is being collected and how their data is stored. It needs to be transparent to protect your own entity from liability. If the policy is clear on all the details, you'll avoid accusations of data misuse. Finally, it needs to abide by certain laws and regulations like COPPA, CalOPPA, and GDPR.
Can I copy someone else's policy?
No. You should create your own policy, generate or use a privacy policy template, and further customize it to suit your needs. Not only will the policy be tailored to your product, but you'll avoid getting accused of copyright infringement. A privacy policy is protected by copyright laws, and copying one is considered illegal.
Where do you put a privacy policy?
First of all, you'll need a separate page dedicated to the privacy policy. Linking to it is most commonly done at several points, including the footer of the website and any page where the user needs to enter their details. If you're running an eCommerce site, include it on the checkout page. Recently, many websites have added small banners to notify visitors about updated policies.
Should I pay for a privacy policy?
Free solutions are simply no match for the best privacy policy generator. Yes, you should consider paying for a custom-made policy for your service, as these tools are highly comprehensive. It's better to spend a bit of money on a privacy policy rather than having to dish out a fortune for legal battles.