The Best Property Management Software Options for 2022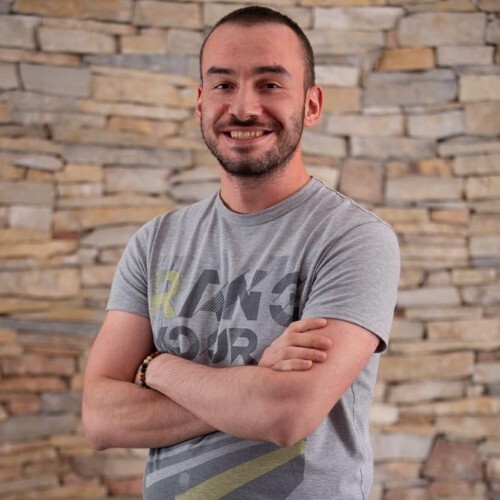 ---
Some or all of the products/services listed on this page are from our affiliate partners from which we receive commissions. This, however, does not influence the evaluations in our reviews. Learn more by reading our
Advertiser Disclosure
.
Modern property management solutions use online technology to help real estate agents, marketing managers, and landlords maintain properties, screen tenants, track leases, and manage finances. With these powerful and handy tools, you can manage a property portfolio of any size. Whether you're a landlord overseeing several apartments and houses or managing community associations, property manager software makes your job easy and painless.
Read our reviews on the best property management software to find the solution that fits your needs.
Buildium
•

Free website builder

•

Fast background check of your tenants

•

Posts your listings on ILS websites
Rentec Direct
•

Allows e-filing of 1099 tax report

•

Posts listings automatically to various marketplaces

•

Simplifies communication with tenants
AppFolio
•

Scalable pricing models

•

Designed for large portfolios

•

Advanced marketing tools
TenantCloud
•

Free cloud service for landlords with small portfolios

•

Optimized for all platforms and operating systems

•

Simple maintenance management
Mashvisor
•

Fast search functionality

•

Provides neighborhood listings

•

Over 450,000 properties
Crexi
•

AI matches buyers and tenants with listings

•

Market analytics and intelligence tools

•

Advanced search functionalities
Reviews
Buildium Review
Price:
Starts at $50/month
Software Integrations:
4 Included
Management Assignment:
Yes
Buildium is a robust residential property management software solution that helps property managers oversee and advertise almost any type of residential property, regardless of the number of the units they work with. It enables managers to fill listings, screen tenants, and create electronic leases. If you're not sure what else is buildium software used for, read our review to find out more.
Maintenance Management
Buildium property management software has a modern and easily navigable interface for creating, tracking, and assigning work orders. The system also enables property managers to schedule recurring tasks so they never forget when the next property inspection is.
Furthermore, this online property management software comes with the Happy Inspector mobile app. It allows you to complete the inspection without WiFi access - as soon as you're online again, the information will be automatically synchronized with Buildium.
Buildium successfully manages maintenance requests from your tenants. If a tenant has a problem with a broken refrigerator or a leaky sink, they can notify you through the Tenant Portal.
Tenant Screening and Related Services
Buildium's software allows property managers to make reviews and screenings on prospective tenants. Thanks to the company's collaboration with TransUnion, this property management system provides you with the most accurate information about your prospective tenants.
Depending on how detailed and fast you want to get information, there are two options. Buildium's basic plan enables only a soft inquiry, while with the Buildium premium tenant screening, you can get a complete background check on your applicant.
The basic service costs $15 per person, and you'll need to wait until the applicant confirms the information. The premium service doesn't require any applicant participation, and you'll get the information instantly for $18 per person.
Marketing Tools
Like other apartment management software providers, Buildium allows managers and renters to advertise their properties on popular real estate market platforms, including Lovely, Apartment List, and Zillow Rental Network. You can customize your listings as you wish, including adding a description for each of the units and uploading photos and videos.
The software saves your changes so that the next time your unit is available, you're ready to publish the ad immediately. Moreover, you can create a website for free and add your logo to it. It's a perfect way to attract new clients, and also share tenant handbooks and other information with residents.
Accounting Features
This rent management software integrates a powerful accounting app that allows you to track all your payments, deposits, and refunds. You don't need to have any experience in managing your finance - Buildium will do all necessary work for you.
Pricing Plans
The starting price for Buildium is $50 per month. The basic plan is suitable for up to 150 units and includes maintenance tracking, accounting, and communication features, as well as online portals for your tenants. However, this plan comes with some limitations. For example, you'll need to pay an additional $5 for each eLease you create, while the property inspection feature starts at $40 per month.
Luckily, this great software for property management has two more really affordable pricing plans that come with a lot of additional features free of charge. The Growth plan starts at $160 per month, while the most comprehensive option is Premium, which you can get for $460 per month.
Key Benefits:
Happy Inspector app
Complete tenant screening service
Free tenant portal with a low-tier pricing plan
Enables eSignatures
Free trial
General ledger accounting system
+ Show more
Rentec Direct Review
Price:
Starts at $35/Month
Management Assignment:
Yes
Rentec Direct is designed for landlords and property managers who are looking for one comprehensive online platform to manage small to medium-sized portfolios.
The software integrates tools for maintenance management and accounting, as well as tools for online leasing and communication with owners and tenants. If you're not sure whether this is the best rental management software for you, sign up for a two-week free trial and try it for free.
Maintenance Management
For both landlords and property managers, the maintenance of houses or buildings is crucial. Besides conducting regular inspections, they also stay in touch with their residents if there is work that needs to be done.
Much like other maintenance tools, Rentec Direct receives requests from your tenant through an online tenant portal. Each user can add photos or videos, so everyone is up to date with the latest work orders. Moreover, the software allows you to assign vendors to perform specific tasks for each facility.
Tenant Screening and Related Services
One of the main benefits that comes with tenant management software is that you can create and customize leases online and avoid the time-consuming process of scanning and copying documents. Powered by HelloSign, an electronic signature provider, the software processes lease agreements to your tenants so they can review and sign in documents.
The company claims that it can help you perform complete background checks on your applicants, but you'll need to pay additional fees for this service. Basic tenant screening costs $7, while for advanced background checks the price is $15 per month.
Marketing Tools
Should you have to promote listings or fill vacancies, the best landlord software has two options for you. You can create listings and post them to the most popular listing sites, or you can create your own website for free. Either way, the software enables you to fill in listing details and attach photos or videos. If you make some changes, the software will make updates on all listing sites.
Accounting Features
When it comes to accounting tools, Rentec Direct really shines. The software is equipped with the latest technology that eliminates transaction errors and provides e-filing for 1099 tax forms. This is a tax return document that companies must send to the IRS. It shows payments for contractors and other non-employees.
With rental property manager software, you won't miss deadlines and you'll always send accurate information electronically.
Pricing Plans
The software is available in two packages. You can purchase Rentec Pro, which is designed for landlords and starts at $90 per month. Another option is Rentec PM, which starts at $100 per month. The main difference between the two is that Rentec PM comes with a professional accounting module that enables fast and secure payments to all owners, the ACH payment method, and other financial tools.
Key Benefits:
eSignature functionality
Lead tracking for matching tenants to available units
2FA secures your data
Synchronization with QuickBooks
Allows payments via ACH
+ Show more
AppFolio Review
Price:
Starts from $280/Month
Management Assignment:
Yes
If you're looking for a system that stores your data on the cloud, the property management software created by AppFolio might be the right choice for you. This is a robust platform designed exclusively for property managers to help them grow their businesses and stay up to date with the latest economic trends.
With AppFolio property management, you can manage any type and portfolio size - from office buildings, hotels, and malls, to various residential properties like condos or HOAs.
Maintenance Management
AppFolio's maintenance management tools help managers provide fast and efficient support to their tenants. If a resident has a problem, they can submit it through the tenant portal. The portal also allows them to check the status of their request. The software also includes the Owner Portal, which informs owners about work orders.
This is powerful real estate property management software, meaning that it allows you to receive hundreds of requests at the same time. Countless AppFolio reviews agree that the best part of using the software is that you get access to the AppFolio Contact Center. You don't need to answer your residents in the middle of the night - the AppFolio agents will do that for you, and they'll also dispatch vendors.
Tenant Screening and Related Services
Checking the background of your prospective tenants is a crucial part of the leasing process. Unreliable individuals can damage your property, leading to unpredicted maintenance costs and expensive repairs. To protect yourself from troubles, click on the Screen Now button in the AppFolio real estate rental software. You'll get in-depth reports on your applicant's FICO and criminal background check.
The rest of the leasing process is simple. As soon as you pick your prospective tenant, you can easily prepare and send online lease agreements instantly.
Marketing Tools
If you have lots of properties to rent, AppFolio will help you create your website from scratch. Besides basic website building tools, you'll get access to SEO tools and the option to add photos, videos, and 3D tours of the floors and rooms. If you manage different properties, you can create as many sites as you wish.
Other marketing tools are integrated into this property management software, too. For example, the software provides you with a report that shows the prices of similar properties to yours, so you can calculate the right price for your market.
Accounting Features
AppFolio is designed to support multiple accounting and reporting tasks. With this software, you can keep records on your payments, collect debts from your tenants, pay owners and vendors, and schedule payouts as you wish.
Recently, the company released AppFolio Property Manager Plus, a special addition to the software that helps you track the performance of your business so you can increase your revenue.
Pricing Plans
Unlike most property management software companies, the AppFolio pricing model is extremely scalable. There are monthly fees for each plan and additional costs that differ based on the type of unit you manage. The price is also created based on the number of units you manage.
For example, on top of AppFolio Property Manager's monthly fee of $280, you'll need to pay $0.80 per unit per month if you manage a community association. For student housing and residential properties the price is $1.40, while for commercial units the price is $1.50.
Key Benefits:
Free website building and SEO tools
Detailed reports on background checks
Trained agents who can help you outsource your tasks
Helps you maximize your revenue
Customizable pricing plans
Helps you compare your properties to other similar units
+ Show more
TenantCloud Review
Management Assignment:
Yes
Founded in 2014, TenantCloud is one of the latest additions to the world of property management software programs. Thanks to its completely free basic plan, this software already has numerous clients all over the world, including landlords, top property managers, tenants, and employees.
Based on clients' reviews of the best property management, this is one of the safest platforms for managing real estate.
Maintenance Management
TenantCloud is designed to make residential property management easier and more cost-effective. Its core functionalities include creating orders, scheduling maintenance inspections, and assigning tasks to your employees. You can even receive requests from tenants on your mobile phone. To speed up the whole process and make the issue much clearer, residents can send you photos and videos.
This landlord property management software comes with visuals and graphs for tracking your order status and priorities. You can also create a list of issues (like plumbing, electrical, household, etc.) and find professionals sooner.
Tenant Screening and Related Services
Like other similar products, TenantCloud also features a document builder. Creating lease agreements is a breeze with this builder. Furthemore, you can send documents to prospective tenants from any device you want. The software has a built-in eSignature, so the whole leasing process can be completed online.
Marketing Tools
Creating listings and filing vacancies is really easy with this online landlord software. TenantCloud allows you to post your listing automatically to sites like Zillow, ApartmentFinder, Trulia, MSN, and HotPads.
Once your apartment or house becomes empty again, you can easily find new residents on some of these sites. Moreover, you can also publish your vacant unit to TC Rentals, Tenant Cloud's own base of rentals.
You can also create an appealing website where you can add the listings of your units and submit photos, video tours, and text descriptions. Through the site, you can arrange and schedule tours and answer questions about your units.
Accounting Features
This property management software is for small landlords who want to track their finances. Besides this, the software is perfect for professionals, who can manage their invoices and receive payments via PayPal, ACH, or credit cards.
This is a cloud-based software solution that uses the latest SSL technology to protect your data from frauds and scams. Even though there are more powerful accounting systems on the market, the benefits of using this property maintenance software is that you always know that your transactions are safe thanks to end-to-end encryption.
Pricing Plans
If you have a small number of units to manage, then you should definitely try TenantCloud's free property management software plan. For landlords and managers who have multiple units to manage, there are three pricing options: Starter, Growth, and Business. The Starter plan supports an unlimited number of units, 1GB of space for tenants' information, and costs $15 per month. The Growth plan is $50 per month and has 25GB of space. The price for the Business plan is available upon request.
Key Benefits:
Fast and secure online payments
Free online portal for tenants
Post listing automatically
Printable financial reports
3D tours of units
+ Show more
Mashvisor
Price:
Starts at $17.99/month
Launched in 2004, this property management system software helps real estate investors identify prospective investment opportunities on the rental market and then analyze properties. By automating investment data research, the property management platform simplifies the time-consuming process of analyzing properties and helps agents find optimal rental performances. It's used for both long-term and short-term leasing (Airbnb and Booking).
Ease of Use and Functionalities
Mashvisor gives you an overview of the investment opportunities in any city you type in. The site then analyzes property data and shows optimal performances for the property you're interested in. Like any other property management software for landlords or real estate agents, Mashvisor is suitable for creating listings as it supplies you with all property data needed for advertising units on different channels.
Among Mashvisor's many functionalities is the real estate heat map. This will help you identify areas that meet your criteria and show which ones have the highest occupancy rate. The online dashboard has visuals that show the "red" (lowest rates) and the "green" (highest rates) areas of the city.
Mashvisor offers information on more than 450,000 properties and enables you to perform your research within 15 minutes. What's more, Mashvisor ensures accuracy by compiling information from MLS, Zillow, Rentometer, Airbnb.com, and the Census Bureau.
Property Analysis
One of the critical components of this web-based property management software is its use of analytics tools. The software helps you find out everything you need to know about individual properties, including areas and units that perform the best-detailed neighborhood analysis and comparisons between similar properties.
Mashvisor will provide you with information for average Airbnb or traditional money returns in any area you select. You can calculate rates of return, cap rates, operating income, and anything else you want without using spreadsheets.
Unlike some of the alternative rental property management software products, Mashvisor provides you with an analysis of how your properties are expected to perform. The analysis covers both traditional long-term and short-term rentals.
Pricing Plans
Mashvisor offers three pricing plans: Lite, Standard, and Professional. The Lite plan is the most affordable option ($17.99 per month), but it only analyzes individual properties. The Standard plan is $49.99 per month, while the most comprehensive plan costs $74.99 monthly. The high-tier pricing plans include a variety of real estate property management software tools for finding the most profitable areas/units and managing clients.
Customer Satisfaction
Mashvisor has a 4.6 score on Trustpilot and lots of positive reviews. Clients are generally satisfied with the software's analytics tools that show data on areas' with the best cash returns.
Key Benefits:
Heat Map
Easy to use
AI research
Different pricing plans
Detailed property data
+ Show more
Crexi
Price:
Starts at $0/month
Property performances:
Yes
Launched in 2015, Crexi is an all-in-one real estate property management solution for real estate agents and brokers, helping them buy, sell, or lease properties more efficiently. The platform enables sellers to manage rental properties and leads, create listings for free, manage rental applications, and examine the performance of properties. If you are a real estate agent or seller, this platform will help you find the best properties for your clients as well as your next investment. Should you need a broker, Crexi matches you with one in your area.
Ease of Use
Crexi is a web-based software product, meaning that you don't need to install anything on your computer. That's a relief considering that Crexi has a large base of properties for selling and leasing.
It has a modern, easy-to-use dashboard with various functionalities and tools. Like other rental property management software platforms, Crexi offers advanced search capabilities. Whether you are looking for a property for sale or lease, you can use several search filters to find different property types. You can search properties by type, market, and state. Additionally, you can perform a search for leases and choose among executive offices, coworking spaces, creative offices, and many others. Additional functionalities, like property size and rate, can help you narrow your search and find exactly what you are looking for.
The Crexi mobile app is available for iPhones and iPads. It's also easy to use and speeds up the search for properties.
Features
Crexi has a set of tools that help users attract new leads, negotiate with clients, and close deals. As one of the best property management software products, Crexi allows real estate professionals and property managers to create and add listings. For every property that you want to sell or lease, you can add prices, images, and other details that you find relevant. Listings can be shared on social media platforms, like Twitter or Facebook.
Additionally, the platform puts performance management tools at your disposal. This means you can see how many people saw your listing, get information about new leads, and see all applications. Through the online dashboard, you can negotiate terms with your buyers/tenants, and finalize contracts.
Pricing Plans
Unfortunately, Crexi doesn't provide pricing information on the website. But we've managed to find a few details about the property management software price structure. There are three plans, and one of them is entirely free. However, with this version, you can only create listings and share them through the Crexi marketplace. The most comprehensive version costs $125 per month per user, and it includes all the software features.
Customer Satisfaction
This California-based platform has over 130,00 properties for sale and 250,00 spaces for lease, which makes it one of the best real estate markets. The platform has already connected over 12 million buyers and sellers, and it has tons of positive client reviews. Its score on TrustPilot is 4.9. Customers say that the platform is user-friendly and fast. Many of them praise Crexi's analytical tools.
Key Benefits:
Fast and intuitive platform
130,00 properties for sale
Lease management
Free listings
Share listings on social media
Fast customer support
+ Show more
How We Evaluate Property Management Software
With so many excellent software solutions for managing real estate, finding the right one might be a complicated process. Generally, all of them can support any portfolio size - from a few apartments to entire residential or commercial buildings.
Some software solutions are great for landlords and homeowners, while others are excellent for property managers who oversee a multitude of units - from HOAs and student housing units to commercial real estate. We had all these factors in mind while writing the reviews below. Moreover, we created a list of criteria that helped us to objectively evaluate each of the software solutions we tested.
Ease of Use
There's no doubt that the top property management companies put a lot of effort into designing robust, all-in-one platforms that come with a modern interface design. However, the whole point of using these tools is to simplify managerial tasks like creating work orders or collecting rent from tenants.
Every property manager appreciates a system that is compatible with the device they use, whether that be their mobile phone, laptop, or tablet. The first thing we look at when evaluating products is their functionality. We test the user experience on different devices and check how well all of the features work.
Maintenance Management
This is probably the most important feature of rental property management software. It includes a range of tools to help you maintain your properties with minimal fuss. Using such software, property managers can organize work orders quickly and schedule property inspections easily.
Besides this, they can communicate with residents via the tenant portal and receive their request if there is a problem that needs to be fixed. What's more, the best software enables them to assign tasks to their employees and inform owners about everything that's going on.
Tenant Screening and Related Services
If you're a property manager, you'll already know how hard it is to choose the right prospective tenant. Luckily, property management software reviews each applicant and delivers you a full report on their background check. Only the most prominent property management systems are powered by legit consumer reporting agencies like TransUnion that provide information about the candidate's credit score.
Property management websites should include this information so you can be sure that you get an accurate assessment of each application.
Besides tenant screening, we look at other features that can make the whole leasing process much easier and faster. For example, each brand of software for landlords and managers should be able to create valid documents and leasing agreements online.
Marketing Tools
One of the most important things in the property management industry is advertising. There are dozens of ILS sites where you can publish your listings. The commercial property management software we've evaluated allows you to create listings for all your properties and publish them at the same time to as many listing sites as you want. If you make some updates on your listing, you need to do that only in your database. The software sends updates to sites automatically.
Most property software solutions come with free website building tools, too. If you have multiple homes on one property for sale, you can create your own website and publish photos, videos, or even 3D tours of the property units.
There are also other great marketing tools that you can use to attract new tenants. For example, we've found that professional property management software can help you find the right rental price for your unit by comparing it to other similar properties in your area.
Accounting Features
The next thing we consider is accounting features. Each software usually has built-in financial and accounting tools that make payments much easier and faster. We look at various software functionalities, including invoice creation and scheduling rent payments.
Pricing
Last but definitely not least, we check the price of each of the rental management software options on our list. Generally, there are two types of companies. The first ones sell plans structured according to the number of units you can manage with them.
The others charge monthly fees for each unit you have. In some cases, the price is decided based on the unit type. There are also companies that charge setup fees.
Quick Breakdown
Top 6 Property Management Solutions in 2022:
Buildium - Free tenant portal with a low-tier pricing plan

Rentec Direct - Lead tracking for matching tenants to available units

Appfolio - The app helps you maximize your revenue

TenantCloud - 3D tours of units

Mashvisor - Automates investment data research

Crexi - Matches buyers and tenants with listings
Benefits of Using Real Estate Management Software
Whether you have multiple facilities or only one building to manage, property management software will be a useful tool for you. With property management software, you can collect rent payments from your occupants, let the property owners know about any issues with a facility, advertise your units, and much more.
It also enables faster and easier communication between tenants, employees, and landlords, and can be great for those who run a business.
Business Promotion
Once you make sure that everything works perfectly in your units, you can start looking for tenants and fill vacancies. You'll have more time to spend on advertising your units and find the best residents for your units. With property management tools you can advertise your listing on multiple websites simultaneously. You can also create your own website and add photos, videos, and 3D prints.
Communication with Tenants
Another great thing about these tools is that they enable faster and more efficient communication between you and your tenants. The whole leasing process can be done easily - from screening applicants to residents moving in. Instead of going door-to-door, you can schedule billing dates and collect rent from your residents online.
Workflow Organization
Practically, with an apartment property management software, there is no need to use any other tools to organize your business operations. This is an end-to-end platform that enables communication between managers, tenants, and employees. The software transparently displays the status of each work order you create, so anyone can track what needs to be done.
Growing Revenue
Property management software allows you to centralize all your financial information in one place. Not only does it help you track all items in the general ledger, but the software also provides information on the financial health of your business. Each property management accounting software solution provides details on your business's performance.
You can track all your expenses and see what you need to change. With real-time insights, you can optimize your budget and improve your forecasting process.
If you want to get insights into current market trends and perform price comparisons, property management software has tools for that, too. You can easily get a report that shows a price list of units similar to yours in your area so that you can set a fair price for the property.
FAQ
What does property management software do?
In short, this type of software enables you to easily and cost-effectively manage all types of real estate - from commercial to residential properties. It is primarily designed for property managers and landlords to help them with maintenance management and communication with tenants.
However, modern property management maintenance software programs come with built-in marketing, business, and financial tools that simplify property management overall.
How much is AppFolio monthly?
The price of AppFolio is based on the number and type of units you have to manage. There are two pricing plans, each of them coming with setup fees. Read our detailed AppFolio property management review above to find out more about its pricing models.
What is the best property management software?
There are numerous software solutions available, but the best one is the one that fits your personal needs. If you're looking for a scalable software solution that will allow you to manage large portfolios, we recommend AppFolio. However, if you want software that provides the most accurate information on your tenant's background, Buildium is the perfect option.