The Best Property Management Software Options for 2021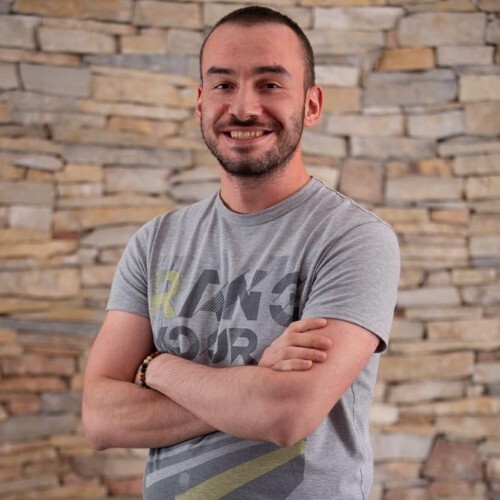 ---
Modern property management solutions use online technology to help real estate agents, marketing managers, and landlords maintain properties, screen tenants, track leases, and manage finances. With these powerful and handy tools, you can manage a property portfolio of any size. Whether you're a landlord overseeing several apartments and houses or the manager of a community association, property manager software makes your job easy and painless.
Read our reviews on the best property management software to find the solution that fits your needs.
The 4 Best Property Management Software Options
Buildium
•

Free website builder

•

Fast background check of your tenants

•

Posts your listings on ILS websites
Rentec Direct
•

Allows e-filing of 1099 tax report

•

Posts listings automatically to various marketplaces

•

Simplifies communication with tenants
AppFolio
•

Scalable pricing models

•

Designed for large portfolios

•

Advanced marketing tools
TenantCloud
•

Free cloud service for landlords with small portfolios

•

Optimized for all platforms and operating systems

•

Simple maintenance management
How We Evaluate the Best Property Management Software
With so many excellent software solutions for managing real estate, finding the right one might be a complicated process. Generally, all of them can support any portfolio size - from a few apartments to entire residential or commercial buildings.
Some software solutions are great for landlords and homeowners, while others are excellent for property managers who oversee a multitude of units - from HOAs and student housing units to commercial real estate. We had all these factors in mind while writing the reviews below. Moreover, we created a list of criteria that helped us to objectively evaluate each of the software solutions we tested.
Ease of Use
There's no doubt that the top property management companies put a lot of effort into designing robust, all-in-one platforms that come with a modern interface design. However, the whole point of using these tools is to simplify managerial tasks like creating work orders or collecting rent from tenants.
Every property manager appreciates a system that is compatible with the device they use, whether that be their mobile phone, laptop, or tablet. The first thing we look at when evaluating products is their functionality. We test the user experience on different devices and check how well all of the features work.
Maintenance Management
This is probably the most important feature of rental property management software. It includes a range of tools to help you maintain your properties with minimal fuss. Using such software, property managers can organize work orders quickly and schedule property inspections easily.
Besides this, they can communicate with residents via the tenant portal and receive their request if there is a problem that needs to be fixed. What's more, the best software enables them to assign tasks to their employees and inform owners about everything that's going on.
Tenant Screening and Related Services
If you're a property manager, you'll already know how hard it is to choose the right prospective tenant. Luckily, property management software reviews each applicant and delivers you a full report on their background check. Only the most prominent property management systems are powered by legit consumer reporting agencies like TransUnion that provide information about the candidate's credit score.
Property management websites should include this information so you can be sure that you get an accurate assessment of each application.
Besides tenant screening, we look at other features that can make the whole leasing process much easier and faster. For example, each brand of software for landlords and managers should be able to create valid documents and leasing agreements online.
Marketing Tools
One of the most important things in the property management industry is advertising. There are dozens of ILS sites where you can publish your listings. The commercial property management software we've evaluated allows you to create listings for all your properties and publish them at the same time to as many listing sites as you want. If you make some updates on your listing, you need to do that only in your database. The software sends updates to sites automatically.
Most property software solutions come with free website building tools, too. If you have multiple homes on one property for sale, you can create your own website and publish photos, videos, or even 3D tours of the property units.
There are also other great marketing tools that you can use to attract new tenants. For example, we've found that professional property management software can help you find the right rental price for your unit by comparing it to other similar properties in your area.
Accounting Features
The next thing we consider is accounting features. Each software usually has built-in financial and accounting tools that make payments much easier and faster. We look at various software functionalities, including invoice creation and scheduling rent payments.
Pricing
Last but definitely not least, we check the price of each of the rental management software options on our list. Generally, there are two types of companies. The first ones sell plans structured according to the number of units you can manage with them.
The others charge monthly fees for each unit you have. In some cases, the price is decided based on the unit type. There are also companies that charge setup fees.
Quick Breakdown
Top 4 Property Management Software Options in 2021:
Property Management Software Reviews
Benefits of Using Real Estate Management Software
Whether you have multiple facilities or only one building to manage, property management software will be a useful tool for you. With property management software, you can collect rent payments from your occupants, let the owners know about any issues with a facility, advertise your units, and much more.
It also enables faster and easier communication between tenants, employees, and landlords, and can be great for those who run a business.
Business Promotion
Once you make sure that everything works perfectly in your units, you can start looking for tenants and fill vacancies. You'll have more time to spend on advertising your units and find the best residents for your units. With property management tools you can advertise your listing on multiple websites simultaneously. You can also create your own website and add photos, videos, and 3D prints.
Communication with Tenants
Another great thing about these tools is that they enable faster and more efficient communication between you and your tenants. The whole leasing process can be done easily - from screening applicants to residents moving in. Instead of going door-to-door, you can schedule payment dates and collect rent from your residents online.
Workflow Organization
Practically, with an apartment property management software, there is no need to use any other tools to organize your workflow. This is an end-to-end platform that enables communication between managers, tenants, and employees. The software transparently displays the status of each work order you create, so anyone can track what needs to be done.
Growing Revenue
Property management software allows you to centralize all your financial information in one place. Not only does it help you track all items in the general ledger, but the software also provides information on the financial health of your business. Each property management accounting software solution provides details on your business's performance.
You can track all your costs and see what you need to change. With real-time insights, you can optimize your budget and improve your forecasting process.
If you want to get insights into current market trends and perform price comparisons, property management software has tools for that, too. You can easily get a report that shows a price list of units similar to yours in your area so that you can set a fair price for the property.
Further Reading:
FAQ
What does property management software do?
In short, this type of software enables you to easily and cost-effectively manage all types of real estate - from commercial to residential properties. It is primarily designed for property managers and landlords to help them with maintenance management and communication with tenants.
However, modern property management maintenance software programs come with built-in marketing, business, and financial tools that simplify property management overall.
How much is AppFolio monthly?
The price of AppFolio is based on the number and type of units you have to manage. There are two pricing plans, each of them coming with setup fees. Read our detailed AppFolio property management review above to find out more about its pricing models.
What is the best property management software?
There are numerous software solutions available, but the best one is the one that fits your personal needs. If you're looking for a scalable software solution that will allow you to manage large portfolios, we recommend AppFolio. However, if you want software that provides the most accurate information on your tenant's background, Buildium is the perfect option.