The Best Pet Insurance Companies for 2021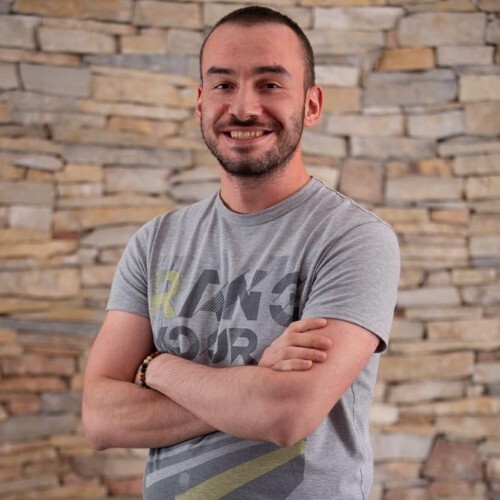 ---
Losing a pet can be a devastating emotional hit. But not being able to help them in their hour of need due to financial reasons is perhaps even harder to handle.
The most common way to ensure that this does not happen is to get the best pet insurance possible, and protect your pets with a policy that covers all the risks that they're exposed to.
Choosing the right insurer for your pet, however, is not as easy as it sounds. You should be able to fully understand the quality of the product, and be sure that you and your pet are covered by a stable insurer with a great track record.
Our reviews are meant to help you with just that, while providing all the crucial information regarding coverage options, prices, and the quality of service that these companies exhibit.
Top 5 Pet Insurance Companies
How Do We Determine The Best Pet Insurance Firms?
Our reviews are split into three key categories that we believe influence the quality of a pet insurance firm the most. These are the things that largely influence the overall rating we give to the insurer, and are the pillars upon which the whole review methodology is built upon.
Coverage Options
The best pet insurers will provide their potential customers with a wide variety of insurance plans and coverage options. We will always rate more favorably the companies that offer you a highly-customizable service through which you can create a plan tailored to your personal needs.
Pricing & Discounts
The same goes for pet insurance companies who feature competitive pricing plans and have a great variety of discounts that their customers can make use of. The more choices and offers the potential policyholders are given, the more favorably we will rate the company.
Customer Experience
The customer experience category focuses on all the details regarding the user experience while visiting these platforms. From customer support, to the overall usability of the websites, and the ratings that customers, themselves, have given out to the insurer, we value the companies that take that extra step toward providing the best pet medical insurance service possible.
Quick Breakdown
The 5 Best Pet Insurance Companies
Best Pet Insurance Companies: Our Reviews
Trupanion Pet Insurance Review
Get a Quote
On Official Website
Trupanion Pet Insurance Review
Vet selection:
Unrestricted
Claims processing period:
30 days
Benefits limits:
Unlimited
Trustpilot customer rating:
4.3
•

No age restriction for hip dysplasia

•

90% reimbursement rate with no payout limits

•

High customer satisfaction
Trupanion is a pet insurance company that originally started in Canada and expanded into the United States in 2005. It now operates from Seattle, Washington, and is a founding member of the North American Pet Health Insurance Association (NAPHIA). Throughout the years Trupanion has become one of the most recognizable names in the industry, and enters 2021 as perhaps the top pet insurance firm nationwide.
Coverage Options
Trupanion has an impressive amount of insurance options, and claims to cover 90% of all approved vet expenses. In addition to the commonly found services, the company's comprehensive coverage plan adds things like prescription coverage, and may even cover certain hereditary conditions. There is also an owner assistance coverage option that adds alternative therapies, third-party damage, breeding dog protection and other benefits.
Trupanion excludes certain things from its pet insurance plans, like exam fees, preventive care, taxes and most pre-existing conditions. There are also some exclusions for pet supplements and food coverage, as well as fitness costs. The great thing about the company is that it does not feature many restrictions on choosing your vet, making it easy to find the best service for your pet in case you move to a new town or state.
Pricing & Discounts
Trupanion is on the more expensive side of the spectrum, with starting monthly premiums for dog insurance starting from $59.21, while coverage for cats starts at $32.41. To counterbalance the higher cost, the company features no payout limits on either incident, annual or lifetime limits, which is not something that's commonly found among the competition. You also have the freedom to set your deductible anywhere in the $0-to-$1,000 range, giving you further control over how much you will spend on your pet insurance policy. As for discounts, there are none available at the time of writing this review.
Customer Experience
What it may lack in discount options, Trupanion more than makes up for with the overall quality of its animal insurance service. The company's website is easy to navigate and features all the important information right at the homepage, while subcategories are accessed from the drop menus at the top of the page. You can contact the customer support staff 24/7, either via live chat, a toll-free phone call or by sending Trupanion an email.
Any claims are promised to be fulfilled within 30 days, which is about twice as long as some other carriers are promising, but the process itself is extremely simple and can be completed in its entirety online. The customers themselves are highly satisfied with the overall quality of the service, as Trupanion is one of the top rated pet insurance firms with an excellent 4.3-star rating on Trustpilot. BBB gives the company a A- rating, and customer reviews are highly positive, accumulating at a 4-star rating from 2,150 reviews.
Final Words
With almost no vet restrictions and payout limits, nationwide coverage and world-class customer support, Trupanion represents a clear pet insurance leader in 2021. Covering dogs and cats up to the age of 14, and providing some of the best pet insurance plans, with a set 90% reimbursement rate means that almost anyone can be completely satisfied with what's offered here. What's more, if you feel like the service does not satisfy you, there is a 30-day money-back guarantee that's available to all customers.
+ Show more
Read Full Review
Healthy Paws Pet Insurance Review
Get a Quote
On Official Website
Healthy Paws Pet Insurance Review
Vet selection:
Unrestricted
Claims processing period:
2 days
Benefits limits:
Unlimited
Trustpilot customer rating:
4.5
•

Fully-automated claims processing

•

Lowest premiums available

•

Lifetime membership discounts
Healthy Paws is one of the best rated pet insurance companies in the United States, winning numerous awards for the best pet insurer in the past few years. This Washington-based firm leads the industry with unlimited lifetime benefits, and is highly dedicated to helping pet rescues and animal shelters, making donations to these institutions with each pet insurance quote submitted. As we begin the next decade, Healthy Paws, in many ways, represents what other companies should be striving for moving forward.
Coverage Options
Healthy Paws offers a single comprehensive pet insurance plan that covers all accidents and illnesses, without restriction for congenital and hereditary conditions like hip dysplasia. The only requirement to be eligible for this is to enroll your pet before the age of six, and before any symptoms show up. This approach simplifies the process of purchasing insurance. Alternative therapy coverage, surgeries, and advanced testing makes this a good pet insurance option for almost any dog or cat owner.
Pricing & Discounts
Healthy Paws insurance has some of the lowest average premiums available, with quotes starting as low as $25 per month. The company allows you to further customize the premium by offering you three different annual deductibles and reimbursement levels to choose from (90%, 80%, and 70%). The lower your reimbursement level of choice is, the lower your premium will be, and the fact that the company offers only an annual deductible means that you are required to meet it just once per year. Other pet health insurance firms commonly provide per-condition deductibles which you will have to meet with every illness or accident your pet suffers, which makes Healthy Paws' approach quite refreshing and customer-friendly.
If that wasn't enough, the company also distinguishes itself by having unlimited benefits included in the standard price plan, a feature that is usually included only as an option in the most expensive plans among other competitors. This means that as long as the conditions are covered by the plan, there is no limit to how much Healthy Paws will pay to treat your pet. We must note that this pet insurance carrier has an industry-standard fifteen-day waiting period that starts after midnight on the day that you enroll, meaning that no injuries or accidents that occur within those two first weeks will be covered by the policy.
Last but not least, Healthy Paws offers a variety of discounts, ensuring its status as one of the top pet insurers in the United States. For instance, there is up to a 10% lifetime discount for membership groups such as AAA and AMAC, up to a 10% lifetime discount for association or alumni organizations and up to a 15% lifetime discount for employer-sponsored plans.
Customer Experience
The overall high level of quality of service extends to the Healthy Paws online platform as well, with a modern website and a stellar claims-processing rate of just two days on average. This is way faster than what most of the top pet insurance companies provide, and is made possible by the fact that Healthy Paws is one of the very few companies that fully automate its claims process online. Filing a claim itself is rather easy, and it can be done via mobile app or on the website itself.
The customer support staff can be reached seven days a week, either via phone or email, with phone lines being open Monday to Friday from 6 AM to 6 PM, and Saturday to Sunday from 8 AM to 5 PM PST.
For any additional information regarding pet insurance, there is an extensive FAQ section that features a variety of useful articles regarding the most common issues and guides about health insurance for pets. Healthy Paws has long been considered the best-rated company for customer satisfaction, which speaks volumes about the true level of quality that the staff provides. On Trustpilot, the company has an impressive 4.5-star rating, while BBB gives it an A+ rating and a 4-star customer score from 121 reviews.
Final Words
Whether through customer-friendly coverage options and features like unlimited benefits and lightning-fast automated claims processing, Healthy Paws continues to lead the industry forward. Add to this some of the lowest premiums available, and a highly-respected customer support service, and you have an incredibly strong case for considering it the best pet insurance company in 2021.
+ Show more
Read Full Review
Figo Pet Insurance Review
Get a Quote
On Official Website
Figo Pet Insurance Review
Vet selection:
Unrestricted
Claims processing period:
14 days
Benefit limits:
$10,000, $14,000, unlimited
Trustpilot customer rating:
4.0
•

Best mobile app available

•

Variety of discounts

•

100% reimbursement option
Figo was founded in Chicago, and has been providing pet insurance since 2012. With a focus on innovative technology, and a cloud-based platform, it is leading the industry into a new, modern way of doing business. But how well does it stack against some of the best companies as we move into 2021? Let's find out.
Coverage Options
There are three different levels of coverage that Figo Pet Insurance offers to its customers: Essential, Preferred and Ultimate. The first is the standard, least expensive option available, covering all of the common issues found in all the best pet insurance plans on the market. These include coverage for accidents and illnesses, along with exam fees (routine care is excluded), prosthetics, surgeries, hip dysplasia, alternative treatments and prosthetics. Figo also covers hereditary or congenital conditions (as long as they are not considered pre-existing) as well as modern cancer treatments, stem cell therapy, and cardiology. The two comprehensive plans are costlier, but they add coverage for lost pet advertising and reward, or vacation cancellation and mortality benefits.
Pricing & Discounts
Figo is a pet insurance company with average or slightly above-average premiums. The Essential insurance plan with a $200 deductible and 80% reimbursement percentage can get you a quote of around $20 for a cat, and about $23 for a dog that's under one year old. The annual deductible choice ranges between $100-$1,500, while Figo sets itself apart from the competition by offering a 100% reimbursement option, so premium levels vary widely depending on your choice.
With a 100% reimbursement and a minimum annual deductible, for example, it is not unusual to see monthly premiums go up to a few hundred dollars, but the cost averages at about $50. We must note that there is also a one-time service fee when getting health insurance for pets, which varies depending on your location. Figo also features annual limits of $10,000 in the Essential and $14,000 in the Preferred coverage plan. The most expensive, Unlimited insurance plan has no annual limits.
Last but certainly not least, Figo goes well beyond the industry standards with multiple discount options that can bring your premiums down if you qualify. If you are a veteran or an owner of a medical service or rescue/shelter dog, you can qualify for a discount, and the same goes for multi-pet owners and those that pay their annual premium upfront.
Customer Experience
Figo has easily the slickest website among all the best pet health insurance companies on our list, which is not that surprising considering its focus on innovation and modern technology. The layout is beautiful, and the user-friendly design will easily lead to finding exactly what you need. What's more, the company has a mobile app that tracks claims in real time, allowing you to access medical records and geolocate your pet if it runs away. This fantastic Pet Cloud app can also point out nearby dog parks and pet stores based on your current location, and even gives 24/7 access for contacting a licensed vet via live video chat.
The claims process is also completely automated and paperless, and takes, on average, 10 days to be completed, all using an AI-based assistant called Evie. This is faster or on par with the best pet insurance carriers in the United States. Once the claim is processed, you can just take a picture of the bill and submit it to the company via email, and you're done. Like with most insurers, there is a waiting period before you can make a claim, with a five-day period from enrollment for injuries and 14 days for illnesses. The only exclusion is knee problems that have a six-month waiting period since the day you enroll.
You can contact Figo customer support for any additional inquiries. The company offers live support services via phone, live chat, Facebook Messenger, Twitter, text and email. The staff is friendly and helpful, which is one of the main reasons why Figo has some of the highest pet insurance ratings among customers. The company holds a B+ rating with BBB and has an exceptional 4.5-star rating on Trustpilot, from 650 customer reviews.
Final Words
Overall, Figo provides one of the most complete pet insurance services available in 2021. Aimed more toward tech-savvy customers that can make use of its fantastic mobile app and high-tech features, this company leads the industry when it comes to innovation and customer service. Figo also offers a rarely-found 100% reimbursement option and generally has one of the more affordable pet insurance plans available. Add to this nationwide coverage, fast paperless claims processing and multiple discounts and you have a great choice for any potential customer in the United States.
+ Show more
Read Full Review
Embrace Pet Insurance Review
Get a Quote
On Official Website
Embrace Pet Insurance Review
Vet selection:
Unrestricted
Claims processing period:
10 days
Benefit limits:
$5,000 - $30,000
Trustpilot customer rating:
4.2
•

Stellar mobile platform

•

Short waiting periods

•

Plenty of customization options
Embrace was founded in 2003, and it operates from Cleveland, Ohio. During the past 17 years, this pet insurer has become one of the most respected names in the industry. With a superior A+ rating from A.M. Best and a long partnership with American Modern Insurance group, the company is one of the best affordable pet insurance options on the market, with some of the fastest claim payouts.
Coverage Options
Embrace utilizes the so-called nose-to-tail insurance coverage, that will cover for genetic and breed-specific conditions no matter how you choose to customize your policy. The company's accident and illness coverage includes chronic and congenital conditions, exam fees, dental trauma, allergy testing and much more. Embrace insurance will also cover CT and MRI scans, lab test, biopsies, and will reassess for curable condition coverage if your pet remains symptom-free for a year.
Pricing & Discounts
Embrace offers annual deductibles that range from $100 to $1,000 and a program called Healthy Pet Deductible. This will reduce your deductible by $50 each year that you don't submit an insurance claim. Reimbursement pet insurance options range from 70% to 90%, providing you with even more customization of your policy.
With a lower reimbursement percentage you can see quotes as low as $10, but premiums vary depending on a number of additional factors like where you live and how old your pet is. Unlike some companies, however, Embrace does not offer unlimited coverage, and instead opts for a customizable annual limit that ranges from $5,000 to $30,000.
In addition to having some of the best pet insurances when it comes to prices, Embrace also provides a variety of discounts, but we must note that some of these are available only to the residents of New York. The company offers a 10% discount for multiple pets, a 10% employee-benefit discount, along with a 10% veterinary-practice discount, and a 5% discount for military members.
Customer Experience
The Embrace website is among the best-designed platforms we've seen, with an impressive amount of features that are all easily accessed through drop-down menus. There is also a top-notch mobile app that helps you access your MyEmbrace account on the go. From there, you can submit all claims, set up direct deposits for reimbursement, add a new pet, update payment details and contact customer support - basically everything that one of the best pet insurance in 2021 should offer to its customers. The app works pretty much flawlessly and the waiting time for the processing of claims takes around five days for wellness and 10 days for accident and illness claims.
Embrace customer support staff is available six days a week, and can be contacted Monday through Friday from 8:30 AM to 8 PM. On Saturdays, the support staff is available from 9 AM to 1 PM. You can reach out via email or phone call, and there is a wide array of useful posts regarding important health topics regarding dogs and cats to read through. Customers are highly satisfied with the service, as Embrace holds a fantastic 4.2-star rating on Trustpilot, coming from 331 customer pet insurance reviews. The company is also accredited by the BBB and has a superior A+ rating, meaning that it has a great history of fulfilling its obligations towards policyholders.
Final Words
Embrace is one of the best possible choices you have for insuring your pets, with its long history and stellar reputation earned over the years with its customers. With technological innovations, paperless claims processing and a highly-customizable insurance coverage, it is a true nationwide powerhouse that should be considered by anyone looking for the best pet insurance for dogs and cats.
+ Show more
Read Full Review
Petplan Pet Insurance Review
Get a Quote
On Official Website
Petplan Pet Insurance Review
Vet selection:
Unrestricted
Claims processing period:
15 days
Benefit limits:
$2,500 - Unlimited
Trustpilot customer rating:
4.6
•

No upper-age limits

•

24/7 live customer support

•

Best comprehensive coverage
Petplan Pet Insurance is a sister company of Petplan, a UK-based insurer that expanded to the United States in 2003. Based in Philadelphia, this American affiliate is the preferred pet insurance provider of the AAHA, and it is the exclusive provider for AARP members. Petplan is among the industry leaders. It offers pet insurance policies and a non-profit Petplan Fund which supports homeless pets, veterinary research and education projects across the country. But how does it fare in the highly competitive market of animal insurance companies in 2021?
Coverage Options
If we would judge solely based on coverage, Petplan would be the clear choice for the top insurer on our list. The company does not put any restrictions for hereditary and congenital conditions, nor does it set age limits for your pets. Moreover, this insurer provides coverage for things like holistic therapies and hospital stays. This alone makes it one of the best dog health insurance options available. But Petplan also covers behavioral treatments on all policies, including anxiety disorders, noise phobia and house soiling, as well as coverage for non-routine veterinary fees. It is rare for an insurer to cover exam costs, but with Petplan insurance you can save up to a few hundred dollars per vet visit.
The policies, themselves, are highly flexible and offer a variety of choices to customize the insurance plan to you and your pet's needs. Petplan provides pet insurance nationwide and puts no restrictions on vet selection, so as long as you renew your policy you will have lifelong coverage for chronic, hereditary conditions and dental injuries, wherever you are.
Pricing & Discounts
Petplan offers highly competitive prices and customization in building your policy. The annual coverage limits range from $2,500 to unlimited, and the annual deductible goes from $250 to $1,000. Choosing a lower limit and higher deductible will significantly lower your monthly premium, but it is advised to opt for higher or unlimited coverage. You can then further control your premium by choosing either a 70%, 80% or 90% reimbursement percentage, which is on par with what most of the top 10 pet insurances offer. Quotes will vary depending on where you live and how old your pet is, but you can very well see rates that go from $17 and upwards.
Petplan also has a nice selection of possible discounts, most prominently the No Claims Credit which adds 2% credit up to 10% for each year during which your pet has gone without a paid claim. Military personnel and medical service pets can get discounts on their policies as well, along with discounts for registering online and for strategic partners like AAHA, AARP and others.
Customer Experience
The dedication to keep up with modern technology is obvious as soon as you enter the Petplan website. It is not only one of the best pet insurance sites ever designed, it is also a platform that offers the highest level of customer service. You can easily find all the information you need, whether you are using mobile or desktop versions of the platform, and Petplan does a great job explaining how the company processes claims.
This insurer has a quick claims turnaround time - claims are paid out within 30 days. In fact, the majority of claims are reimbursed after a single business week.The online claims and those submitted via the mobile app are usually processed faster, so keep that in mind when you need to file a claim.
Petplan has a five-day waiting period for accidents, 15 days for illnesses and six months for some issues with patellas and cruciates, which is pretty standard for pet insurance in the USA.
Where the company truly shines, however, is in its customer service. The support staff is available 24/7, and can be reached via toll-free phone call or email. Petplan advisers are extremely knowledgeable and friendly, and from our experience most of the issues get resolved rather quickly. This is exactly why customers rate the company so highly, as Petplan currently holds a strong 4.6-star rating from 6,000 customer reviews on Trustpilot.
Final Words
With stellar pet insurance coverage and a state-of-the-art platform that provides high-quality customer service, Petplan remains at the peak of what the industry has to offer. Add to this quick claims processing, a number of solid discounts and lifetime insurance for pets without any upper-age limits, and it's clear that Petplan is one of the best dog insurance firms in the United States.
+ Show more
Guide to Pet Insurance
What is the best pet insurance? To understand exactly what kind of pet insurance would best suit you and your pet, it is important to be aware of all the things that factor into the cost and type of coverage you are planning to get. Choosing the right insurance plan can not only help you financially, but it can also ensure that you sleep better at night knowing you and your pet are covered in the case of any possible emergency.
Common Pet Insurance Policies
Pet insurance is unique in that it represents a mixture of health and property insurance plans, seeing as pets are regarded as not only living beings but also personal possessions. Some of the most commonly found policies you'll find are:
Basic Coverage
This is the least-expensive and most-common of all pet insurance policies that owners get, but it also comes with plenty of restrictive terms. The biggest detractor to a basic pet insurance coverage is the fact that the policy only helps pay for accidents, poisoning and serious illnesses. Routine and preventive check-ups are usually not covered, and there are caps on reimbursements per accident or illness, as well as on total reimbursements per policy term. Some of the basic coverage policies even have co-pay conditions, so make sure to do the research and pick the best option available if you are intent on choosing a basic policy.
Comprehensive Coverage
The more expensive option, comprehensive or full coverage pet insurance comes with lower annual deductibles and a number of benefits that aren't found in basic policies. Some of these include: reimbursement for accidental injuries and illnesses, and coverage for prescriptions, X-rays, lab fees and prescriptions. Comprehensive pet insurance does, however, put caps on reimbursements per accident or illness, as well as on total reimbursements.
Wellness Coverage
A wellness plan is not necessarily an insurance plan, meaning that it does not cover dental care, injuries or illnesses. Pet insurance with wellness coverage is therefore usually available as an add-on in order to cover routine pet care such as heartworm tests, blood work, fecal screens, vaccinations and more. Wellness policies have even lower deductibles and copay costs than comprehensive coverage.
Third Party Liability Coverage
If your pet injures someone or damages cars or other properties owned by other people, you, as a pet owner, can be sued and considered liable. Third-party pet liability insurance coverage is therefore something that is often purchased as an optional add-on to an existing policy, in order to protect you financially. This coverage generally only applies to dogs, as cats are considered "free spirits," for whose actions their owners cannot be held accountable for.
Factors That Influence Pet Insurance Premiums
Because pet insurance prices widely vary, finding the lowest-cost pet insurance can be a challenge. You will not be able to know how much the coverage will cost you until you get a quote. Still, there are a number of key factors that influence the premium and that you should be aware of as you search for and compare pet insurance plans and quotes that are offered to you.
The Age of Your Pet
Younger pets will have substantially lower premiums than older ones, as pet insurance companies calculate that the probability of a costly illness or injury increases with age.
The Breed of Your Pet
The selective breeding of dogs has led to some breeds having a much higher chance of developing serious medical conditions, so the price of insuring them becomes substantially higher. For instance, the puppy insurance policy for a Great Dane dog will cost you some 63% more than a policy for an average dog, making it the most expensive breed to insure. Some of the other high-cost breeds are English Bulldogs, Bernese Mountain Dogs, Caucasian Ovcharkas and Irish Wolfhounds.
The Species of Your Pet
For the same reasons as above, dogs will usually be the most costly species of pet to insure. Cats and other animal companions have their own medical problems, of course, but prices for the best pet insurance for dogs are affected much more due to a large number of breeds that have hereditary medical issues.
Where You Live
Your geographic location plays a big role in determining your pet insurance premium. From the least to the most expensive states, the difference between annual rates can amount to hundreds of dollars. This is mainly due to the average cost of veterinary fees that are much higher in large metropolitan areas like New York, while states like Kansas are among the cheapest in that regard.
Your Deductible Choice
As with all insurance policies, choosing a higher deductible will bring your premium down. There are two types of deductibles: annual and per-incident. The annual option for pet insurance is best suited for pet owners who are opting for a high deductible of $250 and higher.
Your Coverage Level
This is also something that is affected by your choice, as pet insurance policies with a narrow, base-level coverage will be the cheapest option. Comprehensive policies, on the other hand, have much higher premiums, but they provide a wider array of benefits.
The Reimbursement Rate
Another customizable feature that influences the cost of your pet insurance policy is the reimbursement rate, or the percentage of the vet bill that insurance will cover. Choosing a lower reimbursement rate will lower your premiums, but you will be expected to pay a percentage of the vet bill on top of the deductible.
What Pet Insurance Does Not Cover
There are certain things that most pet insurance providers will exclude from their policies, or provide them rarely through more comprehensive insurance plans. The most-common exclusions are routine and preventive treatment coverage, pregnancy & giving birth, and coverage for a pre-existing illness or injury. Likewise, dental disease, hip dysplasia, hereditary conditions and behavioral issues are not covered by standard pet insurance.
FAQ
Is pet insurance worth it?
Even the best pet insurance policies will not necessarily save you money, but will protect you financially in the case of a serious emergency. Smaller health problems like infections do not cost more than a few hundred dollars to remedy, but more serious issues can cost you thousands. This is the main reason that people turn to the best pet health insurance options, as it represents a safety net that can prevent them from being forced to put their pet down for economic reasons.
What is the average cost of pet insurance per month?
The pet insurance cost varies widely, ranging anywhere from $10 to $100 per month. An average pet owner can, however, expect its premium to land somewhere in the middle, paying around $30 to $50 per month for a plan with a good coverage package. Some factors that influence the insurance quote are the age of your pet, its species and its breed. We must note that dogs are usually substantially more expensive to insure than cats,thus, if you're looking for the best pet insurance for cats, you can expect the premium to be below average.
What does pet insurance actually cover?
Pet insurance usually provides coverage for medical costs in the case that your cat or dog gets into an accident or develops a serious medical condition. Some insurers also provide coverage for rarer pet species like gerbils and frogs through what's called "exotic pet insurance," but the major focus of most is on those two most-common pet species. Unlike health insurance for humans, however, even the best pet insurance for dogs and cats will not cover routine care and things like rabies shots, and will exclude any pre-existing conditions.
How do I save on pet insurance?
There are a couple of different things you can do in order to try and bring your pet insurance premium down. First and foremost, you should shop around and compare quotes that you get from different insurers in order to be sure that you are getting the best deal possible. After a thorough pet insurance comparison, you should purchase a coverage plan that suits your pet the most, without paying to cover the risks that the pet is not really exposed to. Reducing potential exposure to risk is also very important, and creating a more secure living environment for your pet can go a long way in preventing the need for a medical emergency. The last way to save money on your pet insurance is simply by using some of the many loyalty programs that these firms offer to customers who are committed their services for a long time.
What percentage of pet owners have pet insurance?
The number of insured pets in the United States is growing at a steady pace, with 2.16 million pets insured in 2018. This represented an 18% increase compared to the year before, but is still just a tiny part of all the pets in the country. For comparison, more than 70% of households own at least one pet, meaning that the percentage of insured pets is still in low single digits. Of all the pets that are enrolled with the best pet insurance carriers, though, around 98% were covered through the Accident and Illness plan or the Insurance with Embedded Wellness plan.