15 Insightful Pet Spending Statistics: Americans are Spending More on Pets Than Ever
---
15 Insightful Pet Spending Statistics: Americans are Spending More on Pets Than Ever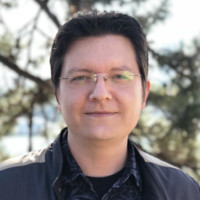 ---
According to American Pet Products Association (APPA) pet statistics, nearly 67% of US households have at least one pet – the highest level reported on record.
US spending on pet care and products has seen an even greater rise over the past few decades, both overall and on a per capita basis. To better reveal to you the growing size of the pet market, here are 15 insightful pet spending statistics.
Top Pet Statistics - Editor's Choice
The value of the pet industry in the USA reached approximately $99 billion last year.
Only 2.1% of all pets in the USA are insured.
Dogs are the biggest influence driving first home purchases among millennials.
More than half of millennial pet owners buy their pets gifts at least once a month.
In the past 10 years, American pet spending has more than doubled.
45% of American pet owners spend the same amount of money or more on their pets' healthcare as they do their own.
One in 10 American pet owners are putting off having kids or more children because of pet expenses.
The US pet industry reached nearly $99 billion in sales by the end of the last year.
(APPA)
According to projections from APPA, by the end of the last year, the amount Americans spend on their pets grew to reach $99 billion – that is nearly $9 billion more than two years ago. Pet food and treats make up the biggest portion of the market at $38.4 billion, followed by vet care and products at $30.2 billion.
Annually, owners spend an average of around $1,380 on pet dogs' basic expenses.
(APPA)
At 63.4%, dogs make up the majority of pets in US households. Data from APPA's pet spending statistics per year on dogs reveal that owning a dog costs an average of $1,380 in basic expenses annually. On cats, average annual expenses amount to roughly $908.
In the case of dogs, surgical vet visits make up the biggest expenditure, while the single biggest expenditure for cats is food.
Dogs are the biggest influence when it comes to driving first home purchases among millennials.
(Zulily)
So, if millennials and younger generations are willing to buy a house with a backyard just for Fido to run around, can you imagine how much Americans spend on their pets? The answer is a lot.
Rather than getting married or having kids, needing more space for their pets (dogs specifically) is the main reason a third of millennials cite for purchasing their first home. For those yet to purchase a home, nearly 42% admitted that their pet or the desire to have one would be a key factor in their decision to buy a house.
Only 2.1% of all pets in the US are insured.
(Forbes)
US pet spending and ownership statistics show that a mere 2.1% of all pets within the country are covered by any form of insurance. Of these, dogs represent roughly 88.9% of the total.
However, the pet insurance industry is currently experiencing rapid growth. From 2016 to 2017, the market grew by a remarkable 23%. For comparison, the pet supply and products industry grew by around 4% during that time.
Further Reading
More than half of millennial pet owners buy their pets gifts at least once a month.
(Zulily)
Pet spending statistics - or more specifically a millennial pet ownership statistics report from pet retailer Zulily - show that younger generations are incredibly generous towards their pets, whom they treat as part of the family (or even better). In total, 92% of millennials who own pets buy their pets gifts, while 51% do so on a monthly basis.
Millennials are also twice as likely to purchase clothes for their pets than baby boomers.
Pet apparel is among the fastest-growing categories in pet eCommerce.
(Zulily)
eCommerce pet spending statistics from Zulily reveal that pet apparel is experiencing some of the fastest-growing sales of any pet supply product category online. Between 2017 and 2018, sales of pet dresses, t-shirts, and sweaters each grew by over 200%. In the case of pet hoodies, sales grew by a staggering 622%.

77% of millennials prefer to buy pet supplies online.
(Zulily)
Online pet spending statistics tell us that the majority of younger pet owners (77%) prefer to shop online for their A to Z pet supplies, rather than opting to do so at a brick-and-mortar pet store. The most commonly purchased items online include toys, accessories, and pet food.
Over the past 10 years, the amount of money Americans spend on pets has more than doubled.
(Statista)
In 2010, the total money spent on pets was roughly $45.53 billion. Within the next decade, this spending has mushroomed to $95.7 billion annually. The biggest annual increase was between 2017 and 2018, when spending quickly jumped from $69.51 billion to $90.5 billion – a growth of 30%.
By 2023, online sales are expected to make up around a quarter of the total American pet supply market.
(Packaged Facts)
Despite its rapid rise in popularity and it being the default method of shopping among the younger demographic, online shopping is yet to reach its true potential when it comes to buying pet products. In 2018, online sales of pet products only reached an estimated $9.5 billion.
However, this field is currently undergoing one of the fastest growth rates of any channel. By 2023, eCommerce is expected to double its share and make up 26% of the total pet market. Currently, the best online pet store in terms of popularity is Amazon, followed closely by Chewy.
Pet dry food is the most common item purchased by pet owners online.
(Statista)
In the case of both pet cats and dogs, the biggest pet category bought online was dry foods; 43% of cat owners who shop online buy dry food, while 44% of dog owners do the same.
Among cat owners, litter and wet food make up the second and third most commonly purchased items online, at 37% and 34% respectively. For dog owners, the second and third most commonly bought items online are pet treats/chews and flea medication, at 43% and 30% respectively.
American pet spending on dog walkers was projected to exceed $1 billion in 2020.
(IBIS World)
Dog walker jobs are on the rise as more and more Americans are opting to pay dog walking services to ensure that the exercise needs of their canine companions are taken care of. In 2019, the country's dog walker market was valued at around $1.05 billion.
That number was projected to reach $1.1 billion this year, although the effects of the COVID-19 pandemic on this prediction remain to be seen.
The pet grooming industry is expected to reach $5.49 billion in value by 2025.
(Allied Market Research)
Pet industry statistics show that the grooming sector is made up of a diverse range of products, including pet shampoos and conditioners, pet toothpaste, detangling brushes, special scissors, and clippers. The industry is expected to grow at an annualized rate of 4.5% to reach a total market value of $5,488 million over the next five years.
Surprisingly, rather than North America or Europe, the Asia-Pacific region was found to be the fastest-growing market for such products.
An estimated 60% of all cats and 56% of all dogs in the US are overweight or obese.
(APOP)
How much do Americans spend on pet food? Probably too much, if this stat is anything to go by. Obesity is a prevalent problem among pets in the country, with an estimated 60% of all cats and 56% of all dogs being classified as obese or overweight.
It seems there's a lack of consensus among pet owners and veterinary professionals regarding advice on pet nutrition and weight loss.
45% of American pet owners spend the same or more on the healthcare needs of their pets than they do on themselves.
(LendEDU)
In a national pet owners survey conducted by financial website LendEDU, it was found that nearly half of all Americans spend the same or more on the healthcare of their pets than they do on themselves. Of those respondents, 20% have gone into debt caring for their pets, with the average owed amount being $1,567.
One in 10 American pets owners are putting off having kids or more children because of pet expenses.
(LendEDU)
The same pet owner survey by LendEDU produced these fascinating pet owner spending statistics: 11% of respondents said that because of the cost of pet care, they were putting off having kids or more children.
Other commonly missed milestones included delaying marriage, buying/renting a house, and keeping up with utility payments. Who would have thought that owning a pet could have such a profound impact not only on people's financial health, but also on their personal lives?
Concluding Note
Which of the above pet spending statistics did you find the most interesting? Tell us in the comments below. If you found this article to be informative and entertaining, don't forget to share it with others in your circle who may also find it a worthwhile read.
FAQ
How much do pet owners spend on their pets?
Taking into account all expenses, an average of $139.73 is spent on pets monthly in the US. Dogs are typically the most expensive household pets to keep, followed by birds and cats. Pet fishes are the most affordable animals to keep, incurring a monthly cost of $30.48. (LendEDU)
Who spends the most on their pets?
People in the United States really adore their pets, and this is clearly reflected in how much they are willing to spend on their furry (or scaly) friends. In 2016, pet spending statistics per country revealed that Americans were among the highest spenders on pet care.
The average US pet owner spent roughly $160 on pet care compared to around $93 in Britain, $65 in Germany, $45 in Japan, and less than $8 in China. (The Economist)
What age group owns the most pets?
Millennials (18 to 34 years old) are the most likely demographic to own a pet of any US age group. Among millennials who don't own a pet, 43% say that they would like to have one in the future. Many millennials are delaying having children and opting to take care of pets instead. (Packaged Facts)
How much do millennials spend on pets?
According to OppLoans, millennials are the most generous spenders on pets. Millennials aged 18-24 spend an average of $173.67 monthly, while those aged 25-34 spend an average of $141.5 monthly. Baby boomers are the least generous spenders among adults, spending an average of $80.43 monthly.
What is the most profitable pet business?
As pet owners are spending more than ever on pets, sales in the pet business are booming. Among the most profitable ventures is high-quality pet food, for which pet owners are willing to pay a premium. Pet treats and end-of-life services are also fields that generate significant revenues. (Forbes)
How much money is in the pet industry?
Pet spending statistics reveal that the global pet industry is currently worth an estimated $200 billion per year. Of this, the US domestic market occupies roughly 47% of the share. (Global Market Insights)
How many peoples in the United States are dog owners?
Of all types of pets, dogs remain the most popular among Americans, as per APPA pet statistics. Around 63.4 million US households own a pet dog compared to 42.7 million who own a cat. (APPA)
About author
I. Mitic
For years, the clients I worked for were banks. That gave me an insider's view of how banks and other institutions create financial products and services. Then I entered the world of journalism. Fortunly is the result of our fantastic team's hard work. I use the knowledge I acquired as a bank copywriter to create valuable content that will help you make the best possible financial decisions.
Leave your comment
Your email address will not be published.