The Best Auto Loans in 2021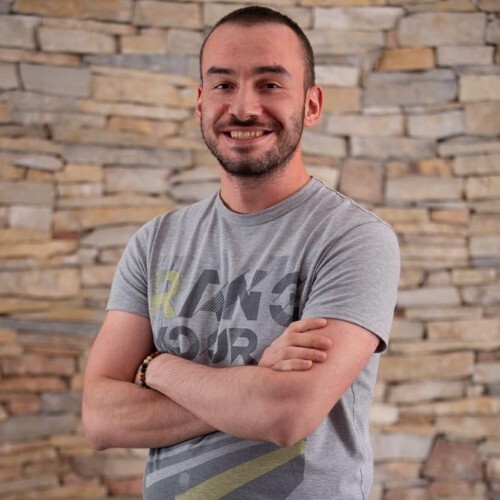 ---
Whether you're looking for an affordable used car, searching for your dream automobile, or looking to change your terms through vehicle refinancing, you'll need the best auto loans on the market.
To help you find the right rates, we've compiled a list of some of the best companies in the business. Our selection includes high-profile banks, reputable credit unions, and online marketplaces.
How We Evaluate The Best Auto Loans
There are thousands of lenders on the web, all claiming to have low car loan rates and special deals tailored specifically to your vehicular needs. In order to find out how much of this is true and which companies deserve your attention, we've identified the most essential factors. This gives us a clearer overview of the services and helps us pinpoint the best lenders.
Types of Auto Loans
First off, we turn our attention to the variety of auto loans that the lender has to offer. Some customers want the best used car loans, while others need cash for a brand-new family vehicle. Maybe you're trying to refinance an old auto loan or buy a leased vehicle. Perhaps someone wants to sell you their car or you've come across a classic from the '60s that you want to restore to its former glory. What about other vehicles like RVs and motorcycles? Even the best banks are unlikely to offer all of these options, but you can still expect a fair number of choices.
Interest Rates and Fees
Price is king. A bank or dealership can show you a range of benefits, but at the end of the day, you're likely to opt for the best APR auto loans. We take a look at the lowest annual percentage rates and tell you exactly under which conditions they work. Of course, if there are any hidden application fees or repayment penalties, we'll flush those out for you. That way you'll have all the information before you even start the application process.
Special Discounts
Whether it's a bank offering a generous discount to its long-term clients or a dealership trying to sweeten the deal, we make sure to include it in our auto loan reviews. These companies have a tendency to show you the discounted price first and explain what it is later, which can be frustrating if you don't read the fine print. In our reviews, you'll see exactly what you need to do to be eligible for these offers and whether it's worth your time or money. If a bank requires you to have a specific amount of money on your account for three consecutive months, there's no time to waste.
Application Process
Given the medium you're reading these reviews on, it makes sense that our priority is finding lenders that have a simple online application process. If you can find the best auto loans online, fill out the forms, send documents, and get approved without ever leaving your home, we consider that a success. Naturally, if a company's site is prone to glitches and isn't user-friendly, we definitely consider that a major flaw. Another important element to consider is the speed - how fast can you get a reply to your application and see the money on your account?
Customer Support
Finally, there's the customer service. You'll want to have the option of communicating with a specialized representative about the intricacies of your account whenever the need arises. It's unreasonable to expect the best places for auto loans to include round-the-clock support. However, they need to have decent working hours (at least a few hours over the weekend) and capable, knowledgeable support agents. In addition, it's commendable when the organization has a quality help center and FAQ sections that can save you a lot of time.
You may be also interested in:
Quick Breakdown
Online Auto Loans - The Best Auto Loan Rates in 2021:
The Best Auto Loan Rates: Lender Reviews
Fortunly's Guide to the Best Car Loans: Credit Unions vs Banks
One of the biggest decisions you have to make when choosing the best place to get an auto loan is whether you should go with a credit union or a bank. Both of these options have their pros and cons, so it comes down to your needs and preferences. Here's a breakdown of some of the main characteristics.
Credit Unions
Credit unions are nonprofit organizations that are focused on providing financial services to specific groups or communities. These can be communities residing in the vicinity of the institution, military or healthcare personnel, or employees of a company partnered with the union. In order to get the best credit union auto loan, you need to become a member.
The main appeal of credit unions for most clients is the lower fees. As a nonprofit, the organization isn't obliged to pay federal income tax and, therefore, can afford to offer lower fees to its members. Another benefit that many users appreciate is that unions tend to be less strict about credit scores. If you want to get car loans with bad credit, you'll have a better chance of doing so with a credit union.
Banks
The ultimate goal of any bank is to make money. Banks generally offer higher fees than unions but lower interest rates.
Some people may argue that credit unions adopt a personal approach with their clients, compared to banks that are perceived as cold and disinterested. However, that really depends on the bank. Some smaller institutions will provide you with the same amount of care and devotion you'd normally get from a union. In addition to offering low car interest rates, banks also tend to invest more in technology, which is essential in today's high-tech world. A quality auto loan app can provide you with all the relevant data about your loan, rates, and repayment process whenever you need it.
Credit Union or Bank?
Generally, credit unions are considered more flexible and customer-friendly, and usually have lower fees. Banks, on the other hand, have a wider coverage, invest a lot more in technology, and offer lower interest rates. You can find the best auto loan rates in either of these institutions, depending on your needs.
FAQ
What is a good interest rate for an auto loan?
The average car loan interest rate for a new vehicle sits at around 6%, so anything below that is good. For used cars, the average rate is slightly higher, hovering around 9.5%. Naturally, the interest depends on a number of factors, including your credit score and the repayment period. Even the best places for auto loans with bad credit struggle to offer you anything below 14% if your credit score is under 500.
Which credit union is best for car loans?
Consumers Credit Union is among the best-known lenders on the market, with competitive rates tailored to clients who don't have the perfect credit score. Another option to take into consideration is Alliant Federal Credit Union. You're eligible for membership at this union if your employer is partnered with Alliant or you live/work near the company's headquarters in Chicago. In case you're interested specifically in the best auto loans for the military, you should go with Pentagon Federal Credit Union.
Is it better to finance a car through a bank or dealership?
In most cases, dealerships are just intermediaries between the bank and the client, so it's usually better to do business with the bank directly. That way you'll get lower rates and won't have to pay the dealer his cut. Of course, this is not always the case. Dealerships might also offer lower rates based on deals they have with specific banks. Either way, in order to find the best interest rates for auto loans, you'll need to take a look at both options.
Why is my APR so high with good credit?
A good credit score is not the only factor that makes you eligible for a loan. Lenders often don't disclose all the elements of their screening process, but they will look into various aspects of your credit report. Banks are more likely to offer advertised rates to applicants who are already their clients. That gives them direct insight into your financial habits, and they can determine whether you should get a low-APR auto loan.
What is the catch with 0 percent financing?
Most of the time, when you're presented with a 0% financing plan, it means that the interest is calculated into the price of the vehicle. Essentially, you pay a higher price for the car than you would if you'd gone with the cash option. However, sometimes the dealership might also offer 0% interest as an incentive to buy the car with no strings attached. These are the best auto loans reserved for special customers or time-sensitive offers. Make sure you read the fine print, though, because this also offers an excellent opportunity to scammers.