Best Home Improvement Loans for 2021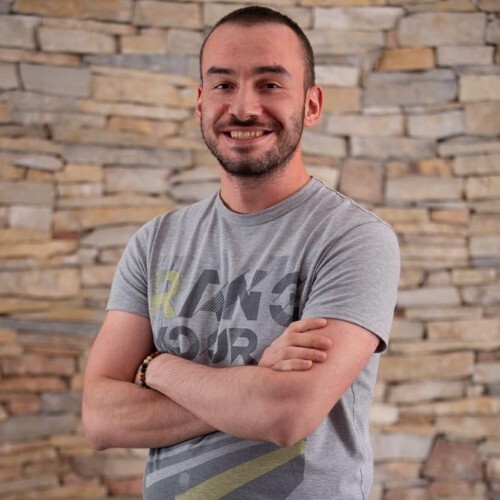 ---
Some or all of the products/services listed on this page are from our affiliate partners from which we receive commissions. This, however, does not influence the evaluations in our reviews. Learn more by reading our
Advertiser Disclosure
.
So you've finally outgrown your dream home. Perhaps the kids are no longer fans of sharing a room. Maybe you just need more office space or a designer kitchen. Instead of buying a whole new place, why not give some love to your current one? For a modest monthly fee, you can make improvements that'll pay for themselves in time, and you don't have to wait for years to save up the money. We've done all the hard work and found the best home improvement loans on the market. All you have to do is take your pick and make the call.
4 Best Home Improvement Financing Options
How We Evaluate Home Improvement Loans - Our Review Methodology
Picking a loan for home improvement can seem like a daunting task to people who are new to loan financing. The market is flooded with offers, and if you don't know what to look for, it's hard to make the right choice. That's why we've created a methodology to help us objectively evaluate the best loans for home improvement. To better understand the relevant terminology, check out our guide to home improvement financing terms.
Loan Requirements
There are a few things you need to consider before you can even start thinking about home improvement loan options. The most important question is: what am I going to need in order to qualify for a loan? This section examines the requirements that companies have when determining loan eligibility and terms. The most important thing here is your credit score. What is the minimum credit requirement to qualify for a loan? Will terms be affected by your credit rating, and if so how much do you need to get the best home improvement loan rates?
While essential, your credit rating isn't the only factor that companies assess. Your loan history appears on your full credit report but not details about your job or education. How long have you worked at your current company? Do you have a college degree? What did you pay in taxes last year? Do you plan to live in the house after you fix it up, or are you preparing to sell it? The answers to all these questions don't only determine whether you get a loan but what sort of terms that loan comes with.
Loan Terms
Finding the best place to get home improvement loans comes down to finding the most favorable terms and conditions. So, what exactly does that mean in practice? First off, you need to work out how much money you want to borrow and consider the financing limits of your potential lender. You also need to consider the type of home renovation loan you want; for the most part, companies offer personal unsecured loans for home improvements, and this is what our reviews focus on.
This category also considers other essential factors such as loan processing times, repayment terms, and any potential hidden or bonus costs that aren't immediately obvious. All of these factors tie into our next category.
Ongoing Costs
Everyone loves low interest home improvement loans, but things get complicated when you have to figure out how much your loan will actually cost you. This category examines all the costs and fees that you'll have to pay during the course of your loan. The basic interest rate is an obvious example, but the real cost will be much better represented by your annual percentage rate or APR. You also need to take note of extra costs that may come attached to your home improvement loan, such as origination, cancellation, and late payment fees.
Customer Satisfaction
The final thing to consider when searching for the best renovation loan on the market is how much effort the company behind it puts into forging good customer relationships. Companies with a good reputation give you peace of mind, but those that deliver the information you need in a timely fashion are even more remarkable. This category considers both the company's public image and available customer support avenues. We look at both their Better Business Bureau rating and online customer reviews while evaluating the ways in which the company provides customer support and technical assistance.
Quick Breakdown
Best Home Improvement Loans in 2021:
A Short Guide to Loan Vocabulary
While searching for the best loan for home renovation, you'll come across many legal terms that you may not necessarily be familiar with. In order to help you decipher some of the most common terms, we've compiled a short list with definitions.
APR: Known as the annual percentage rate, this is the true cost of your loan per year. It represents the sum of all interest charges which accumulate during the year, including all potential fees. The annual percentage rate can be fixed or variable, with the former always being a safer option for keeping your costs in check.
Interest Rate: 0% home improvement loans are the proverbial unicorns of the lending market. Interest rates are the basis of most loan arrangements and are very similar to APR. They represent the amount a lender charges for the use of assets and are expressed as a percentage of the principal lending amount. You may view them as the net cost of your loan, with origination and other fees contributing to the gross cost that is your APR.
Application Fee: This is a fee some companies charge just to process your application. It doesn't guarantee that you'll get the loan, and you may end up wasting your money for nothing. But these fees are very high, ranging between $20 and $50. The best lenders for home improvement loans typically waive this fee, but if that's not the case you should make sure that you qualify for the loan before applying for it.
Origination Fee: This is the most common type of fee on personal loans and is charged when the loan is approved and money is sent to your account. Sometimes referred to as administration fees, these are typically charged as a percentage of the amount that you borrow.
Prepayment Fee: A fee charged when you want to pay off your loan early. This usually works against the lender because there is less money to be made from the interest over time. To minimize their projected losses, lenders charge you an extra fee, typically worth between 2% and 5% of the loan amount.
Late and Returned Payment Fees: If you want the best rates on home improvement loans, make sure to pay them off on time. Late payment fees are charged when you don't pay on time, while returned or dishonored payment fees are charged when you try to make a payment but don't have the funds to do so.
Loan Term: This one refers to the amount of time that your loan will take to get repaid. Personal loans typically have much shorter terms than mortgage or equity loans, and the length of a loan is often a key factor in determining its interest rate and other related fees.
FAQ
How do home improvement loans work?
Generally speaking, home improvement loans are commonly associated with unsecured personal loans that cover the costs of home upgrades. There are also home equity loans or home equity lines of credit. All of them share one key characteristic; if you qualify for the loan, the lender will let you borrow funds towards repairing or upgrading something in your house, and in return, you'll repay them the money with interest through fixed monthly installments.
What type of loan works best for financing home improvements?
When trying to figure out the best way to finance home improvements, you need to consider multiple factors. First, decide how much money you'll need and what your credit score is. Both of these can play a role in limiting your home improvement financing options.
When is a home improvement loan a good idea?
A property improvement loan is always a great idea if it improves the value of your home and makes your home safer or compliant with local or regional laws. You need to work out how much money you need, how urgent the work is, and whether your monthly budget can handle the additional strain of loan repayments.
What credit score is needed for a home improvement loan?
In order to qualify for the best home improvement loans, you'll need a good credit score. That said, there are plenty of companies that you can turn to for decent home improvement loans even with a bad credit rating. The minimum credit score for a home improvement loan with most companies is around 600 or better.