Best Unsecured Loans for 2021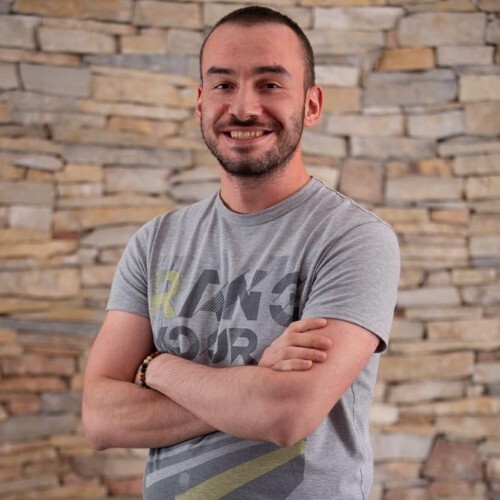 ---
Some or all of the products/services listed on this page are from our affiliate partners from which we receive commissions. This, however, does not influence the evaluations in our reviews. Learn more by reading our
Advertiser Disclosure
.
Lower risk, speedy payouts, and a simpler application process are all upsides of getting an unsecured personal loan. Of course, as is the case with almost anything in life, there's an array of options to choose from, and it's up to you to find the one tailored to your needs. Fortunately for you, the legwork has already been done, and we've selected the loan companies that offer the best unsecured loans on the market.
Our Methodology for Evaluating Unsecured Loans
With thousands of lenders out there, how can you know that you've chosen the right one? Sometimes their offers can seem too good to be true - because they usually are. By sharing our methodology, we hope to provide you with a useful checklist for reviewing unsecured personal loan providers.
Loan Terms
Loan terms are the first thing you should look at. This involves examining the personal loan rates, repayment periods, and any fees that you may be charged.
An APR will give you a better idea of what your loan will cost than the interest rate. This is because an APR reflects both the interest rate and the fees associated with borrowing the money. Understandably, you want this number to be as low as possible.
According to Experian's 2019 research, the average personal loan interest rate is between 6% and 36%. Unsecured loans usually come with slightly higher rates as they don't rely on collateral.
One of our main concerns was pinpointing lending companies with a variety of loan repayment times. The reason behind this is that there's no perfect time span for everyone. Shorter repayment length will entitle you to a lower interest rate, but the monthly payments might be too high for you to handle, so being able to give yourself a couple more months is of paramount importance.
Lastly, in our book, the best unsecured loans are those that don't include too many additional charges. A few fees here and there are to be expected, but they should never be unrealistically high or hidden.
Requirements
To qualify for a loan, you need to meet certain requirements: Their purpose is to ensure you'll be able to pay back your loan. Therefore, expect your potential lenders to look at your credit score, credit history, and annual income. Aside from these criteria, you will almost certainly have to be 18 or over and a US resident.
Although you might feel like some of these requirements are too strict, they are necessary, especially when it comes to unsecured personal loans as there is no collateral. Luckily, we will tell you exactly what the companies we've listed wish to see on their applicants' loan requests.
Application Process
No one likes dealing with paperwork, so the faster and easier you can get it all over and done with, the better. Obtaining a loan is already stressful enough - you don't want an overly complicated application process making it worse.
In this day and age, you can avoid the whole ordeal of going down to a brick-and-mortar lender, too, since there are plenty of lending websites that let you fill out all the necessary paperwork online.
Unique Features
If the unsecured loans you're considering come with any unique benefits or restrictions, you want to know about it. Does the lender allow you to use the loan for general or only specific purposes? Are there any discounts? Sometimes it's these small details that tip the scales in favor of a particular lender.
Customer Service
Finally, although customer service may not be as important as lending conditions, repayment times, and other above-mentioned features, it's still worth looking into. You never know when you might need additional information on any loan-related subject: Being able to get in touch with your lender easily can impact your entire lending experience.
The best loan companies will often have reasonably long working hours and both email and phone support, with knowledgeable and patient support agents. Good educational tools and a quality help center can also be very valuable for quickly finding the answers you need.
Quick Breakdown
Best Unsecured Loans for 2021:
Detailed Reviews of the Best Unsecured Loans
Fortunly's Guide to Unsecured Loans
What is an unsecured loan and is it right for you? An unsecured personal loan, as opposed to a secured personal loan, provides borrowers with the opportunity to take out a loan without having to provide collateral. Whether you should acquire this type of personal loan depends solely on your financial circumstances.
However, to help you better understand them and perhaps assist you in making a decision, we'll go over the pros and cons of personal loans without collateral.
The Pros
No Risk to Personal Property
The main reason people of all financial means choose to get an unsecured loan is because there is no risk to their personal property. Many in need of a loan are hesitant to get one for fear of having their home, car, or any other valuable asset taken away. Unfortunately, if they happen to lose their income and consequently aren't able to make their monthly payments, the odds of that happening with a secured loan are very high.
Simple Application Process
Since you aren't required to submit as many documents as you would be if you were applying for a secured personal loan, the turnaround time on unsecured loan applications tends to be a lot faster and simpler.
Good Loan Terms
Borrowers with good or excellent credit scores can qualify for rates rivaling those for secured loans. Keep in mind that credit score ranges differ depending on the credit score model, so you should make sure to check your potential lender's loan application requirements.
The Cons
Risky for Lenders
A loan without collateral entails more risk for lenders. In order to ensure that they'll make a profit, they'll usually offer higher unsecured loan rates and smaller loan amounts. As we've already mentioned, borrowers with exemplary credit scores will most often be able to find perfectly reasonable loan conditions, but those with poor or bad credit might have to settle for less favorable ones.
Court Action
If you fail to repay your loan within the agreed-upon time period, a lender may take legal action against you. This happens in worst-case scenarios but you should try and avoid them at all costs. After all, the last thing you need in such a situation is to worry about attorney fees and court costs.
Lenders aren't interested in long costly trials either, so you should always try to negotiate with them. The best personal loan lenders will most likely be willing to extend your loan repayment term or create a repayment plan for you. Some plans involve pausing your monthly payments or letting you pay back your debt with reduced or no interest. If you are unable to come to an agreement with your lender, you might want to think about asking your friends and family for help.
Main Takeaways
No loan is risk-free but that doesn't mean that they are something to fear. It's true that even the best loans have their downsides, but if you've done the necessary prep, like evaluating your finances and determining which loan terms you'd be able to handle, you shouldn't have any trouble managing your payments, barring unforeseen circumstances.
FAQ
What is the highest unsecured loan I can get?
The highest unsecured loan you'll be able to get is usually $40,000 or $50,000, with a few lenders such as LightStream offering up to $100,000. Of course, to qualify for the highest amounts, you'll have to present your lender with an exceptional credit score.
What is the best unsecured loan for bad credit?
Avant offers some of the best personal loans for poor and bad credit. We suggest taking a look at Prosper and Payoff as well, as they have relatively low credit score requirements.
What is a good apr?
APRs ranging between 6% and 36% are usually considered good for an unsecured loan.
What is the best unsecured personal loan?
Due to its highly favorable loan terms, LightStream can definitely be deemed as the lender with the best no-collateral loans for those with a good credit score. For more information on this lender and others similar to it, we would recommend that you read our best unsecured loans article.