In-depth Analysis
Credit Firm Review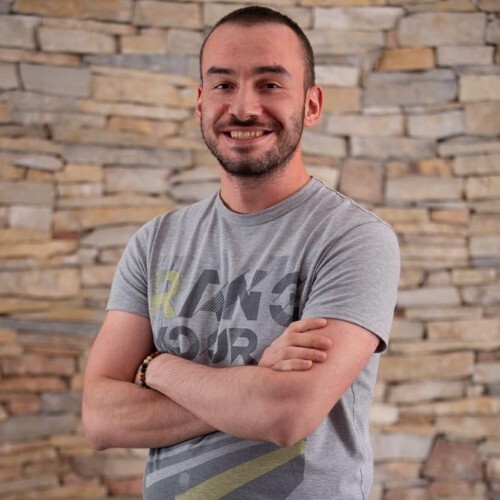 ---
Some or all of the products/services listed on this page are from our affiliate partners from which we receive commissions. This, however, does not influence the evaluations in our reviews. Learn more by reading our
Advertiser Disclosure
.
The burden of bad credit is continuing to deprive millions of Americans of decent loans and credit cards while subjecting them to high interest rates. Luckily, credit scores are something you can control. While some try to remove derogatory items from their credit reports on their own, others leave it to the professionals. One of the oldest and most trusted names in the credit repair industry is Credit Firm.
The company helped tens of thousands of customers across the US improve their credit scores over the last 23 years. The firm's unique personal approach and free credit consultation are just some of the things that ensure an exceptional customer experience while providing a plan to improve your credit.
Price
$49.99 per month
Free consultation: Yes
Visit Website
Fortunly Rating
Fortunly's Rating: Our editorial team determines the rating based on a set of evaluation criteria developed for each product and service category.
Customer service
Phone, email, live chat
Available in all 50 states
Yes
Strengths
Free consultation with specialist
Affordable payments
No long-term contracts
24/7 support
No hidden fees
Unlimited interventions
Weaknesses
No credit monitoring service
Outdated website
Overview
Credit Firm is a US-based credit repair company that's been around since 1997. Since then, it has helped consumers in all 50 states fix their credit reports and improve their scores. It's widely considered as one of the best credit repair companies thanks to its affordability, dedicated managers and attorneys, and excellent customer service.
The company's main selling point is its unique approach to the financial problems and needs of individual clients who get a free plan on how to improve their credit score after talking to an experienced credit consultant.
The firm also prides itself on its personal touch that involves access to a licensed attorney who conducts a legal audit of your credit reports. In short, Credit Firm.net reviews your documents thoroughly through an automated and manual credit report check. The company immediately disputes any derogatory marks that it comes across, including late payments, bankruptcies, charge-offs, and tax liens.
Unlike many other credit fixing companies, this one focuses solely on the credit repair process. As such, this is the ideal solution for those who need to fix their credit fast and aren't interested in any additional services like credit monitoring apps or identity theft protection.
How does Credit Firm compare to other credit restoration services?
Credit Firm
Price:
---
$49.99/month
Guarantees:
---
No
Credit Saint
Price:
---
$99/month
Guarantees:
---
Yes
Credit Repair
Price:
---
$99.95/month
Guarantees:
---
Yes
What to expect from Credit Firm?
The company offers online credit repair services to clients who are trying to get better loan terms, apply for better jobs, or get approved for a credit card. By reviewing, identifying, and removing any errors and negative items, the company helps you become a better candidate for services, products, or jobs you want to apply for. Unless your credit history is spotless or contains only a few derogatory items, using this company's service will save you time and money. Moreover, you'll get professional advice on how to boost your credit in the shortest possible time.
Not to be confused with Credit Firm Inc, a separate group of legal credit consultants, this company stands out from the crowd in more ways than one. Unlike with some of the competition, here, you'll get access to both experienced credit repair specialists and attorneys who work with you throughout the repair process. Depending on your needs, the company provides a range of credit repair services, including everything from the aforementioned legal in-depth credit audit and unlimited credit bureau challenges to unlimited goodwill interventions and defense from collection agencies.
The company has a remarkably straightforward three-step process for fixing your credit. If you're considering fixing your credit scores with Credit Firm and its credit repair services, here's what to expect:
Credit report audit
Even before completing the application process for the company's online credit repair services, you can get access to a credit repair consultant who can answer all of your questions. After signing up, your dedicated credit consultant will comb through your reports. The company asks that consumer credit reports be sent via email, fax, or standard mail. Unlike other credit fix companies that perform only automated credit checks, Credit Firm will review every single document before it's mailed out using the automated tools and by enlisting the help of a licensed attorney. This reduces the prospects of any inaccurate data being missed.
It's also worth mentioning that this company always requests reports from the three major credit bureaus: TransUnion, Experian, and Equifax. If you can't get a report on your own, the company will do that on your behalf. It's always good to send reports from different agencies because they work with various creditors and, logically, display different errors.
Set the action plan
When applying for Credit Firm's services, each client is asked to explain why they wish to improve their credit score. The reasons often vary. Some are trying to qualify for auto loans, while others want a new credit card. Based on your reasons, the company's managers will create an action plan for eliminating negative items and boosting your credit.
Online Credit Firm.net reviews only confirm that clients are especially satisfied with the company's personalized credit repair approach. By creating a customized plan, you can set priorities and choose the errors you want removed first. While some mistakes can negatively influence your credit score, they can be resolved relatively quickly. Others, like late payments or bankruptcies, require more time and persistence. But you don't need to become an expert in any of this. The experienced agents will help you create the plan that fits your needs.
Start the credit repair process
After compiling credit reports, the company finds negative remarks, including late payments, tax liens, charge-offs, judgments, and bankruptcies. There can also be mistakes regarding your personal information, like a misspelled name or an address change that's been overlooked. Credit Firm professionals send unlimited disputes to creditors and credit bureaus, cease and desist letters to debt agencies, and requests for personal information validation. The process is also known as "challenging" creditors and credit bureaus, and it can take a couple of months, depending on what needs to be corrected in your files.
The collectors are required by law to review your files and negotiate with the company on whether the negative items should be corrected or permanently removed from your files. The last step is to inform credit bureaus about the changes made in your file so they can upgrade your credit score.
Further Reading
Find a Reliable Credit Restoration Service:
An in-depth look at Credit Firm.net features
Credit Firm's team understands that every client comes with a unique set of needs and objectives. That's why the company's credit repair experts guide you to a better score with a custom action plan that consists of finding, verifying, and removing/correcting negative items from your files. The company sends unlimited inquiries and disputes to credit bureaus and creditors to remove derogatory marks from your documents.
The firm's credit score repair services help customers with the following:
Late payments
Tax liens
Collections
Foreclosures
Judgments
Charge offs
Repossessions
Of course, some items are easier to remove than others. For example, bankruptcies and foreclosures can appear on your credit reports for up to 10 years. And although Credit Firm has helped thousands of clients delete bankruptcies from their files, this is a lengthy procedure with no guarantees.
On the other hand, if you missed a mortgage payment just once after losing your job, the company's consultant can simply write to your creditor and ask them to remove the derogatory mark.
Meanwhile, any inconsistencies regarding your name, address, or employment can bring down your credit score by a couple of points. That's why Credit Firm reviews all of your personal details and searches for any mistakes in your records. The company's agents will quickly request that creditors change inaccurate or incomplete personal information in your files. They will also write goodwill letters to encourage your creditor to improve your credit score.
Another critical service that we need to mention as part of our Credit Firm.net review is debt validation. Depending on your needs, your monthly service can also include this type of credit repair procedure. If the debt shows on your report, the company will send debt validation letters to your collectors to get a written answer that the debt belongs to you.
Additional services
When it comes to additional credit fixing features and tools, this company doesn't have a lot to offer. If you want a company that helps you take control of your finances through budgeting tools and credit monitoring, you'll need to look elsewhere. Some of the competitors also have different service levels, unlike Credit Firm.net. Online credit repair reviews affirm that the company's main downside is the lack of additional services and products, including identity theft protection, credit monitoring, and mobile app credit score tracking.
While some providers offer credit monitoring services as a part of their standard packages, others allow you to purchase credit monitoring services a la carte. It's a useful tool that helps you stay up to date with your credit score changes and track which negative items are deleted from your files. It would be great to see Credit Firm add some of these services to its fairly run-of-the-mill credit fixing package.
How to apply for the credit repair service
The application process is quick and straightforward. There's an online form that you can quickly file and send to the company's team of attorneys, who will review your application and evaluate your credit report. Before filing the form, be sure to provide all the information the company requires. Aside from the basic personal details, like your name, address, and email, this company asks for a few more things. The most important one is a short explanation of why you wish to use the service.
After you complete the form, you'll get the Credit Firm login credentials to access your online account and track your request's status. The company also asks you to upload or send a copy of your credit report, but if you have trouble accessing one, you can let the company's agents know, and they'll get it for you. You'll then be assigned a dedicated credit repair specialist to help you create your action plan. You can also enroll via telephone by calling 800-750-1416 and getting a free consultation in the process.
Pricing plans and guarantees
This is a one-service-level company where everyone pays $49.99 per month. After your custom action plan is created, the company uses all of its resources with no limit on the number of negative items that can be challenged.
This Credit Firm pricing model is more affordable than many of the alternatives, which often limits clients in the number of disputes they can make. In other words, if clients have more than a few derogatory marks, they pay for higher-priced plans. Luckily, with Credit Firm, you won't need to worry about the number of negative items that need to be challenged. Note that this is a monthly charge, not a one-time service. And while the company recommends that you retain its services for at least 12 months, the duration of your collaboration depends entirely on how long it takes to repair your credit score.
The first Credit Firm fees are charged five days after you enroll. Your agent uses this time to create your file and initiate the first round of investigations.
The great thing about this company is that it doesn't have any hidden costs or late payment fees. You'll be charged on the same day of each following month. You are free to cancel the service at any time you want without any penalties.
This isn't always the case when it comes to credit repair companies. For instance, one of the competitors, Credit Firm Inc., reviews your credit score for free but insists that clients stay on for at least eight months.
Speed of service
Time is a priority for most customers. They all want to know how long it takes to remove negative items from credit reports. Unfortunately, there's no simple answer to this question. The length of the process depends on individual consumers and various factors. But don't expect to see significant progress on your credit report during the first few months.
Alternatives
After evaluating the company's most important components, it's time to see how it stacks up against some of the alternative options on the market.
Credit Firm.net vs. CreditRepair.com
CreditRepair is another reputable company that removes negative items and helps improve your credit score. Just like Credit Firm, the company has a dedicated team of experienced credit repair experts that create a unique plan for individual customers. The two companies, however, have different pricing structures. The CreditRepair pricing scheme includes several plans. The more severe your credit problems, the higher the price. Meanwhile, Credit Firm offers a single monthly fee with unlimited disputes and removals.
Another key difference relates to the range of available services. If your main goal is to remove negative items from your files, Credit Firm is perfectly sufficient. But if you want to boost your credit to qualify for loans or credit cards, CreditRepair's financial tools and resources are a better fit.
Credit Firm vs. Lexington Law
Lexington Law provides credit repair services that are more expensive than those offered by Credit Firm. Like CreditRepair.com, Lexington Law offers different pricing plans and includes a larger variety of credit-fixing services. But even the company's less expensive plan costs double what you would pay at Credit Firm for the same service. Moreover, the Credit Firm plan includes some services that Lexington Law doesn't offer. On the other hand, Lexington Law clients can enjoy the benefits of monitoring tools and products that will help you better manage your finances in the long run.
Credit Firm customer service
Our review wouldn't be complete without mentioning the company's award-winning customer support team. There are several ways to contact the company's agents, including email, phone, and live chat. You can also use regular mail or fax to send copies of your credit reports. The support team is available 24/7, which is rare for credit repair companies. You can also find out more about the company's services on Facebook, Twitter, Linkedin, and Reddit.
The quickest way to enroll in the company's credit repair program is through the online form on the website. Although the site operates properly, it's a little outdated. Other competitors, like CreditRepair, have more modern and user-friendly sites.
But our CreditFirm.net credit repair review highlights numerous perks on the company's website. For example, the site has an Education section that's packed with useful information about credit scores, credit reporting agencies, and the advantages of professional assistance when repairing your score.
Bottom line
With affordable pricing and dedicated credit repair agents, Credit Firm is a good choice for those who want basic credit repair services. The company provides legal help for consumers who want to remove derogatory remarks and improve their credit score. As long as you don't need any additional tools and services, like identity theft protection or online credit score monitoring, you should definitely consider Credit Firm.net as your credit fixer.
FAQ
What is a Credit Firm?
This name is shared by both Credit Firm.net and Credit Firm Inc. Both offer free consultation and a custom plan of action to repair your credit score. Our review of the former found that the company offers industry-leading credit repair services designed to help clients achieve their financial goals.
How much does Credit Firm cost?
The company charges $49.99 per month for its credit repair service. There are no hidden costs, and you can cancel the service any time you want without penalties.
Is Credit Firm legitimate?
Yes, Credit Firm provides legal credit repair services. The company helped tens of thousands of customers remove derogatory marks from their credit reports, helping them improve their scores.