Some or all of the products/services listed on this page are from our affiliate partners from which we receive commissions. This, however, does not influence the evaluations in our reviews. Learn more by reading our
Advertiser Disclosure
.
You finally find the perfect apartment. It has everything – a modern kitchen, a sunny living room, a bedroom window facing the park. You fill out the application and begin packing, only to get a call from the listing agent. Unpack those boxes. You failed the credit check.
Preventing disappointments like these is what CreditRepair.com is all about. The agency provides personalized credit-fixing plans, constant monitoring of your credit score, and interesting tools that can help you remedy credit defects as quickly as possible.
To learn more, read our CreditRepair.com review.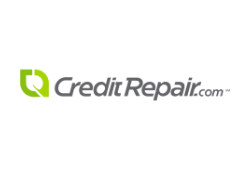 PRICE
$99.95 / month
Free Evaluation: Yes
Visit Website
Fortunly Rating
Fortunly's Rating: Our editorial team determines the rating based on a set of evaluation criteria developed for each product and service category.
SPEED OF SERVICE
Varies by consumer
Strengths
Customized plans
Regular updates on your credit score
Personal online dashboard
Mobile app for iOS and Android
Free consultations
Discount for veterans
Free score tracker
Weaknesses
Lack of pricing transparency
No guarantee for removing negative items
Overview
CreditRepair.com is a Seattle-based company with years of experience providing legitimate credit repair services for clients across the country. The agency says it has removed more than 19 million erroneous statements from customers' credit reports. In 2019 alone, more than 1 million customers relied on CreditRepair.com to fix their bad credit.
The company specializes in detecting and challenging all types of negative items and inconsistencies in credit reports, from simple errors and outdated information to identity theft and erroneous collections reports. The company verifies errors and then disputes inaccuracies at all three major credit bureaus: Experian, TransUnion, and Equifax.
Countless reviews on the company's website praise CreditRepair.com for providing the financial industry's best credit repair services. Not only does the company help you build a customized plan for removing derogatory items from your report, but it also empowers you to monitor your credit score so you can qualify for financial products and loans.
CreditRepair.com doesn't guarantee the removal of negative items from your files, but it will do everything it can to remove mistakes from your credit profile.
If the negative items on your credit report are accurate, CreditRepair.com can't help you. Those items will stay there for seven years. Any credit repair company that promises to remove those items is running a scam.
There is no information about CreditRepair.com on the BBB website, but reviews elsewhere on the web are mostly positive.
How does CreditRepair.com compare to other credit rehabilitation agencies?
CreditRepair.com
Price:
---
$99.95/month
Guarantees:
---
No
Sky Blue Credit
Price:
---
$79/month + setup fee
Guarantees:
---
Yes
Credit Saint
Price:
---
$79.99/month
Guarantees:
---
Yes
What You Can Expect From CreditRepair.com
CreditRepair offers consumer credit repair services to people seeking to remove unfair or inconsistent information from their files. Unlike other agencies, CreditRepair.com helps you come up with a personalized plan for restoring your credit score so you can qualify for better loan terms, buy vehicles, or get approved for a mortgage.
The company has defined a three-step process for finding, correcting, and removing errors from your credit files. Here is what you can expect:
Credit Check
When you create an account at CreditRepair.com, you'll be assigned a personal financial manager. The company will then request copies of your credit report from the industry's three major credit bureaus.
Unlike other credit repair companies, CreditRepair always requests all three reports. This is important because each bureau works with different agencies and sources, meaning that your credit reports list different information, are subject to different errors, and quite possibly award you different credit scores.
After the company gets your reports, it locates negative items and errors – everything from late payments and open bankruptcies to misspelled addresses and duplicate accounts.
The agency can't entirely remove accurate information from your files. But if you have a bad credit score due to late payments and you have paid regularly for the past six months, creditrepair.com will review your file and notify the bureau. On average, a credit score increase of several points can be expected.
After identifying errors in your credit reports, the company's representatives work with you closely to prepare challenges. As part of the credit repair process, the agency will build a game plan that fits your personal goals and needs.
Challenge
Your financial manager's next step is to send dispute letters to creditors who are reporting inaccurate information. CreditRepair.com financial managers take all necessary steps to ensure that creditors and credit reporting agencies meet their legal obligations.
Upon receiving a challenge letter, each credit contacted by CreditRepair.com reviews your file to verify that it has sent inaccurate or mistaken information to credit reporting agencies.
After creditors remove the negative items from your files, the financial manager will contact all three credit bureaus to ensure that the changes have been made. This is the most important phase in your credit-fixing process, and it requires a devoted agent who will be persistent in challenging negative items.
Change
Once the paperwork with creditors and bureaus is complete, you will receive a new credit report with corrections made by the credit bureaus. If creditors made small errors, CreditRepair.com probably succeeded in removing them from your files.
CreditRepair.com customer reviews confirm that the company can remove mistakes caused by identity theft or duplicated accounts. You didn't make those errors, and the law requires that they be corrected.
Credit bureaus are not obliged to correct errors that are caused by consumers, however. Your financial manager will have a hard time getting those corrected. But if you are not satisfied with the initial results of CreditRepair.com's work, the company will challenge creditors again – and will work directly with the credit bureaus as well.
If you fell behind in paying bills because a job accident left you temporarily unable to work, for example, the credit bureau might boost your score by a few points after hearing the explanation.
The top credit repair companies support clients during all phases of the process. It takes only three months for CreditRepair.com to rebuild your credit score, but the average customer sticks with the company for six months – precisely to ensure that their credit remains good.
Additional Services
CreditRepair.com is known for maintaining long relationships with clients. Even when its work is done, the company keeps monitoring your credit score, informing you of changes, and helping you achieve your financial goals.
Here are some of the company's additional products and services:
Personal online dashboard
CreditRepair agents will do monthly reviews on the credit repair process and send you emails or messages about the progress that they made. For constant monitoring of your credit score, the company offers a personal online dashboard. The dashboard allows you to monitor your credit day and night. Moreover, with this dashboard you can find out more about additional steps you can take to boost your credit score.
Mobile apps for credit score monitoring
CreditRepair.com has developed free apps for mobile devices that run iOS and Android. Visit the CreditRepair.com website and find the Mobile Apps page, then click on the download link for your smartphone or tablet. You will find yourself transported to the Apple Store or the Google Play store.
With the mobile app you can contact CredtRepair.com customer service or log in to your account. You can access your credit report summary on your phone or tablet any time you want.
The app shows you all the corrections, current challenges, and creditor interventions. The level of details is very helpful. For example, when an error in your credit report has been resolved, the app shows the type of account that had the error, the date when the error was removed, and the bureau that made the removal.
Score tracker and analysis
According to CreditRepair.com reviews on Reddit, consumers like to use the company's tool for calculating your FICO score. The tool prompts you to answer questions about your finances. You can find it at the company website.
TransUnion monitoring services
The company uses TransUnion sources to get your credit report and continues to monitor your credit rating on TransUnion.
Further Reading
Find the Optimal Credit Restoration Service for Your Needs
Price and Guarantees
CreditRepair.com offers three subscription plans: Basic, Moderate, and Advantage. Each is designed to address different credit-fixing needs. For example the Basic plan is for consumers with a few negative items that they want to remove.
The higher-priced plans are for those with more negative items and serious credit problems. It is not clear what services are offered at different service tiers – nor is it clear that they will cost you a different amount.
At CreditRepair.com, cost is a mysterious subject. Although the company offers three tiers of service, the prices are not publicly available. Every user review and professional evaluation mentions the same price: $99.95 per month. There is also a one-time fee of $14.99 – that's what it costs the company to acquire a copy of your credit report.
If you are not sure whether CreditRepair.com is the right agency for you, you can ask for a personalized credit consultation free of charge. This option is free for all new customers. As a part of this free service, the company's representatives will also create your credit report summary. They will also create a personal plan with the steps you need to take to remove negative items and boost your credit score.
To get free consultations, contact CreditRepair customer service via phone or sign up online.
The company is said to offer discounts for family members and for the military – both veterans and active members. We were unable to confirm these discounts.
CreditRepair.com does not guarantee that derogatory items will be removed from your credit report or that your score will rise. To cancel the company's services at any time, just call. The toll-free CreditRepair.com phone number is 800-341-8441.
Speed of Service
Remember that it takes time to remove negative items from your credit report and boost your scores. It is likely that you will wait several months before you see results. The company says its work is usually completed within six months.
The Bottom Line
We thoroughly evaluated CreditRepair.com to see if the agency's services are worth your money. In our view, CreditRepair.com is one of the best credit repair agencies when it comes to removing negative items from your files. The company uses provisions of the Fair Credit Reporting Act to protect the accuracy of your credit report and your rights under the law.
CreditRepair: The company reviews and removes negative items from credit reports at all three major credit bureaus, plus additional services and products for boosting your credit score. This might be the perfect company for you.
Q & A
What is credit repair?
Credit repair is the process of rebuilding a consumer's credit after financial troubles or reporting errors have reduced the credit score. Credit repair agencies help consumers find and resolve derogatory inaccurate data in their credit reports. You can do credit repair yourself by researching the issues and sending dispute letters to credit bureaus, but agencies do that work for you as a service. People always ask, "Do credit repair companies really work?" The answer is yes - and no. With obvious mistakes and inconsistencies in your credit report, credit agencies can help you to remove negative items by informing creditors and credit bureaus. But if the derogatory items are legitimate unpaid debts, charge offs, and bankruptcies, even the best credit repair agency can't do anything to help you.
Is CreditRepair.com legitimate?
If you are looking for legitimate credit repair companies to fix your credit score, CreditRepair.com should be on your list. This company has removed more than 19 million derogatory items from its customers' reports.
What is the best credit repair company?
CreditRepair.com is among the best of the agencies that can help you remove negative data from your credit report. The company's agents work closely with you to create a credit restoration plan and inform you about changes to your credit profile.
How much does credit repair com cost?
In preparing our CreditRepair.com review we discovered that the company features three pricing options: Basic, Moderate, and Advantage. The company is not transparent about its pricing, but it seems that virtually all customers pay $99.95 per month. There is also a one-time fee of $14.99 for collecting credit reports. CreditRepair.com does not offer a money-back guarantee.