In-Depth Analysis
E*TRADE Review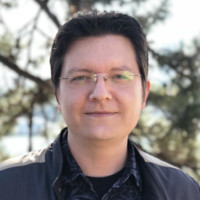 ---
Some or all of the products/services listed on this page are from our affiliate partners from which we receive commissions. This, however, does not influence the evaluations in our reviews. Learn more by reading our
Advertiser Disclosure
.
As one of the oldest and most popular online brokerages in the United States, E*TRADE offers a full-featured platform that easily meets the needs of not only stock and options traders but also long-term investors.
To learn more about the company's commission-free trading policy, powerful online and mobile trading platforms, as well as its comprehensive library of educational resources, read our in-depth E*TRADE review below.
Minimum Deposit
$0
Robo Advisor Service: Yes
Visit Website
Fortunly Rating
Fortunly's Rating: Our editorial team determines the rating based on a set of evaluation criteria developed for each product and service category.
COMMISSIONS
$0 for stock, options, and ETF trades
BROKER ASSISTED FEE
$20-$25
TRADABLE SECURITIES
Stocks, bonds, mutual funds, ETFs, options, futures
MINIMUM DEPOSIT
$0 ($500 for Core Portfolios)
TRADING PLATFORM
E*TRADE Web and Power E*TRADE
Strengths
Two online trading platforms aimed at different trading styles
Mobile apps for iOS and Android
Huge investment selection
No-commission stock, options, and ETF trades
Access to extensive research
No account minimums
30 branch locations
Discounted commissions for active traders
Weaknesses
No direct international trading
No fractional shares
Overview
Launched in 1982, E*TRADE Financial is a Virginia-based company that has evolved from a regular discount brokerage firm into a full-service investment platform. Although considered by many the pioneer of online brokerage for retail investors and one of the giants of the investing industry, the company's progress has been held back throughout the last decade by one huge disadvantage – the above-average trading fees.
This, however, changed in October 2019 when the company jumped on the commission-free-trading bandwagon by cutting equity and per-leg options commissions to $0. Exactly a year later, the entire business was purchased by Morgan Stanley, a global financial services firm. Nevertheless, the E*TRADE platform has continued to operate as a separate unit despite the acquisition, using the same name. Moreover, there have been no changes to the prices, offerings, or tools.
As one of the most all-around service providers, E*TRADE has plenty of products to offer. Different online trading platforms to choose from along with two full-featured mobile apps make this company's options appealing and applicable to a wide range of investing styles and goals.
The company's flagship platform and the original place to invest online, etrade.com or E*TRADE Web, has recently been modified to solve navigational issues. It offers a range of investing tools and screeners as well as helpful guidance with regard to financial goals such as retirement planning, free of charge.
The other platform, Power E*TRADE, was introduced after E*TRADE acquired a former rival broker called OptionsHouse. It comes with top-notch trading tools, useful for performing risk analysis or populating charts with analysis patterns. Both web-based solutions are free to use, as are the accompanying mobile apps for both iOS and Android.
How does E*TRADE compare to other companies?
E*Trade
Minimum deposit:
---
0$ (robo-advisor $500)
Stock and ETF trading fees:
---
$0
Charles Schwab
Minimum deposit:
---
$0
Stock and ETF trading fees:
---
$0
Robinhood
Minimum deposit:
---
$0
Stock and ETF trading fees:
---
$0
Should You Open an E*TRADE Account?
E*TRADE is a solid pick for both beginner investors and frequent traders. Those who are just starting their investment journeys will appreciate the broker's extensive educational resources, advanced research tools, pre-built portfolios for exchange-traded and mutual funds, and zero-commission trades.
Experienced investors, on the other hand, will enjoy E*TRADE's professional-level online trading platforms that offer ample charting options and customizable trading tools, a wide range of tradable securities, and discounts on options commissions for active traders. In short, regardless of your knowledge and level of experience, this platform will provide the service that matches your needs and expectations.
When it comes to E*TRADE brokerage account types, there are quite a few options to choose from. The following is a list of the most popular retirement and taxable account solutions offered by this provider:
Brokerage account: This is a standard investing and trading solution that lets you buy and sell stocks, mutual funds, ETFs, options, bonds, and other tradable securities.
Traditional IRA: An individual retirement account that allows you to make tax-deductible contributions. If you opt for this account type, your investments will potentially grow tax-deferred until you start making withdrawals in retirement.
E*TRADE Roth IRA: Choosing this solution offers tax-free growth potential and gives you access to tax-free contributions withdrawals in retirement.
Rollover IRA: This account type lets you take control of an old 401(k) by consolidating assets from a former employer's retirement plan.
Premium Savings Account: This solution combines investing and savings features in a single account. Bank deposits are insured up to $1,250,000.
Core Portfolios: This is E*TRADE's robo-advisory solution. Opting for automated investment management means that you'll get a diversified portfolio that will be managed and monitored for an 0.30% annual fee. Note that you'll need to invest a minimum of $500 to start the process.
This E*TRADE review wouldn't be complete if we didn't mention other available account types. These include Coverdell ESAs, custodial accounts, Beneficiary IRAs, IRAs for minors, E*TRADE Complete IRAs for retirement investors over the age of 59½, individual and Roth individual 401(k) accounts, SIMPLE IRAs, SEP IRAs, profit-sharing plans, and investment-only accounts designed for businesses with existing retirement plans.
This makes for a substantial selection range that should be able to satisfy any and every need you might have when it comes to either your savings or investment goals.
Tradable Securities
The E*TRADE platform comes with a standard range of investment choices. The list of tradable securities includes stocks, bonds, exchange-traded funds, mutual funds (more than 4,600 no-load no-transaction-fee funds), and options. To top it off, E*TRADE also provides one of the less commonly offered asset classes – futures.
While beginner investors might not find the opportunity of fast-paced trading in high-risk securities so appealing, more advanced traders may find this addition valuable – especially since there's only a handful of brokers that allow their customers to trade in futures contracts.
E*TRADE Fees and Commissions
One of the best things about this trading platform is its complete pricing transparency. Here's an overview of all the fees and commissions you may face as an E*TRADE customer:
US-listed stock, ETF, and options trades – $0
Options contracts – $0.65 ($0.50 with 30+ trades per quarter)
No-load no-transaction-fee mutual funds – $0
Transaction-fee mutual funds – $19.99
Bonds (online secondary trades) – $1 per bond (minimum $10, maximum $250)
Futures – $1.50 per contract, per side plus fees
Bitcoin futures – $2.50 per contract, per side plus fees
E*TRADE after-hours trading and pre-market trading – $.005 per share (plus regular commission rate)
Broker-assisted trades (stocks) – $25 per trade
Broker-assisted trades (bonds) – $20 per trade (added to the regular commission rate)
Early withdrawals (retirement accounts) – $25
Wire transfers – $0 incoming, $25 outgoing
Account minimum – $0 ($500 for Core Portfolios)
Annual fee – N/A
Inactivity fee – N/A
Account transfer fee – $75 full transfer; $25 partial
You may be also interested in:
Find your best investment option
Available Trading Platforms and Ease of Use
Given the company's long history as an online broker and its demonstrated expertise in the field, it's no wonder that each E*TRADE trading platform is intuitive and easy to navigate. Regardless of whether you decide to use a mobile device or your computer to open and fund an account, the whole process will be quick and easy.
The company offers two web-based platforms, E*TRADE Web and Power E*TRADE, each with its respective mobile app version. Both web-based platforms and smartphone apps are free of charge and available to all clients. There are no trade activity requirements or balance minimums that users need to meet.
Well known as the first and arguably still the best stock-buying platform, E*TRADE Web comes with all the features traders or investors may need to track the markets, research investment opportunities, place trades, and improve their skills. These include streaming market data, real-time quotes, live market commentary, investing tools, analyst research stock screeners, and retirement planning tools.
The platform's vast library is not to be disregarded as well, especially if you're only just beginning to grasp the concepts of investing and trading. Its educational resources cover everything from video learning materials to different types of lectures and webinars.
While the company's flagship solution suits most users' needs perfectly, active traders might prefer the Power E*TRADE platform. Born as a result of the company's acquisition of a former rival brokerage firm OptionsHouse several years ago, this innovative online trading solution is packed with comprehensive yet easy-to-use tools for trading stocks, options, and futures.
What makes E*TRADE's Power platform really stand out, though, is its enormous selection of over 100 technical studies, more than 30 drawing tools, real-time data, streamlined trade tickets, trading ladders, customizable options chain views, and risk analysis tools.
Research Tools and Educational Resources
E*TRADE reviews praise the service provider's approach to research. Not only does the broker provide daily commentary on the markets and a variety of tools and calculators, but it also offers third-party resources. Currently, data from at least eight independent research providers is available, including stock reports from TipRanks and Thomson Reuters Corporation along with fund analysis from Morningstar.
Additionally, this E*TRADE platform features an excellent charting package and options-specific research. It's also important to mention that this broad array of tools comes at no additional cost.
However, if you are just getting started with E*TRADE, a stock screener or a similar research tool won't do you any good if you don't know how to use it. As the best trading platform for beginners, the company has got you covered with a huge library of articles, videos, and classes offering in-depth guides and explanations for a wide range of investments and retirement planning-related topics.
E*TRADE's clients also get the opportunity to attend live events and webinars examining everything from the basics to complex trading strategies.
In addition to educational materials, prospective clients get a chance to open a demo account and peek at what the platforms can do before deciding whether to open an E*TRADE IRA or any other type of savings and investment account.
Still, if you don't have the time or the patience to learn how to build a diversified portfolio, you can leave your investment decisions to the experts and sign up for E*TRADE's robo-advisor. Opening a Core Portfolios account is a smart choice for those who prefer a hands-off approach.
If you opt for this algorithm-driven financial advisory service, you can rest assured that your account will be automatically rebalanced and monitored to help you stay on track with your long-term investment goals.
Banking Services
This E*TRADE review should note that the company also offers banking services. Although its checking and savings accounts don't offer the highest rates, you can still benefit from free debit cards, no ATM fees, and the convenience of managing most of your banking needs in one place. For those who prefer in-branch banking, there are 30 E*TRADE brick-and-mortar locations across the US.
Note that E*TRADE Bank is a Federal Deposit Insurance Corporation member, which means that your deposits are FDIC-insured up to $250,000. Through a clever arrangement with other banks, E*TRADE can break up your savings into as many as five parts to be deposited separately, for a total of $1,250,000 of FDIC coverage.
Customer Support
The E*TRADE stock-trading platform is also well-known for offering diversified customer support channels. There's a 24/7 phone line that gives all customers access to not only brokers but also financial consultants, retirement specialists, product specialists, and consultants for active traders.
Clients with larger investment amounts qualify for the so-called priority customer service, available upon request. In addition to the telephone line, there's also an online chat with human agents available (preferred among mobile users), as well as a chatbot. Those who would rather talk to an E*TRADE financial advisor face-to-face are welcome to pay a visit to any of the company's physical locations.
Security Measures
Opening an online brokerage account through a platform that takes its clients' safety and security very seriously is of utmost importance. If you are looking for a safe place to invest your money, there's nothing about E*TRADE that you should worry about. Its bank accounts are FDIC-insured and compliant with all license and registration requirements.
Additionally, the brokerage firm is a member of the Securities Investor Protection Corporation, which means that your account is protected for up to $500,000 for cash and E*TRADE securities.
Mobile app users can use face or fingerprint recognition security features to access their accounts, and the company also guarantees complete protection against cases of fraudulent use, along with additional security options upon request.
However, while your investments will remain protected in the event of E*TRADE facing financial troubles, this doesn't mean you can't lose money that's in your accounts. Stocks, mutual funds, bonds, and other securities can both increase and decline in value. In other words, risks go hand in hand with investing – that's why it's vital that you understand the logic behind E*TRADE futures, options, or mutual funds before you decide to invest in any of them.
Customer Reviews
For an investment platform, E*TRADE scores relatively high as far as customer reviews go. There are 326 ratings on ConsumerAffairs with an average score of 3.7. According to the reviews, navigating the website, buying and selling securities, and setting account margins is simple and easy.
Some of the users also commended the customer support service representatives for their helpfulness, as well as the overall user experience. Most reviewers also appreciated the research tools as well as vast educational resources. Clients who wrote a negative E*TRADE review mentioned that the company takes a while to respond to their requests.
Trustpilot reviews also highlighted the ease of use of both online and mobile E*TRADE platforms as positive and mentioned customer support and website transparency as the areas that need improvements.
Final Thoughts
E*TRADE offers excellent options for both experienced investors and novice traders, offering two different trading platforms with accompanying smartphone apps, excellent research tools, comprehensive educational resources, zero commissions on stocks, ETFs, and options, and a large selection of no-transaction-fee mutual funds.
Thanks to Power E*TRADE, the company became a leader in options trading. It's also a rare online broker that lets its clients trade in futures.
If you are a US resident on the hunt for a one-stop-shop investment platform, this full-service broker will meet your expectations regardless of your investing style and financial goals.
E*TRADE FAQ
Is E*TRADE good for beginners?
E*TRADE ranks highly as an investment platform for beginners thanks to its ease of use, a huge library of educational resources, and the zero-commission policy. However, much like large online brokers, E*TRADE has options for investors of all skill levels.
How much does it cost to use E*TRADE?
E*TRADE won't charge you anything for online trades of stocks, ETFs, and options. However, note that there's an options contract fee of $0.65 per contract ($0.50 per contract for those who trade 30 or more times per quarter). Futures trades will cost you $1.5 per contract.
Does E*TRADE charge a monthly fee?
No, the company doesn't charge a monthly or annual fee. It's also important to mention in this E*TRADE review that there are no account minimums neither, nor membership costs or inactivity fees.
Can I day trade on E*TRADE?
Yes, you can. For regular marginable securities, E*TRADE allows for four times the day-trading buying power.