The Best Investment Apps for 2022
Some or all of the products/services listed on this page are from our affiliate partners from which we receive commissions. This, however, does not influence the evaluations in our reviews. Learn more by reading our
Advertiser Disclosure
.
It's never been easier to get yourself into stock trading. What was once considered intimidating is now fully accessible thanks to the introduction of investment apps.
With a few spare dollars and one of the reliable investing apps, you can begin to make your mark and grow a successful portfolio that will secure your finances well into the future.
How We Evaluate Investment Apps - Review Methodology
You don't want to jump straight into using an investment app that hasn't been robustly checked. Remember, this is your money and your future. Although it may sometimes feel like just a bit of fun, deciding what to invest in isn't a game, and there can be serious consequences if you get it wrong.
To avoid the pitfalls, you can turn to our reviews. After all, the last thing that you want is for an investment app to skim you with excruciatingly high fees and confuse you with an interface that just isn't logical. We've laid out our methodology to distinguish useful apps from worthless ones so you can manage your investments with the right technology. For every review we write, we take the following factors into account.
Interface
One of the most important aspects of an investment app, particularly when it comes to solutions intended for beginners, is the performance of its interface. Stocks can be confusing and challenging to get your head around when you're beginning your investment journey. The last thing you need is an archaic app packed with popup ads that could confuse even Wall Street's most prolific predators. Mobile apps are supposed to simplify things, so it's essential that the interface is as user-friendly as possible.
Investment Options
You want to install an app that gives you access to a plethora of investment opportunities. An investment app that severely limits your access to the number of companies you can invest in can be detrimental to you as it narrows your options. The reliable financial investment apps should give you access to a healthy variety of industries and a large range of options within each industry. They should also offer a range of international options. After all, you don't want to miss out on the chance to invest in the ever-expanding markets in regions such as Asia and Africa.
Fees
Fees are necessary for covering the running costs of many investment apps. Of course, you want to try to avoid them, particularly high ones. If the app charges a base fee or takes a percentage on each transaction, the costs can quickly add up, particularly if you're making many small investments or day trading. That's not to say that you should write off any of online investing apps if they charge fees, as you'll be severely limiting your options if you do. Just make sure you're fully aware of what you'll have to pay before you sign up.
Promotions
This article tailors to readers who are fairly new to investing, and what better way to encourage you to purchase your first stocks than a small promotion. It can be a bit nerve-racking making your first investments, so an incentive to get you going is a great thing. We believe that great mobile investment apps should offer some incentives to help beginners get motivated to start investing. This could include some free stock or even a cash bonus.
Customer Service
Making investments can be confusing, so there's every chance you'll need a helping hand along the way. Whether you're dealing with the technical aspects of your investment app or you have a question only a broker will be able to answer, high-level customer service should be available when making investments.
Quick Breakdown
12 Best Investment Apps in 2022 - Our Picks
Moomoo - best for advanced and active traders

J.P. Morgan Self-Directed Investing - Best for assisted portfolio building

Plynk - Best for a simple investing experience

Robinhood - Best for beginners

Betterment - Best for retirement investing

M1 Finance - Best for setting investment goals

Acorns - Best for families

Ally - Best for long-term investing

SoFi - Best for flexible investing

TD Ameritrade - Best for multiple portfolio management services

Webull - Best for low-cost investing

Wealthfront - Best for automated investing
In-Depth Reviews
Moomoo Review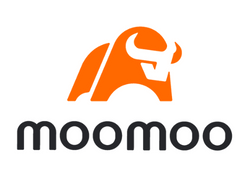 Quick Facts
4.5 stars
Our Rating
Fortunly's Rating: Our editorial team determines the rating based on a set of evaluation criteria developed for each product and service category.
Bonus:
up to 10 free stocks
Founded in 2018 as a subsidiary of Futu Holdings Ltd, Moomoo is one of the best real-time investment apps that has won several awards, including The Best Trading Platform 2022 by Fintech Breakthrough Awards.
Moomoo offers investors zero-commission trading and access to high-quality analytics tools, making it a popular choice for active traders.
Moreover, the investment app is regulated by the United States Securities and Exchange Commission (SEC). It is a member of the Financial Industry Regulatory Authority (FINRA) and Securities Investor Protection Corporation (SIPC), which means it's a safe and secure platform for investors.
Interface
The Moomoo interface is primarily designed for mobile devices and is available as an app. Besides being one of the best investment apps for Android and iOS, it works as a web-based platform, too.
The interface is clean and simple, with a dashboard that allows you to see all of your account information in one place. Speaking of which, Moomoo supports only Individual Margin Accounts for now.
The trading tools are robust and include advanced charting with 63 technical indicators, 38 pro-level drawing tools, and news from leading financial media. You'll also get free real-time Level 2 market data that shows the real-time bids and asks from the NYSE, a cutting-edge Stock Screener with 100+ stock indicators, and an option to compare multiple stocks side-by-side.
Investment Options
Moomoo might be one of the best investment apps in the USA when it comes to trading times. Namely, it lets users trade at extended hours from 4:00 a.m. to 9:30 a.m. ET and 4:00 p.m. to 8:00 p.m. EST, so they can take advantage of market movements even after the markets have closed for the day.
Moomoo offers a wide range of investment options, including stocks, options, ETFs, mutual funds, and ADRs (American Depositary Receipts). You'll also have access to international markets, including China, Hong Kong, and Singapore.
Unfortunately, Moomoo doesn't offer automated investing, so you'll need to look elsewhere if that's something you're interested in.
Fees
As we mentioned, Moomoo is a commission-free platform so you will be charged no trading fees, platform fees, or inactivity fees. If you wish to trade Hong Kong or China stocks, though, the commission will be 0.03% of the transaction amount.
When opening an account, you won't be asked for a minimum deposit, which makes Moomoo one of the best investment apps for college students and beginner investors.
However, there are other fees to be aware of, including a $75 stock transfer fee and $10 for assisted phone trading. There are also fees for domestic and international wire transfers, which range from $10 to $25.
Promotions
Moomoo offers a lucrative welcome bonus for new investors. As soon as you open your account, you'll get one free stock worth between $3 and $2,500. Once you fund it, you can count on five more free stocks. If you deposit $2,000 or more, you'll get nine free stocks, each one worth up to $2,500.
This bonus makes Moomoo one of the best investment apps on the market, and using it can be a great way to kickstart your investment journey.
Customer Service
The first stop in case you encounter any issues is the Moomoo Help Center, which offers a searchable knowledge base of articles.
If you can't find what you're looking for, you can submit a request to the customer support team via the live chat feature that's on round-the-clock or hotline, which is available on trading days 8:30 a.m. - 4:30 p.m. EST.
You can also send an email, but you'll have to wait a bit longer for a response. Finally, the Moo community boasts 18 million members, so you can always find someone to chat with about trading or investing.
+ Show more
J.P. Morgan Self-Directed Investing Review
Quick Facts
4 stars
Our Rating
Fortunly's Rating: Our editorial team determines the rating based on a set of evaluation criteria developed for each product and service category.
J.P. Morgan's online brokerage has recently undergone a makeover and emerged as J.P. Morgan Self-Directed Investing, a bulky new name accompanied with a solid brokerage experience. While this isn't the optimal app for investors with lots of experience, it still gets all the core parts right.
The J.P. Morgan Self-Directed Investing can be accessed via mobile app, which is outstanding in terms of functionality, and the broker doesn't charge commission on trading stocks, ETFs, and mutual funds.
Interface
The idea of building an entire portfolio from scratch may sound complicated enough to turn some - especially those who have just entered the trading world - off from investing altogether. That's why the J.P. Morgan Self-Directed Investing app is rightfully on our list - it comes with a Portfolio Builder tool that makes the whole process much quicker and less intimidating.
Before you can start using this tool, you'll need to take a short quiz that will assess your goals and risk tolerance. Once you determine the best way to allocate your assets, you'll be free to search, compare, and pick investment opportunities. Note that the Portfolio Builder only lets you choose stocks and exchange-traded funds.
If you are Chase Bank's existing customer, you'll be glad to know that you won't need to download a separate investment app to access this functionality. In other words, all J.P. Morgan Self-Directed Investing features are available on the Chase Mobile app, where users can research and manage their investment while also accessing any other Chase accounts they may have.
It's also important to mention, however, that you can still open a Self-Directed Investing account if you don't own a Chase bank account or credit card.
Investment Options
The list of tradable securities includes stocks, options, bonds, ETFs, and mutual funds. However, the Self-Directed Investing app isn't that great for experienced investors who may find its scope of assets limited. For example, J.P. Morgan Self-Directed Investing doesn't support futures, forex, or cryptocurrency.
Fees
The broker doesn't charge commissions on trading stocks, ETFs, mutual funds, or options (except for the $0.65 per option contract fee). On the other hand, your initial deposit must amount to at least $500, you'll have to maintain an account minimum of $250, and the annual advisory cost equals 0.35% of your account balance.
Also, the Portfolio Builder tool won't be available to you unless you have an account balance of at least $2,500. Also, transferring securities out of your account incurs a $75 fee.
Promotions
J.P. Morgan Self-Directed Investing rewards users with up to $625 when they open and fund their account with qualifying deposits ($25,000 or more from a non-Chase or non-J.P. Morgan account).
Customer Service
Should you have any questions or run into any issues, you'll be able to get in touch with the investment app provider via phone, email, or social media, as well as in person. Support hours are from 7 a.m. until 11 p.m. ET Monday through Friday and between 10 a.m. and 7 p.m. ET on Saturdays and Sundays. In-person meetings take place at branches during the bank's working hours.
Disclaimer:
INVESTMENT AND INSURANCE PRODUCTS ARE: NOT A DEPOSIT • NOT FDIC INSURED • NO BANK GUARANTEE • MAY LOSE VALUE
+ Show more
Plynk Review
Quick Facts
4 stars
Our Rating
Fortunly's Rating: Our editorial team determines the rating based on a set of evaluation criteria developed for each product and service category.
Price:
$2/month (three months free trial)
Bonus:
$10 sign-up bonus, Learn & Earn investment match up to $40
Plynk was founded in 2021 with a mission to facilitate a more intuitive investing experience for those who are just starting out. In our review of the best investment apps, Plynk stands out for its unique level of simplicity. It eliminates confusing jargon, complex charts, and the high costs typically associated with initial investments.
The app allows users to invest in a wide selection of stocks, exchange-traded funds or ETFs, and mutual funds, by employing an intuitive approach, simple language, and offering useful tips.
Interface
The Plynk app is designed to make investing simple and convenient. The micro-investing app claims to have the most user-friendly interface, allowing traders to quickly and easily view their portfolios. Created with rookie investors in mind, it provides various tools and resources that help users make informed decisions about their investments.
Being one of the best investment apps for 2022, Plynk has a dashboard that makes it easy to monitor your current balance and recent transactions and track your progress over time. Overall, the app's design is clean and intuitive, and the language is straightforward, making it an excellent choice for beginners.
Investment Options
We've already touched on the investment options, which include stocks, ETFs, and mutual funds. If you're not sure what to invest in, the app offers a unique feature called Plynk Explore, which is designed to find investments that match your interests according to your risk tolerance.
If you prefer a more automated approach, you can go for Recurring Investments. This feature enables users to build momentum by putting good investments on auto-pilot.
Plynk is also regarded as the best stock app for beginners thanks to its Gift Card Exchange feature. This option allows you to exchange your unused gift cards for money, which you can then use to invest in the stock market. It is a great way to get started in investing without making a large financial commitment.
Fees
Plynk does not charge any commission fees on the investments you make through the app. There is also no minimum balance required to start investing, so you can get up and running with as little as $1. Furthermore, you can use the app for free for the first three months. If you wish to stick with Plynk for the long run, there is a monthly subscription fee of $2.
Promotions
Most of the best starter investment apps encourage new users to invest with regular and seasonal promotions. Plynk is no exception, and newcomers can count on a sign-up bonus of $10 once they create and verify their brokerage account.
Both new and existing customers can take advantage of the Learn & Earn offer, which matches their investment up to $20, plus the opportunity to earn an additional $20 investment match. However, this is a limited-time offer and is valid until October 20, 2022.
Customer Service
Plynk has an extensive blog section with educational resources and an equally comprehensive FAQ section to help you get started. If you still need assistance, you can reach out to the support team by selecting "Contact us" in the app or by sending an email. The support team responds quickly to all enquiries.
Disclaimer:
Keep in mind that investing involves risk. Plynk is free for the first 3 months, after which a $2 monthly subscription fee applies. Plynk is a service of Digital Brokerage Services LLC, Member FINRA, SIPC. Limited time offer. Terms and conditions apply. For more information on the Sign-Up Bonus & Learn and Earn Investment Match Offer, visit plynkinvest.com/disclosures/promotions
+ Show more
Robinhood Review
Quick Facts
4 stars
Our Rating
Fortunly's Rating: Our editorial team determines the rating based on a set of evaluation criteria developed for each product and service category.
Taking money from wealthy firms and putting it in your pocket - that's what Robinhood aims to do for the ordinary person. It's another superb option for those getting started with investing. Commission-free options are available to help you get going without breaking the bank.
Interface
A good investment app should have a clean interface, and Robinhood definitely ticks this box. A few quick clicks are all it takes to get it fired up.
Robinhood understands its target market - new investors who want a simple solution - and it caters to this demographic with its app. The app itself is about as intuitive as you can get from technology that operates in such a complicated field. Within the app you'll get alerts, news, investment tips, and much more, making it an all-in-one investment hub.
Investment Options
Robinhood's investment options are a lot more limited compared to some of the competitors. You can only access long stocks; there's no option to engage in day trading with penny stocks. This can be limiting for some users, so research this carefully before you sign up for Robinhood.
If you take an interest in investing in cryptocurrencies, you can integrate this into the Robinhood app. Bitcoin, Ethereum, Ethereum Classic, Bitcoin Cash, Dogecoin, Bitcoin SV, and Litecoin can all be traded within Robinhood, making it appealing for those wanting to hop aboard the crypto gravy train. There are zero fees for trading in cryptocurrencies.
Fees
Probably the biggest reason for Robinhood's success is that it doesn't charge commissions. If you're diligent about your finances, this is an excellent solution for you. Robinhood's system allows you to begin your investment journey without having to worry about losing money automatically through nasty hidden fees. However, there are some minor charges, such as the FINRA fees, that Robinhood passes on to customers.
There's an option to receive a better overall experience by signing up for Robinhood Gold package, which costs $5 per month. This gives you the ability to instantly deposit between $5,000 and $50,000, as well as providing you with an in-depth analysis of stocks and level-two market data. If you take your investments seriously, then this is a great way to keep on top of market trends and buy stocks at the right time.
Promotions
You'll receive one free stock when you sign up for Robinhood. This is a random stock from Robinhood's inventory, and it's typically valued between $2.50 and $10.00. However, while most stocks are in this range, there's a small chance you could receive a stock worth up to $200. Robinhood's welcome offer is simple but potentially lucrative.
Customer Service
Robinhood's customer service takes place exclusively via the app or website; there is no phone number to call. You can ask a live broker for help with trades, but this costs $10 per transaction. Help is fairly limited, so we'd recommend an alternative investment app if you place a high emphasis on great customer support.
+ Show more
Read Full Review
Betterment Review
Quick Facts
4.5 stars
Our Rating
Fortunly's Rating: Our editorial team determines the rating based on a set of evaluation criteria developed for each product and service category.
Commission:
$0.25% per year
An excellent solution for people yet to get familiar with the world of investing, Betterment allows you to create financial goals and reach them without having to lift a finger. This intuitive software can help guide you in investing, managing your finances, and planning for retirement. Let's break it down.
Interface
The interface of this app alone would be enough to earn Betterment a place among the most prominent investment apps. The application is streamlined to the fullest, and you will be able to get a quick overview of your finances and your progress towards your goals whenever you want. After all, you don't need the app for much else, as it automates the investment process once you add your financial goals.
Investment Options
Unlike some other options on this list, Betterment focuses on portfolios rather than individual investments. With this app and a bit of help from its one-on-one advisor, you can select a portfolio that matches your interests, goals, and overall investment plan.
Currently, Betterment offers various ETF-based portfolios and those focused on individual bonds. You can also choose an all-cash or all-bond option or go with a flexible solution that will allow you to customize your automated investments.
You can also have multiple portfolios depending on your goals. It is up to you to choose and adjust your investment strategy based on your goals, and you will be able to see the returns according to the plan you've chosen.
Fees
Betterment is very straightforward about its fees and doesn't hide them in the fine print. For example, its basic checking account is completely free. However, when it comes to investments, there are two tiers.
The first plan has a 0.25% annual fee and requires no minimum balance. The second is for people that have a balance of at least $100,000. For this amount, Betterment charges a 0.40% annual fee. There are no other hidden fees to worry about, though.
Betterment also offers flat-fee advice packages for in-depth financial advice from its team of professionals. If you would like their help, the fees start at $299.
Promotions
Unfortunately, unlike with some other companies on this list, we couldn't find any special promotions on Betterment's site for investments apart from its referral program.
However, those with a Betterment checking account can enjoy some excellent rewards in the form of cashback deals at some major brands.
Customer Service
Betterment offers better customer service than most companies on our list. Its support team is available Monday through Friday via phone and email, from 9:00 a.m. to 6:00 p.m. (ET). There is also live chat available on the site, and you can speak one-on-one with an advisor for a fully personalized support experience.
+ Show more
Read Full Review
M1 Finance Review
Quick Facts
4.5 stars
Our Rating
Fortunly's Rating: Our editorial team determines the rating based on a set of evaluation criteria developed for each product and service category.
Brian Barnes, the founder and CEO of M1 Finance, has been investing from a very young age, and the app that he created was inspired by his own experiences. The services that M1 Financial offers focus on millennials, meaning that they are convenient and budget-friendly and provide plenty of automation.
Interface
M1 Finance can be an excellent choice for those that like a highly customizable trading experience. It allows you to use interactive dashboards called Pies to create a unique investment portfolio. You can assemble Pies within Pies, each with different investment strategies and themes. An interface like this enables you to set clear investment goals and helps you make safe choices.
Although creating Pies is extremely simple, you might not be able to create your own right off the bat. Fortunately, you won't have to thanks to M1 Finance's Expert Pies. These Pies were put together by the company's portfolio management specialists, and there are more than 80 of them to choose from. It's also worth noting that whenever you decide to compose your own Pie, you'll be able to combine it with the Expert Pies.
Investment Options
M1 Finance offers more than 6,000 stocks and funds, which is great if you only want to focus on these specific financial assets. You'll have to look elsewhere for a more diverse assortment.
Another important detail that you should be aware of is that the platform supports the buying and selling of fractional shares. Fractional share trading allows you to benefit from every single penny in your account.
Fees
With M1 Finance, you don't have to worry about commission, management fee, or transaction fees. There are, however, a few miscellaneous charges that you should watch out for, including the SEC, TAF, inactivity, and wire transfer fees.
If you'd like to get some additional perks such as two trading windows, a checking account with a 1% APY, and custodial investment accounts, you can sign up for the M1 Plus plan. Your first year is free after which the annual price is $125.
Promotions
Like many of the competitors, M1 Finance offers promotions to its new customers. For funding your account with $1,000 or more, you'll get a $30 bonus.
Those that already have an account with another broker can earn a reward of up to $2,500 when they transfer their securities to M1 Finance. To qualify for the promotion, you have to transfer at least $100,000. The bigger the amount being transferred, the bigger the cashback.
If you decide that M1 Finance is worthy of praise, you can earn $30 by sending a referral code to one of your friends. Your friend will receive $30 as well, but know that if you choose to take advantage of this promotion, both of you won't be eligible for the $1,000 deposit bonus.
Customer Service
You can contact the customer support team by submitting a ticket, and although they are usually quick to respond, you might want to check out the comprehensive Help section first.
+ Show more
Read Full Review
Acorns Review
Quick Facts
5 stars
Our Rating
Fortunly's Rating: Our editorial team determines the rating based on a set of evaluation criteria developed for each product and service category.
Bonus:
$10 after investing $5
Acorns is a particularly great app for micro-investments as it puts your spare change to use. For instance, if you buy a coffee for $2.30, Acorns rounds that up to the nearest dollar and makes an investment worth $0.70 with the difference. Many of these small investments add up over time to build something significant for you. Let's take a closer look.
Interface
Even among leading investment apps, Acorns stands out. It has a smooth green interface that makes you feel at home from the moment you open the app. From here, it's straightforward to review your previous investments and make some more. It's not just aesthetics either; this is perhaps the most user-friendly investment app on the market. Acorns takes the work out of investing and does it all for you automatically.
Investment Options
Acorns takes your money and automatically invests it into a range of different companies. You can choose how risky you want your investments to be through five different tiers.
The most conservative option is to put a large proportion of your money in short-term government bonds. From there, you can choose to get gradually riskier with your investments, with the next tier investing mostly in large multinational companies. A more conservative approach is more likely to see your money slowly but surely grow, whilst a riskier approach could make you a lot more money, but you could also lose it all.
We think this is one of the app's strongest selling points, as there is little need for you to be concerned about micromanaging your stocks, making it among the excellent choices for first-time stock buyers.
Fees
Acorn's fee structure is as straightforward as you can get, with two tiers: Personal and Family.
The Personal account costs $3 per month, and as well as an investment account, you'll also receive a retirement account to help you to focus on long-term investment goals that you can enjoy later in life. Personal account holders also receive a bank account, which is a useful option if you want to keep all of your finances on one platform.
You can help your kids secure their future finances by opening a Family account for $5 per month. It's a great way to get their finances moving, and it's the reason we consider Acorns to be one of the excellent investing apps for families.
Promotions
Acorns doesn't offer mind-blowing incentives as we saw with Ally. However, there's a $10 sign-up bonus to encourage you to get your portfolio up and running. All you have to do is create your Acorns account, make an investment worth as little as $5, and answer a few questions about yourself. Once you've done that, you'll receive $10 in your account courtesy of Fond, a partner of Acorns.
Bear in mind that Acorns isn't really designed for big investors. Instead, it focuses on beginners and small-scale investors.
Customer Service
The customer service experience at Acorns isn't as strong as what you'd find with others. There's no live chat support, which is usually our preferred method of contact. Phone times are limited from 6:00 a.m. to 7:00 p.m. PST; there's no 24-hour hotline available.
That said, service response times are good, and team members are usually very amicable when you speak to them. Indeed, we still consider Acorns one of the top choices for beginners, even if its support offer isn't top-notch.
+ Show more
Read Full Review
Ally Invest Review
Quick Facts
4.5 stars
Our Rating
Fortunly's Rating: Our editorial team determines the rating based on a set of evaluation criteria developed for each product and service category.
Bonus:
Up to $3,000 cashback
Ally Invest is a subsidiary of Ally Financial, a Detroit-based digital financial services company that's known for serving its customers well. If you want your savings account and investments to be managed under one roof, signing up for Ally's banking services and investment app could be well worth your while.
Interface
We're sure you'll be impressed by Ally's interface, which uses HTML 5 technology to provide you with a comfortable trading experience. The Ally Invest app is compatible with a wide range of devices, meaning the accessibility of the app is as good as it can be.
If you have a bank account with Ally, then all of your finances can be managed within the same app, allowing you to switch between paying your bills and investing big in an up-and-coming tech firm with a flick of your finger. It's one of the most intuitive apps on the market thanks to its user-friendly design.
Investment Options
If you choose to use the Ally investment app, you'll have a fairly robust set of investment options in front of you, with stocks, ETFs, options trading, bonds, mutual funds, and low-priced securities all available. It's simple to trade these in real time through Ally's customizable dashboard, making this a simple process overall.
This excellent range of options allows you to form your own unique investment strategy that suits your needs.
Fees
Ally has something to boast about with regards to its low and sometimes nonexistent fees. Eligible US-listed stock, ETF, and option trades are commission-free, allowing you to trade without massive costs. The only fee you need to concern yourself with is the $0.50 options contract fee, which is still lower than the industry standard.
For stocks and ETFs priced lower than $2, you'll need to pay $4.95 plus 1c per share. Service fees are another story; you should check the Ally website for details, as there are too many to list here.
Promotions
Ally's has a strong cashback scheme for first-time depositors. If you're planning on investing big, you're in luck; load at least $10,000 into your Ally Invest account, and you'll receive a $100 bonus. This increases in increments up to a $3,000 payout for opening balances of more than $2,000,000.
Customer Service
Ally also performs strongly in the customer service department. This makes sense, as Ally is an online bank that delivers all its customer support via the internet; there are no brick-and-mortar branches for customers to visit in person.
You can reach out via the 24-hour phone support, or you can make use of Ally's live chat service to get any of your questions answered promptly and accurately.
+ Show more
SoFi Review
Quick Facts
4 stars
Our Rating
Fortunly's Rating: Our editorial team determines the rating based on a set of evaluation criteria developed for each product and service category.
SoFi, a contraction of "social finance", was built to help students finance their college education through a grassroots mechanism. Nowadays, it offers a way for ordinary people to put their extra money to good use.
Interface
The SoFi app is among the easiest and most usable investment apps you'll ever come across. As such, it's no surprise that it's held in high regard by its community. This begins with the aesthetics of the app, which mix plenty of white space with easily understandable graphics to make navigation a breeze.
Trying to wrap your head around trading and investments is usually a complicated process, but not here. Everything is clearly explained.
Investment Options
With SoFi, you'll be given the choice to be an active investor or to leave all the thinking and heavy lifting to SoFi. If you go for the Active Investing option, you'll be taking the investing decisions into your own hands.
SoFi has a plethora of information to help you make active and considerate decisions when making these investments. If you still don't feel comfortable making your own investment decisions, SoFi will do this for you with one of its investment programs. Simply let the app know what your investment goals are, and it will build you an investment portfolio to try and meet them.
Fees
SoFi is designed for new investors. It has a commission-free policy that will get your investing journey off to a great start. There are a couple of instances involving charges, such as the 1.25% commission fee for cryptocurrency trading or the $15 insufficient funds fee. However, you can do all of your trading with SoFi without incurring any costs if you're wise about what areas you invest in.
Promotions
Considering that SoFi's app doesn't charge fees, you may want to recommend it to people you know. SoFi's excellent refer-a-friend bonus scheme enables participants to earn $15. This works both ways, as the referred person will also receive a bonus.
Customer Service
Telephone and live chat support are available from 5 a.m. to 7 p.m. Monday through Thursday and until 5 p.m. Friday through Sunday. You can chat with financial advisors, which means SoFi offers more than just basic technical support.
+ Show more
Read Full Review
TD Ameritrade Review
Quick Facts
5 stars
Our Rating
Fortunly's Rating: Our editorial team determines the rating based on a set of evaluation criteria developed for each product and service category.
For years now, TD Ameritrade has been among the top brokerages on the market thanks to its large assortment of services. If you're looking for a one-stop shop for all of your portfolio management needs, TD Ameritrade should definitely be on your radar.
Interface
TD Ameritrade offers two investment apps – TD Ameritrade Mobile and thinkorswim. We'd recommend TD Ameritrade Mobile to any beginner as it has an extremely intuitive interface and provides plenty of educational material. On the other hand, the thinkorswim app is better suited for advanced users who need reliable investing tools for frequent trading.
The main feature that sets these two apps apart from the competition is their customizability. They can be adjusted to meet all of your personal preferences and needs.
Investment Options
With thinkorswim, there are almost no investment products that you won't have access to. It enables you to trade stocks, ETFs, bonds, CDs, futures, foreign currencies, as well as both simple and complex options.
Although TD Ameritrade Mobile's range of investment options is more modest, the software still deserves a place among the top investing apps. That's because it's designed to accommodate beginners who are yet to master the basics of investing. Therefore, the fact that TD Ameritrade Mobile offers only stocks, ETFs, and options makes perfect sense.
Fees
TD Ameritrade's trading fees used to be on the pricey side, but in 2019, the broker reduced its commissions on stock, ETF, and option trades to $0. The per-contract fee for options was also lowered to $0.65.
Another perk of using these top investment apps is that if you're ever unsure of your next investment move, you can always contact TD Ameritrade and request help from one of its skilled brokers. The fee for broker-assisted stock and ETF trades is $25, while for option trades, you'll have to pay $25 plus $0.65 per contract.
Promotions
When you open a new TD Ameritrade account, you'll have a chance to get a cashback of up to $2,500. Here is how the promotion works:
Deposit $250,000 and you'll receive $350.
Deposit $500,000 and you'll receive $700.
Deposit $1,000,000 and you'll receive $1,500.
Deposit $2,000,000 and you'll receive $2,500.
As is the case with several other apps featured in this article, you'll be rewarded every time you recommend TD Ameritrade to your friends. You'll get $50 credited to your account, and they will be eligible to receive up to $1,000 after making their first deposit.
Customer Service
You can get in touch with the customer support team via phone 24/7. There's even a separate line for more technical inquiries, which is available from 7:00 a.m. to 6:00 p.m. ET, Monday through Friday. Alternatively, you can contact TD Ameritrade's representatives on Facebook and Twitter.
+ Show more
Read Full Review
Webull Review
Quick Facts
4 stars
Our Rating
Fortunly's Rating: Our editorial team determines the rating based on a set of evaluation criteria developed for each product and service category.
Bonus:
Open an account, fund it, and get free stocks
Webull is a good option for those on a modest budget. It also brings an impressive assortment of tools to the table. However, the reason it isn't higher on our list is that it leaves a bit to be desired when it comes to educational content for beginners.
Interface
Webull's minimalistic interface makes it very easy to navigate. Seeing as minimalism may not sound particularly appealing to some, we should mention that adding any more details to its design would make it far too complicated, even for an advanced user.
It provides an abundance of charts and graphs, which can be confusing for someone without any experience. That said, the issue could easily be remedied with some informative guides.
On the positive side, everything we've mentioned so far makes Webull a great option for intermediate or advanced investors.
Investment Options
You can invest in stocks, ETFs, options, ADRs, as well as cryptocurrencies, and although these are some of the most popular trading options, it's a shame that mutual funds, futures, and bonds aren't at your disposal.
On the other hand, Webull allows crypto trading at any hour, seven days a week, and currently supports Bitcoin, Bitcoin Cash, Ethereum, Dogecoin, Litecoin, Zcash, Ethereum Classic, and Stella Lumens with more options on the way.
Fees
Many investment platforms are free-to-use but charge trading and per contract fees. Webull doesn't; there are absolutely no commissions that you'll need to cover. The company makes money through payments for order flow, interest credit balances, stock loans, and margin interest. Due to the lack of commissions, we feel comfortable giving Webull a spot among the great investing apps for college students who are putting themselves through school and thus have limited funds.
When using the app, you'll incur some fees from certain regulatory agencies. However, Webull doesn't profit from those charges.
Promotions
Opening a Webull brokerage account comes with a free stock valued between $3 and $300. But that's not all. If you deposit at least $100, you'll receive one more stock with an ever higher value (between $8 and $2,000).
You'll have a chance to acquire stock from well-known companies such as Google, Procter & Gamble, Kraft Heinz, Facebook, Starbucks, and Snap.
Customer Service
Good investing apps must be accompanied by a quality customer support team, and Webull checks this box. Its representatives can be reached 24/7 by phone, email, and various social media channels. But thanks to the extensive information available in the Help section, you may not need the additional assistance.
+ Show more
Wealthfront Review
Quick Facts
4.5 stars
Our Rating
Fortunly's Rating: Our editorial team determines the rating based on a set of evaluation criteria developed for each product and service category.
Price:
0.25% of invested assets
Bonus:
Refer a friend, get $5,000 managed for free
Wealthfront is an automatic investing app that has continued to improve year after year. Currently, it's one of the most popular digital investing tools on the market. It's a great option for anyone that wishes to become a passive investor but doesn't have a huge sum of cash lying around.
Interface
To begin investing with Wealthfront, you need to answer a short questionnaire about your investment goals, risk tolerance, and preferences regarding certain market occurrences. You'll also be asked to enter any relevant financial information. Keep in mind that in order to get the optimal automatic investment plans and assessments, you should provide Wealthfront with as many details as you can.
Once you've completed these steps, Wealthfront will show you the portfolio it designed, and if you approve of it, you can fund your account and let the app begin investing on your behalf. If the portfolio isn't exactly to your liking, you'll have the option to customize it further.
Investment Options
Wealthfront invests in US, foreign developed, emerging market, and dividend growth stocks as well as US, US corporate, and municipal bonds. Treasury Inflation-Protected Securities, natural resources, and real estate can also be a part of your portfolio. Like many robo-advisor apps, Wealthfront uses Modern Portfolio Theory to determine which of the aforementioned assets are the right fit for you.
Your portfolio could contain between four and eight assets depending on the type of account that you open and your assessed level of risk.
Fees
Once a year, you'll be required to pay an annual advisory fee of 0.25% on all of your assets. In addition, your initial investment account deposit can't be lower than $500. However, you won't incur any charges associated with opening and closing an account, transferring and withdrawing funds, or trading.
Although Wealthfront isn't free, when compared to other investment companies that offer automated investing services, it's definitely among the most affordable.
Promotions
You can reduce the advisory fee through the Wealthfront referral program. If the person to whom you send an invite link funds an investment or cash management account, you'll get $5,000 managed for free.
Wealthfront's generosity doesn't end there. Whoever you invite will also receive $5,000 managed for free if they open an investment account.
Customer Service
You'll need to log in in order to see the customer support's phone number or message them using the provided online form. If you don't have an account yet, you'll have to rely on the FAQ section.
+ Show more
Our Guide to How Investing Apps Work
Before subscribing to an app and using your hard-earned money to make investments, you should have a firm grasp of how the system works. One of the great things about investment apps is that they help to simplify these financial maneuvers, particularly for those that have no prior experience with using such programs or investing. For instance, stocks can often look confusing when examined by an untrained eye, but a smooth, user-friendly interface allows users to gain an understanding of how stocks work quite quickly.
You'll need to devise a strategy for how you want to invest. Do you want to sit on your investments for years and use them as a safety net for retirement, or do you want to try to make some money back quickly with a high-risk investment? Both strategies have merits, so we'd recommend trying to find a middle ground if you can't commit to either.
It's also recommended that you consider building up an IRA retirement fund, but it can also be worth the effort to make some strategic investments that can offer you high returns in a short space of time. Do some careful research on investment strategies before you start to use your own money. After all, it's no longer fun and games once your own hard-earned cash is at stake. You want to build up something for the future, not lose it all.
By the same token, you should also set out a budget for your investments. In this article, we've looked at some of the good options for low-income investors, as we know that some of our readers won't be able to commit too much to begin with. These apps have little to no fees, so you can get your investments going with minimal financial risk.
However, some of these apps are also excellent for those looking to invest a large amount. Many of them even have generous welcome offerings for those who choose to invest big. We made sure the ones we chose were appropriate for investments of all sorts of sizes.
FAQ
Which investment app is suitable for beginners?
When you're new to making investments, it's important to select an app that will help you ease into the task as seamlessly as possible. We recommend Acorns if you're an absolute beginner and have little or zero prior knowledge as to how the stock market works and what the risks are. A great thing about Acorns is its intuitive mechanism, which takes the spare change from your purchases and puts it straight into your investment portfolio.
Which investment app is the best?
This depends on your situation and needs. The top investment apps have some great investment strategies in place for both beginners and battle-hardened investors. On top of this, if you're prepared to invest large sums, you should receive a significant amount of cashback when you make a large deposit in your account. Our reviews may help you make the best choice for your needs.
Are investing apps worth it?
Using an investment app helps to simplify something that may seem extremely complicated at first. Some of these apps even do all the investing for you once you let them know your investment goals and how risky you want your investments to be. Fees tend to be minimal or nonexistent, so this makes these apps a worthwhile way to invest.