In-Depth Analysis
LoansUnder36 Review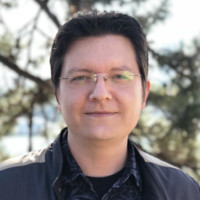 ---
Some or all of the products/services listed on this page are from our affiliate partners from which we receive commissions. This, however, does not influence the evaluations in our reviews. Learn more by reading our
Advertiser Disclosure
.
LoansUnder36 is an online matchmaking service that connects borrowers with suitable lenders. The site has put together a network of hundreds of lenders who specialize in personal loans ranging from $500 to $35,000.
If you are tired of applying for loans and getting rejected every time, LoansUnder36 may be just what the doctor ordered. You fill out one simple application, Loans Under 36 reviews it, and before you know it you are fielding loan proposals from multiple lenders. It's a great way to get the money you need fast – even if you've been turned down elsewhere.
Loan amounts
$500 - $35,000
APR range 5.99% - 35.99%
Visit Website
Fortunly Rating
Fortunly's Rating: Our editorial team determines the rating based on a set of evaluation criteria developed for each product and service category.
LOAN AMOUNTS
$500 - $35,000
AVAILABILITY
Almost all 50 States
LOAN TERM
60 days to 72 months
Strengths
A large network of lenders
Low credit scores accepted
No fees
Fast application process
One application for all lenders
Good repayment terms
Weaknesses
Poor customer support
Only personal loans are available
LoansUnder36 Overview
Established in 2012, LoansUnder36 is an online loan marketplace, a website that connects borrowers with lenders. It offers one type of financial service – personal loans for individuals. As its name suggests, LoansUnder36 specializes in loans of $35,000 and less. That might seem like a lot of money, but compared to other platforms, this one is for borrowers who apply for small personal loans.
Customer reviews for LoansUnder36 say they use the loans for all sorts of personal needs – to consolidate debts, pay medical expenses, make necessary purchases, and so on.
Another thing you might guess from the company's name is that the annual percentage rate charged by lenders is less than 36% – and your guess would be correct. The precise rate you're offered depends upon many factors; it is calculated for each borrower separately. For borrowers with stable income and good credit history, it can be low. But for those with a bad credit rating, the APR can go up to 35.99%.
However, LoansUnder36 may be the best place to get a personal loan for you despite the interest rates – especially if your credit score is low.
LoansUnder36 provides quick, free loan applications. Thanks to the provider's large network of lenders, each borrower can select a loan with the best terms and rates in the shortest possible time.
In addition to fast service and low APRs for clients with good or excellent credit scores, LoansUnder36 also offers long-term repayment plans. It is no wonder so many clients skip other options and come directly to this marketplace. LoansUnder36 provides instant service, offering a selection of loan opportunities immediately.
How does LoansUnder36 compare to other lenders?
LoansUnder36
APR Range
---
5.99% - 35.99%
Min. Credit Score
---
N/A
AmOne
APR Range
---
3.99% to 35.99%
Min. Credit Score
---
N/A
5kfunds
APR Range
---
5.99% - 35.99%
Min. Credit Score
---
N/A
Types of financing available
When you choose a personal loans online provider, you should be familiar with its loan options. There are several common types of loans: secured loans, unsecured loans, fixed-rate loans, personal lines of credit, payday loans… the list goes on and on.
Unlike providers that hook you up with lenders for many kinds of loans, LoansUnder36 has only one option: unsecured personal loans. The company's lenders make installment loans with monthly or biweekly payments.
Unsecured loans are approved based solely on the borrower's creditworthiness. There is no collateral, which is one of the reasons many borrowers prefer this type of financing. For lenders, unsecured loans are a bit risky. Since there are no assets that function as collateral, the borrower usually pays higher rates.
Small Personal Loans
LoansUnder36 personal loans are small-scale loans. That makes LoansUnder36 a great choice for borrowers who need fast funding for personal needs. You can pay off debts, make home repairs, or buy wedding gifts a day after applying – you get your cash that fast.
Another thing you should know about LoansUnder36 is that the company's associated lenders offer only fixed-rate loans. That's a good thing, because your monthly payments will not change during the repayment period no matter what happens.
According to dozens of online Loans Under 36 reviews, this provider matches borrowers with lenders very quickly. Borrowers like LoansUnder36 because it doesn't charge any fees for its services.
To qualify for a small personal loan at LoansUnder36, you must:
Be a US citizen
Be 18 years or older
Have a bank account
Have a Social Security number
Have a steady source of income
These are the basic LoansUnder36 requirements that each client must meet in order to fill out an application. If you live in specific states, you may need to meet a couple of additional requirements.
Further Reading
Find the Best Financial Product for Your Needs
Application Process
If you meet LoansUnder36's qualification criteria, you may start the application process for a LoansUnder36 loan. The main advantage of LoansUnder36's service is that you don't need to apply to numerous lenders separately. LoansUnder36 processes your request through its network of lenders and chooses the best loan offers for you. You save time and energy because you need to fill out only one application.
The whole process is easy and straightforward. It starts with filling out a form at the LoansUnder36 website. You can't miss the form; it is on the header of the home page. The LoansUnder36 application process starts with a question about the loan amount. Then you're asked to pick a desired repayment time. Here are the options you can choose from:
1-3 months
3-6 months
6-12 months
1-2 years
3-6 years
We were surprised at just how fast and simple the application process is. And we were delighted a few minutes later when LoansUnder36 responded with a list of lender offers.
Once your application is accepted, you can expect to receive multiple loan offers. Before you accept an offer, you should thoroughly check repayment terms and APR. You are not obliged to accept any of the offered loans.
What information do I need to apply?
If you want to use LoansUnder36 funding services, the website will require your name, email address, Social Security number, bank account information, and driver's license number. Besides this, the provider will need to check your creditworthiness based on the following criteria:
Your income
Employment history
Bank information
The initial application doesn't require a "hard" report from America's credit reporting agencies. However, a credit score will influence your interest rate.
LoansUnder36 customer support collects additional information as you use the site: IP address, the device and browser you use, demographic information, and so on. Also, LoansUnder36 might check your online activity.
That's all LoansUnder36 needs to know about you. Once you accept a loan, the lender will probably require more information.
In-Depth Presentation of Features
LoansUnder36 is one of the country's fastest loan providers. The application process takes just minutes, and borrowers receive loan offers within 24 hours. LoansUnder36 has a large base of lenders, and the matching process goes really fast.
Another great thing about LoansUnder36 financing is that you remain in the driver's seat. The website will give you a list of loans with different repayment options. These options depend completely on lenders, but you'll be able to choose between a long term and a short term at least.
LoansUnder36 shares the personal and financial information you provide with lenders. For this reason, the website uses the latest 256-bit encryption technology. This military-grade encryption code ensures that everything you send to the LoansUnder36 website is encrypted and protected from third parties and cyberattacks.
The LoansUnder36 customer service is good but not great. According to LoansUnder36 personal loan reviews, the easiest way to reach an agent is via email. There is also phone call support, but sometimes it takes a while to get the agent. The LoansUnder36 website isn't much help either. The FAQ provides only basic information, and the site lacks a customer support page.
Loan Amount and APR details
LoansUnder36 loans are small personal loans. Unlike most banks and online lenders, LoansUnder36 will not reject your loan application simply for a bad credit score.
One of the main selling points of LoansUnder36 is that it has competitive interest rates. APR can be as low as 5.99% for clients with good credit scores and stable income.
A poor credit score usually means that you'll need to pay higher fees and interest rates. LoansUnder36 doesn't make this decision; it is completely up to the lender. However, the APR can't go any higher than 35.99%, which is one reason LoansUnder36 might be the best company for your personal loan.
Repayment Terms
If you are using this type of service for the first time, you'll probably have a lot of questions when it comes to LoansUnder36 repayment terms. Before you take out a loan, you must know how much money you need to borrow and how long you will take to repay the loan.
LoansUnder36 collaborates with many lenders, which means that you'll probably get a lot of loan offers. And before you agree with the offer, you must read the fine print to discover all the rates and fees you'll be charged.
As for LoansUnder36 fees: There are none. The matchmaking service is completely free of charge. Of course you'll need to make payments to the lender, including payments against the principal, interest, and fees.
The LoansUnder36 network consists of lenders that offer fixed-rate loans. Payments are usually once or twice a month. Payments can be charged automatically from your bank account.
If you are late with payments, LoansUnder36 will not charge you anything. However, some lenders have strict rules when it comes to late payments. Before you sign the contract, be sure to check these details with your chosen lender.
The Bottom Line
Loans Under 36 reviews praise this lender for its fast and secure services. It is a good solution for clients who are looking for fast funding, since everything can be done within one business day. Each borrower gets several loan offers, which means you can choose the one that best fits your financial position. The company doesn't require a high credit score, so almost anyone can apply for a loan.
LoansUnder36 FAQ
Is LoansUnder36 safe?
Yes, LoansUnder36 is entirely safe. This online loan marketplace has been in operation since 2012. It is a safe and secure platform that connects borrowers with more than 100 lenders.
Where can I borrow money fast?
If you want to borrow money fast, you should skip banks and their long application process. Choose an online lender - but not until you have done research to find a lender that matches your needs. LoansUnder36 is one of the industry's best matchmakers between borrowers and lenders. It is one of the best personal loan companies and it will find you a perfect online lender within a day.
What are the best online loans for bad credit?
There are a lot of lenders that give personal loans to clients with poor credit scores. However, it is not always easy to find a lender that will accept your loan request no matter how low your credit score is. To avoid the chance that your loan application will be rejected, we recommend that you use an online loan marketplace service like LoansUnder36.
What is the easiest loan to get?
According to countless Loans Under 36 reviews, this website offers personal loans that are really easy to get. The application process is simple and straightforward, meaning that you can get a loan one business day after you send the request.