Best Personal Lines of Credit for 2021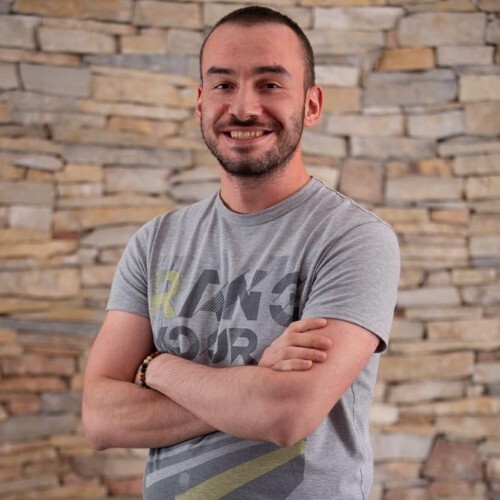 ---
If you need extra funds to purchase something special, cover education costs, or make some improvements to your home, a line of credit might be a good option for you. It's the flexibility that makes this financial product so special. With lines of credit, you'll get access to a lump sum of money from you which you can withdraw funds at any time you need them. And, unlike personal loans, with lines of credit you'll pay interest only on funds you actually use.
We've picked only the best personal lines of credit offers to review in this article. You'll notice a mix of established banks and relatively new online lenders among the mix. The beauty of the internet is that there's now so much more choice and competition, meaning that you'll be able to find a lender that suits you no matter what your situation. And as is the case with any industry, that extra competition really helps to keep the cost of credit affordable.
Read on to find out which lenders you should consider for your line of credit.
Top Personal Lines of Credit
Our Methodology for Evaluating Line of Credit Lenders and Banks
A line of credit is one of the most popular financial products in America. It has characteristics that make it similar to loans and credit cards, but it's more flexible to use and has lower interest rates. This is why almost all banks and other funding providers offer lines of credit to their clients. They usually come with variable rates and are typically unsecured loans, but this isn't always the case. The market is loaded with various offers, so finding the one that best fits your needs can be a daunting task.
Before you read our line of credit reviews, take a close look at our evaluation methodology. We established criteria that helped us perform our research and find the banks and online lenders that have the best personal line of credit offers.
Credit Line Types
There are three types of credit lines: business, personal, and home equity lines of credit. A personal credit line can be used for covering tuition costs, purchases, or repairs. Like all other credit lines, a personal credit line can come in one of two forms: an unsecured line of credit and a secured line of credit.
The main difference between these is that with a secured line of credit, the borrower's property (car, home, or another valuable asset) is taken as collateral. With an unsecured credit line, you don't need to risk any of your valuable assets to get approval. In general, a personal secured line of credit is rarely offered, and when it is, it's usually for loans with higher borrowing limits. Most lenders offer unsecured credit lines.
Another thing we need to mention is that most lenders allow you to apply for a revolving line of credit. This means you can reopen and reuse your line of credit again once you've paid off your debt. That's another advantage of this financial product; you don't need to pass through another application process to start drawing from your credit line again.
Borrowing Amount and Terms
Each funding provider sets borrowing limits and specific repayment terms. These are the first things you should check before choosing a lender, as they will determine the cycling periods for using and paying off your line of credit.
Some lenders offer a large personal line of credit that can be worth up to $500,000, but such a large amount usually requires collateral and an excellent credit score. For each provider, we checked the minimum and the maximum borrowing amount and included that information in our review.
APR
Another thing we considered when evaluating online lenders and banks is whether they provide a competitive APR. An APR or annual percentage rate is the amount of interest you need to pay on your principal. It differs from an interest rate because it includes all costs and fees related to a line of credit.

By comparing APRs from different lenders, you get more information than comparing only interest rates. To help you find the best personal line of credit rates, we looked for providers with the lowest APRs on the market. Most lenders offer variable-rate credit lines, meaning the rate you pay will fluctuate based on the prime rate.
Eligibility Criteria
Suppose you find a lender whose borrowing limits and rates perfectly fit your needs. The next thing you should do is to apply for a line of credit. Be aware that each provider has its own line of credit requirements, so there's a chance your ideal lender doesn't operate in your state or your credit score is too low to get approved.

Most lenders will also check your credit card balances and credit history to see if you're eligible for a personal line of credit, with rates calculated according to your creditworthiness. It's no surprise that the lowest-interest line of credit is offered to those with little or no debt.
Fees
On top of interest rates, some lenders might charge additional fees, the two most common of which are underwriting fees and origination fees. An underwriting fee is a fee that a lender charges to verify your personal information once you apply for a credit line. An origination fee helps cover the provider's administrative costs.
Lenders that offer the best rate for a personal line of credit may also charge an annual fee as well as penalty and late payment fees.
Sometimes additional costs can influence your final decision when choosing an online line of credit. Before making a decision about where you want to apply for a personal line of credit, see if there are any additional fees you are required to pay.
Customer Support
Finally, we evaluated providers based on how good their customer support is. We looked for banks and lenders with polite, fast, and knowledgeable agents who are available at the most important times via various channels of communication.
4 Best Personal Lines of Credit - Detailed Reviews
Fortunly's Guide to Personal Lines of Credit
A personal line of credit can help you alleviate financial crises, pay off debts, invest in home improvement, or make big purchases. It's more flexible than a standard term loan and it can usually be reused once you pay it off. Choosing a personal line of credit can be a good option, especially if you have a good credit score and stable income. Typically, the better your credit score and the more money you earn, the better the APR you'll qualify for.
What is a personal line of credit?
A variable or fixed-rate personal line of credit is a financial product similar to traditional loans. With a credit line, you get a lump sum of money and you draw from it as many times as you want, but you don't need to use the entire amount. After you pay off the credit line, you can start drawing funds again. Its best feature is that you pay interest only on the amount you use.
Credit lines are fairly similar to credit cards, but you'll pay lower rates, especially if your credit score is good.
How to get a personal line of credit?
Both banks and online lenders offer lines of credit for personal use. To apply for such an offer, you need to meet borrowing requirements that differ from lender to lender. For example, many of them require a credit score of at least 660 points. There are lenders that offer a personal line of credit for people with bad credit, but in that case you should be prepared to pay high rates.

Aside from your credit score, lenders will also check your credit history and your income. You'll also be asked to provide a range of personal details like your name, address, Social Security number, passport, and possibly a valid driving license.
How does a personal line of credit work?
Once you get approved for a line of credit, you can expect the money to arrive in your account really quickly. You don't need to take all the money immediately. Instead, you can draw funds periodically and pay only for what you use.
Personal line of credit vs loan
As we've mentioned, a personal line of credit is similar to a personal loan. However, they differ from each other in one important way. With a personal loan, you'll pay interest on the entire loan amount you've borrowed, while with a line of credit, you pay interest only on the amount you actually spend.
FAQ
Is it a good idea to have a personal line of credit?
If your credit score is good or excellent, you have a steady income, and you know you can repay the debt on time, then a personal line of credit is a good choice.
Who has the best personal line of credit?
Various banks and online providers offer lines of credit. We evaluated only the best ones, so choosing any option from our list is a good idea.
Is it better to get a personal loan or line of credit?
It depends on your financial goal. Generally, a personal loan is a better option if you know exactly how much money you need. A personal loan may also have better rates, depending on your creditworthiness. However, an online personal line of credit is a great option if you are not sure how much money you'll spend, as you'll only be charged interest for what you actually spend.
How do you qualify for a personal line of credit?
You'll need to provide plenty of personal information and fill in the application form. Some lenders have a prequalification process, in which they check your credit score with a soft pull. If you're eligible for a credit line, the lender will send you the final offer. With the best personal lines of credit, you usually receive the money within one business day after signing the contract.
What are the benefits of a line of credit?
There are many reasons to consider a personal line of credit:
You have a constant access to funds
You can draw only what you need
You pay interest only on the amount you draw from the account
After you pay off debt, yuo cna start using a line of credit again
You don't need to provide a collateral
You can use money as you wish