The Best Small Business Loans in 2021: Boost Your Company Quickly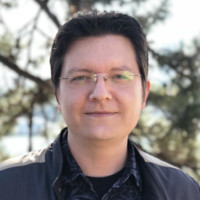 ---
You can have all the components of a great business: the product, the drive, and the business sense to make it to the top. But if you don't have enough funding, your business simply won't succeed. Thankfully, there are plenty of options for businesses that find themselves in this situation. Here are 2021's best small business loans to help small businesses get their idea off the ground.
7 Top Small Business Loans
Small Business Loan Lenders — Finding the Right One for You
Banks, online lenders, credit unions — there are many different ways you can get a small business loan. They all offer packages that can help you get started, although you should always be wary of the fine print. Getting the right kind of small business funding is overwhelming to say the least, especially if you're just starting out.
That's why we're here.
We've examined the best small business loans to find the lenders that are actually worth your time and won't charge hidden rates or set you back in the long run. Small business owners usually have to fight for every cent until they get their company up and running properly.
Having the option to buy the equipment you need, invest in technology, and conduct market research could mean the difference between staying in business or going bust within six months.
We've talked to lending institutions, performed thorough research, and tested everything to find America's best loans. The legwork is done; all you need to do is pick the loan to suit your needs. We've also included a detailed description of the methodology we use so you can see why we've placed some lenders above others.
Here's everything we took into consideration to find the best place to get small business loans:
Eligibility requirements
A loan won't mean much to you if you can't actually apply for it. Some lenders have insanely high standards that few people can meet, let alone a struggling company that needs some cash to get back on its feet. That's why we've considered these factors:
Credit score rating: Not everyone has the perfect credit score. There are plenty of people who struggle, but this doesn't mean they shouldn't be given the chance to put their ideas and dreams to good use. We wanted to find the best small business loans for bad credit scores to show that funding is attainable, even if you've made mistakes in the past.
Your credit score shouldn't prevent you from developing your company, so even if you're struggling right now, you should know that you've still got plenty of options.
Minimum years in business: Lenders want to make safe bets. While this is perfectly understandable, startups are both risky and require lots of funding. If the lending company only gives loans to successful businesses that have been operating for a decade, then it's not very likely you'll be able to meet their strict requirements.
A lot of the lenders on our list offer really great start up business loans; you can apply even if you've only been in business for as little as three months.
Minimum annual revenue: Some companies require you to earn a lot before approving any kind of loan. Those that demand $100,000 in yearly revenue before considering your application can offer some spectacular benefits, but let's face it — not everyone's business is that successful right from the get-go.
Whether you're a struggling entrepreneur who just needs a break or a successful businessman with big ideas that require huge resources to pull off, we've got you covered.
Payment terms: Small business lending usually requires you to make automatic payments every week or every month. We've reviewed these requirements because it's important to know how often you need to make your payments. That makes it easier to plan your budget and stay on top of your finances.
Speed of approval
One of the biggest issues with government-funded organizations such as the Small Business Administration (SBA) is that it can take a long time to get approved for a loan. Unless you're ready to wait 60 to 90 days to get your funding, you'll probably want to pick another option.
To find the best loans for your small business, we've tracked down companies that can give you the cash as quickly as possible. For those who can't wait around and don't want to jump through dozens of hoops, there are plenty of organizations and companies that make the approval process smooth, easy, and above all, quick.
Annual percentage rate (APR)
You're looking at an ad for SMB loans. Besides excellent benefits, you notice that the interest rate is only 6%. Sounds amazing, right? Sure, but look for the fine print. While the interest might be low, account fees and other costs could be exorbitant. Instead of paying 6% on your loan, you might end up paying 12% because of all of these unexpected expenses.
We want to help you avoid this. Instead of just giving you the interest rate, each of our reviews gives you the annual percentage rate, which shows a much clearer picture of exactly how much you'll have to pay back. When applying for a new business loan, the figure you want to know is the APR — annual percentage rate. This takes every expense into account and gives you more accurate information. Lenders often advertise the interest rate only to make their product sound cheaper than it actually is. Fortunately, we're here to help you sift through all the fine print because we want you to know what you're buying without any hidden fees and unexpected costs.
Term Length
The best companies for small business loans will give you good term lengths to repay your loan. These terms work by giving you a period of time to repay your loan, and this usually involves monthly payments to the lender. At the end of the term, every single cent you owe should be fully repaid if you're regular with your payments.
While searching for the best business loans for small businesses, we picked the companies that allowed enough time for a loan to be repaid with reasonable monthly installments.
Why does this even matter? Because these terms affect your total interest costs. If you sign up for a five-year term, your monthly installments will be smaller than if you have to pay the loan back in one year, but you'll have to pay the loan off over a longer period of time and accrue higher interest charges. If you pick a shorter term, you'll have higher monthly installments, but you'll pay everything off quicker and interest charges will be smaller.
Neither of these options is necessarily better or worse than the other. Pick longer terms if you don't want your monthly cash flow to be affected too much, and pick shorter terms if you think you can pay off all your debts quickly and move on with your life.
Collateral and Guarantees
Some of the best banks for small business loans require collateral before approving a loan, while some don't require you to pay a cent. The same goes for credit unions and online lenders. Small business assets are usually used as collateral to make sure the lender is covered.
Loans that use tangible assets are called secure loans, while those that don't are called unsecured loans. Secured loans are usually better because they offer lower interest rates, but unsecured loans are an option for businesses that don't have anything to put up just yet.
Best Small Business Loans - In-Depth Reviews
The big table above gives you a great overview of all the best companies out there, but now it's time to dig a little deeper. Our individual reviews provide all the details you need to pick the right kind of lending company for your soon-to-be-thriving business.
Quick Breakdown
7 Best Small Business Loans for 2021
Best Small Business Loans - In-Depth Reviews
Fundbox Review
Estimated APR:
15% – 79.8%
Credit score requirement:
No credit score requirement
Min/Max loan amount:
$1,000 – $100,000
Speed of approval:
Usually within minutes
Overview
Invoicing and lines of credit — those are the only loans that Fundbox offers, but it's one of the easiest ways for almost any kind of business to get funding. The company has an A+ BBB score and is known to be reliable.
Why Fundbox is a good choice
This is the best place for small business loans if you can't get approved for a loan anywhere else because Fundbox doesn't have any credit score requirements. The company also approves applications fairly quickly, which is always a good thing.
If you want to apply for invoice financing, you'll need a minimum of $50,000 revenue and a three-month invoicing history in online bookkeeping or accounting software. QuickBooks, Xero, and Sage One are some examples of valid software. For a line of credit, you also need to be in business for at least three months and have a minimum of $50,000 in annual revenue and a checking account.
When it comes to invoicing, your invoices will be paid back in full, and your customers won't get contacted, so they'll never know you're using Fundbox. Everything is kept private, so if you have a bunch of unpaid invoices, you can cash them in for fast funding.
Fundbox also allows you to repay all your invoice financing or lines of credit early, which saves you cash by lowering the APR of your loan.
What you need to watch out for
Since it has fairly simple small business loan requirements, almost anyone can apply. However, Fundbox does have a higher-than-average APR and funding is capped at $100,000 for a loan. You should also bear in mind that applicants with a good credit score are more likely to get approved. The company's APR for invoice financing can range anywhere from 10.1% to 78.6%, and the APR for business lines of credit goes from 10.1% to 79.8%.
Bottom line
When it comes to business loans, compare Fundbox to BlueVine in case you like the terms but need to borrow more than $100,000. Overall, it's a great option for a lot of businesses because it gives you a fighting chance, even if you have a bad credit score. Everything about Fundbox is aimed at offering people a lifeline to sustain their business.
+ Show more
Read Full Review
Kabbage Review
Estimated APR:
20% – 100%+
Credit score requirement:
550 – 680
Min/Max loan amount:
$2,000 – $250,000
Speed of approval:
As quick as 10 minutes
Overview
Kabbage is a great option if you're looking for the best business loans for small business owners. Not only does this company offer lines of credit; it's also one of the few that offer monthly payment options instead of daily or weekly ones.
Why Kabbage is a good choice
Your business needs to at least one year old for Kabbage to consider your application, but the company makes up for this by offering loans to people with fairly low credit scores. The qualification and application process is incredibly smooth and easy, and Kabbage's helpful customer support workers will give you step-by-step guidance if you need it.
Kabbage's A+ BBB score indicates that it offers some of the best small business loans online, as well as the fact that it's trustworthy and has a long line of satisfied customers. From our experience, the people at Kabbage are transparent in their dealings, even though their APR can be on the higher side. Of course, for a business that works with high-risk customers, this is almost inevitable.
Kabbage is ideal for small businesses that need access to working capital and need it quickly. The application process is lightning-fast and you can get approved in as little as 10 minutes. Just a few days later, you'll have access to your cash.
What you need to watch out for
While Kabbage is one of the easiest ways to get small business loans for bad credit customers, you have to bear in mind that there are a few restrictions. Kabbage doesn't work with customers from these industries: firearms, gambling, marijuana, lending, and finance. If you work in one of these industries, you might want to look elsewhere.
Although you get the option of making monthly payments, Kabbage will frontload your interest, which ranges from 1.5% to 10% for the first two to six months of your credit, then drops to 1.25% interest after that. If you want to apply for a line of credit that's less than $100,000, you need to have a minimal annual revenue of $50,000. If you want to apply for a line of credit that's over $100,000, then you need a yearly revenue of at least $1 million.
Bottom line
Overall, Kabbage has a great reputation and plenty of satisfied customers who left five-star reviews and praised their speediness and professional conduct. We recommend them to anyone who's been having trouble finding a lending institution that will work with their business.
+ Show more
Read Full Review
BlueVine Review
Credit score requirement:
530 – 650
Min/Max loan amount:
$20,000 – $5 million
Speed of approval
typically 1 - 7 days
Overview
This California-based lender focuses on lines of credit and invoice factoring. BlueVine is one of the best lenders for small business loans if you're looking for short-term help. There is no termination fee if you want to stop using the company's services. BlueVine is also fully accredited with the BBB and has an A+ rating. Receiving a loan from this company is usually super easy and quick — you can get funding in as little as 24 hours after filling out a straightforward online application form.
Why BlueVine is a good choice
If you opt to take a line of credit with BlueVine, you can expect to go up to $250,000, which you can pay back over a period of between six and 12 months. The company also has an online dashboard that can be connected to a number of accounting applications. This makes it easy to draw funds whenever you need them. There are no payment penalties or monthly maintenance fees on lines of credit here.
BlueVine's invoice factoring allows users to receive 85% to 95% of their total invoice amount up to $5 million. The company has the best interest rates for small business loans compared to all other online lenders, and users are satisfied with the responsiveness of BlueVine's customer service offers and their willingness to work with any applicants.
What you need to watch out for
One of BlueVine's biggest flaws is that it can be difficult to hunt down the exact APR of a loan; the percentage you'll pay generally depends on the service you opt for and your credit history. But this isn't unusual with banks and online lenders.
Another issue with BlueVine is that, if your application is rejected, the company usually won't give you a reason for doing so. This makes it hard to know what went wrong or what you could potentially fix in the future. You also usually can't borrow more than $250,000. However, if the $250,000 cap isn't enough, you can contact a BlueVine customer support officer to ask for a customized cap. There's no guarantee they'll approve your line of credit, but it's worth a try.
Bottom line
All in all, BlueVine offers some of the best small business loans to help you secure the capital you need to operate your business smoothly. The company offers flexible payment terms, making it a great choice for young businesses in need of a bigger loan.
+ Show more
Read Full Review
Currency Review
Estimated APR:
11.67% – 36%
Credit score requirement:
585
Min/Max loan amount:
$5,000 – $2 million
Speed of approval:
From the same day up to two weeks
Overview
Rather than a full-on lender, Currency is a marketplace that connects you to other lenders who each specialize in different types of lending, mainly equipment loans. If you need low-interest business loans, this is the right place for you. This way you can easily find the kind of lender who suits your needs.
Why Currency is a good choice
Since it offers loans of up to $2 million, Currency can fund almost any kind of equipment piece that a small business might need, especially if you need to get it as quickly as possible. That said, it usually takes up to two weeks to get approved for a loan. You have to provide three months of bank statements, as well as basic info about the line of business you're in, your revenues, and your monthly sales.
Equipment loans are the best alternative business loans for companies that need to buy large pieces such as tractors, x-ray machines, delivery trucks, computer servers, or commercial printers. Approval is usually fast and you get a response within minutes of applying, but sometimes the company will leave your status "pending," which usually means you need to provide additional information.
One of the best things about Currency is that it offers a good guarantee on the equipment you purchase. Before you close a purchase with whomever Currency matches you with, the company examines the asset to make sure it's in perfect condition and that you're getting what you asked for.
What you need to watch out for
Currency does a soft pull on your credit to find your credit score and financial history as part of the underwriting process. Even the banks best known for small business loans usually do a hard pull on credit to check your viability, which can knock your score down by a few points. You don't have to worry about that here, but bear in mind that Currency's team also runs your business through a series of checks with Dun & Bradstreet and Tax Guard. These experts will look at your tax records and credit history.
Once Currency's team members have finished their checks, they'll make a profile for your company. The profile is then compared to a series of criteria that helps them match your business with a lender that can provide the services you need. They aim to find the best possible rates so you'll have an affordable option.
While Currency has great conditions and gives decent rates on business finance loans for equipment, it's not the best choice for people with low credit scores or startups that just got into business. You need to be in business for at least six months and have yearly revenue of at least $75,000 to be considered.
Bottom line
Currency is reliable and it helps you find the best possible deal to get the equipment you need.
+ Show more
On Deck Review
Credit score requirement:
600
Min/Max loan amount:
$5,000 – $50,000
Speed of approval:
Usually a few days, but sometimes it can be as little as 24 hours
Overview
This New York-based lending institution is one of the best business loan companies you can choose if you have a lower credit score and need a term loan or a line of credit to get you going. With an A+ BBB score, OnDeck is a dependable ally in your quest for cash to fund your business endeavors.
Why OnDeck is a good choice
The people at OnDeck share their extensive experience with their customers and the company itself has much looser restrictions than most banks. While banks often want applicants with credit scores of at least 720, OnDeck accepts those with a score of at least 600, though most applicants have scores between 680 and 720. You can also apply after just one year in business, while banks usually require between two and four years of operational capacity before even considering you.
OnDeck is one of the best business loan providers because it offers cheaper loans to return customers. There's an origination fee that ranges between 2.5% to 4%, but it drops down to between 1.25% and 3% for your second loan and between 0% and 3% on your third loan.
OnDeck is similar to Kabbage in that they both have foolproof application processes and approve loans quickly. Getting a provider for one of OnDeck's top business loans can also help you build your credit score. Since the company offers reports about your payment activity to business credit bureaus, you can boost your score by regularly making your payments on time. Of course, if you keep missing payments it could damage your score.
What you need to watch out for
OnDeck's APR is pretty standard for the lending industry, though it can get expensive if you're taking out a term loan. When it comes to lines of credit, the APR ranges between 13.99% and 63%, while for a term loan it can go up to 99%. OnDeck doesn't have payment penalties, but paying early doesn't save you any cash because you need to pay a fixed amount every month.
One thing to keep in mind is that, while OnDeck offers some of the best business loans and doesn't require collateral, it requires a lien on all business assets. You'll have to sign a personal guarantee that allows the company to take lien should you fail to repay your debt.
Bottom line
We recommend OnDeck to businesses that have a yearly revenue between $100,000 and $5 million, except businesses that do the following: fortune-telling/horoscopes, gambling, drug dispensaries, religious and civic organizations, firearms, adult entertainment, car dealers, and money service businesses.
Overall, OnDeck is one of the best lenders for small business loans.
+ Show more
Read Full Review
Funding Circle Review
Estimated APR:
8.44% – 35.98%
Credit score requirement:
620
Min/Max loan amount:
$25,000 – $500,000
Speed of approval:
One day on average
Overview
This is another online marketplace that helps connect top business loan lenders with SMEs to give them the best possible loan rates. They offer term loans and equipment loans, so if you need to hire new staff, purchase manufacturing equipment, or expand your business in other ways, this is a great option.
Why Funding Circle is a good choice
Funding Circle can beat even the best bank for small business loans because it offers fairly competitive interest rates and its APR ranges from 11.67% to 36%. This isn't quite as good as SBA loans, but if you've been rejected for an SBA loan, this company can step in. Another great thing is that it usually doesn't take more than one day to get approved and only three days to get your funding. Compared to SBA loans, which can take two or three months to come through, it's a much better option if you need cash quickly.
Funding Circle's small business loan requirements are pretty transparent, and one of the brand's unique selling points is its online resource center, which features tips and educational videos from financial experts. You can also contact the platform's loan specialists during business hours for more in-depth advice.
What you need to watch out for
Funding Circle isn't for startups, but rather established businesses that have some experience under their belt. While the minimum requirement is two years in business, the average Funding Circle client has been operating for 11 years. The company doesn't have a minimal annual revenue requirement, though it mostly works with businesses that have established themselves to be profitable.
Compared to other lenders on our list, Funding Circle has high application standards. It offers some of the best cash flow loans for small businesses out there, but it only works with experienced business owners with good revenue and good growth trajectory. The company also asks for a lien on all your business assets and doesn't often approve of applicants with a personal credit score that's lower than 650. You'll have to sign a personal guarantee during the application process.
You should also be aware of Funding Circle's one-time fee, which covers the cost of services for processing the loan. This cost ranges between 0.99% and 6.99% of the whole loan amount.
Bottom line
Funding Circle is one of the most transparent finance and loan companies on the market, and we recommend it because of its low-interest rates, lack of predatory behavior, and professional team of customer service agents who go out of their way to help their customers. The ease of application is also a big bonus, as is the speed of approval. Overall, Funding Circle is a great choice for established companies looking to make their next big purchase or upgrade their business.
We have analyzed Funding Circle's business lending options in more detail in a separate review.
+ Show more
Read Full Review
Credibility Capital Review
Credit score requirement:
680
Min/Max loan amount:
$50,000 – $400,000
Speed of approval:
up to seven days
Overview
Credibility Capital specializes in providing short and medium-term loans for small-to-medium enterprises. It is a good choice because it offers decent rates coupled with high-quality service.
Why Credibility Capital is a good choice
Credibility Capital offers some of the best small business loans on the market because of the flexibility of its underwriting process. This company looks at the overall balance of your business instead of drawing hard lines and writing applications off because of a single business metric. There are also no prepayment fees, so you can reduce the APR if you pay off your loan early.
Besides the basics like a copy of your driver's license or an ID card, you'll have to show your bank statements for the past six months, two years of personal tax returns, two years of business tax returns, a voided business check, your most recent profit and loss statement, a recent balance sheet, and a business debt schedule. The company will consider your application carefully, but you'll get a fairly quick response and can usually access your funds within a week.
Filling out the online application form is a quick and easy process that only takes about 15 minutes. Once you submit the application, Credibility Capital will do a soft pull of your credit and offer you a response fairly quickly. A company representative will tell you what kind of documentation you need to provide, then you can upload the documents to the portal and have them reviewed. If everything goes well, Credibility Capital will do a hard pull of your credit, then offer you some of the best business loans on the market.
What you need to watch out for
The trickiest thing about borrowing from this company is that you'll need to put a lot up as collateral. Every person who owns more than 25% of the business needs to sign a personal guarantee, and you'll also need to make a UCC-1 filing and put forward your entire business as collateral.
Bottom line
Credibility Capital is one of the best small business loan lenders out there for high-credit score businesses. The company deals fairly and transparently with its customers, although it sets the bar to entry high.
+ Show more
Fortunly's Comprehensive Guide to Loans
Getting a loan is a big step in your life. Any loan you take out will be with you for several years as you spend the money, then slowly repay it. As such, getting the right loan can be the difference between success and failure. You need to know all of the options you have at your disposal, and we're here to show you. From government-funded loans and grants to online lenders, there are plenty of ways to get what you need. Let's break it down.
Small Business Administration loans
The SBA is one of the best places to get a business loan — as long as you have a great credit score. If you have bad credit, startup business loans with guaranteed approval are really hard to come by in general, but the SBA is particularly rigorous about who it lends money to. To qualify, you need to provide proof of strong business financials, great personal credit, and adequate collateral. In some cases, you'll also need to provide a personal guarantee from every person who owns at least 20% of the business.
However, if you meet the requirements and can afford to wait for 60 to 90 days to get your loan approved, then it's one of your best options. It has incredibly low rates, it's government-guaranteed, and it offers great flexibility. You can buy equipment, real estate, inventory, or whatever else you might need.
You can also use the loan for refinancing or extra working capital. All in all, you can borrow up to $5 million and pay it back in monthly installments that are easy to cover. However, it's a highly competitive loan and there's no guarantee you'll get approval. If you don't want bank loans for your small business, study the requirements for an SBA loan carefully before applying.
SBA loan pros:
Low interest and APR rates.

Great payment terms.

Worth up to $5 million.

Government-guaranteed funding.
SBA loan cons:
Requires excellent credit score.

Long and complicated application process.

Low approval rate.
Term loans
Term loans are the most common way of obtaining finance, and the companies we've included on our list offer some of the best small business loan rates. A term loan is simple: you get a lump sum of cash upfront, then you pay it off in instalments over a period of time. The period is predetermined and usually cannot be extended. All sorts of organizations can offer term loans, but online lenders often offer faster funding than banks do. The amount of money you can get depends on the company, but it's usually up to $1 million.
Term loans usually require a substantial down payment or collateral to be approved, and sometimes companies also ask for a personal guarantee. These loans are also usually more expensive. They're a good choice for people with high credit scores because a term loan is the best small business loan if you're looking to expand and need quick access to capital.
Term loan pros:
Quick funding with almost no waiting period.

You can usually borrow up to $1 million.

You get cash upfront.
Term loan cons:
Usually requires collateral.

Costs can vary depending on the company.
Invoice factoring
Invoice factoring is perfect for businesses that have customers whose bills are due in 60 days or more. What if you have several customers who owe you money and won't be paying it back soon? In those cases, you can opt for SME lenders to offer invoice factoring, which basically means you'll get paid for in advance for the bills you're already owed.
This works by selling your invoices to a factoring company, and then they're the ones who are responsible for collecting cash from the customer when the invoice is due. The company buys your invoices for a percentage of their total value, and then takes all responsibility for them.
Of course, this means you lose all control of how those invoices are dealt with and how the company collects them. It's worth looking at invoice factoring from one of the best places for small business loans if you need really quick cash and have bad credit so you can't get approved for other loans.
Invoice factoring pros:
One of the quickest ways to get cash.

Easy approval even if you have a bad credit score.
Invoice factoring cons:
Really expensive compared to other options because you don't get the full value of your invoice.

You can't control how those invoices are dealt with, which might damage your relationship with customers.
Invoice financing
These are the best online small business loans for businesses that want to use their invoices for some quick cash. It's similar to invoice factoring, except that this way your outstanding invoices are provided as collateral. You don't sell them unless something goes wrong and you're unable to pay off your debt.
This differs from invoice factoring in that your customers won't be aware that their invoices are being financed, but you'll still be responsible for collecting payments.
Invoice financing pros:
Quick cash in a pinch.

You still have control over your invoices.

You won't risk losing customers because they won't know the invoices have been. financed unless you can't make a payment.
Invoice financing cons:
This is quite a costly loan and it's probably best to use it only in emergencies
Business lines of credit
Business lines of credit can be a great choice for small business financing. They allow you to draw money against your predetermined credit limit, so you get to take money as you need it instead of immediately getting a lump sum of cash. You only pay interest on the amount of cash you draw.
This is usually used for short-term working capital, and it provides great flexibility and fairly easy payment terms. You can finance unexpected costs or improve your company's cash flow, but you'll need a good credit score and strong revenue to get approved.
This might not be one of the best small business loans for new businesses or those who need a lot of cash for a one-time purchase, such as heavy equipment. However, it's great for those who need a smaller, constant influx of cash that comes in as often as you need it. It's very similar to the way a credit card works.
Business lines of credit pros:
Usually no collateral or personal guarantees required.

You can draw cash quickly, easily, and repeatedly. No need to keep going through a long process of applying for a loan every time.
Business lines of credit cons:
You need a strong credit score and a decent yearly revenue to be considered.

You'll have to pay maintenance and draw fees.
Equipment loans
Small business startup loans like this one are great for companies that need one or several big pieces of expensive equipment to get them going. One of the best things about this type of loan is that the only collateral you put forward is the piece of equipment itself. There's no need for personal guarantees or anything else. You could potentially use an equipment loan to buy semi-trucks, farm equipment such as tractors, computer servers, restaurant ovens, x-ray machines, mixer trucks and cranes, or commercial printers.
You generally don't need to submit as many documents as you would for other loans, and equipment loans are usually approved within a week. Interest rates usually fall between 6% and 9%, but small business owners with good credit tend to get better deals.
While most loans require you to earn good revenue and operate for a certain amount of time before even considering you, equipment loans are some of the best small business loans for startups. You will also need to provide a downpayment that can range from 5% to 50%, depending on your credit score. You can get equipment loans from your local bank, a dealer, or an SBA lender.
Equipment loans pros:
It's easy to apply for them.

You own the equipment you buy because you have equity in it.

No collateral required except for the equipment itself.
Equipment loans cons:
There is usually a down payment required, and it can be pretty difficult for people to find the

best small business loans

with

bad credit

.

Your equipment can get outdated faster than you pay it in full. When you end up needing a new piece of equipment, you might still be paying off the old one.
Merchant cash advances
This isn't technically a loan. Here, the lending company gives you cash in advance, in exchange for a percentage of your daily credit card and debit card sales. So, instead of making monthly payments, you simply let the company have a percentage of your sales.
Quick business loans like this are great for people with bad credit who can't get any other kind of loan. If you're just starting out, if you have little or no collateral, and generally have trouble meeting eligibility standards with companies, this could be the solution. However, keep this in mind — these loans are expensive. Borrowing costs can rise to 350% in some cases. These loans are usually approved very quickly, so this is the kind of solution you can use in a pinch.
Merchant cash advances pros:
Fast cash.

You can apply for this loan even with a bad credit history.

This is usually an unsecured loan.
Merchant cash advances cons:
Extremely high borrowing costs.

Frequent payments could mess up your company's cash flow.
Personal loans
Some of the top small business loans are actually personal loans. You can borrow money from an online lender, a bank, or a credit union and use it to fund your business needs. These are unsecured loans that usually don't require collateral, and you pay them back just like you would most other loans — in fixed monthly installments.
To apply for this loan, you should first check with your lender and see whether they have any issues with you using a personal loan for business purposes. This can be one of the best small business startup loans because banks don't like lending money to companies with no operating history, so this could be a great solution for people who need starting capital.
In most cases, whether or not you get approved depends pretty much exclusively on your credit score.
Personal loans pros:
Startups can qualify easily.

You get cash quickly.
Personal loans cons:
Impossible to qualify with bad credit history.

High borrowing costs.

You can only borrow small amounts, usually up to $50,000.
Business credit cards
These can be some of the best business loans for small businesses. These are lines of credit that can be used to finance ongoing operational costs. They won't be useful to businesses that need starting capital or startup companies, but you if you need cash for travel expenses, utilities, and office supplies, this is a really nice option.
As with any credit card, you'll have a monthly limit, but if you make regular payments you can actually get benefits such as cashback and discounts on certain goods. It's also a great way to build up your credit score if you use it correctly.
Business credit cards pros:
No collateral required; this is just like a credit card.

Great for ongoing expenses.
Business credit cards cons:
Not the

best rates for small business loans

. This isn't really a loan you get to kickstart your business. If you're late with your monthly payments, it could mess up your credit score.

Be careful of extra monthly banking fees.
Microloans
Microloans usually go up to $50,000. They are often offered by non-profit organizations, and the SBA also offers its own microloans. The process of getting one can be fairly quick — it usually takes around a month to get approved, compared to bigger loans that can take several months.
These might be the best type of small business loans for disadvantaged communities as they are offered to people and businesses that traditional lenders usually wouldn't work with. However, these kinds of loans can still be difficult to apply for because there's a rigorous application process with a lot of paperwork involved.
Microloans pros:
These kinds of loans are often accompanied by training and consulting for people who want to start a business.

Low cost of borrowing.

Could be a great option for people in disadvantaged living situations.
Microloans cons:
There's still a strict application process because these loans are in high demand.

These are some of the

best small business working capital loans

, but they often have limitations. For example, you can't use this loan to buy real estate, or to pay back other debts.
FAQ
Are small business loans hard to get?
This depends on a few factors: what kind of loan you apply for, how well you fill out the application, how many years you've been in business, what your yearly revenue is, and what your credit score is. It's generally more difficult to get loans if you have a low credit score. The process of application itself is usually fairly easy. With most online lenders, it can be done within 15 minutes. The best banks for small business loans also give you fairly quick responses about whether they accept your application, but you might have to wait longer to get your funding.
Can I get a business loan with a 700 score?
Most likely. Anything between 670 and 739 is considered a good credit score, and most banks, online lenders, and credit unions will give you a loan.
What is the easiest business loan to get?
It's generally easier to get a loan from an online lender than from a bank, but the best bank to give small business loans is possibly Wells Fargo. Of the online lenders on our list, Kabbage and OnDeck are your best bets because both institutions have a fairly easy application process and accept applicants with low credit scores.
What is a good interest rate for small business loan?
Interest rates can range from only a few percent to over 100%, depending on your credit score, whom you borrow from, and what kind of loan you get. SBA loans, which generally have some of the best interest rates, range between 7.5% to 10%. However, when you want to compare business loans, it's a much better idea to look at the APR rather than interest rates only. APR is the annual percentage rate, and it takes any kind of account maintenance fees and similar expenses into the equation. It gives you a clearer picture of how costly it will be to pay back your loan.
How do I qualify for a small business startup loan?
It depends on what kind of loan you get, but here are some of the standard minimal requirements: at least one year in business, $50,000 – $75,000 in yearly revenue, a credit score of at least 620, and no bankruptcies filed in the past five years. Bear in mind that our list will give you options for some of the best small business funding you can find. Certain lenders, such as Funding Circle, have no minimum annual revenue required, while Fundbox has no minimum credit score requirements to apply.
Are there any grants for starting a small business?
There are plenty of grants available for starting a small business. You can apply for federal grants, but they are mostly open to businesses in the science, tech, and health industries. The Department of Energy, NASA, the Department of Defense, the National Institute of Food & Agriculture, and the Rural Energy for America Program are also some examples of government-backed business financing. This is one of the best ways to get small business loans for minorities and other disadvantaged groups. Each state also offers a special grant for its residents, and you can also apply for SBA grants, although the requirements are pretty high.
Do banks give loans to start a business?
They do, but it's tricky. Banks are reluctant to invest in young companies and prefer giving business loans to established businesses. However, you can look at our list of best small business loans to find something to suit your needs. If you want to go to a bank, you can use a personal loan to fund your startup, or present the bank with a good business model to convince them to invest in you.