Best Small Business Loans for Women in 2021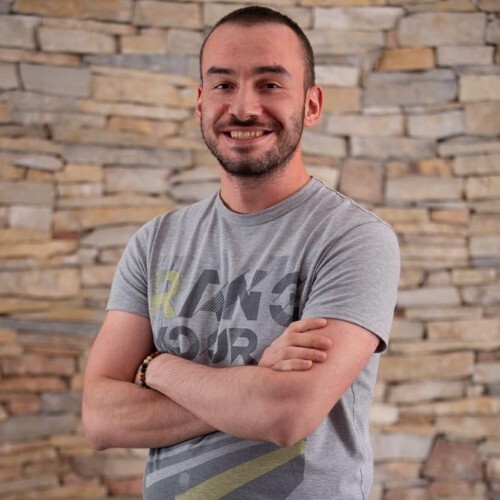 ---
Some or all of the products/services listed on this page are from our affiliate partners from which we receive commissions. This, however, does not influence the evaluations in our reviews. Learn more by reading our
Advertiser Disclosure
.
Did you know that the number of women-owned businesses in the United States is growing twice as quickly as the number of companies run by men? If you're impressed by that, you'll be disappointed to hear that women aren't getting nearly as much money to finance those projects as men are.
It's still an unfortunate reality that women find it hard to source the funds to fuel their businesses. That's why they need to turn to alternative funding options provided by online lending platforms.
Although none of the companies we've reviewed here offer an exclusive choice of small business loans for women or men - simply because that would be illegal - we've managed to find several funding options that female business owners could find especially useful. The good news is that when it comes to the online lenders that have made it to our list, the application process, loan terms, and eligibility requirements are exactly the same, regardless of the applicant's gender or ethnicity.
6 Best Small Business Loans for Women
How we determine the best business loans for women
Small businesses get rejected for all kinds of funding for a number of reasons. These include industry-related risks, bad credit, low annual income, and not being in the business long enough. On the other hand, borrowers sometimes make a poor choice and get stuck with an expensive loan that creates more financial problems than it solves.
We're here to help you choose wisely and prevent all of the aforementioned scenarios. Our methodology for evaluating loans for women-owned businesses is based on a two-pronged approach that takes both borrower eligibility requirements and loan features into account.
Eligibility requirements
Applying for loans - especially with online lenders - doesn't have to be daunting and complicated if you're adequately prepared. Taking out a loan is a serious responsibility, so funding providers look at a number of factors that determine your overall financial situation and that of your business before they hand you the money. The most important eligibility requirements include credit score rating, time in business, and annual revenue.
Credit score rating
It's much easier to get loans for women to start a business when they have a strong credit score, but an unsteady credit score in the past shouldn't prevent anyone from working towards their future goals. There are several excellent lenders on our list that won't deny you a loan just because your credit score isn't perfect.
Time in business

Some lenders offer their services only to established businesses that have been operating for over a decade, while others are happy to provide capital to startups and small businesses that are yet to grow. If you're just starting out and you're looking for small business or startup loans for women, the good news is that there are excellent lenders out there that will consider you even if you've only been in the business for six months.
Annual revenue

If you've ever shopped around for start up business loans, you'll know that many lending companies require you to show that you already make lots of money before they decide to give you some more. Fortunately for those women in business who haven't become successful just yet, we've found several small business startup loans for women that you can apply for even if you're a fledgling entrepreneur who's yet to hit your big break.

Loan characteristics
If you're a small business owner, you know that it takes money to make money. Luckily, with all the different loan types on the market nowadays, you don't have to be a financial expert to get the funds you need. However, you do need to know where to look and what criteria to consider when choosing the best option. Here's a list of the most important features that we suggest you take into account:
Loan type
The most common funding options provided by online lenders include lines of credit, term loans (or installment loans), and invoice factoring. Certain providers offer a much wider range of financial products, while others specialize in a single loan type.
Speed of approval
One of the best features of all online lending platforms is that applicants don't have to wait for weeks or even months to find out whether they'll get the loan they've applied for. Not only do most online lending companies approve small business loans for women (and men) at record speeds, but some of them even make the funds available to you on the day of approval.
Term length
Term length is essentially the amount of time you have for loan repayment. Depending on loan type, repayment periods can be as long as 25 years or as short as two weeks. Aside from term length, we also look at payment terms. Before applying for a loan, you need to make sure you'll be able to meet your monthly, weekly, and even daily repayments.
Annual percentage rate (APR)
To put it simply, APR (annual percentage rate) gives you an estimate of how much a loan will cost you in one year. It's a common mistake to think that APR represents only the interest rate. In fact, APR differs from interest rate because it includes all the rates and fees that come with a woman-in-business loan or indeed any other loan.
Quick Breakdown
The Best Small Business Loans for Women-Owned Businesses
Small Business Loans for Women - Detailed Reviews
Kabbage Review
Borrowing amount:
Up to $250,000
Term length:
6-, 12-, and 18-month terms
Recommended credit score:
560+
Founded in 2009, Kabbage has established itself as a go-to online lender for business owners with imperfect credit scores who need the funds as fast as they can get them. Since its launch, Kabbage has become one of the leading providers of funds for women-owned businesses. It's notable for making drawing money on lines of credit simple and hassle-free.
Services offered
As far as financial products go, Kabbage offers lines of credit that can go up to $250,000. This type of loan is great for covering payroll and other expenses, boosting cash flow, buying inventory, quick investments, and modest expansions. Keep in mind that Kabbage loans aren't like your traditional lines of credit with APR financing. With this lender, you can draw upon financing up to a certain amount and get charged only for the funds that you take.
There are a few general requirements that you should meet to qualify for loans for women in small business with Kabagge. Your company needs to be at least one year old with a minimum of $4,200 in monthly income or $50,000 in annual revenue.
Kabbage will assess your business performance to determine the loan terms and conditions. One of the things that makes this lender stand out from the crowd is that it evaluates the overall financial situation of your business rather than just taking your personal credit score into account. Other than the estimated APR, which ranges from 24% to 99%, a Kabbage loan for a woman (or a man) comes with no additional fees, including prepayment penalties.
Reasons to choose Kabbage
This online lending platform takes great pride in its transparency; you'll be made aware of everything that you need to know before you proceed with the decision to borrow money from Kabbage. Even if you have a rocky FICO score history, you can still get the funding that you need from this provider. Also, if getting the money as soon as possible is of the utmost importance for your business, you can rely on Kabbage's fast funding. Customers praise Kabbage for its lack of additional fees, simplified application process, and the option to request a physical card for withdrawals.
Overall, if you can't get any of the more traditional or government small business loans for women with bad credit, you should consider Kabbage's lines of credit.
Reasons to look for a loan elsewhere
Although many men- and women-owned businesses can qualify for a loan from Kabbage and get funds fast, there are a few downsides that come with this kind of service. First, this provider's loans are among the most expensive ones in the funding industry. Second, the fee structure is complicated, and you need to use the company's fee calculator to get an idea of how much the loan will actually cost you. Third, while Kabbage doesn't charge prepayment fees, there are almost no benefits to early payment. And finally, as 12- and 18-month term loans are harder to get, many borrowers are limited to a six-month repayment period.
Bottom line
Kabbage provides great flexibility and convenience to borrowers who can't qualify for loans from other lenders and need the cash fast. Although this online provider's lines of credit are among the most expensive on the market, they are still reasonable options for those with poor credit. However, if you have the time to shop around, evaluating other providers' options for business financing for women before settling with a Kabbage loan may be a smart idea.
+ Show more
Lendio Review
Borrowing amount:
$1,000-$5 million
Recommended credit score:
550+
Instead of offering loans directly, Lendio has a network of 75 funding affiliates and operates as a matchmaker between lenders and customers in need of business funding. If you apply for a small business loan for women with Lendio, you'll be matched with the business investor whose offer is best suited to your financial needs.
Services offered
Lendio is a business funding platform that provides a wide range of financial products. These include lines of credit, business term loans, short-term loans, equipment financing, and SBA loans.
Given that Lendio collaborates with more than 75 investors that specialize in different types of loans, there are no specific eligibility requirements that you'll need to meet before you can apply for a certain loan type. However, there are a few general eligibility qualifications that can increase your chances of getting the women-owned small business loan you need. These include a credit score that exceeds 550, monthly revenue of $10,000, and a minimum of six months in business. Keep in mind that even if you fulfill all of these requirements, there are no guarantees that you'll get the funding. However, as Lendio claims that as many as 65% of its applicants get funded, your odds are good.
Although Lendio's services don't incur fees, the costs of borrowing capital can vary widely depending on the investor you decide to work with. Types of charges include interest rates, fixed fees, administration and origination fees, prepayment penalties, and other fees.
Reasons to choose Lendio
With an extensive list of financial products and an even longer one holding all Lendio's partners, there's no doubt that this lending service can provide a funding option to suit almost anyone.
Using a funding matchmaker like Lendio for small business loans and grants for women comes with many advantages. If you decide to go with this company, you won't need to waste your time searching for possible lenders, as Lendio will do that for you free of charge. As soon as you get a list of offers, the only thing you'll have to do is pick the best one.
This online loan provider is notable for its highly responsive customer service and quick and easy application process. It's safe to say that Lendio is one of the best choices if you have never dealt with the alternative lending market and you're trying to get a women's small business loan.
Reasons to look for a loan elsewhere
While Lendio is much faster than any traditional funding option, it still takes longer than most of its individual lending affiliates. As far as credit inquiries go, although the company claims it only does soft credit inquiries, some customers have complained that they received hard ones. Also, there's a risk that borrowers won't get paired with the most suitable lenders.
Bottom line
Thanks to its huge network of lenders offering various types of women's business loans, Lendio has established itself as a company that offers great deals relatively quickly. Dealing with this funding provider is as easy as filling an online application and waiting for the offers to land in your inbox. However, if your credit score is poor, you may not be able to get the funding you need.
We have analyzed Lendio's business lending options in more detail in a separate review.
+ Show more
Accion Review
Borrowing amount:
Up to 1 million
Term length:
6 months–5 years
Recommended credit score:
575+
Since its launch in 1961, Accion has become one of America's largest non-profit lending networks. Its mission is to financially educate small businesses and help local communities thrive. Nowadays, this lender is best-known for providing loans to small businesses and startups that have a hard time meeting the requirements of other funding companies.
Services offered
This lender provides installment loans (also known as term loans) for many different purposes, including business funding for women. Borrowing amounts can range anywhere from $300 to $1 million, while loan terms range from six months to five years. As far as interest rates go, expect an APR of 7.5% to 34%. There are no time-in-business requirements, and in terms of revenue, you'll need to demonstrate that you have the cash flow required for repayment.
Although borrower qualifications may vary state by state, there are a few general requirements you'll need to meet to get an Accion loan for women. These include a credit score of 575+, no bankruptcies in the past 12 months, no foreclosures in the past 24 months, no adjustments to your mortgage rate during the term of the loan, and no overdue mortgage or rent payments in the past year. Apart from that, make sure that you are no more than 30 days late on any bills and credit card or loan payments. Also note that the total of any overdue amounts needs to be under $3,000.
If you're interested in start-up business loans for women, there are a few more conditions to fulfill. You'll need to keep your past-due debt under $3,000, submit a business plan featuring a one-year financial projection, and present your two most recent pay stubs.
Reasons to choose Accion
What makes Accion stand out from the competition are the mentorship and networking programs it provides as well as its comprehensive library of videos and articles brimming with financial and business advice.
Accion's overall low borrower qualifications and its determination to financially educate and empower women and men from all backgrounds have already won this lender plenty of admiration. Not only does this company have a great choice of small business loans for minority women, but also it offers funding to those with average-to-low credit scores.
Reasons to look for a loan elsewhere
Although Accion is a solid lending institution overall, there are some things that you should watch out for if you decide to apply for a loan with this company. First of all, the application process usually takes longer than it does with other lenders. Apart from that, with a processing fee of $135 and a closing fee of 3% to 5% of the total loan amount, the costs of Accion micro loans for women can add up. Other drawbacks include the fact that Accion doesn't offer particularly large loans, and it isn't BBB accredited.
Bottom line
As this online lender doesn't impose any time-in-business requirements, Accion loans can make a solid choice for growing businesses and startups in need of some extra capital. Loans from this non-profit funding service don't come cheap, but Accion's commitment to providing useful business and financial resources to its customers make it one of the best business loan companies on the market.
+ Show more
BlueVine Review
Borrowing amount:
$5,000–$5 million
Term length
1 week–12 months
Recommended credit score:
600 (530 for invoice factoring)
BlueVine is one of the quickest providers of small business loans for women with bad credit. Not only is this capital provider well-known for granting same-day funding, but it also stands out from the crowd by offering some of the largest financing options available. If you have a project that needs financing, but your imperfect credit score prevents you from applying for a loan through more traditional funding sources, BlueVine may be a great alternative. It's highly praised among borrowers and has an A+ rating from the BBB.
Services offered
As far as business funding for women goes, BlueVine provides three options: lines of credit, invoice factoring, and term loans.
This lender's line of credit is intended for short-term financial demands such as buying inventory. As far as loan amounts go, you can borrow anywhere between $5,000 and $250,000 with an expected APR of 15% to 78%. Based on the length of the repayment period, BlueVine offers two options. The Flex 6 package is a six-month line of credit available for those who have been in the business for more than six months, with $100,000+ in annual revenue and a credit score that surpasses 600. The 12-month option, Flex 12, offers loans for women in business with a credit score of 620 and $450,000+ in annual revenue. Note that your business needs to be at least two years old for this option.
When it comes to invoice factoring, BlueVine's option is good for financing large invoices provided you can rely on your customers to pay what they owe to the lender on time. Loan amounts start at $20,000 and can go up to $5 million. The APR ranges from 15% to 68%, and loan terms range from one to 13 weeks. To qualify for this type of loan, you'll need to be in business for at least three months with a personal credit score of 530+ and a minimum monthly revenue of $10,000.
BlueVine also offers term loans, or in this case, loans for women looking to start a small business. As a rule, term loans are geared towards new businesses in need of short-term funding. BlueVine's term loan amounts range from $5,000 to $250,000. They come with an APR of 15% to 88% and a six- or 12-month repayment period. To qualify for this type of funding, you'll need to be in the business for at least half a year, with a personal credit score that surpasses 600 and $10,000+ in monthly revenue.
Reasons to choose BlueVine
When it comes to applying for small business funding for women with BlueVine, the process is fast and simple. A line of credit usually gets approved in 12 hours, invoice factoring takes anywhere from a few minutes to one day, while term loans can be approved in as little as 10 minutes.
BlueVine's invoice financing is a great service if your company suffers from customers not paying on time. As it focuses on your small business's cash flow and the creditworthiness of your customers (in the case of invoice factoring), this lender also has a good choice of business loans for poor credit.
If you use QuickBooks, FreshBooks, or Xero for invoicing, the lender lets you connect your accounting software with BlueVine. Alternatively, there's an option to create invoices directly within the lender's interface.
Reasons to look for a loan elsewhere
With an APR of up to 88% on women's business loans, this BlueVine definitely sits on the more expensive side of the lending spectrum.
A BlueVine loan comes with short repayment terms and therefore high installments, which may be an issue for business with irregular sales or unsteady cash flow.
Invoice factoring can also be problematic here. If your customers fail to pay what they owe directly to BlueVine in two weeks, you'll have to settle the invoices.
Bottom line
Overall, BlueVine offers a solid alternative to traditional government-backed small business loans for women. Its services are not the cheapest on the market, but if you have a large project in mind and can't qualify for a loan elsewhere, this provider is one of your best options.
We have analyzed BlueVine's business lending options in more detail in a separate review.
+ Show more
Credibility Capital Review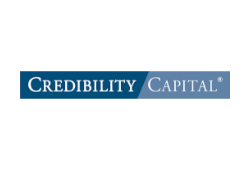 Borrowing amount:
$25,000–$350,000
Term length:
12–36 months
Recommended credit score:
680+
Credibility Capital is one of the most popular online business funding platforms that connects financial providers and small business owners in need of financing. The company's partners are mainly high-profile institutional investors such as banks, insurance companies, and hedge funds.
Services offered
Provided that you can meet its requirements, Credibility Capital offers excellent small business loans for women and men. Its term loans range from $25,000 to $350,000 and can be paid off in monthly payments over a period of 12 to 36 months. Credibility Capital's loans are fully amortizing, which means that each monthly payment consists of a portion of the interest and a portion of the principal. The APR starts at 8%, there are no application fees, and the origination fee starts at 3%.
Before you apply for a women-owned business loan - or any other loan - with Credibility Capital, make sure that your business has been operating for at least two years and that you are currently generating income. This provider won't consider your application if you've gone through a personal or commercial bankruptcy within the past 60 months. Lastly, even though the company doesn't set a specific FICO score threshold, strong personal credit is among the eligibility requirements.
If you are not a US citizen, you won't be able to apply for a loan for a woman with this company. Also note that Credibility Capital doesn't offer funding to businesses located in North Dakota, South Dakota, Nevada, or Vermont.
Reasons to choose Credibility Capital
This New York-based lending platform gathers high-profile investors that offer capital to low-risk borrowers. In other words, if you own an established small business that's looking for growth opportunities, you're a perfect candidate for a Credibility Capital loan.
Credibility Capital takes a holistic approach when evaluating a business's financial situation and stability. This kind of underwriting flexibility means that great performance in one particular area can make up for a lower annual revenue or an imperfect credit score.
This lender lets men- and women-run businesses pay their loans back early. Not only are there no charges for prepayments, but the company actually encourages you to pay what you owe early and lower the total cost of borrowing by saving on interest.
Reasons to look for a loan elsewhere
If you're on the hunt for start up small business loans for women or if you have a poor credit score, Credibility Capital won't consider your application. Also, as this provider's loans max out at three years, Credibility Capital won't be a perfect fit if you're exploring long-term business funding options.
Apart from the aforementioned location-related restrictions, if you are a sole proprietor or your business is involved with firearms, gambling or adult entertainment, this lender's investors won't offer you a loan.
Bottom line
This New York-based lending platform gathers high-profile investors that offer capital to low-risk borrowers. If you have an established business and a strong personal credit, Credibility Capital's affordable loans could be an excellent choice. However, if you don't meet the strict eligibility criteria, you'll have no choice but to look for funding options elsewhere.
+ Show more
FAQ
How to get a small business loan for a woman?
While it's true that there are no business loans offered exclusively to women entrepreneurs, certain financial organizations and online lenders are committed to providing assistance and support, apart from financing, to women-owned businesses. Eligibility requirements can vary widely based on different lender policies and loan types. However, most funding providers evaluate the business owner's personal credit score, time in business, and annual revenue.
Is it easier for a woman to get a business loan?
It's an unfortunate reality that female entrepreneurs face many obstacles when applying for different small business or startup loans. Although meeting the requirements for a business loan doesn't have anything to do with gender disparity in theory, women's real-life experiences sometimes tell a different story. This is where online funding companies can actually offer a better solution. They usually don't even inquire about the applicant's gender or ethnicity, so a loan for a woman entrepreneur is much easier to get online.
How can a woman get a small business grant?
Unlike business loans, grants represent business funding that you don't need to pay back. Therefore, the competition for business grants for women is fierce, and only a small percentage of applicants are lucky enough to claim them. Some of the institutions that provide small business grants for women and similar financial resources include Grants.Gov, National Association for the Self-Employed, Small Business Development Centers, Amber Grant, Eileen Fisher Women-Owned Business Grant, The Girlboss Foundation Grant, and the Girlboss Foundation Grant. It's important to mention that lending companies are not allowed to offer, for example, small business loans for female minorities to the exclusion of other applicants. Business grant providers, however, can specifically target these underserved groups.
How do I qualify for a small business loan?
To qualify for any of the best small business loans, you'll need to meet the requirements of your business lender of choice. Although eligibility criteria varies from company to company, most providers consider a few general factors. These include the applicant's credit score, annual income, age of business, collateral, current debt, and industry-related risks.
What is the minimum credit score for a business loan?
Most funding providers will take the applicant's personal credit score into account when evaluating the loan application. We believe that a rocky credit score history shouldn't prevent anyone from getting the funds they need, so we've compiled a list of companies that provide small business loans for women and have relaxed credit score requirements - as low as 530 in some cases. These lenders include Lendio, BlueVine, Accion, StreetShares, and Kabbage.