In-depth Analysis
CashUSA Review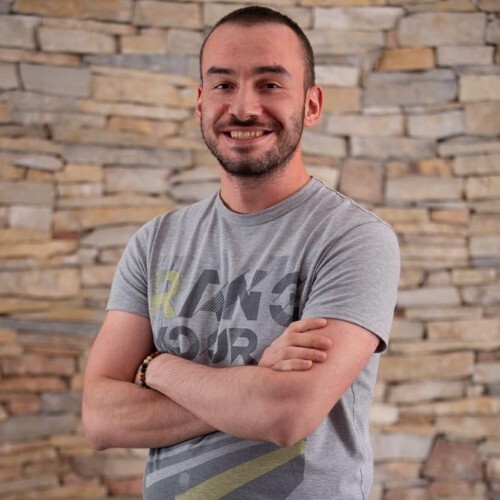 ---
Some or all of the products/services listed on this page are from our affiliate partners from which we receive commissions. This, however, does not influence the evaluations in our reviews. Learn more by reading our
Advertiser Disclosure
.
Sometimes even the best of financial plans can go sour, leaving you in need of instant cash.
In such situations, standard ways of getting a loan can be too complicated and take up too much time. And while many lenders today offer personal cash online loans with affordable interest fees, they usually require at least a fair credit score to approve a loan.
That can put borrowers with a bad credit score in a difficult position. However, difficult still doesn't mean hopeless, as you'll see from a number of CashUSA reviews, including ours. The company works to connect borrowers with lenders from all 50 states, thus enabling them to get approved for personal CashUSA loans ranging from $500 to $10,000, regardless of their credit score.
LOAN AMOUNTS:
$500 - $10,000
MIN. CREDIT SCORE: 500
Visit Website
Fortunly Rating
Fortunly's Rating: Our editorial team determines the rating based on a set of evaluation criteria developed for each product and service category.
LOAN AMOUNTS:
$500 - $10,000
APR RANGE:
5.99% - 35.99%
DISBURSEMENT TIME:
1 business day
MIN. REVENUE:
$1,000 per month
LOAN TERM:
90 days to 72 months
BBB RATING:
Not accredited
AVAILABILITY:
All 50 states
Strengths
Borrowers with a bad credit score or no credit history are eligible
Fast loan offers and disbursement
Transparent application process
Industry-standard encryption
No charges or fees to apply for a loan
Weaknesses
Modest loan amounts
Interest rates may be high
Overview
CashUSA is a lending network that connects loan applicants with lenders. The service is free and suitable for users with a bad credit score or no credit history who need money fast. After applying, you will quickly get an offer from a lender, along with details about the interest rate and other fees.
You'll have an easier time getting a loan in comparison to searching for lenders on your own. On the other hand, since the lenders on this platform don't usually check your credit score, the interest rates will be higher.
The highest CashUSA loan you can be granted amounts to $10,000. The loan amount depends on the lenders themselves and the state in which they operate. You can also get tribal loans, but you should be careful with this option: Tribal loans come from lenders on tribal land, where state and federal lending laws don't apply. In practice, this means they often come with very high interest rates and other fees.
The process of getting a loan is quick and transparent. Note, however, that the site doesn't offer direct loans. Instead, CashUSA gives you access to a large marketplace of lenders and lots of options to borrow money even with a less-than-perfect credit score.
Basic Requirements and Application Process
To use the service, you'll need to fulfill several basic conditions:
Be at least 18 years old
Be a US citizen or permanent resident
Have a monthly income of at least $1,000 after taxes
Own a checking account under your name
Provide work and home phone numbers, and a valid email address
Getting Started
As pointed out by other CashUSA net reviews, requirements for borrowers are uncommonly easy to meet. The next step is to fill out the form on the website. Enter your ZIP code, year of birth, and Social Security number before you submit it for review.
Additionally, you need to state the loan amount you hope to get, after which offers from lenders will start pouring in. The site will display the loan offer that is the closest match to what you're looking for.
Note, however, that the loan you'll eventually be offered is not necessarily the one with the most favorable conditions, such as the lowest interest rate. Cashusa.com doesn't charge the borrowers for its services. Instead, it earns money by charging lenders a fee whenever it successfully connects them to a borrower.
That practically means you'll be offered a loan by the highest bidder among the lenders, not by the lender with the best loan terms.
Loan Types and Credit Score
If you are unsure what your credit score is, there is a "Not Sure" option. But to get better offers from lenders, it's advisable to know your credit standing. If you want to find out your credit score, ask for a free copy of your credit report from any of the three credit bureaus.
Before approving your loan, the lenders of CashUSA will review the reason you need the money: debt consolidation, debt relief, an emergency, auto repair, auto purchase, moving, home improvement, medical, business, vacation, taxes, rent or mortgage, wedding, major purchase, student-related/education, or other.
Contact and Employment Information
The next step is to fill out your contact and employment information, along with identity and bank information. Your contact information includes your email address, phone number, the preferred time you may be contacted, address, ZIP code, state, city, and how long you have been living at the address you provided.
Arm yourself with patience, warn the CashUSA reviews on the net since, at this point, you're still nowhere near the end of the application process. Under Employee Information, you'll need to enter your income source, employer name, and phone, how long you have been employed in the current company, monthly gross income, and whether you get paid on a weekly or monthly basis.
Under Identity and Bank Information, you'll need to provide the following data: your driver's license or a state photo ID, Social Security number, the state that issues these documents, and if you have a checking or savings bank account.
Rest assured that CashUSA is no scam and that you can freely provide all this information. The site employs industry-standard 256-bit SSL encryption to protect your personal data.
Loan Approval
The last step entails providing your bank information and answering a couple of questions that help lenders decide whether to offer you a loan or not. The questions include your job title, your next payday, and if you own a car. You'll also need to fill out the account number for deposit information and state for how long you have been a bank user.
For your CashUSA loan review, you'll need to enter your phone number to get an SMS link to your mobile pass and loan-related SMS alerts. Next, lenders will contact you with loan offers. Read the loan terms carefully. If you accept the terms, answer any additional questions lenders may have.
Following the approval of your loan, loan funds will be electronically relocated to your account in the course of the next business day. In case your cash request online has been denied by a lender, you can apply again immediately with no adverse consequences.
How does CashUSA compare to other lending marketplaces?
CashUSA
APR Range:
---
5.99% - 35.99%
Loan Amounts:
---
$500 - $10,000
5K Funds
APR Range:
---
5.99% - 35.99%
Loan Amounts:
---
$1,000 - $35,000
BadCreditLoans
APR Range:
---
5.99% to 35.99%
Loan Amounts:
---
$500 to $10,000
CashUSA Pros
The platform's primary goal is to provide a simple, functional, and stress-free experience for borrowers applying for an emergency loan. The core benefit is that having no credit history or credit score will not affect your chances of getting a loan. All funds will be transferred by the next day at most.
There are some other benefits this site offers, and we'll review them one at a time.
Simple and Straightforward To Use
Although the site's design may spark some questions, for example, "Is CashUSA legit", it's actually deliberately Spartan and subdued. Its sole focus is on giving both lenders and loan borrowers the best set of tools to reach out to the other party and conduct a transparent business transaction.
Transparent Loan Offers
Instead of searching for the best conditions to get a loan, borrowers can now sit back and wait for lenders to offer them the most competitive loan conditions. Since it's in the lender's best interest to strike a deal with you, expect to see transparent terms and conditions for getting a CashUSA loan.
Once you get an offer, you'll have enough time to think over the loan proposal and decide if you want to continue with it.
If you accept it, the lender will confirm the loan with their digital signature. Even at this moment, you can still pull out of any loan arrangements.
In case you decline, you'll go through the same application process again with the possibility that the following loan proposal will be more beneficial for you.
Manageable Loan Amounts and Loan Terms
The loan amount you can get through CashUSA depends on the lender and the location. As mentioned before, the minimum loan amount is $500, and the maximum $10,000. You'll have 90 days to 72 months, depending on the loan contract, to repay the loan.
One useful feature of the site is that you can set automatic monthly payments from your bank account.
This way, you won't have to think about deadlines anymore, and besides, avoiding late payments can be beneficial for your credit score.
CashUSA Cons
Of course, there are downsides to the service as well. We'll go over the major ones.
Higher Interest Rates and Additional Fees
One significant drawback is that, ranging from 5.99% to 35.99%, the APRs are high compared to standard loans. These rates are still average for cash online loan sites. They depend on your creditworthiness, state of residence, all the information you've provided, the type and amount of loan you applied for, and lenders themselves. Also, beware of the additional fees and read the fine print.
No Direct Loans or Co-Funding
Several CashUSA installment loan reviews mention that the site works with unsecured personal loans. There are no claims on any collateral. You are instead charged a fee should you default on your debt contract terms and conditions.
The lending network serves primarily as a marketplace that connects lenders and borrowers. As such, it offers no direct CashUSA loans, nor does it influence interest fees. This could be considered as another drawback.
No Smartphone App
While the desktop version of the site offers many useful options, a dedicated app is still something we would like to see in the future.
Few Customer Reviews
On Trustpilot, there are only two customer reviews on CashUSA, which is not enough to form an accurate impression of the service. Customers on Trustpilot complain of unwanted emails they receive from the website.
As for the Better Business Bureau site, the company is not yet accredited. For the time being, there are no customer reviews, but there are several complaints, similar to the ones on Trustpilot, citing that users receive a higher than normal volume of emails from the company. All of the complaints are closed. The rating CashUSA got on BBB is an F.
Alternative Services
In case you are not sure this company is the best solution for you, you can review alternative options if you need a personal loan and want to work with online loan providers.
For example, Upstart offers loans ranging from $1,000 to $50,000. The minimum loan amount depends on the state's loan amount, while only the users with satisfactory creditworthiness may apply for the maximum loan amount. The APR is between 8.41% and 35.99%, which is higher than CashUSA's APR. The minimal credit score is 580.
5kFunds approves loans in amounts from $1,000 to $35,000. The APR is 5.99% to 35.99%. Borrowers with a bad credit score can apply, but they'll get less favorable repayments terms and a higher APR.
Reviewed by Fortunly
Find the Optimal Lending Option for Your Specific Needs
The Bottom Line
If, for whatever reason, you find yourself in a situation where you need to quickly borrow a hefty sum of money, but your credit score is too low to be eligible for most loans, it's unlikely that the loans you can gain access to will come with particularly favorable terms.
CashUSA is no exception to this rule. However, with a widespread network of lenders in all 50 states, the fast and straightforward application process, and loans up to $10,000 transferred to your bank account within just one business day, the service can be a reasonable choice when you are feverishly asking yourself how to get instant cash and some other, more favorable lending options have been exhausted.
FAQ
Is CashUSA safe?
Any personal or banking information you provide on the company's website will be protected by 256-bit SSL encryption, the most sophisticated and widely used website encryption.
Does CashUSA check credit?
Having a bad or no credit score is generally not an issue with the lenders partnering with the company. Some lenders might make a soft inquiry that will not affect your credit score. However, the company's disclaimer clearly states that by submitting your request on the site, you authorize the company and the lenders it works with to pull your credit profile for a credit check, review your creditworthiness, or prequalify you.
Is CashUSA a good loan company?
The company works with trusted partner lenders to help you find a personal loan.
Is it hard to get a loan from CashUSA?
You only need to meet the basic requirements to apply with a reasonable probability of getting a loan.
Is CashUSA a payday loan?
That's a fair question to ask and a tricky one for potential users to answer, since there aren't many CashUSA reviews from customers on the web. However, we can confirm that CashUSA is not a payday lender; ​it's an online marketplace that connects borrowers with other lenders.