The Best Emergency Loans for Bad Credit - 2021 Picks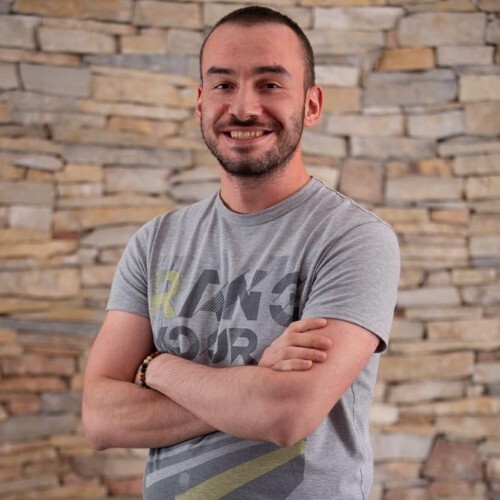 ---
We all need emergency cash sometimes. After all, unexpected expenses lurk around every corner, but what if you don't have savings to cover them? Well, an emergency loan can put that money in your hands. Be careful, though! Emergency loans can be hazardous, so make sure to read the fine print, too.
We took the liberty of doing a little research and finding something that might save your day with minimal risk - emergency loans for bad credit. Read on to learn more.
Top 4 Emergency Loans for Bad Credit
How to Choose Between Emergency Loans with Bad Credit - Our Methodology
Emergency loans or crisis loans are small personal loans made to cover unexpected costs. These loans tend to be unsecured - no collateral needed. But that's not even the best part - emergency loans get approved almost instantly, even if you don't have a stellar credit score. Of course, there's a catch or two – lending to an unreliable client is risky for the lender, so the quick-cash loans for bad credit may result in high monthly payments.
Online lenders and marketplaces offer varying loan amounts, competitive APR, and versatile repayment options, but they don't have as many requirements for applicants as they do for regular loans. Loan types can range from emergency payday loans with no credit check to unsecured short-term personal loans.
If you're applying for an emergency loan, that probably means you need your cash as soon as possible and don't have time to compare numerous lenders manually. We choose the best loan marketplaces, working with industry-leading online lenders, to make your job easier. Still, you'll need to do some of the comparing yourself. To that end, we shared our methodology for evaluating a given lender, so you'll know what criteria to look into as well.
Types of Financing
Emergency loans take multiple forms, so here's a short overview of each emergency loan option:
Personal Loans
Personal loans are the most common type of easy loans for bad credit. Most lenders offer some sort of unsecured loan for emergency purposes, even if your credit score isn't that great.
Payday Loans
Payday loans are a form of emergency loan: They're small - usually up to $500 - used to cover unexpected costs. But because they don't require a credit check, you can expect extremely high interest rates and a condensed repayment period. In short, avoid if possible.
Credit Card Cash Advance
A cash advance from your credit card company can also serve as an emergency cash loan for bad credit. It's even more expensive than a personal loan, so it's better to find a different solution.
Loan Features
Loans from each lender have their own features to get acquainted with before submitting your application.
Loan Amount
Emergency loans typically range from $200 to $500, but many lenders allow both higher and lower borrowing amounts. However, the thing with emergency loans is that they need to be repaid quickly and with high interest rates, so only apply for the amount you actually need to cover costs.
Monthly Rates
The next thing to check out is the lender's rates for personal emergency loans. Thankfully, the lender allows you to check your personalized loan rates and potential installments before submitting your application. Still, fees can be extremely high, especially if you have a bad credit score or open bankruptcies.
Term Length
Some lenders offer emergency loans with a maximum term length of only a few weeks, resulting in high monthly payments that don't make the loan worthwhile. But there should be some options for longer terms than that.
Repayment options also vary between monthly or bi-weekly installments. If you anticipate needing extra time to pay off a loan, consider lenders that offer emergency installment loans rather than payday loans.
Requirements
Online services connecting borrowers with lenders set their own loan requirements, but additional eligibility criteria may apply depending on your lender of choice. Luckily, emergency loan requirements are generally easy to meet.
Most lenders will approve your application regardless of your FICO score, but your creditworthiness will influence rates and payments. Lenders will also check your bank accounts, credit card balances, and job history before sending you a loan offer.
Application Process and Speed of Approval
A smooth application process is always appreciated, but it's more of a necessity for emergency loans. The best online marketplaces for instant loans for bad credit feature lenders with streamlined websites and straightforward application procedures.
The companies we evaluated will review your request instantly and forward it to their lenders at once. The main advantage of pre-qualifying with multiple lenders is loan term comparison to help you decide between them.
Funding time is probably the most important thing to pay attention to when choosing an emergency loan. Thankfully, most companies can transfer money to your account within 24 hours or as soon as you accept a loan offer.
Additional features
Even emergency loans have added benefits: For example, emergency funds for bad credit should be transferred through a safe platform that keeps your private information protected from third parties.
Reputation
Knowing what their previous clients say about prospective lenders is always a good thing. To help you find out about your potential creditors, we looked into each company's Better Business Bureau rating, as well as customer reviews.
Quick Breakdown
The Best Quick-cash Loans for Bad Credit in 2021:
Fortunly's Guide to Emergency Lending
If you've ever had an unexpected medical treatment or you needed to pay for surprise home repairs, you know how difficult it can be to find extra money right away. Of course, setting some money aside every now and again to cover such expenses is all well and good, but many people don't have the luxury of regular savings.
Such occasions often call for emergency loans for bad credit. Luckily, many lenders and credit card issuers can help you get funds the same day you apply for a loan.
What Is an Emergency Loan?
To get emergency funds, you can take out a personal loan. Seeing as how quick-cash loans for bad credit have no purpose restrictions, they can easily cover surprise expenses. Emergency loans are usually unsecured and can get deposited into your account within one business day of accepting an offer.
The fastest option among emergency hardship loans is a payday loan. However, use them only as a last resort, as they have incredibly high interest rates and tiny repayment periods. Personal loans are more affordable, even if your credit score is terrible. And if it's 580 or higher, you definitely don't need to use the payday option.
Furthermore, even if you have a poor credit score, personal loans come with way better loan terms and repayment possibilities than any of the payday options on the market.
Why Should You Use Emergency Cash Loans for Bad Credit?
Emergency loans are small. They usually range between $200-$500, but many lenders have higher borrowing limits. If you don't have enough money saved for emergencies, this type of loan can help. A good credit score means you'll probably get a decent loan offer, but you can get a loan without it, too - just with higher rates. So choose carefully if you decide to get some emergency funding this way.
First off, don't take more money than you need. Emergency car loans, loans for medical costs, and all others stack up quickly, so calculate your expenses to a cent and apply for an amount that covers them exactly. Don't use the money on anything else.
Lenders usually don't put any restrictions on loan-spending purposes. However, emergency loans are expensive to repay, so you shouldn't finance presents or vacations with them. The primary reason for taking out emergency loans is covering medical bills, home repairs, necessary purchases, or late payments. There are also emergency mortgage loans, car repair loans, or those for covering funeral costs.
FAQ
Can I get an emergency loan with bad credit?
Yes. Some lenders offer emergency loans without credit checks in exchange for higher monthly rates.
How can I get emergency money fast?
You can get emergency funds from online lenders. These specialized loans are like smaller traditional personal loans. You can apply for one through any platform listed here.
What's the easiest loan to get with bad credit?
If your credit score is considered poor, emergency loans for bad credit are the perfect option. You can read our reviews and learn more about these lenders and their borrowing requirements.
How can I get an emergency loan with no job?
You can get an emergency loan even if you don't have a job, as some lenders won't check your employment records when offering a loan.