Best Debt Consolidation Loans - 2022 Picks
---
Some or all of the products/services listed on this page are from our affiliate partners from which we receive commissions. This, however, does not influence the evaluations in our reviews. Learn more by reading our
Advertiser Disclosure
.
Debt payments can pile up like clothes in a laundry basket, but unlike dirty shirts and pants, you can't get rid of them by pressing a few buttons on a machine. Of course, nothing is ever quite as bleak as it may seem, so don't throw in that freshly washed towel just yet. Instead, take a look at our suggestions for the best debt consolidation loans, choose one, and get your finances back on track.
Debt Consolidation Loan Companies Reviewed
Our Methodology for Reviewing Debt Consolidation Loans
It seems like a pretty straightforward process, right? You find the loan with the lowest interest rate and apply for it. To a certain extent, this is accurate because the loan rate is one of the key factors that you need to consider. However, to choose the very best debt consolidation loan, you need to look at a few more details. To spare you the trouble, we've done the research for you, and here are the rating criteria we used.
Loan Requirements
Before evaluating APRs, we check the requirements you have to fulfill in order to receive your loan. Firstly, you have to be 18 or older as well as a US resident. If you meet these requirements, the lenders will proceed to look at your credit score, credit history, and debt-to-income ratio.
To get the most budget-friendly debt consolidation loan rates, you'll usually need a good or excellent credit score. Although scoring scales tend to differ, the majority of lenders consider any number that's 660 or above to be good. However, having a score that's lower than that doesn't mean that you'll immediately be disqualified. On our list, you'll find several lenders and P2P platforms that accept borrowers with fair and even poor scores.
A person's credit history is another important factor that lenders look at. They need to know that you've been financially responsible in the past. But we're aware of the fact that slip-ups happen, and as such we make sure that the debt consolidation loan companies we examine aren't too strict when it comes to the number of negative marks on your credit reports.
Lastly, lenders prefer a debt-to-income ratio below 36%, which is calculated by dividing your monthly debt payments by your gross monthly income. Not all companies we look at disclose this information on their websites, but some do reveal the annual income they require from their borrowers.
Of course, certain lenders have a few extra conditions that play a part in our evaluation process, but the ones we've listed are of the utmost importance to credit consolidation loan providers.
Annual Percentage Rate and Fees
Debt consolidation should make your life easier, not make your financial situation worse. That's why we focus on finding the lowest APRs on the market. As opposed to the interest rate, the APR doesn't just tell you the annual interest charges but also includes the fees and other costs that come with your loan.
Since it provides a lot more information, the APR is what we look at while comparing loans. Note that some lenders charge non-sufficient funds, late payment, and early payment fees, which aren't reflected in the APR.
Repayment Terms
No one likes owing money, so it's understandable why the majority of people consider the best debt consolidation loan to be the one with the shortest term length. Although you should definitely strive towards freeing yourself from debt as soon as possible, you need to take into account the cost of the monthly payments. Not everyone can afford high loan rates for the sake of getting rid of their debt quickly.
Therefore, it's up to you to carefully examine your budget and pick the option that fits you best. In order to help you with that, our list includes several companies that offer a wide selection of loan terms.
Unique Features
Often, the top-rated debt consolidation companies offer unique benefits to their customers such as same-day funding, discounts, or credit bureau reporting. Even though these aren't crucial for picking loans, they can be quite helpful when it comes to deciding between two similar lenders.
Customer Satisfaction
The last thing we analyze are the efforts companies exert to maintain good relationships with their customers. After all, it can be extremely aggravating to have an important question and be forced to wait for hours for someone to answer it or have someone give you incorrect information.
The best debt consolidation companies are usually very attentive to their clients. So, you should expect polite agents, who are well-informed about all loan-related matters with reasonably long working hours.
Quick Breakdown
11 Debt Consolidation Loans for 2022:
Upgrade - Best for fast funding

Payoff - Best for consolidating credit card debt

Avant - Best for borrowers with lower credit scores

SoFi - Best for large loan amounts

Best Egg - Best for fair-credit applicants

LendingPoint - Best for fast approvals

Lightstream - Best for low monthly payments

Prosper - Best loan consolidation marketplace

Marcus by Goldman Sachs - Best overall

LendingClub - Best for direct payments to creditors

OneMain Financial - Best mobile app
Detailed Reviews
Upgrade Review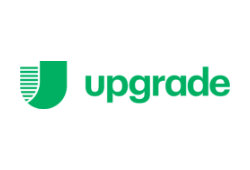 Minimum loan amount:
$1,000
Maximum loan amount:
$50,000
Upgrade is the newest company on our list. In the three short years that it's been in business, Upgrade managed to provide its customers with over $3 billion in affordable credit. The company's co-founder and CEO, Renaud Laplanche, previously served as the CEO of LendingClub. With such an experienced person at the helm, it's no surprise that this lending marketplace has become so successful.
Loan Requirements
The minimum requirements that you have to meet in order to acquire Upgrade's fixed-rate personal loans for debt consolidation are relatively lenient. You have to be a US citizen, a permanent resident, or have a valid visa that allows you to live in the US. In some states, applicants have to be at least 19 years old, while in others the minimum age requirement is 18.
APR, Fees, and Repayment Terms
Upgrade's APR ranges between 5.94% and 35.97%, but the lowest loan rates require Autopay and for a part of your loan to be paid off directly. You won't be penalized for paying off your debt consolidation personal loan early, but you should be aware of three other fees.
The first one is the 2.9% to 8% origination fee, which compared to Upgrade's competitors is a bit high. Next up is the failed payment fee of $10 and lastly, the late payment fee of up to $10.
Upgrade offers only two loan term options (three or five years), but it makes up for it with an extremely low minimum loan amount of $1,000 and an unconventionally high maximum loan amount of $50,000.
Unique Features
Fast debt consolidation loans are Upgrade's specialty. Within a single business day, your loan could be both approved and funded. The maximum amount of time that you may have to wait is four business days, and that's only if your bank takes a while to process the transaction.
The company's new mobile app is available for both Android and iOS devices and is already a hit with users. They seem to appreciate the app's intuitive and user-friendly interface. Currently, it doesn't have too many features, but new ones are being added regularly.
If you have doubts about your credit score and know that a few negative notes on your credit reports might prevent you from getting the best personal loans for debt consolidation, you might want to think about taking advantage of Upgrade's joint application option. A co-applicant might help you qualify for more money and better debt consolidation loan rates.
Customer Satisfaction
To contact the customer support representatives, you can either email them at support@upgrade.com or call them at (855) 997-3100. During our tests, they were very courteous and knowledgeable. The many customer reviews we've read indicate that our experience wasn't an exception.
Key Benefits:
Wide range of loan amounts
No prepayment fee
Lenient loan requirements
+ Show more
Payoff Review
Term:
from 24 to 60 months
Minimum loan amount:
$5,000
Maximum loan amount:
$40,000
Payoff was launched 11 years ago and has since excelled in making credit card debt consolidation easy and stress-free. If you have fair or good credit, which would imply that you're qualified for a low rate with a lender, Payoff is definitely a good choice for you. Its sole weakness is that you can only use the loans for paying off credit cards.
Loan Requirements
For Payoff to connect you to a lender, your credit score must be at least 640, which is lower than what most companies require. Also, you can't have any delinquencies on your credit reports, and your debt-to-income ratio must be under 50%.
APR, Fees, and Repayment Terms
Payoff's credit card consolidation loans are among the most affordable on the market, with an APR that starts at just 5.99% or 6.99% for loans above $15,000, but you'll have to bear the cost of an origination fee. The fee ranges between 0% and 5%, which isn't much, especially when you consider the fact that you'll only have to pay it once.
You'll be happy to know that the repayment periods are quite reasonable as well. Payoff offers terms between two and five years.
Unique Features
Not only can you get some of the best debt consolidation loans for fair credit through Payoff, but thanks to its monthly credit reporting, your on-time payments will almost certainly boost your credit score. The company reports your credit history to all three primary credit bureaus (Experian, Equifax, and Transunion).
Another benefit that Payoff members enjoy is access to scientific personality, stress, and cash flow assessments. Although it's not quite clear what these entail, a combination of financial services and psychological expertise is definitely enticing.
Those who are considering a low rate debt consolidation loan through Payoff can prequalify for one without worrying about the inquiry negatively impacting their credit score. That's because Payoff uses soft credit pulls for checking the eligibility of applicants.
Customer Satisfaction
Payoff has a Member Experience Team that provides proactive customer support during the first year of your loan, which means that you should expect a welcome call as well as quarterly check-ins. If you happen to need their assistance in between these check-ins, you can get in touch with them Monday-Friday from 6 a.m. to 6 p.m. and Saturday–Sunday from 6 a.m. to 3 p.m. (PST).
There are three ways to contact this top debt consolidation company: phone, email, and live chat.
Key Benefits:
No prepayment or late payment fees
Psychology-based advice
Proactive customer support
+ Show more
Read Full Review
Avant Review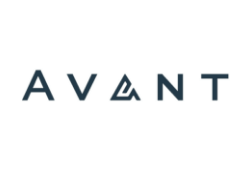 Term:
from 24 to 60 months
Minimum loan amount:
$2,000
Maximum loan amount:
$35,000
Avant is a great Illinois-based debt consolidation loan company. It started out as AvantCredit in 2012, with the goal of assisting middle-income consumers. The company enjoys a great deal of success by offering small to medium loans to those with less-than-perfect credit histories.
Loan Requirements
According to Avant, most of its customers have a credit score that's between 600 and 700, but our research revealed that you might be able to qualify with a score as low as 580. Of course, the better your credit score, the lower your APR.
APR, Fees, and Repayment Terms
Avant provides some of the best debt consolidation loans for bad credit thanks to its lenient requirements. However, an APR that starts at 9.95% and goes all the way up to 35.99% is a bit steep for those with a good or excellent credit score. If you fall under one of those categories, you'll probably get a better deal with Marcus by Goldman Sachs or Payoff.
The lender is very open about its additional charges, which include the administration, late, and dishonored payment fee. You'll be charged up to 4.75% for the administration fee, and if your payment is more than 10 days late, you'll have to pay $25. For any payment that doesn't go through, you'll incur a fee of $15.
Avant's small debt consolidation loans ($2,000 – $35,000) are accompanied by both short and long repayment terms. This allows you to tailor the loan to your specific needs.
Unique Features
The first thing that caught our eye with Avant was the SCRA discount. This allows service members to receive interest rates that don't exceed 6%, and as an additional perk, they won't have to bear the cost of any late or non-sufficient funds fees during active service.
We shouldn't forget to mention Avant's monthly credit reporting. Most customers start to see changes to their credit score after a few months.
In addition, all Avant customers are able to manage their personal loans for debt consolidation anytime and anywhere by downloading the company's mobile app. It can be found on both Google Play and App Store.
Customer Satisfaction
If you aren't able to find what you're looking for by browsing through Avant's blog and FAQ page, you can call or email the customer support team from Monday to Friday between 7 a.m. and 10 p.m. and even on weekends from 7 a.m. to 8 p.m (CT). We've seen numerous online reviews that both praise Avant's loans and frequently commend its knowledgeable support agents.
Key Benefits:
Small loan amounts
Low credit score requirements
Excellent customer reviews
+ Show more
Read Full Review
SoFi Review
Term:
Three to seven years
Minimum loan amount:
$5,000
Maximum loan amount:
$100,000
With zero fees and useful perks, such as unemployment protection, SoFi's unsecured personal loans for debt consolidation are hard to beat. The provider may cater to good- and excellent-credit applicants only; however, those in a complicated credit situation can still get approved for solid rates if they apply with a co-borrower.
Based on a research SoFi conducted in 2018, consumers who used the provider's personal loans to consolidate $10,000+ of credit card debt saw their FICO scores increase by 22 points on average within one year from the funding date.
Loan Requirements
To qualify for a personal loan for debt consolidation from SoFi, you must be at least the age of majority in your state and be able to enter into a binding contract. Also, note that only US citizens, permanent residents, and visa holders can apply for funding from this provider. Additionally, applicants must be employed or have sufficient income from other sources.
Keep in mind the lender will also evaluate your credit score, financial history, and monthly income vs. expenses when determining your eligibility. Although this information isn't available on SoFi's site, our estimate is that mostly good- and excellent-credit applicants get approved. However, you can apply with a co-borrower if your credit is damaged.
Lastly, note that SoFi's credit card loan consolidation services aren't available to residents of the state of Mississippi.
APR, Fees, and Repayment Terms
SoFi's personal loans come with fixed annual percentage rates ranging from 4.99% to 19.53%. Note that you can get a 0.25% rate deduction if you agree to make monthly payments by an automatic monthly deduction from a savings or checking account (AutoPay). While not all applicants can qualify for the lowest rates, SoFi still offers some of the market's most competitive options.
Another reason SoFi is considered one of the best credit card consolidation companies is its no-fee policy. There are no origination costs, annual fees, or late payment charges.
The minimum loan amount you can apply for via SoFi is $5,000, while the maximum is $100,000. As far as the repayment period goes, you can opt for a term anywhere from three to seven years.
Unique Features
SoFi offers unemployment protection to its borrowers. If you lose your job through no fault of yours, you'll be able to apply for this benefit, provided that your debt consolidation loan is in good standing at the time of making the request. If you get approved, SoFi will temporarily pause your monthly bill while you look for another job opportunity. Note that you'll still incur interest and will have to pay it off; however, your payment history won't be affected.
Customer Satisfaction
SoFi has a comprehensive FAQ page with detailed answers to the most commonly asked questions. If you have a question that is not a common one, or you simply wish to discuss debt consolidation loans with an agent, you can get in touch with the lender support team via phone, email, or Twitter. Customer service representatives' working hours are from 5 a.m. until 7 p.m. PT Monday through Thursday and from 5 a.m. until 5 p.m. PT Friday through Sunday.
Key Benefits
No fees
Allows co-applicants
Unemployment protection
+ Show more
Read Full Review
Best Egg Review
Minimum loan amount:
$2,000
Maximum loan amount:
$50,500
Launched in 2014, Best Egg is an online lender that offers personal funding solutions for a variety of purposes. Given its loose eligibility requirements and fast funding times, this financing provider's options are considered the best loans for debt consolidation for fair-credit applicants who need the money fast.
Loan Requirements
To qualify for a personal loan from Best Egg, you'll need at least a fair credit score. According to the lender's site, those with a FICO score above 700 are in a good position to qualify for attractive rates.
When evaluating loan applications, Best Egg also takes prospective borrowers' debt-to-income ratio into account. The lower your DTI, the better the chance you have of qualifying. Applicants with a DTI below 30% are favored by the lender and have a chance of qualifying for the best rate for debt consolidation loans.
Prospective borrowers also need to demonstrate that they have a source of income to be able to repay the loan. While there isn't a minimum income requirement, according to the site, an individual annual income of $100,000 will help you secure the lowest APR.
APR, Fees, and Repayment Terms
Best Egg's loans come with an APR between 5.99% and 39.99%. Note that not only your borrower qualifications but also the loan term you decide to go for may affect your rate. In addition to the interest rate, you'll also be charged an origination fee of between 0.99% and 5.99% of your loan amount.
As one of the best banks for debt consolidation loans, Cross River Bank, the originator of Best Egg's funding solutions, offers loan amounts that start at $2,000 and top at $50,000. However, there are a few exceptions - residents of Georgia have a minimum loan amount of $3,000; Ohio and New Mexico, $5,000; and Massachusetts, $6,500. Bear in mind that, while you can get a second Best Egg loan, your total loan balances can't exceed $50,000.
As far as repayment goes, Best Egg's personal loans have a minimum term of 36 months and a maximum term of 60 months. Still, you'll be given a chance to repay the loan early without facing any penalties.
Unique Features
Online debt consolidation reviews praise this provider's straightforward online application and fast funding times. Prospective borrowers don't need more than a few minutes to complete the application. After that, the lender takes just a few minutes to extend you an offer. Once your application is approved, you can expect the funds to appear in your account in as little as one business day. Still, according to Best Egg, the funding can take up to three days.
Customer Satisfaction
No matter if you need debt consolidation for your credit card debt or any other type of refinancing, you won't have any problems finding your way around Best Egg's site and exploring your funding options. Still, should you have any questions, you can always get in touch with Best Egg's customer support via phone, social media, or the provider's account portal. There's also a comprehensive help page with answers to commonly asked questions and useful instructions.
Key Benefits
Low rates for fair-credit applicants
No prepayment penalties
Fast funding
+ Show more
LendingPoint Review
Minimum loan amount:
$2,000
Maximum loan amount:
$36,500
LendingPoint is a Georgia-based online funding provider specializing in unsecured personal loans geared toward fair-credit consumers. To check approval odds, the lender prequalifies borrowers using soft credit checks which don't affect their credit score. LendingPoint doesn't impose penalty fees; however, in comparison with other debt consolidation lenders for bad-credit applicants, the cost of its funding solutions can be quite high.
Loan Requirements
To qualify for debt consolidation solutions offered by LendingPoint, you'll need to be at least 18 years old and an American citizen or permanent resident (with a government-issued photo ID and a Social Security number). Additionally, you must have a bank account in your name and a minimum annual income of $25,000.
LendingPoint doesn't disclose the exact credit score requirements for those on the hunt for the best credit card consolidation loans, however, our estimate is that you'll need a score of at least 580. Note that the lender takes several factors into account when evaluating funding applications, including your current debt-to-income and payment-to-income ratio. The lender doesn't allow co-signers.
LendingPoint provides financing solutions to consumers in 48 states and the District of Columbia. If you reside in Nevada or West Virginia, you won't be able to apply for this lender's options.
APR, Fees, and Repayment Terms
LendingPoint may offer some of the top debt consolidation loans in terms of borrower acceptance, but these easily attainable funding solutions can get expensive. Depending on your creditworthiness, you'll face a fixed APR between 9.99% and 35.99%.
As far as fees go, the lender doesn't impose application costs and won't penalize you for completing your repayment early. However, note that, depending on your state of residence, you may face an origination fee of up to 6%.
The smallest loan amount you can apply for with LendingPoint is $2,000, while the largest debt consolidation loan amount applicants can get is $36,500. The repayment period ranges from 24 to 60 months.
Unique Features
One of the best things about this funding provider is that, even if you are quoted a high APR, you'll still be able to save on interest by repaying early as there are no prepayment penalties.
Quick funding is another excellent feature. You'll see if you can prequalify in just a few seconds. If you decide to proceed with the offer, loan approval takes a few hours. Finally, you won't need to wait more than a business day for the funds to land into your account.
Customer Satisfaction
Not only does LendingPoint offer some of the best debt consolidation loans for fair credit but also it has excellent customer support to match. Should you have any questions about funding solutions, the provider's support team will be there to help you. Options to get in touch include phone and email. There's also a solid FAQ page we suggest you explore.
Key Benefits
Options for low-credit applicants
No prepayment penalties
No application fees
+ Show more
Prosper Review
Minimum loan amount:
$2,000
Maximum loan amount:
$40,000
Prosper is a San Francisco-based online marketplace established in 2005. Prosper works as a peer-to-peer platform, meaning that it helps borrowers find investors who fund loans. Prosper already helped fund over $19 billion in loans to over 1,160,000 clients.
In addition to unsecured debt consolidation loans, this platform also offers individual or joint personal loans, healthcare financing, and home equity loans. Prosper is a place for borrowers with good to fair credit scores who want to join all debts and pay one fixed interest rate.
Loan Requirements
To qualify for a debt consolidation loan from Prosper, you need to have a credit score between 630 to 719. It's good news for borrowers who don't have an excellent credit score, increasing their chance to get a loan. There's also an option to apply for a loan with a co-borrower. If a co-borrower has a strong credit score, you may even lower your interest rate.
APR, Fees, and Repayment Terms
If you apply for loans to consolidate debt through Prosper, you should know that there will be a wide range of fees to handle. Like many other lending platforms, Prosper charges origination fees. The fee is charged when setting up your loan and ranges from 2.41% to 5%.
Another fee that you should be familiar with is a late payment fee. It can be either 5% of your monthly payment, or $15, whichever is greater.
Prosper is not flexible when it comes to repayment terms, either. There are two repayment options - three-year or five-year repayment programs. Many lenders offer more diversity regarding repayment terms for loans to consolidate debts. If you want to pay off your debts faster, it's better to choose another provider.
Unique Features
A good thing about Prosper is that you can consolidate small debts up to $2,000 and get reasonable monthly rates. Unfortunately, there's no option to apply for a loan bigger than $40,000, meaning that if you have a lot of debt on your credit cards or unpaid loans, Prosper won't be a good fit for you.
Customer Satisfaction
Prosper has an A+ score on BBB and 4.6 on Trustpilot. Clients praise this debt consolidation company for its easy and fast application process, fast funding, and good interest rates. Proper also has effective customer service, with agents that are polite and respond quickly. You can contact the support team via phone and email. They are available during business days, from 9 a.m. to 8 p.m. (ET) and 6 a.m. to 5 p.m. (PT).
Key Benefits
Fast application process
Pre-approval
Effective customer support
+ Show more
Read Full Review
Lightstream Review
Term:
24 - 84 months (depending on the loan amount)
Minimum loan amount:
$5,000
Maximum loan amount:
$100,000
LightStream is a subsidiary of SunTrust Bank, an American financial institution with $216 billion in assets. Starting with its services in 2013, LightStream offers unsecured, personal loans for purchases and debt consolidation. It provides digital-only services through online and mobile banking apps. Its offer is on our list of the best consolidation loans because the company offers low APR for consumers with good credit scores.
Loan Requirements
If you think about applying at LightStream, first make sure you fulfill the provider's loan requirements. Generally, you need to have a strong credit score, regular income, and an asset that will serve as collateral if you fail to pay off your debt. Next, you need to allow electronic records and confirm that you will sign your loan agreement with electronic signatures.
One of the best things about LightStream is that you can choose to apply either for an individual or joint debt consolidation loan. Whether you are applying for a credit card or debt consolidation loan, LightStream will require a valid credit card provided by Visa or Mastercard. Finally, you'll also be asked for personal information, like name, surname, address, Social Security number and more.
You'll need to have a pretty good credit score to apply for a loan. According to the reviews similar to ours, an applicant must have at least 660 to be approved for a loan.
APR, Fees, and Repayment Terms
One of the reasons why we picked LightStream to be on our list of providers for a debt consolidation loan are competitive rates that this provider offers. LightStream offers the lowest interest consolidation loans with an APR that ranges between 4.98% - 19.99%. However, the final rate depends on your credit score, loan amount, and terms of repayment. Of course, the better your credit score is, the better interest rate you'll get.
For example, with a good credit score, loan amount of $10,000, and three years of repayment, you can get an APR of 4.98%, making your monthly payments just $299.62.
If you want to calculate your monthly payments, you can do that through the LightStream website. Type the amount you want to consolidate and LightStream will show you several repayment options with estimated payments.
Unique Features
Low interest loan consolidation can be even lower if you sign in for the AutoPay system. In this case, the payments are 0.50% points lower than with the invoicing system. However, you need to choose an AutoPayment discount during your application procedure, as this discount can't be used afterward.
Another great thing about this provider is that each LightStream account can be managed with a mobile app. Depending on your preferred mobile device, you can download the app from the App Store or Google Play. The app enables you to check up on your next payment, track your monthly spendings, make payments, or even apply for another financial product.
Customer Satisfaction
Not all debt consolidation organizations have satisfied clients, but LightStream can be proud of its reputation. Existing clients say that LightStream approves quickly for debt consolidation loans and funds accounts within one business day after approval. Clients can combine multiple debts into one to get one fixed rate.
This financial institution is BBB accredited and has an A+ score.
Key Benefits:
Fixed monthly rates
Low APR
Fast funding
+ Show more
Marcus by Goldman Sachs Review
Term:
from 36 to 72 months
Minimum loan amount:
$3,500
Maximum loan amount:
$40,000
Goldman Sachs was founded in New York in 1869 by Marcus Goldman, who was later joined by his son-in-law Samuel Sachs. In 2016, the company started offering online banking services under the name Marcus by Goldman Sachs. Its low interest rate consolidation loans and no-fee policy give it an indisputable edge over its competitors.
Loan Requirements
You should know that to apply for a loan with this company, you need to be 19 in Alabama and 21 in Mississippi and Puerto Rico. In all other states, applicants have to be at least 18 years old. A minimum credit score of 660 is also necessary, as well as a valid US bank account and Social Security or Individual Tax I.D. Number. You'll also need a valid email address.
APR, Fees, and Repayment Terms
We can honestly say, without any exaggeration, that Marcus offers the best low interest personal loans for debt consolidation. One of the reasons for this is because it's lowest estimated APR is only 6.99%, while the highest one is just 19.99%. Add to that the absence of fees, and we are sold.
With Marcus, 'no fees' means exactly that. You won't have to deal with any sign-up or even late payment or prepayment fees. However, late or missed payments may end up on your credit report as negative marks, and you might have to pay extra interest too.
When it comes to loan terms, you'll have several options to choose from, which is especially important in this case since Marcus provides large debt consolidation loans - the minimum loan amount being slightly higher than average ($3,500).
Unique Features
Potential Marcus customers have a lot to look forward to such as mobile apps, discounts, rewards, and due date adjustments. We'll briefly go through them one by one.
Marcus's mobile app is rated 4.4 on Google Play and 4.9 on the App Store. Both versions are very fast and safe, but some functionalities are only available to iOS phone users.
Due to the Servicemembers Civil Relief Act, members of the armed forces and sometimes their spouses/domestic partners can have their APR reduced to just 4%. You'll need to contact Marcus to find out if you're eligible for this extremely cheap debt consolidation discount.

Customers that make on-time monthly payments for a year receive a reward in the form of a payment deferral. During the deferrals, you won't acquire any additional interest or fees.
Lastly, Marcus allows its clients to change their due date up to three times. Note that you won't be able to use this feature if you haven't taken care of your previous debt obligations.
Customer Satisfaction
Marcus's customer support team is every bit as good as its low rate consolidation loans. The company's number one ranking in the J.D. Power 2019 Personal Loan Satisfaction Study confirms it. The agents are available via phone from Monday to Friday between 8 a.m. and 10 p.m. (ET) and on weekends from 9 a.m. to 7 p.m. (ET).
But you might not even need to contact them since many tips and answers can be found on Marcus's extensive Help Center and informative Tools & Resources section.
Key Benefits:
Due date adjustments
Award-winning customer service
Many educational resources
+ Show more
LendingClub Review
Minimum loan amount:
$1,000
Maximum loan amount:
$40,000
LendingClub is a well-known name in the financial industry. Since 2007, it has been offering debt consolidation services to many customers with fair credit. The company mastered the art of quick and painless debt consolidation by providing direct payments to creditors.
It's worth mentioning that even though it gained prominence as a peer-to-peer lending company, as of December 31, 2020, the lender will turn to more conventional forms of online banking.
Loan Requirements
To be eligible for a loan with LendingClub, a customer must meet several standard requirements – be a US citizen/permanent resident or have a long-term visa, be no less than 18 years old, and have a confirmable bank account. Unfortunately, residents of Iowa and US territories looking for debt consolidation companies aren't eligible for LendingClub services.
APR, Fees, and Repayment Terms
LendingClub's APRs range between 7.04% and 35.89%, which is a bit higher than what some of its competitors offer. If you choose this company to be your lender, you are obliged to pay the origination fee, which ranges between 1% and 6% of the loan amount.
The company deserves praise for its transparency because it clearly outlines the fees that are included in the APR and those that aren't. It's safe to say that if you choose its debt consolidation programs, LendingClub will keep you in the know of what's going on with your loan at all times.
Although we weren't able to retrieve this information from LendingClub's website, we were able to estimate that the minimum credit score that the lender accepts is around 600.
When it comes to the repayment period, LendingClub gives you two options: if you wish to repay the loan sooner, you can do so in three years. If you'd rather take your time, you can choose to repay it within five years.
The ultimate decision on the repayment term depends on whether you choose a small debt consolidation loan or a large one. That said, LendingClub's minimum loan amount is $1,000, while $40,000 is the maximum.
Unique Features
Should you consider LendingClub, know that you won't be disregarded for your below-average credit score. The lender gives you the option of a joint application, which means you can add a co-signer with a better credit score and significantly improve your chances of getting low consolidation loan rates from designated lenders.
Customer Satisfaction
LendingClub has a Resource Center, where you can find the answer to any question you have about its services, along with numerous insights into how you can improve your financial standing. If you prefer direct input from a customer support representative, you can send them an email or call them from Monday to Friday between 5 a.m. and 5 p.m. (PT) and on Saturday between 8 a.m. and 5 p.m. (PT).
Key Benefits:
Transparent
Offers joint applications
Services available in 49 states
+ Show more
OneMain Financial Review
Minimum loan amount:
$1,500
Maximum loan amount:
$20,000
With almost 1,500 branches in 44 states in addition to its online presence, OneMain Financial is one of America's largest personal installment loan companies. Not only does it offer some of the best debt consolidation loans you can find on the market but it also provides auto loans, funding solutions for home improvements, vacation loans, and several other personal financing types.
OneMain's loan amounts range from $1,500 to $20,000, and the lender won't disregard your application if you have fair or even poor credit. In some states, the minimum loan size may be higher: In Alabama, $2,100, in California, $3,000, in Ohio, $2,000, in Virginia, $2,600, and in Georgia, $3,100, unless you are a present customer.
Loan Requirements
Unlike some other lenders from our list, OneMain Financial doesn't disclose any of its eligibility requirements. Still, according to the provider's site, the best candidates for its lowest-interest debt consolidation loan should be able to meet their other financial obligations, such as mortgage and rent payments, and still afford the loan.
There isn't a minimum credit score threshold as the lender relies on a proprietary underwriting system, which evaluates several data points about a prospective borrower. Consumers can get prequalified to get an idea of a loan offer without damaging their credit score. It's also important to mention that OneMain accepts co-signers.
APR, Fees, and Repayment Terms
OneMain Financial will charge you a fixed APR between 18.00% and 35.99%, a slightly higher rate in comparison to its competitors.
Even though it offers top-rated consolidation loans for bad credit, this provider charges origination fees. Depending on the state where you apply for a loan, you may be charged a flat fee ranging from $25 to $500 or a percentage-based charge anywhere between 1% and 10% of your loan amount.
OneMain Financial also imposes late payment fees. Once again, depending on the state where you request the loan, making a late payment will cost you either $5-$30 per item or 1.5%-15% of the delinquent portion of your monthly payment amount.
Note that the lender may also charge you a nonsufficient-funds fee, ranging from $10 to $50 per payment returned.
If you decide to consolidate your credit card debt (or any other type of debt) with the help of OneMain Financial, you should know that this provider offers personal loan amounts starting from $1,500 and up to $20,000. As far as repayment options go, you can opt for a 12-, 24-, 36-, 48-, or 60-month term.
Unique Features
Unlike most of its competitors, OneMain has a mobile app borrowers can use to check their accounts and manage payments. This is a unique feature since such mobile apps are rarely offered by online lenders.
Another feature that puts OneMain among the best-rated loan consolidation companies is that it lets its users choose their payment date when they sign a loan agreement, provided that they do it within 45 days of the day they accept the offer.
It's also important to mention that the lender allows you to apply for funding with a co-applicant and reports payment information to the three major credit bureaus.
Customer Satisfaction
Should you have questions about applying for a personal loan or run into any issues, there are several ways to get in touch with OneMain. To learn more about getting a personal loan to pay off debt, you can ask your questions via phone, mobile app, or the contact form provided on the lender's site. There's also a comprehensive help page with detailed answers to the most commonly asked questions and educational resources.
Key Benefits
No credit score requirements

Fast funding times

Mobile app
+ Show more
A Guide to Debt Consolidation Loans
Working to get out of debt can cause a lot of stress and anxiety, especially when you're not sure where to start. Taking a look at a few debt consolidation options might be a good idea especially if keeping track of several debt obligations is becoming too much for you. Our short guide is here to help you decide if this is the right move for you.
What is debt consolidation?
Let's begin by clarifying exactly what debt consolidation means. To consolidate debt is to take out a loan that you can use to pay off all of your existing smaller debts. The point is to have a single monthly payment that you can easily keep track of and to lower the total debt amount.
The best debt consolidation loans should come with a relatively reasonable APR, so that the sum of your previous debts is lower than the overall cost of your new loan. That's why we recommend that you carefully inspect your finances as well as shop around and not settle for the very first lender that seems decent.
How does debt consolidation work?
When picking out loans intended for debt consolidation, you'll usually be presented with two types. The first one involves the lender paying your creditors directly, while the second type relies on you using your loan proceeds to take care of your debts yourself.
It's hard to say which of these two is the best debt consolidation tactic since the final outcome is the same. Although it can be somewhat faster and easier to just let someone else deal with your creditors for a change.
Is debt consolidation a good idea?
Whether debt consolidation is a good idea or not depends solely on your financial situation and the loans for which you are eligible. Those that are able to pay less, in the long run, should definitely consider this option.
If you're the kind of person that's diligent about making all of their payments on time, you could benefit from consolidating your debt since some top debt consolidation companies offer credit reporting. That's not to say that there aren't any bad sides to this debt relief method, one of them usually being a longer repayment period. But once you've weighed all the pros and the cons, it's usually the best solution available.
Debt consolidation alternatives
If you're uncertain about debt consolidation being right for you, there are a few things that you can try instead.
Sometimes we tend to disregard the simplest solutions because they seem far too obvious to actually work. One such option is to create a strict budget and repayment strategy. You'd be surprised how much of a difference a little discipline can make.
Another alternative to getting a loan for debt consolidation is debt settlement, which is essentially attempting to persuade your creditors to accept a single reduced payment and forgive the rest. People usually hire debt settlement companies to do this on their behalf.
The last suggestion we have is for you to consider getting a balance transfer card, ideally, one with 0% APR. These are available through promotional offers. In order to take full advantage of this card, you need to pay off your entire debt in the time period during which your interest isn't being compounded.
FAQ
What is the smartest way to consolidate debt?
The smartest way to consolidate debt is to find the best interest rate on a debt consolidation loan that also comes with favorable terms. Alternatively, you could get a balance transfer credit card or try settling your debt.
Do consolidation loans hurt your credit score?
Consolidating your debt can temporarily hurt your credit score. However, a growing number of loan companies are offering bureau reporting, which means that if you keep repaying your loan responsibly, that information becomes part of your credit reports and eventually leads to a credit score boost.
Who offers the best debt consolidation loans?
Marcus by Goldman Sachs offers some of the best debt consolidation loans. Its competitive APR, flexible loan terms, and a wide array of unique features are hard to beat.