The Best Credit Repair Companies for 2021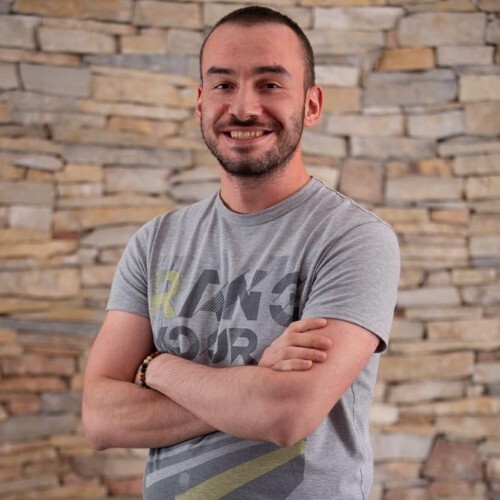 ---
Before you can start eyeing your dream home or thinking about getting a new car, you need to address all those credit misdeeds from your past. Luckily, there are ways to improve credit. But don't just start throwing cash at anyone who claims they can fix credit. You need to identify the most reliable credit repair services on the market and figure out what the costs are and how exactly everything works.

Keep on reading to find out how to improve your credit score and, ultimately, get closer to that next big purchase you've been planning for so long.
16 Leading Credit Repair Services Reviewed
How We Evaluate Credit Repair Companies - Our Methodology
Trying to find credit repair services online may often feel like a wild goose chase; there are dozens of websites and different plans on offer; some of the companies are BBB accredited, while others aren't. It's tough to know exactly what you're getting yourself into and if it's worth your time and money.
We used a set of criteria to first pick and choose from all the services and companies online and then narrowed down the selection. Finally, the picks were ranked from the absolute best to still great, but not number one. Here's what we took into account in our credit repair reviews:
Pricing
There's no reason to beat around the bush. We all want a cheap credit repair service. Something that doesn't break the bank or, even better, barely makes a dent in our budget. In this category, we look at two things: how much does it cost to sign up and what are the monthly costs of the service.
All of these services work on a subscription model, but some offer a flat rate. We compare the different pricing tiers and examine the money-back policy to help you decide on a credit repair company for your circumstances.
Services and Features
Getting an affordable credit restoration service is all fine and dandy as long as it provides good value for money. Although you can complete much of the credit fixing process yourself, it's often a tedious task requiring months of your time and too much paperwork. That's why many turn to agencies for credit counseling and restoration.
The companies offer a range of services including credit disputes, challenging late payments, and also sending goodwill and cease and desist letters. On the features side, we examine the reporting process and whether or not the service is tailored to the customer's needs.
First Work Time
For each credit repair review, we'll take a look at how fast the service is. In other words, the number of days it takes before the first batch of work is completed and reported. In many cases, this takes between four to six weeks, but some services operate on a fixed schedule, meaning they process everything in cycles.
Whatever the case, it's obvious that faster is better. A truly great bundle is the one that combines speed with a good set of features.
Customer Service
Credit restoration is serious business and one that requires good communication between the client and the agency, so that you can know the status of your case. Trustworthy credit repair services must be available through as many communication channels as possible.
Phone and live chat support is especially important, but nowadays most providers are also available for a chat via Facebook and other social media networks. Services with fast response times and those available either 24/7 or outside regular working hours got our seal of approval.
Quick Breakdown
2021 List of Proven Credit Repair Services
Credit Repair Services: In-Depth Reviews
Introduction to Credit Repair Companies
If you have poor credit you may have a hard time getting approved for a credit card, a mortgage, or a personal loan. All of this can be especially frustrating if you've been putting a lot of effort into improving your credit but your score doesn't seem to reflect all of your hard work.
There may be an erroneous item on your credit report that's dinging your score without your even realizing it. That's when credit repair comes in handy.
The Purpose of Credit Repair Companies
Unless all the items on your credit report are completely accurate, fully substantiated, and entirely fair, we suggest you consider credit repair. Taking the do-it-yourself approach is good enough in certain situations, but most issues require the help of a credit restoration professional.
By reviewing your credit reports, identifying any errors and inconsistencies, and disputing them with the credit bureaus and creditors on your behalf, credit repair agencies can help you become a better applicant for all kinds of financial products and services.
You'd be surprised at how common credit report errors and inaccuracies can be. Let's say you have a collection account that's been sold to a few debt collecting agencies. The information about this account should be displayed on your credit report only once. However, it can mistakenly appear multiple times. This is a good example of a complex situation where you'd be better off hiring a credit repair specialist rather than trying to take care of the issue on your own.
How Do Credit Repair Companies Work?
Thanks to their knowledge and experience, credit repair professionals have the capacity to tackle credit issues that could be difficult or even impossible to solve on your own. Their expertise will make restoring your credit easier and faster, as they know what types of issues to look out for and they understand the steps that need to be taken to fix these errors.
Most importantly, trustworthy credit repair companies are well-informed about what their customers are legally entitled to demand from creditors and credit bureaus.
At this point, it's probably a good idea to explain how credit repair companies differ from credit counseling agencies. Commonly structured as non-profit organizations, credit counseling agencies mostly focus on helping you get your credit report and providing advice about debt and finance management. Credit repair companies do much more. Here's an overview:
Request and Analyze Your Credit Reports
Legitimate credit repair companies start by ordering copies of your credit report from the three major consumer credit bureaus: Experian, Equifax, and TransUnion. Pulling reports from all three agencies is crucial, as each has its own data sources - credit card companies, lenders, debt collectors, and so on. An error can be displayed on one of your reports and not appear on the other two.
After acquiring the necessary credit reports, credit repair companies analyze them to pinpoint potentially negative issues. At this stage, they look for derogatory marks - negative, long-lasting reports of late payments, tax liens, charge-offs, and bankruptcies - that they can potentially dispute with the credit bureaus.
Work With Creditors to Get Negative Items Removed
Once the errors and inconsistencies have been identified, your credit repair experts will make a plan for correcting errors and negotiating with creditors to remove those negative notations in your file. You'll probably be asked to give your credit repair company documentation it may need to proceed with the plan. The credit-fixing procedure may include sending requests to validate personal information, cease-and-desist letters to debt collectors, and letters to dispute erroneous derogatory marks.
After receiving the dispute and the supporting paperwork, the credit bureaus and data collectors will work with your credit repair specialist to determine if a specific negative item should be corrected or removed from your credit report altogether.
Note that the most reputable credit repair companies will scrub questionable items on your report by using provisions of the Fair Credit Reporting Act (the major law governing consumers' rights when it comes to credit reporting), the Fair Credit Billing Act, and the Fair Debt Collection Practices Act.
Monitor Your Credit Profile
When you subscribe to a credit repair company's services, you'll be assigned a financial advisor who will monitor your case and arrange periodic calls or meetings to keep you informed.
Although consumers mostly think of credit monitoring as a means of protecting themselves against identity theft, this service can also help you stay aware of other updates and changes on your credit report. In addition to monitoring your credit and informing you about any changes, top-rated credit repair companies will also offer detailed explanations on how certain reported items may impact your score.
Provide Tools for Better Financial Health
A good credit repair service puts emphasis not only on improving its customers' credit scores but also on helping them make better financial decisions. Educational resources and financial management tools offered by credit repair agencies and powered by advanced technology can guide you through the steps you must take to reach your credit goals and maintain a healthy score.
Things to Look for in Credit Repair Companies
Finding the right credit repair organization doesn't have to be complicated. Read credit repair reviews, ask the right questions, and understand what these companies legally can and cannot do. Not only can doing your homework save you lots of time and money, but it can also protect you from unnecessary stress.
We look for established companies that provide services nationwide. We examine each company's reputation and look for regulatory enforcement action. Lastly, we make sure to compare each company's service packages, pricing, and transparency.
Beware of Scams
Unfortunately, the credit repair industry has its fair share of shady companies. Before making a decision to work with an organization, make sure to do your research. Here are the steps you should take:
Find out if the company has been BBB-accredited. Read customer reviews on the Better Business Bureau website.
Look for complaints in the Consumer Financial Protection Bureau database.
Search other websites for additional credit repair reviews by users. Avoid deals that sound too good to be true.
Watch out for suspicious details and be wary of the following red flags:
Heavy reliance on new credit: Even the most legitimate companies that help rebuild credit may suggest opening new accounts as a part of a credit restoration strategy. However, leaning on this tactic too much can backfire.
Suggesting a specific credit card: If a company immediately advises you to apply for a particular credit card, chances are that it has a hidden agenda to earn commissions rather than repair your credit.
Guaranteeing improved credit: If a company's offer sounds too good to be true, you'd better steer clear of it. A money-back guarantee is a legitimate feature; however, if a company promises to improve your score by 100 points overnight, create a new credit identity for you, or remove accurate negative items from your profile, we suggest you don't use its services.
Boasting about inside knowledge: Top credit repair companies are distinguished by efficiency and persistence, not secret formulas that no one else knows about.
Prohibiting contact: If a credit repair company demands that you don't communicate with creditors or credit reporting bureaus on your own, that's another red flag.
Demanding upfront payments: Charging fees in advance is prohibited in this industry. If a company asks for large amounts of money upfront, walk away.
Lack of a phone number: Even if you prefer communicating via email, it's always wise to ensure that the credit repair organization you're thinking of working with has a valid phone number.
Poorly designed website: If a company's site is hard to navigate and missing some features, it's probably a scam. You should also look for unsecured servers and strange email addresses.
Pricing
Credit repair fees can vary widely depending on the type of services that you need, the service provider, and your state of residence. While pricing plans and formulas for calculating fees differ from company to company, there is a golden rule all providers must follow: Companies that repair credit can't receive payment before delivering the agreed-upon results.
With some companies, you'll pay a fee for each derogatory mark removed from your credit reports or pay a one-time flat fee. These fees usually start at about $35 per deletion, but they can rise to $750 or even more.
Other companies charge monthly fees - usually about $50 to $130. You may also need to pay setup or report-accessing fees.
How Long Does Credit Repair Take?
Hiring a credit restoration company to help you remove inaccurate information and erroneous negative items from your credit reports is one of the fastest and most efficient ways to improve your score. Considering that some consumers have more complex credit issues than others, it's hard to tell exactly how quickly your credit can improve.
Credit bureaus have just 30 (or 45 in some cases) days to respond and resolve a dispute, so the timeline is relatively short. If you don't have many accounts and need to correct just a few mistakes, your credit correction may take only a month. On average, resolving all the credit issues on a consumer's report usually takes three to six months.
3 Tips for Working with a Credit Repair Company
Hiring a credit repair professional to help you improve your credit isn't the only option. In fact, combining a few different approaches usually turns out to be the smartest choice. Here's what you should consider before your credit repair journey takes off.
Determine Whether You Need Credit Repair Services
If you need to improve your poor credit profile, here's the first question you should ask yourself: Do you need help from a credit restoration expert, or do you think you can tackle your own credit repair?
If you have only a few obvious errors or inconsistencies, we suggest you start by trying to fix them on your own. If your credit situation is complex and you don't have the time or skills to handle it by yourself, consider hiring a professional. Just remember that credit clean up takes time and only certain types of negative information can be removed from your reports.
Combine a DIY Approach With Credit Repair Services
Fixing your own credit is a legitimate option. Choosing the right approach is a matter of on understanding how much work a particular profile may need.
In the long run, the best way to tackle credit issues may be a mixture of measures to upgrade your credit on your own and finding professional help. We suggest you start by assessing your credit picture on your own before hiring a high-rated credit repair business. This way, you'll be fully aware of your credit situation every step of the way and you'll understand the progress that has been made.
Work Independently and Consider Alternatives
Hiring a credit restoration specialist won't make much sense if you don't work on your spending habits and you aren't careful with your credit cards. Here are some ideas to consider:
Credit repair software: Credit repair software can be quite helpful in guiding you through the process of fixing errors.
Credit counseling: A credit counselor not only assists you in understanding a complete picture of your finances and current credit score, but also provides advice on paying off your debts and how to repair credit.
Debt consolidation: Consumers usually resort to debt consolidation as a tool to refinance multiple debts that have unfavorable terms.
Debt settlement services: Under debt settlement, you pay a lump sum that is about half of the amount you owe. Creditors agree to accept the partial payment as payment in full. Going for this option won't improve your credit score. In fact, it could be listed as a write-off with severe negative effects on your score. But resolving your debt will improve your credit profile in the long run.
Explore our detailed reviews of other types of financial services!
FAQ
Do free credit repair services actually work?
Yes. The companies that offer these services can improve your score by disputing all the irregularities they manage to find on your report. You can also do this yourself; but it's a tiresome process, and hiring a credit repair service will save you a lot of time and energy.
How much does credit repair cost?
Depending on the company, you may pay a one-time flat fee or be charged individually for each derogatory mark removed from your reports. Credit repair fees usually start at about $35 per deletion but can grow to $750 or even more.
Are there any legit credit repair companies?
All of the companies with BBB accreditation are considered legitimate in this business. Even if you don't find them at BBB, you can turn to user reviews, and you'll quickly figure out whether a company is worth your time and money.
What is the fastest way to repair your credit?
Whether you need a rewards credit card or a loan with lower repayment terms, make sure you are paying your bills on time. Also, dispute any irregularities you find on your reports, and, of course, don't apply for new credit cards if you notice that your score isn't improving.
Is it worth paying someone to fix your credit?
It's absolutely worth it. You're avoiding the hassle of having to do it yourself, and you can monitor the status of each issue found on your credit report. Read our credit repair reviews to find a reliable credit repair company.
How can I raise my credit score to 800?
The first thing you have to do is study your situation with the help of credit repair companies and draw up the best course of action. This includes paying all the bills on time, avoiding unnecessary loans, and disputing derogatory items on your reports.