The Best Personal Loans for Bad Credit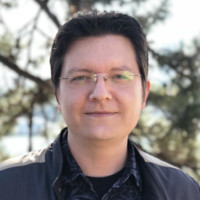 ---
Some or all of the products/services listed on this page are from our affiliate partners from which we receive commissions. This, however, does not influence the evaluations in our reviews. Learn more by reading our
Advertiser Disclosure
.
We've all experienced financial difficulties at one point or another, but some have had it much worse than others. Those less fortunate have seen their credit scores plummet, making it seemingly impossible for them to get potentially life-saving loans.
Thankfully, we don't believe any bad financial situation is unsolvable. That's why we've compiled this list of companies that offer personal loans for bad credit. Read on to find out more.
What We Look for in Bad Credit Loans
Choosing the right personal loan can be challenging. There is no shortage of ads claiming to offer the best option. The task becomes even harder when your credit score is low or you have no credit history. Read our guide on the best practices for getting a loan with poor credit score.
But thanks to companies like Payoff and OneMain Financial, you aren't out of options. We've evaluated several companies based on their trustworthiness and the conditions they provide for their clients.
Annual Percentage Rate (APR)
To unearth personal loans for bad credit with affordable rates and no fees, we start by checking the APRs offered by lenders. APR is often confused with interest rate, but there are subtle differences between these two terms. The interest rate refers to the annual cost of your loan and is expressed as a percentage.
The APR is designed to give you more information about what you're actually paying for and includes the lender's fees in addition to the interest rate. In short, the APR is the overall cost of your loan.
Perhaps unsurprisingly, APRs for bad credit personal loans are higher than those available to borrowers with good scores. Personal loans for people with bad credit are considered high-risk, so companies have to find a way to stay in business even when certain customers are unable to pay them back.
Nevertheless, we're determined to find companies that offer the best possible APRs. Every penny counts, especially when you're in a financial bind.
Speed and Ease of Use
One of the perks of getting a personal loan for bad credit is that the whole process of acquiring a loan is usually very fast and simple. Most lenders now offer online loans, and unlike traditional banks, they don't require extensive financial checks to deliver the money you need. More often than not, you'll have the funds in your possession as soon as the loan is approved or within a few days.
Loan Types
Some companies offer both secured and unsecured loans. Secured loans require collateral – an asset such as your car or property that your lender seizes if you're unable to pay back your loan. Unsecured loans don't come with any kind of collateral.
An unsecured bad credit loan may seem more tempting at first glance, but keep in mind that it often involves higher interest rates. Of course, if you don't own anything that you can put down as collateral or simply don't feel comfortable doing so, with good money management, an unsecured loan is nothing to be afraid of.
Additional Fees
Charging additional fees doesn't necessarily exclude companies from our list, because some tend to compensate for these fees by providing lower rates. Instead of just looking for lenders that charge fewer fees, it's more important to assess each company's overall offer.
Some of the fees you might be charged when applying for personal loans with bad credit include administrative, late-payment, or pre-payment fees.
Reputation
Our review process guarantees that the companies we select are reliable. It's always a good indicator when a company has successfully been in business for a while, which is something you can easily check online. You should consider it a red flag if you're unable to find concrete information about a loan company, since that's usually the case with scam agencies.
We also look at Better Business Bureau (BBB) and LendingTree ratings, as well as customer reviews. Before you take out a loan for bad credit you should check out what other customers have to say about the loan company.
Term Lengths and Loan Amounts
Simply put, your loan term is the amount of time you have to pay off your loan. The trick with loan terms is to determine the best balance for yourself. The overall cost of your loan will usually go up as you increase your loan term. However, your monthly payments will shrink.
There are a few factors you have to take into account when deciding on the term lengths of loans for bad credit. The main factor is the loan amount. Personal loans are typically between $1,000 and $50,000. If you plan on getting a smaller sum, repaying the loan as fast as possible might be your best option. On the other hand, larger amounts can be difficult to deal with unless you choose a longer repayment period.
Explore our dedicated reviews of reliable lenders:
Quick Breakown
Top 7 Bad Credit Personal Loan Options for 2022:
Payoff - No late payment fees

Prosper - Joint loans available

Avant - Flexible loan amounts

Best Egg - Fast funding

LendingPoint - Flexible loan terms

Upstart - Suitable for college students and young adults

OneMain Financial - No minimum credit score requirement
Detailed Reviews
Payoff Review
ESTIMATED APR:
5.99%–24.99%
LOAN TERM:
Between two and five years
LOAN AMOUNT:
$5,000-$40,000
MINIMUM CREDIT SCORE:
600
Payoff is a financial services company that connects lenders with borrowers. With minimal fees and low rates, Payoff is one of the most sought-after options for those looking to pay off their credit card debt.
APR
Payoff is great for those who wish to get large personal loans for bad credit. The company is known for its competitive APRs that range from 5.99% to 24.99%. Keep in mind that the minimum APR for loans above $15,000 is 6.99%.
Speed and Ease of Use
You won't have any trouble applying for a loan on Payoff's website; you'll be in and out in about three minutes. Once you've applied, you can expect the funds to be deposited in your account within two to five days.
Loan Types
At Payoff, you can get unsecured personal loans with fixed rates. The fact that this company offers unsecured loans while keeping APRs low is quite impressive. Payoff focuses solely on personal loans for debt consolidation and bad credit reparation, and as you can see, it's doing an excellent job.
Additional Fees
Luckily, when you get a loan at Payoff, you only have to pay a one-time fee. The origination fee is charged when your loan is issued. It ranges between 0% and 5% depending on your loan term and APR.
Reputation
Unsurprisingly, considering everything we've told you about this company so far, Payoff is highly rated on pretty much every website we looked at. It has an A+ BBB rating, while LendingTree gives it a 92% recommendation. Most online customer reviews applaud Payoff's bad credit loans.
Term Lengths and Loan Amounts
Payoff's loans are customizable. You can choose an amount from $5,000 to $40,000 and a term length between two and five years. Even if you select a longer period, you can make an additional payment at any time in order to reduce your overall interest and get rid of the debt as soon as possible.
There are no fees other than the origination fee. So, not only do you avoid penalties for paying off your debt early, but you'll actually be encouraged to do so.
+ Show more
Read Full Review
Prosper Review
ESTIMATED APR:
7.95%–35.99%
LOAN TERM:
Three or five years
LOAN AMOUNT:
$2,000–$40,000
MINIMUM CREDIT SCORE:
600
Prosper offers long-term personal loans for bad credit. The company's platform is used by both individuals and institutions to safely provide funds to those in need of financial assistance.
APR
An APR between 7.95% and 35.99% might not be the lowest option on the market, but it's still pretty good for a minimum credit scor requirement of only 600. For instance, a three-year $10,000 loan comes with an APR of around 15.4%.
Speed and Ease of Use
You can check what rates you're eligible for at the click of a mouse. If you're happy with what you see, all you have to do is fill out an online application form. All loans including personal loans for people with bad credit are approved and typically deposited within a few days.
To improve your odds of getting a loan offer, you could take advantage of Prosper's joint loan option and apply with a friend or family member.
Loan Types
Prosper offers unsecured amortizing loans, which involve scheduled, periodic payments and a fixed monthly installment.
By paying monthly installments during the loan term, the borrower repays the entire loan amount as well as the related interest. Therefore, the installment amount consists of the sum used to repay the principal and the interest. As you start to repay amortized personal loans for bad credit, your payments will first cover the interest expense, while the remaining sum will be put forward to reducing the principal amount.
As a result, the loan principal decreases slowly in the early stages of the loan term but accelerates as time goes on. You may be pleasantly surprised by the remaining amount of debt if at some point you consider paying back the loan early.
Additional Fees
There are several fees you should be aware of when getting Prosper's personal loans for bad credit history – origination, failed payment, and late payment fees. Origination fees are between 2.41% and 5%. If for some reason Prosper is unable to withdraw the necessary payments from your account, you'll be charged $15.
The final late fee equates to 5% of the loan amount or $15, whichever is bigger.
Reputation
Prosper has an A+ rating on BBB and a 95% recommendation from LendingTree. Most online customer reviews commend Prosper's speed and the simplicity of its loan application process.
Term Lengths and Loan Amounts
Prosper enables customers to choose any amount between $2,000 and $40,000 for their low credit score loans. However, you can only pick from a fixed three- or five-year term.
+ Show more
Read Full Review
Avant Review
ESTIMATED APR:
9.95%–35.99%
LOAN TERM:
24 or 60 months
LOAN AMOUNT:
$2,000–$35,000
MINIMUM CREDIT SCORE:
550
Avant's founders are Albert Goldstein, John Sun, and Paul Zhang. Sun's negative experience with acquiring a personal loan through a brick-and-mortar bank helped him recognize that there was a real need for a company like Avant. The trio wanted to make the entire process a lot simpler and faster. Several years later, their success is obvious.
APR
The APR Avant offers is between 9.95% and 35.99%. It's a bit high, but keep in mind that you only have to have a credit score of 580 to be eligible for one of its personal loans for bad credit history.
Speed and Ease of Use
Avant's website is easy to navigate, and filling out the loan application is as easy as opening an email account. There's even a nice app you can download for Android and iOS phones. The best part is that you'll most likely receive your funds the very next business day.
Loan Types
You can get both secured and unsecured loans with Avant. The company accepts your vehicle as collateral for secured loans that involve lower interest rates.
Additional Fees
Avant's unsecured online loans for bad credit have an administrative fee of up to 4.75% of the loan amount, while secured loans include a 2.5% administrative fee. Late and dishonored payment fees also vary. If you fail to make your payment within 10 days, you'll be charged $25 for unsecured loans and $15 for secured ones. A dishonored payment fee for unsecured loans amounts to $15 and $20 for secured loans.
Reputation
This company is the only one on our list with an A rating on BBB, which is still an extremely positive evaluation. Furthermore, 95% of the reviewers on LendingTree recommend its services. If you want to apply for a loan for bad credit online, Avant is a good service.
Term Lengths and Loan Amounts
Whether you just want a few dollars for a couple of minor house repairs or wish to get a larger sum and consolidate your burdensome debt, you can't go wrong with Avant. You can request a loan amount as low as $2,000 or as high as $35,000. Additionally, loan terms range anywhere from 24 to 60 months.
+ Show more
Read Full Review
Best Egg Review
ESTIMATED APR:
5.99% – 35.99%
LOAN TERM:
36 to 60 months
LOAN AMOUNT:
$2,000 – $50,000
MINIMUM CREDIT SCORE:
640
Founded in 2013, Best Egg is best known for helping borrowers looking to get money fast. Its application procedure is quick and straightforward, and even those with less-than-perfect credit scores might expect money in their accounts within one to three business days.
APR
If you want to get a personal loan with bad credit, Best Egg offers reasonable interest rates. The APR varies between 5.99% and 35.99%, depending on your creditworthiness. The lowest rates are reserved for borrowers with a good credit score, but you still have a chance to be approved for an interest rate below the industry standard.
Speed and Ease of Use
One of the best things about this lender is a simple and fast application process through the Best Egg website. Like other lenders, Best Egg will ask for personal details (name, address, bank account number, stuff like that). Then, you'll also need to prove that you are a US citizen and at least 18 years old.
Best Egg's easy loans for bad credit come with a pre-approval procedure. It means that you can see your loan term and rates without impacting your credit score, because the company performs only a soft credit check to see if you are eligible. After you accept the offer, the lender will pull a hard credit check, which may lower your credit score for a few points.
Loan Types
Best Egg offers loans for different purposes. From debt consolidation loans and loans for refinancing credit cards, to home improvement loans and covering moving costs, Best Egg is the perfect place to go. You can also apply for a loan to finance your trip, a big purchase, or a wedding.
Best Egg's poor credit loans are available in all states except Iowa, Vermont, West Virginia, the District of Columbia, or US Territories.
Additional Fees
While some lenders don't charge any costs for setting up your loan, Best Egg has an origination fee. The fee can be anywhere from 0.99% to 5.99% of your loan amount, and it will be deducted after the approval. If your loan is longer than four years, your origination fee will be at least 4.99% of your loan amount.
Reputation
Best Egg has a steady positive reputation. So far, the company has funded over one million loans worth over $14 billion. Best Egg is rated with A+ on BBB and 4.6 on Trustpilot. Even the usually dismal customer score on BBB is a whopping 4.9! As we said, the biggest reason for Best Egg's popularity, compared to other loan companies for bad credit is its fast application and funding. The approval procedure takes only a few minutes, and the money is ready to use within a few days.
Term Lengths and Loan Amounts
When it comes to repayment terms, Best Egg's offer is flexible. Loan terms range from 36 to 60 months. The loan amount will be between $2,000 and $50,000, but don't forget to check the minimum loan availability for the state you come from: For example, the minimum loan amount for Massachusetts borrowers is $6,500.
+ Show more
LendingPoint Review
ESTIMATED APR:
9.99% to 35.99%
LOAN TERM:
24 to 60 months
LOAN AMOUNT:
$2,000 – $36,500
MINIMUM CREDIT SCORE:
580
If you want a bad credit payday loan, LendingPoint is the right place to go. This lender uses software to check a candidate's eligibility for a loan. Unlike traditional underwriting models, the LendingPoint model considers factors other than your credit score to determine the loan amount and monthly rates.
LendingPoint has been in operation since 2014, offering loans for different purposes - from financing big life events to paying off credit card debts.
APR
Although it is not among the most affordable loans you can get, LendingPoint's loans are still on top of the list of very bad credit loans. Considering low credit score requirements, the ARP of up to 35.99% is not a surprise. On the other hand, the lower limit is 9.99%, which is more affordable than other online lenders.
Speed and Ease of Use
As already mentioned, LendingPoint uses AI to evaluate candidates. This is why bad credit consumers can get loan approval. LendingPoint will check your credit profile, income, and other financial information to determine your monthly payments and loan amount.
LendingPoint has a three-step application process. There's no hard credit check in the stage when you just want to check if you are eligible for a loan. After you get a confirmation, you'll need to choose your loan terms and monthly payments. Like other loans for poor credit, LendingPoint loans are funded quickly, within one business day.
Loan Types
LendingPoint loans are not available in all states: Currently, consumers from Nevada and West Virginia cannot apply. Another thing worth mentioning is that LendingPoint doesn't offer joint or loans with a co-borrower - solo applicants only.
Additional Fees
The only fee that LendingPoint charges is the origination fee. It varies from state to state and can be anywhere between 0% to 6% of your loan amount.
Reputation
This lender has an A+ on BBB and 4.8 on Trustpilot, which says a lot about its reputation. The reviews are mostly positive, praising the lender's customer support.
Term Lengths and Loan Amounts
LendingPoint offers online loans for bad credit that range between $2,000 and $36,500, with terms from 24 to 60 months. The loan amount and monthly rates you may be approved for depend on your FICO score, income, debt-to-income ratio, and several other criteria.
A great thing about LendingPoint is that you can choose repayment options: You can either schedule monthly or biweekly payments, select the due date before you sign the loan contract, and change it once a year.
+ Show more
Upstart Review
ESTIMATED APR:
3.50% - 35.99%
LOAN AMOUNT:
$1,000 - $50,000
MINIMUM CREDIT SCORE:
None
Anyone is welcome to apply for Upstart low-credit loans, but borrowers with no established credit score are definitely the best candidates. Not only can they get a loan, but they can also qualify for good rates and flexible repayment terms. Thanks to the lender's underwriting procedure, more borrowers have a chance to get money fast for any purpose they want. On top of that, the lender helps clients improve their credit scores and qualify for more affordable financial products.
APR
Upstart has one of the lowest APRs on the market. It ranges between 3.50% and 35.99%. Keep in mind that you don't need to have established credit to get a loan. Your bad-credit loan rates will depend on many other factors, including your income, education, and job history.
Speed and Ease of Use
Upstart has a pre-qualification process, so you can check your loan rate without impacting your credit score. After you accept the loan offer, Upstart will make a hard credit inquiry, and then your credit score may drop by a few points.
Upstart reports to all three major credit bureaus (Equifax, Experian, and TransUnion), giving you a chance to establish or repair your credit quickly, provided you are a good borrower from there on out. Most loans are sent within one business day, but student loans need more processing time.
Loan Types
Like other bad credit loan lenders, Upstart offers loans for various purposes:
Credit card refinancing
Debt consolidation
Home improvement
Medical loans
Moving loans
Wedding loans
Upstart loans are unsecured, meaning that you don't need to have an asset you would put up as collateral.
Additional Fees
Upstart loans have several fees to keep track of: There's an origination fee that ranges between 0% and 8%. Aside from this one-time cost, Upstart charges a late payment fee of 5% of the payment amount or $15, whichever is higher. A check and ACH return cost $15 each.
On the other hand, Upstart is flexible when it comes to prepayments. You can pay off your loan earlier, and the lender will not charge you a prepayment penalty.
Reputation
If you want to compare bad credit loans, it's always a good idea to see what customers say. Luckily, Upstart has a huge client base: Over 1.4 million borrowers praise this lender for its fast and secure application process, and its support for building credit. For many young adults and college students who don't have credit, Upstart products are an excellent choice to start building it. The lender has an A+ score on BBB and an incredible 4.9 on Trustpilot.
Term Lengths and Loan Amounts
Upstart offers unsecured personal loans with a three- or five-year term length. While the repayment options are not flexible like with other lenders, the loan amount you can apply for gives you more freedom. Uspart's online personal loans can be as low as $1,000 and as high as $50,000.
+ Show more
OneMain Financial Review
ESTIMATED APR:
18.00%–35.99%
LOAN TERM:
24, 36, 48 or 60 months
LOAN AMOUNT:
$1,500–$20,000
MINIMUM CREDIT SCORE:
None
OneMain Financial is a financial services holding company. It specializes in providing small personal loans to those being disregarded by most other companies.
APR
OneMain Financial's slightly higher APR is between 18.00% and 35.99%, but there is no minimum credit score requirement to worry about. Other factors such as your income, availability of collateral, and credit history are evaluated, but a low credit score isn't something you'll have to worry about when it comes to dealing with OneMain.
Speed and Ease of Use
By entering a few necessary details online, you can get an extremely quick response to your request. Those who get their small personal loans for bad credit approved have to visit a branch in person to verify their information and review their options with loan specialists.
You can receive your funds via SpeedFunds, Automated Clearing House (ACH), or by check. Using SpeedFunds allows you to receive your funds on the same day your loan is closed, but you need a bank-issued debit card for that. With ACH, you'll have access to your funds within one to two business days. Perhaps the easiest and simplest way to get your funds is via check during the loan closing period.
Loan Types
OneMain offers both secured and unsecured loans for bad credit. Since the maximum loan amount you can get doesn't exceed $20,000, its unsecured loans are quite manageable. However, everyone's financial situation is different, and it's up to you to decide what your best course of action will be.
Additional Fees
The fees that OneMain charges vary from state to state. The origination fee can be a flat amount ranging from $25 to $400 or a percentage of your loan that can range from 1% to 10%. Late payment fees function similarly. They can equal $5 or any amount up to $30. It can also be 1.5% to 15% of your monthly payment or of the delinquent portion of that payment.
OneMain's personal loans for bad credit scores also involve fees for insufficient funds that range between $10 and $50. Sometimes you might even have to cover some government fees.
Reputation
You'll be happy to know that OneMain has an A+ BBB rating and a score of 4.4 from reviewers on LendingTree. Customers applaud the company's professionalism and its very helpful customer service team.
Term Lengths and Loan Amounts
The available term lengths are 24, 36, 48, or 60 months, while the minimum loan amount is $1,500 and the maximum is $20,000. This may not seem like much compared to what other lenders offer, but for people with very bad credit, loans like these can make a huge difference.
+ Show more
Personal Loans Guide: How to Acquire them with Bad Credit
Ads give us the impression that everything is at our fingertips: beautifully decorated homes, fancy cars, and dream vacations. But unfortunately, these things aren't available to everyone. These luxuries are often reserved for those with well-paid jobs and spotless credit histories. For them, getting a loan is easy.
Thus, we reach a paradox – those who have money have no trouble getting more money. This is because they are welcomed with open arms at any bank, while personal loans for students with bad credit and no job or single mothers struggling to make ends meet are usually extremely hard to come by.
Fortunately, there are companies that haven't forgotten about people in such situations. These companies have either low or no minimum credit score requirements, making their loans accessible to everyone.
What Is a Bad Credit Score?
You might be looking at your credit score and wondering if lenders would consider it bad. Determining whether a lender would consider you a high-risk client is difficult. Wherever you apply for a loan, you'll encounter different criteria for loan approvals. Based on our research, a bad credit score would be anything below 650.
What to Expect from Loans For Bad Credit
If your credit score is poor or fair, you should expect to get a loan with a higher-than-average APR. You also won't be able to qualify for the highest loan amounts available. Whichever offer you get, you can always try and negotiate slightly better conditions.
How to Get a Loan with Bad Credit
Companies that offer loans online or provide peer-to-peer lending platforms might be your best bet for obtaining some extra funds that don't come with unmanageable terms. When reviewing loan companies, keep in mind that secured personal loans are among the easiest to get and some lenders even accept jewelry as collateral.
If you want to get an easy loan someone with bad credit is eligible for, you should look for companies that allow joint loans and cosigners. Two or more people can apply for joint loans. With joint loans, the borrowers share both the money and the repayment responsibilities. But cosigners don't get any of the funds; their role is to guarantee that the loan will be paid back. In other words, your cosigner is responsible for returning the loan if you can't.
What Can You do to Improve Your Odds of Getting a Loan?
Before you apply for personal loans with bad credit, make sure to gather any documents that prove to a potential lender that you're responsible with money. You can show them tax returns, a list of your assets, bank statements, or anything else you can think of that paints you in a positive light in regard to credit worthiness.
You should also try to improve your credit score as much as possible. This may seem like a redundant statement but there are several things you can do to raise your credit score that don't require spending any money. Many credit repair companies offer free consultations. You could call a few of them and do your best to implement their advice.
Lastly, to get personal loans for bad credit online or in person, remember to thoroughly review the loan companies that you intend on contacting. Some will tempt you with exceptional personal loan rates or simple and fast loans that seem too good to pass up, but then saddle you with huge fees and penalties.
If you don't have the time to do the research yourself, we recommend choosing one of the loan companies that we've assessed in this article. We're sure you'll find them trustworthy and reliable.
FAQ
Which loan company is best for bad credit?
Payoff offers top personal loans for bad credit with low fees. We would also suggest taking a look at Prosper, Avant, and OneMain Financial. You can't go wrong with any of them.
Can you get a personal loan with a credit score of 550?
Yes, you can. The loan you get might have a high APR, but it's far from unattainable. Another obstacle you might face is that you probably won't be approved for a very high loan amount.
Can you get a personal loan if you have bad credit?
Yes, it's entirely possible. Any company from our personal loans for bad credit list will enable you to obtain a loan even if your credit history isn't exactly spotless.
What is the minimum credit score for a personal loan?
According to estimates, most lenders will require you to have a score that's no lower than 640. But you don't need to worry because there are companies that have no such requirements.